Hand Tools
Derek Cohen (in Perth, Australia)
Eliot, as it happens, this is the first time I have used metal screws. All my other shop-made vises used shop-made wooden screws. Here is my previous Moxon …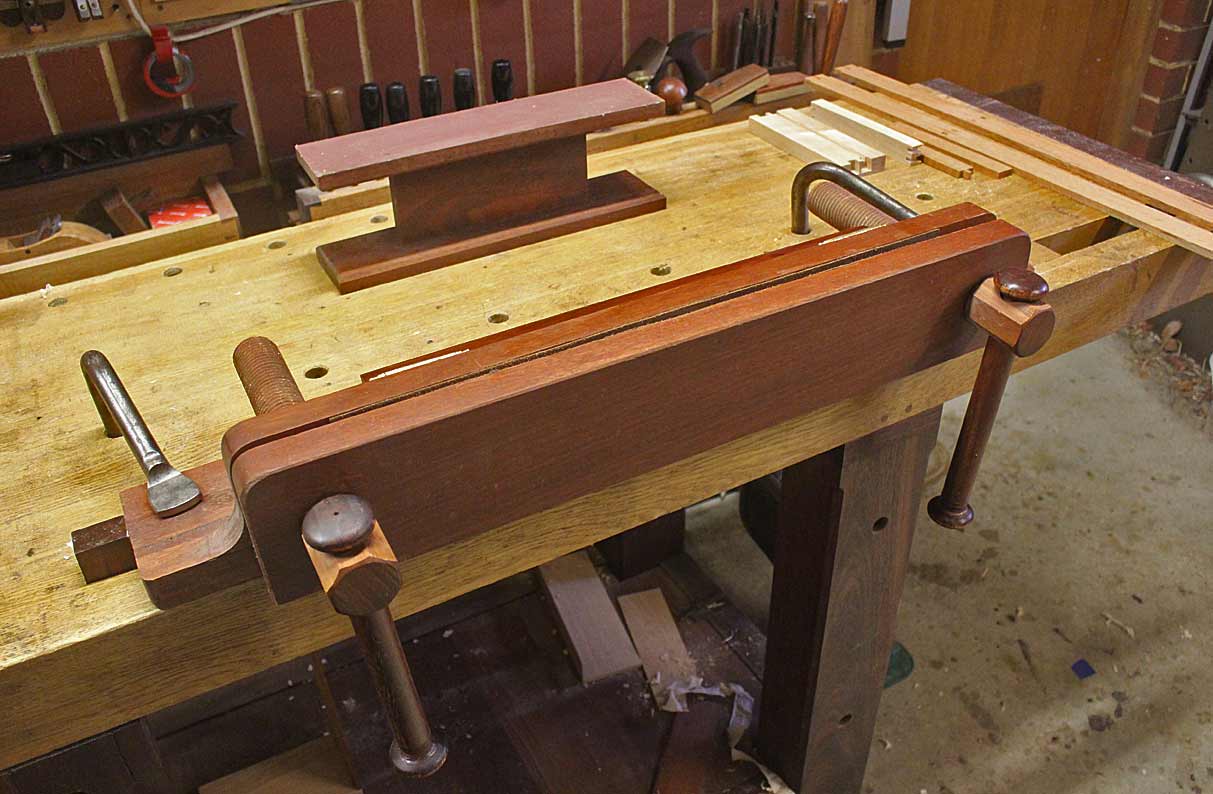 … plus a travel bench …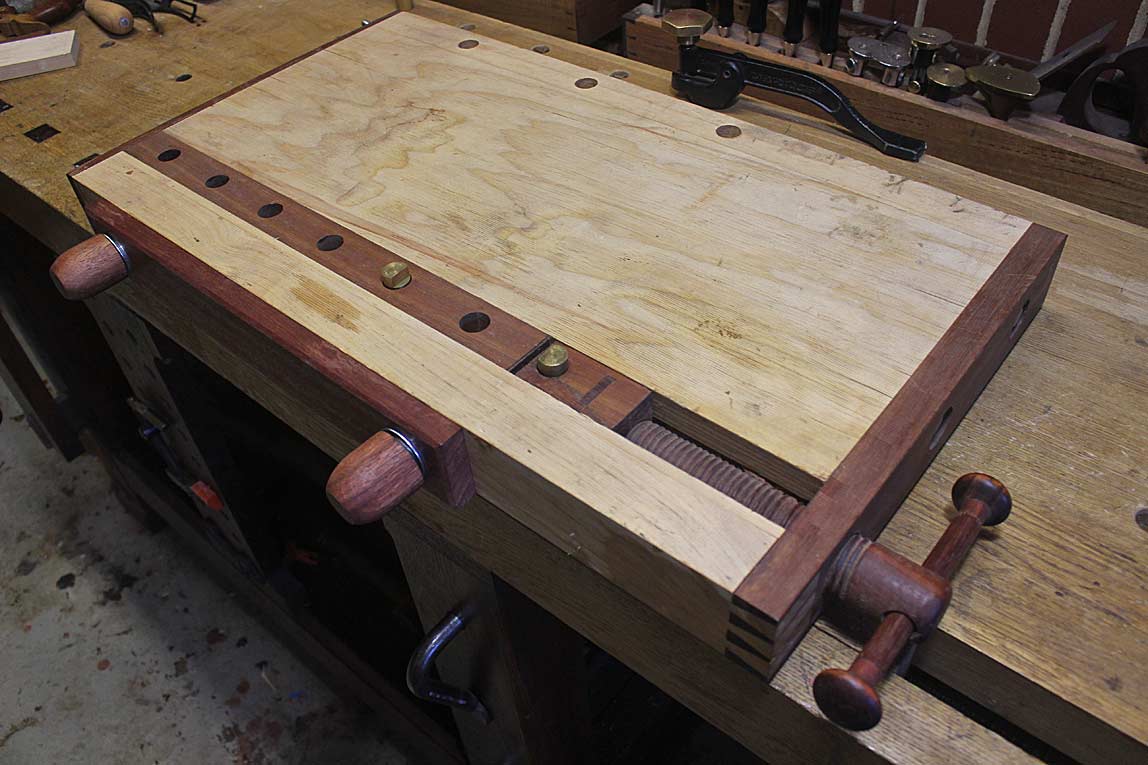 … and of course my leg vise (I did not make this one) …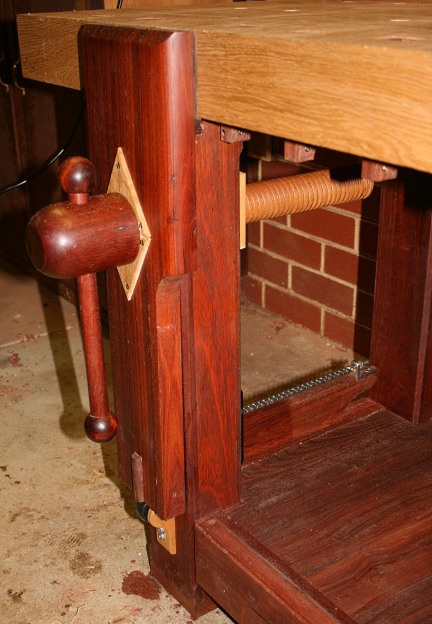 Wood has the advantage of being cheap to make, plus the lower thread count means that it opens and shuts more rapidly than metal screws.
Metal screws take up less space as they can be narrower. What they lose in speed, they make up in ease of use - smoother and more precise.
Why did I change? Mostly as I was curious about the difference. As it turned out, I am very happy with the metal screws in the Moxon - the smaller vise also benefits from the smaller screws. The distance between the screws is maximised for the size of the chop. I also prefer turning a small wheel than levering a rod in the small area. I was forever bumping my knuckles with the rod.
Having said this, I am in no rush to change the leg vise. A wooden screw here is powerful.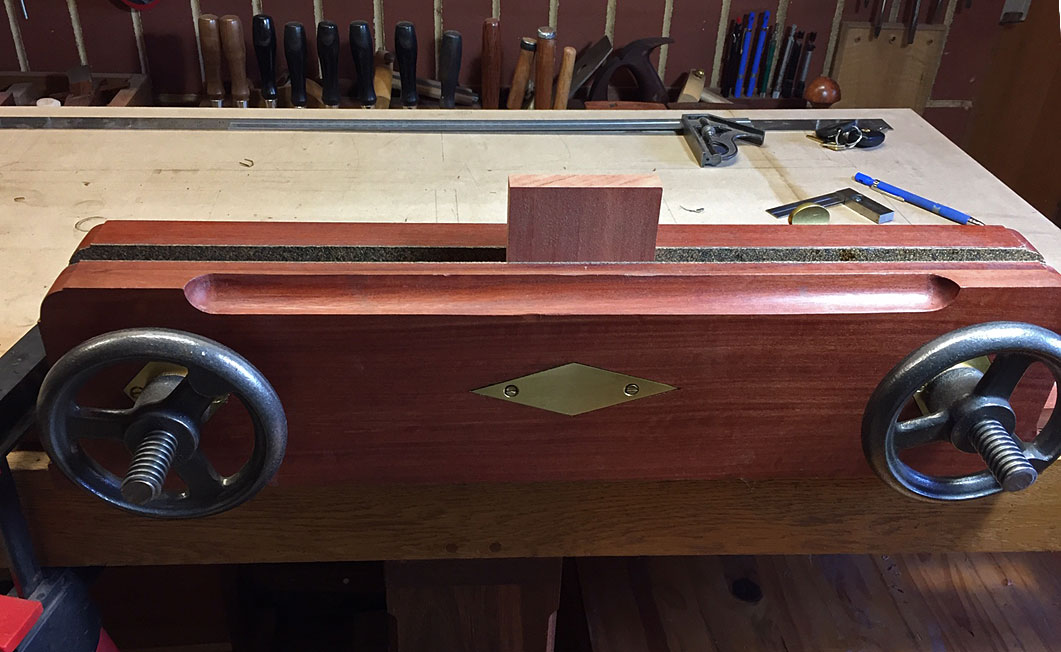 Regards from Perth
Derek