Turning Archive
Subject:
Final Finishing suggestions for a burl box *PIC*
Mark Wollschlager
I have turned a natural edge topped mallee ( of some sort ) box.
The burl is of the fissured type.
The primary finish is danish oil, which has cured nicely.
My next goal is to give it a more lustrous look.
I made the tactical error of using tripoli beall buff.
After a bunch of fissure cleaning it looks ok.
It looks like using any kind of wax would end up with the same extensive clean up.
I though about doing that and then using a heat gun ( probably better ) or a torch ( a bit rash ) to melt the wax buildup areas. That may also dull the more solid areas.
I could also spray a light matte finish. I find it hard to get an even finish on small round objects.
Anyhow any suggestions welcome.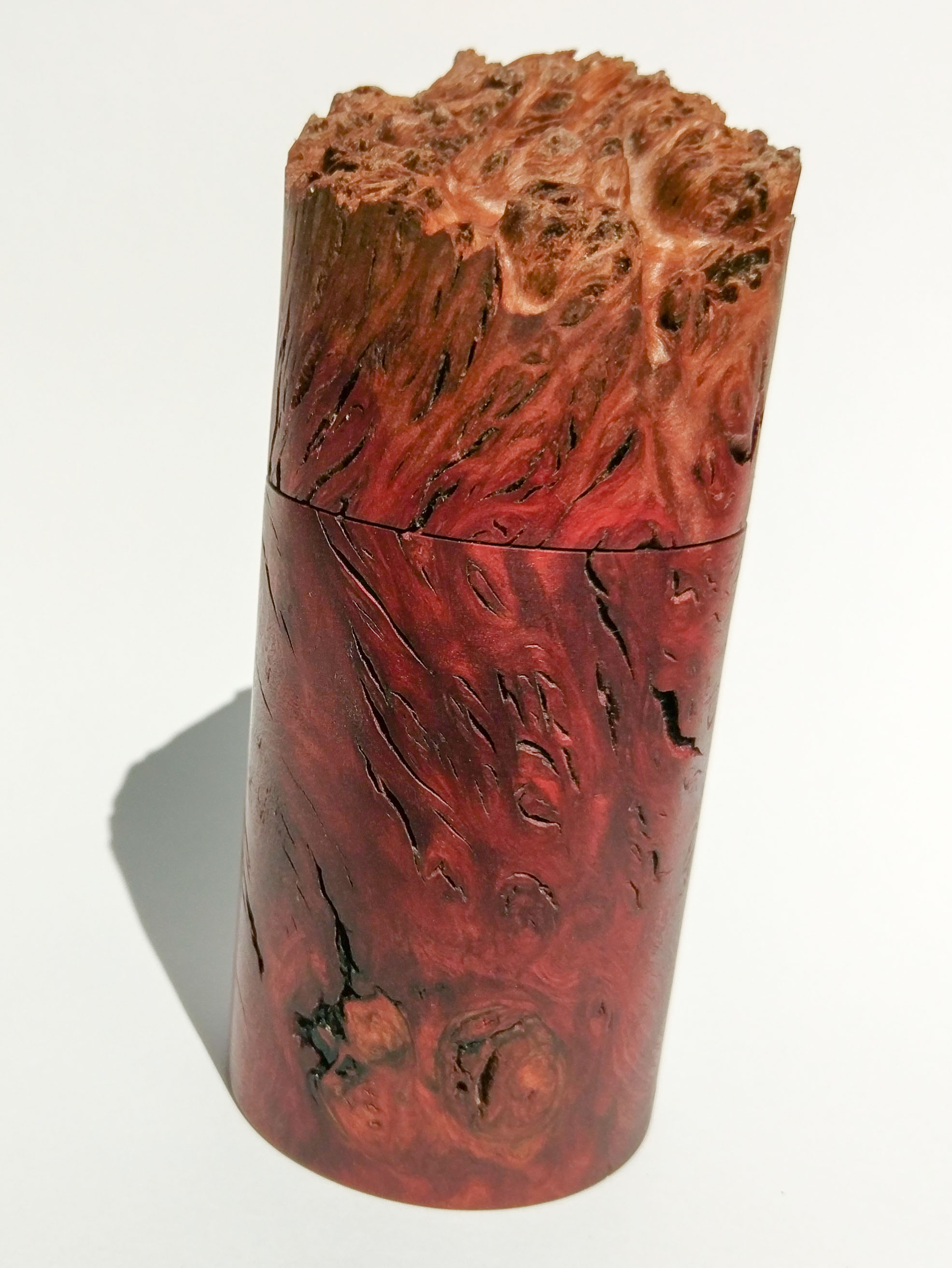 Messages In This Thread
Final Finishing suggestions for a burl box *PIC*