Hand Tools Archive
Subject:
A short review of Blue Spruce Dovetail Chisels
Derek Cohen (in Perth, Australia)
I have some Blue Spruce butt chisels that I've been saving for nice dovetails. They have a distinct secondary bevel unlike any edge I've used.

Since the new chisels are 'on deck' for something special, I just sharpened a couple of lesser bench chisels, and was playing around with newsprint.

The butt chisels couldn't slice or sustain a cut in it.

Now I have a whole new realm to explore. Sure hope I don't die anytime soon. Heaven knows what else I might need to learn...
Joe, I've been using the Blue Spruce dovetail chisels since Dave Jeske first began making them 15 years ago. In fact, the 3/4" (which is the largest size I have) was made to my specifications, and then this went into production. What is unique to Blue Spruce are the 1/8" thick blades which, together with the hollow ground, minimal lands, produces a light and nimble chisel.
The fishtail chisels here are the nicest I have used (and I have a few).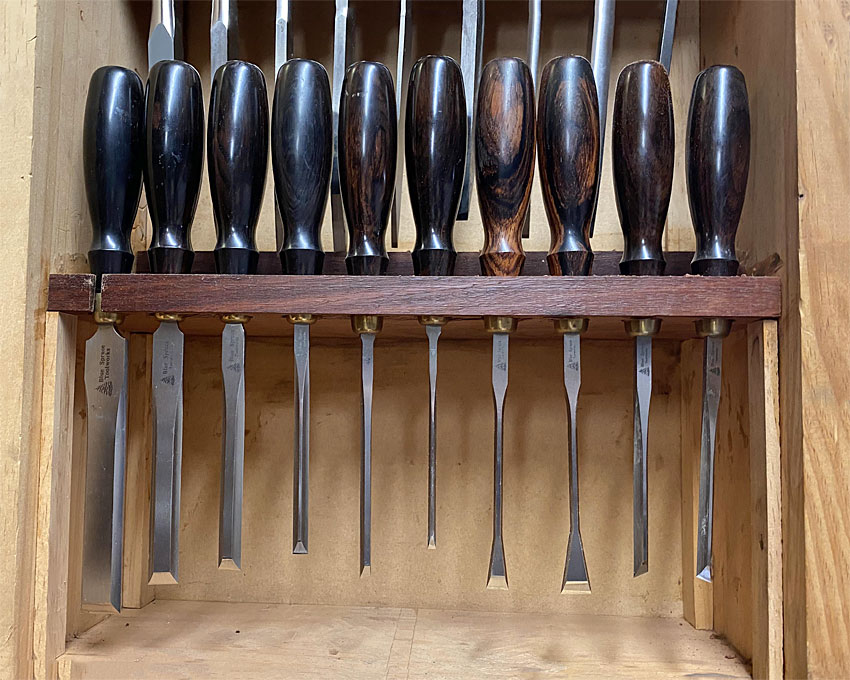 All the blades on mine are hollow ground at 30 degrees, and then freehand honed at this angle. Generally I take them to Sigma 13000 grit and then remove any wire vestiges on Veritas green compound (on hardwood).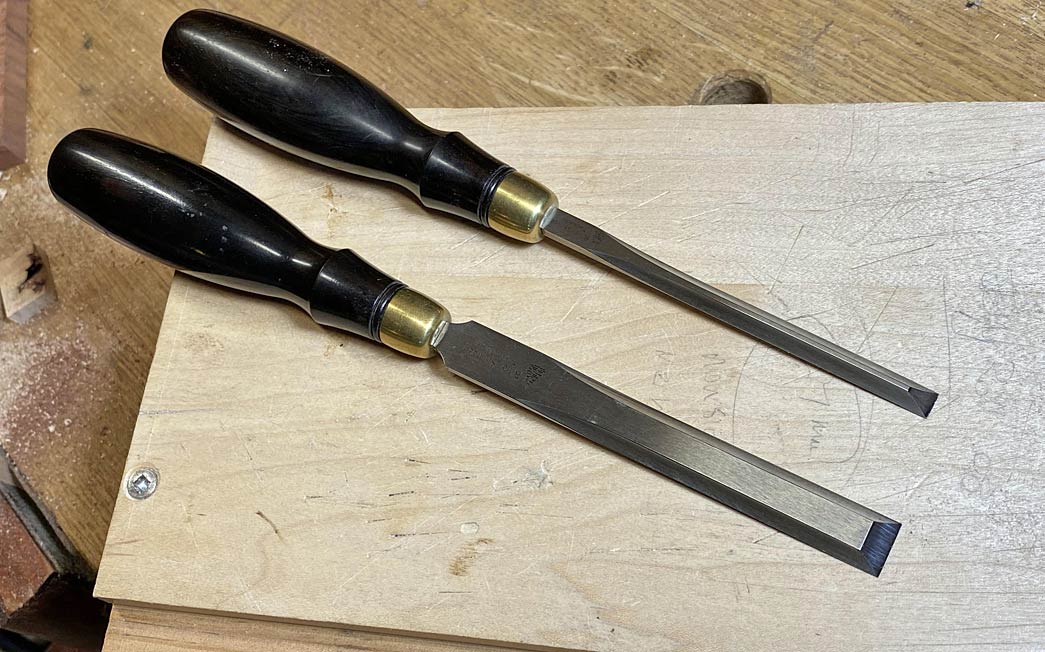 While these chisels do not hold an edge as long as Veritas PM-V11 or Koyamaichi white steel, they get very sharp - as sharp as any other blade I have - and hold this long enough. They are also tough enough to hold an edge long enough when chopping. They do not chip. I have never felt a need to grind to a higher angle, or that 30 degrees was too high to pare.
Well balanced chisels with some of the nicest handles. These are African Blackwood, and have stood up to being used with a UHMW-faced mallet (in other words, respectfully!)
Use them like there is no tomorrow.
Regards from Perth
Derek
Regards from Perth
Derek