Hand Tools Archive
Derek Cohen (in Perth, Australia)
Okay, so I decided that the wood screws were a mistake. They would prevent movement rather than permit it. So they had to go.
This is the exchange screw: a 12 gauge stainless steel wood/metal screw with an all-important flat/domed head.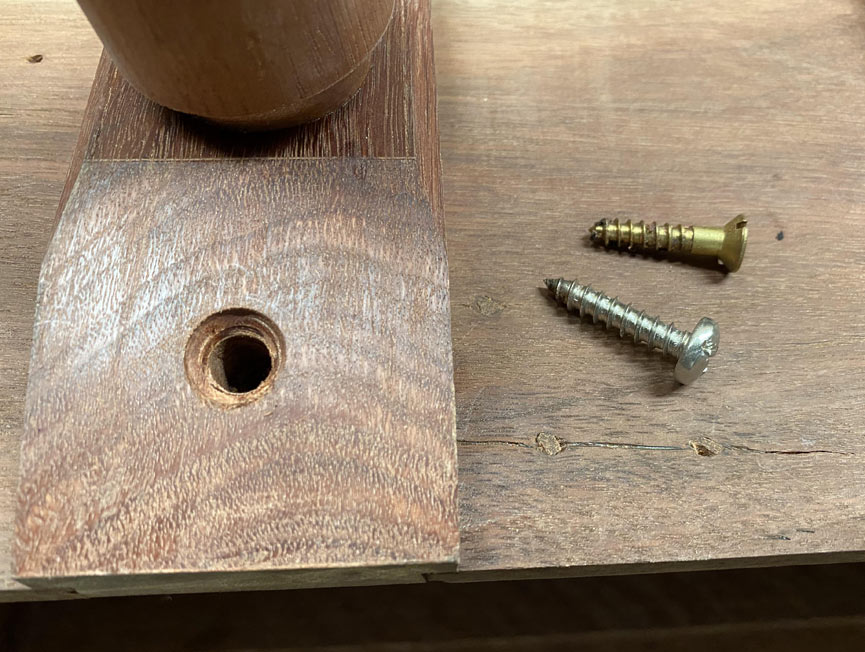 The plan was to use a 3/4" forstner bit. This would leave a wide, flat area for the screw head to move along. The range of movement would be the same as before, about 2mm each side of the screw.
A MDF template was made to guide the forstner bit, as it had no support in view of the existing hole ...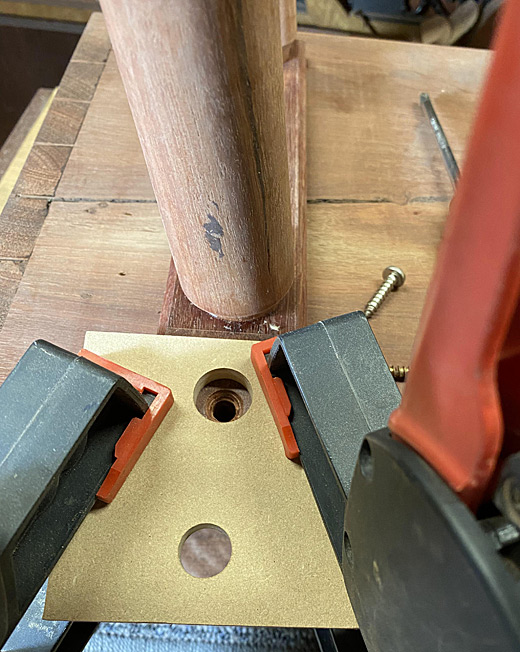 Drilled to depth ...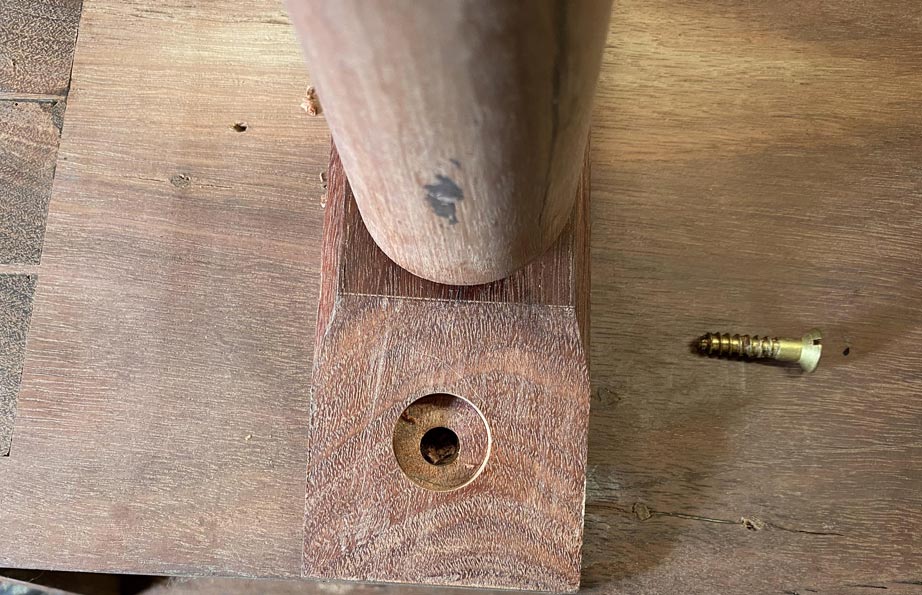 A steel washer added ...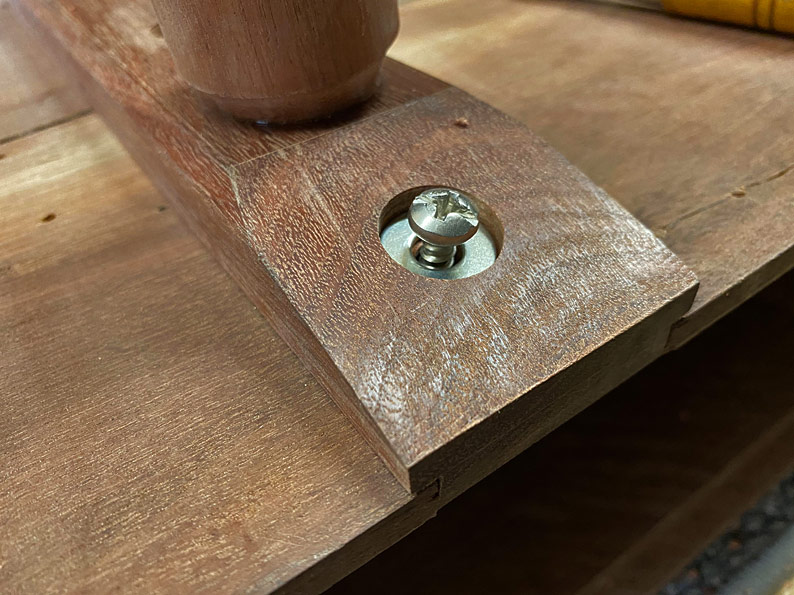 Done ...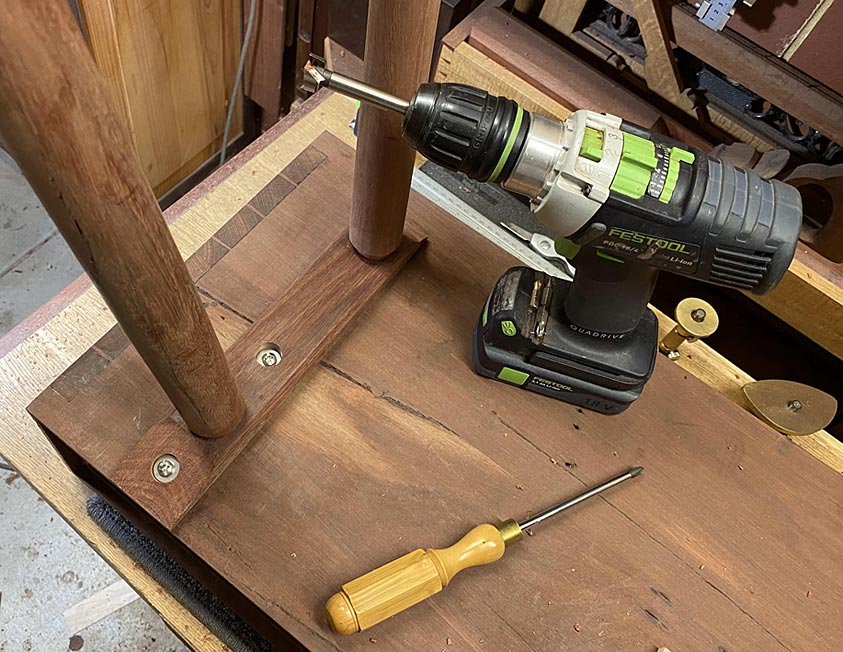 I had only 15 minutes after work today, but on the weekend, when I get back to this build, I plan to add a third screw behind the front leg.
Regards from Perth
Derek