Hand Tools Archive
Subject:
Re: A fine beginning
Derek Cohen (in Perth, Australia)
Hi Ellis
Thanks so much for the many ideas and obvious thought you have given to this project.
Your comments really drive home how many issues need to be overcome to create harmony among seemingly conflicting features! I hope I can rise to the occasion and not instead bury my head in the sand.
The idea of a straight rear edge did occur to me. I even laid it out, and drew up the construction details ...
I thought that it was stodgy and dull. It lacked a light feel. I do have a couple of demilune side tables I built, and the similarity of these is too much in one area.
It did occur to me that I should not be introducing another curved piece, that a curved top is OK. especially as the curve is mild, but the bow to the apron may be too much of a good thing, and that it would be better if this was rectangular. It certainly would simplify the construction .... however I never design with construction in mind - first comes the design, then work out how to do it. The point you made about design in the context is appropriate - the context here is all the furnishings together. The reason the existing sofa table works is that is blends in. Your point is taken.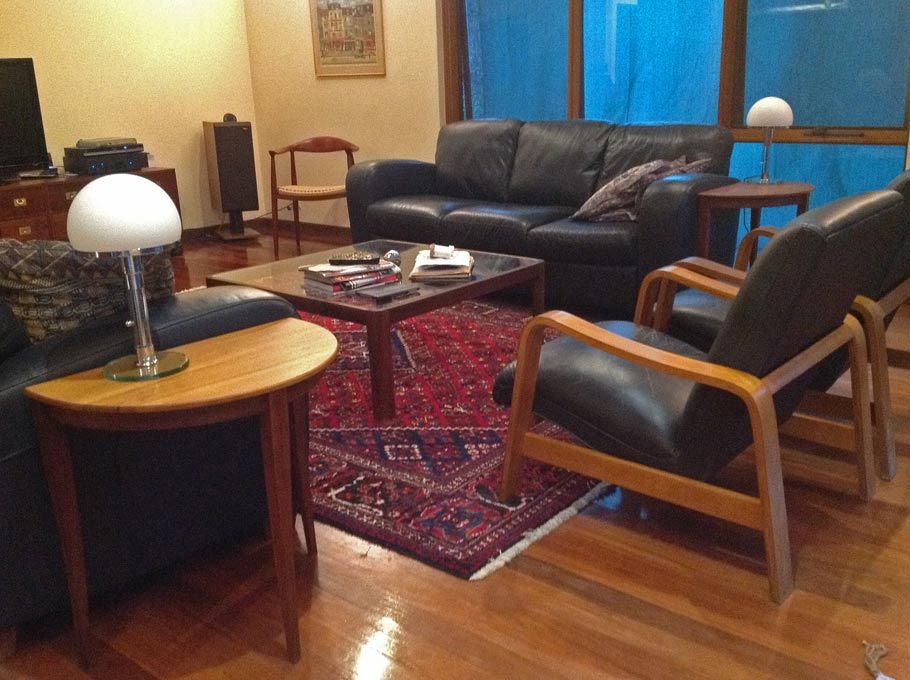 Regards from Perth
Derek