Hand Tools Archive
Subject:
Sofa Table - take two
Derek Cohen (in Perth, Australia)
It is always helpful bouncing ideas off others. The consensus reinforced my own thought that the position of the legs did not create enough overhang. The issue here is that if there is too much overhang, it does not become possible to add a drawer to the side ... and I really want a drawer.
Before I show you the experimentation I did, just a comment about the wood: I cannot use walnut for the whole build as I only have enough for the top. Importantly, I wanted a significant part of the build to be in hard maple, since it is to link to the newly built kitchen. So we shall stay with that.
What type of black walnut? Perhaps you can tell me. I had an approximately 2" thick board that was about 8" wide - too narrow for a single-board table top. I re-sawed it into two pieces and ended with a book matched panel about 22mm (7/8") thick. There was a large knot in the board, which ended up on each side of the panel. To reduce this effect, I chose to remove that side of the board. The result is more pleasing ...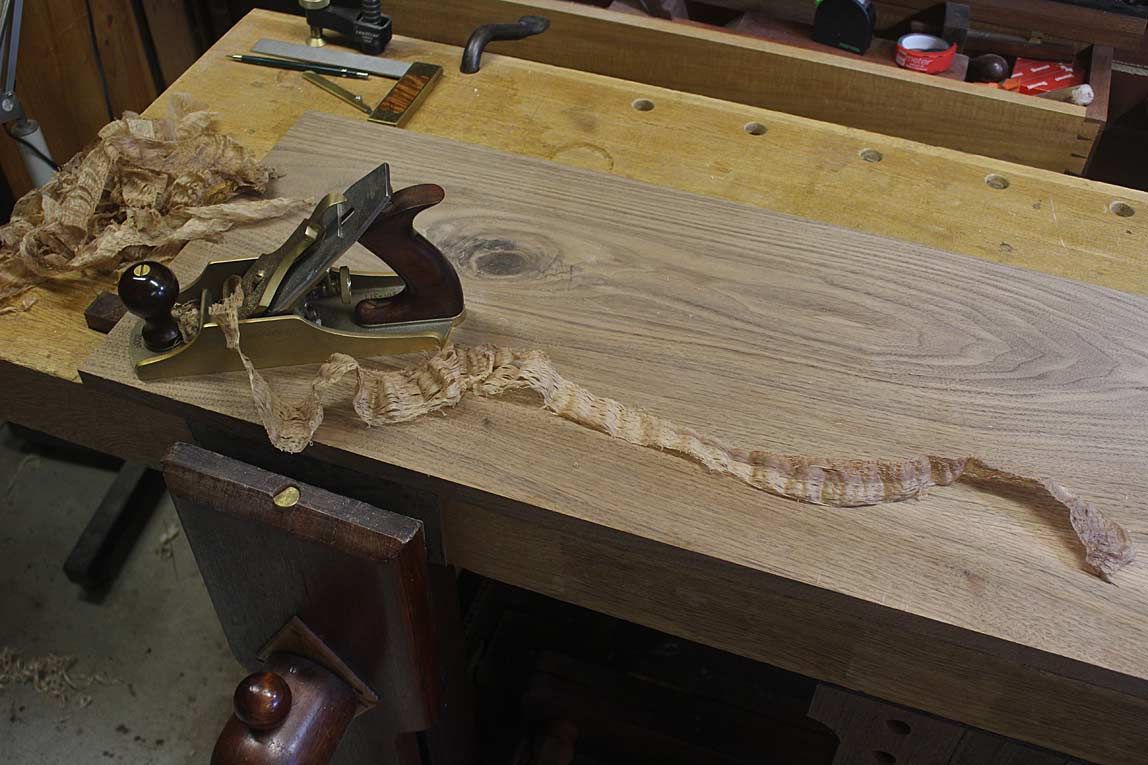 The positioning of the legs went this way:
First, I made up a couple of templates. One for half of the top ..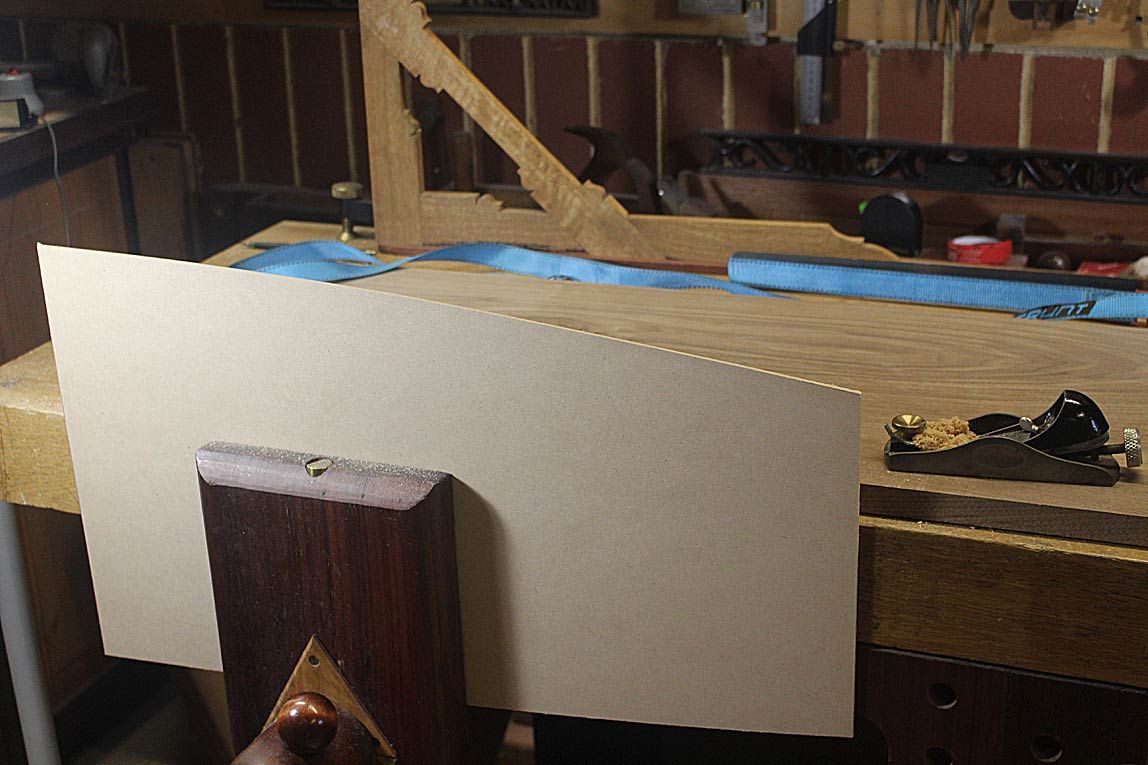 .. and one for the legs ...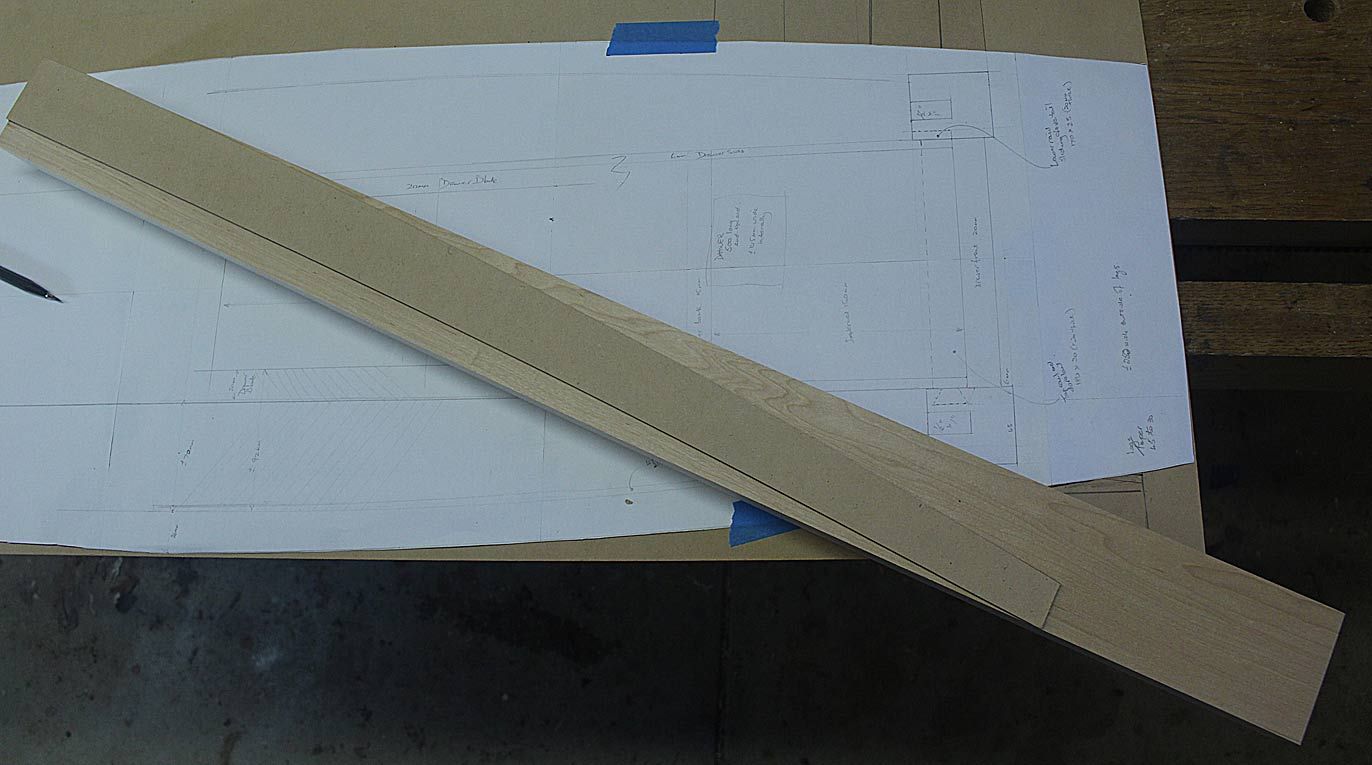 With an extra leg template, this is the original position ...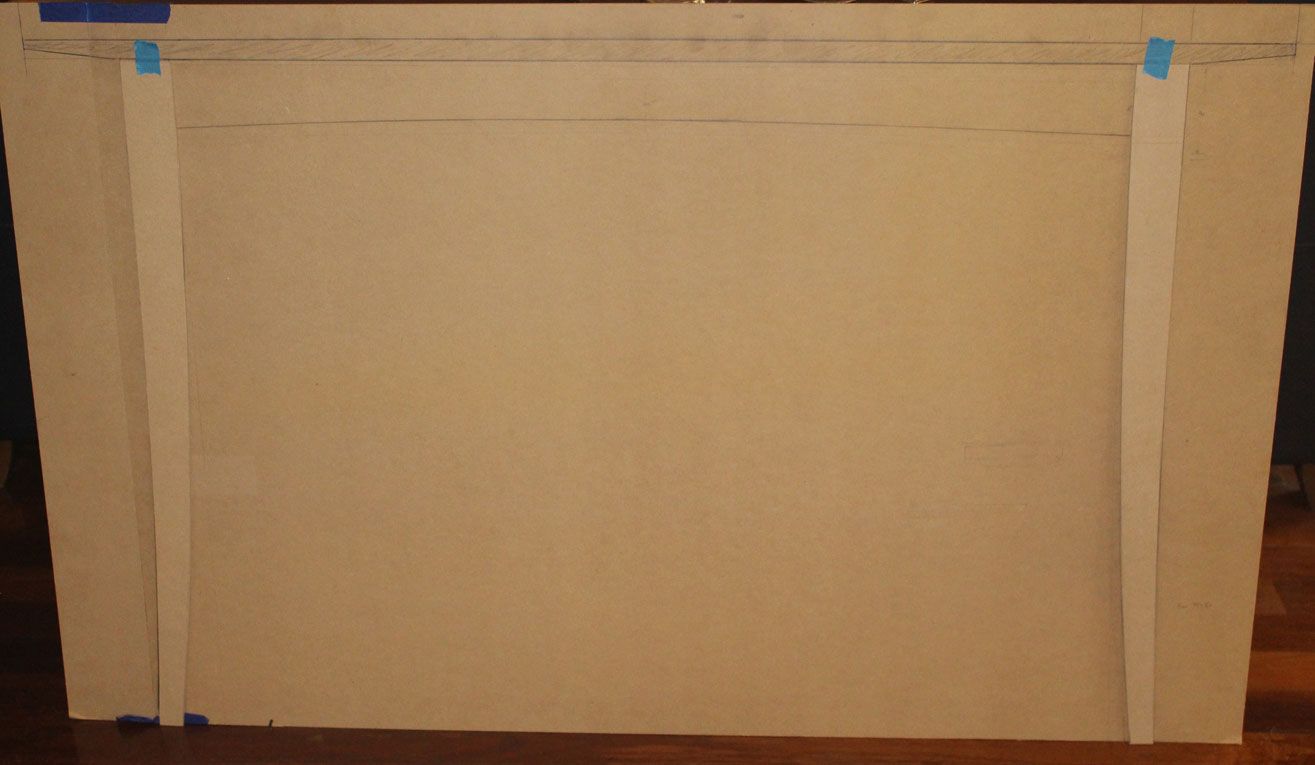 Moving the legs in by 50mm/2" ...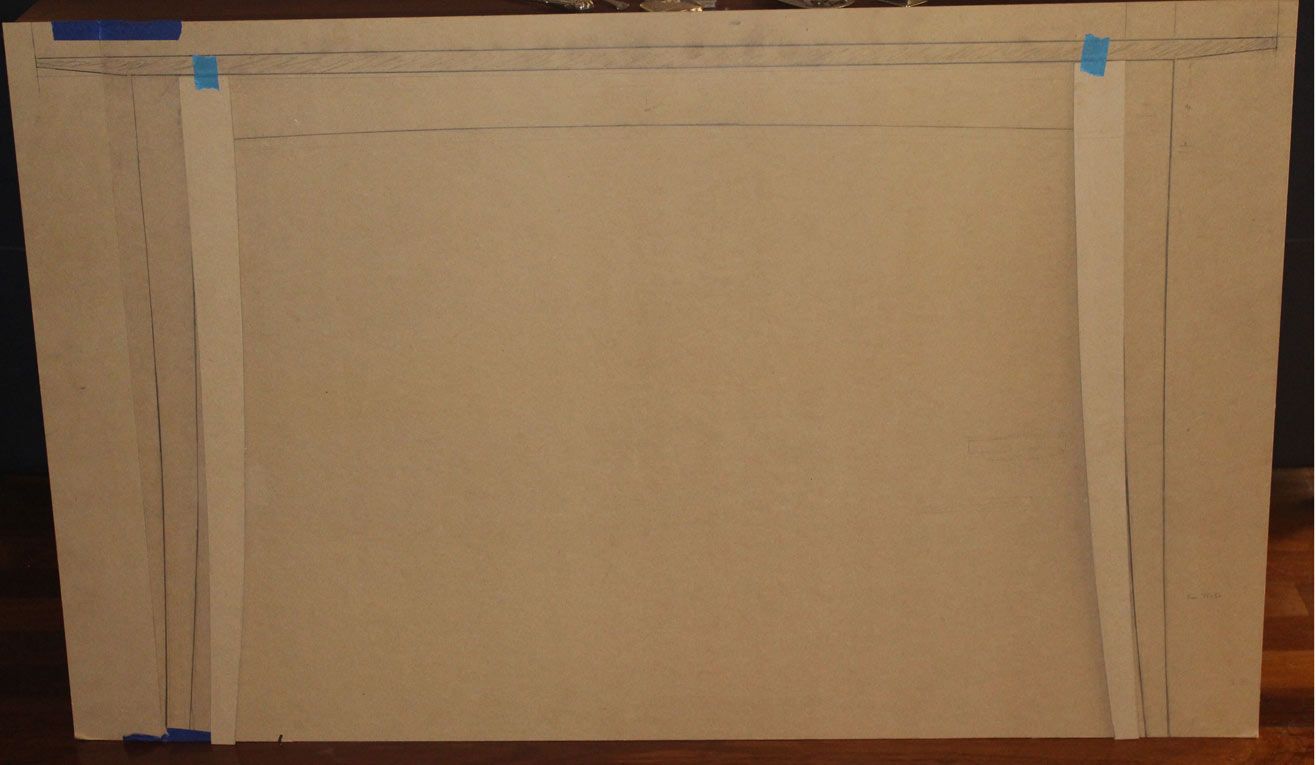 Not enough. So, moving them in by 100mm/4" ...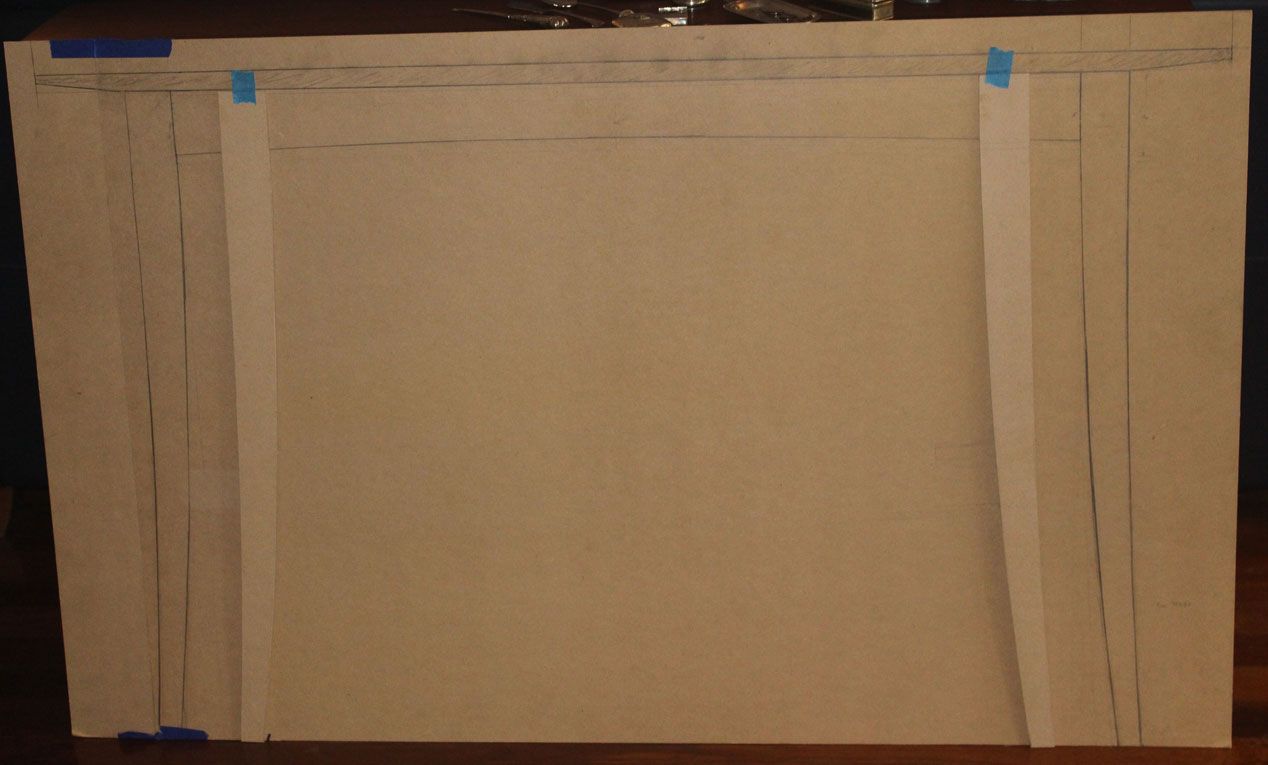 And that is what we will stay with.
I also increased the curve in the apron ...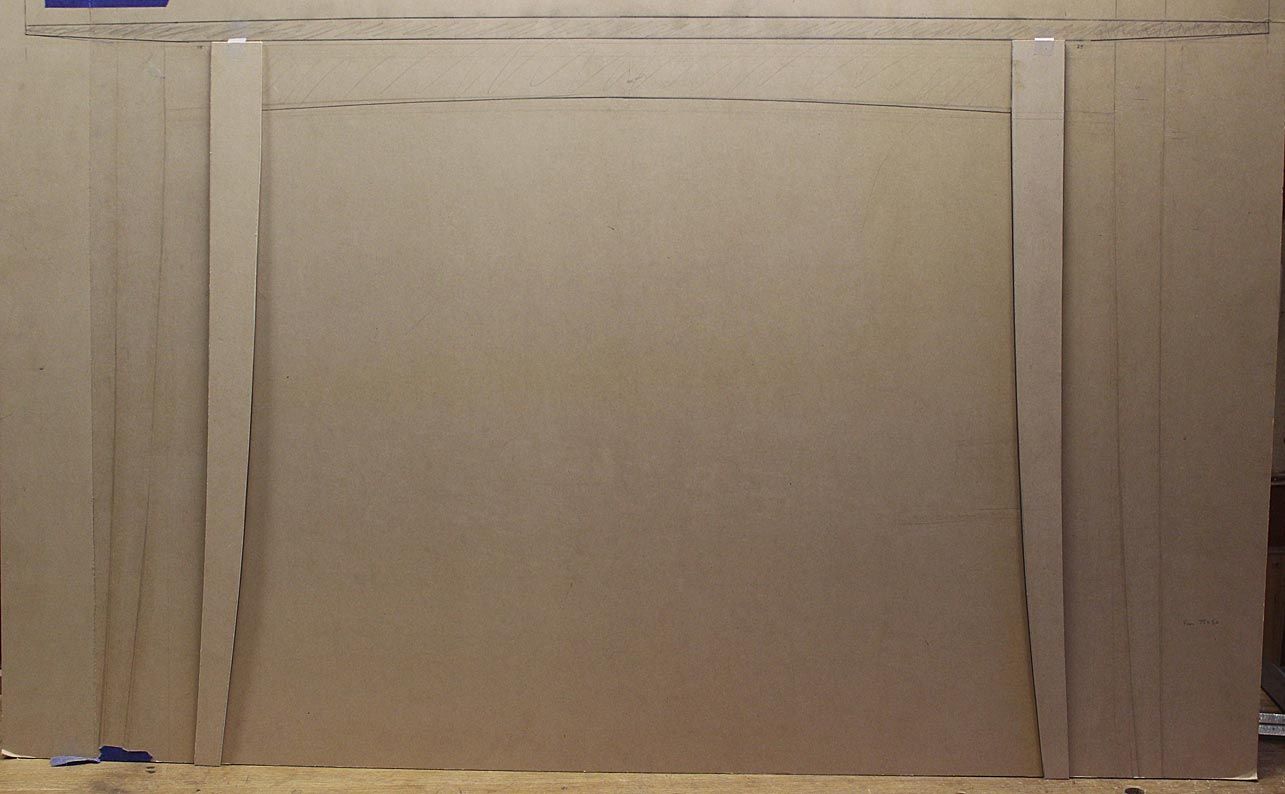 ... but I am not keen on this. It looks greater in real life than in the picture (and the original curve looks stronger with the legs moved in).
The advantage of moving the legs inward is to widen the stance, which should add to stability. This is how far in the undercarriage sits ..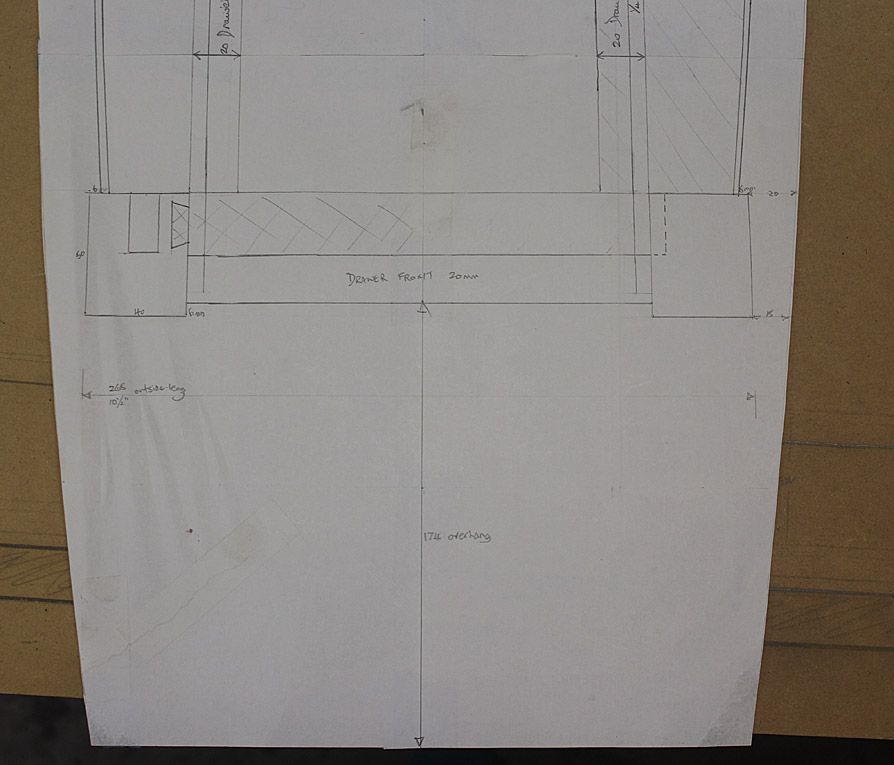 A close of of the details ...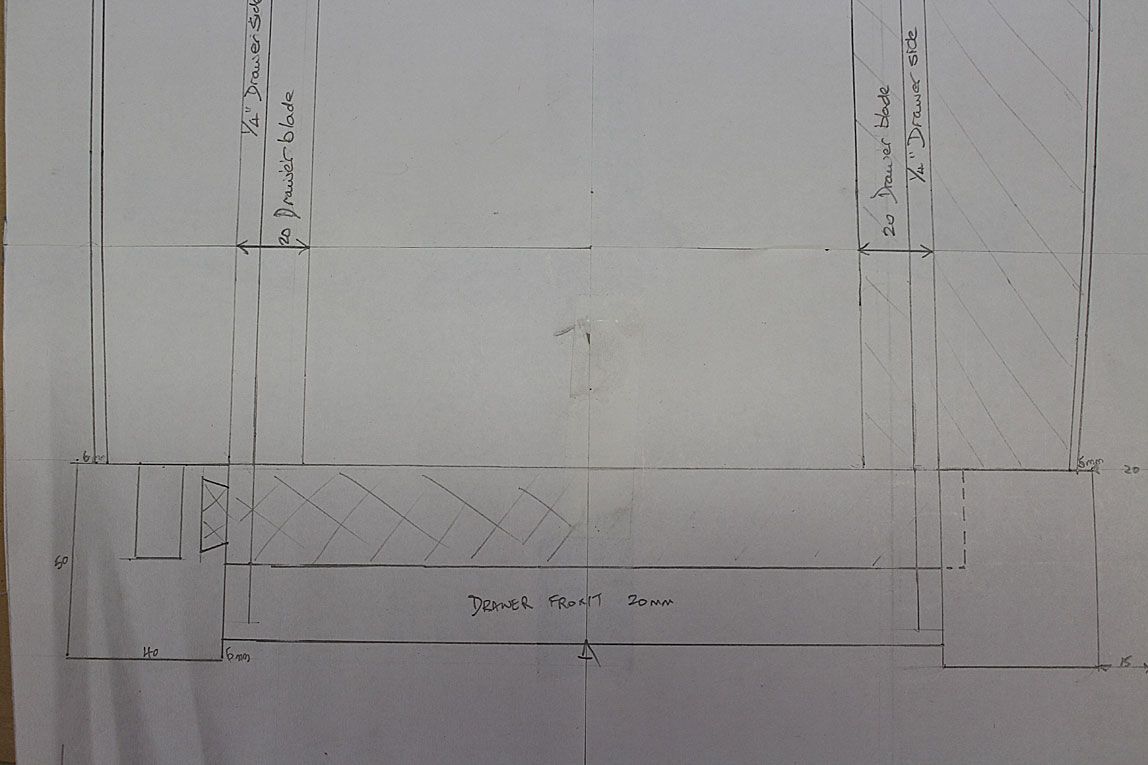 The aprons connect to the legs with a mortice-and-tenon. The left side of the plan shows the top rail dovetailed into the top of the leg. The right side shows the lower rail joined with a sliding dovetail. This is pretty standard for a drawer frame.
The apron will be built in three sections, with a pine centre sandwiched by maple. The maple will be a 4mm veneer on the outside of the bow, and on the inside provide the rebate that functions as a drawer fence and drawer blade.
There will only be a single drawer, on the left side. The other side of the table will be a solid apron, joined with mortice-and-tenon joints.
A single drawer can be made 750mm long, which will provide support for at least 300mm/12" of drawer clearance - plus some space behind for a second secret drawer, if wanted.
Any thoughts?
Regards from Perth
Derek