Hand Tools Archive
Subject:
Re: Acquired job lot of joiners tools.....
Derek Cohen (in Perth, Australia)
Hi Jeff
The infill plane - the length of a trying plane - appears to me to be a copy of a Spier.
Here is yours ...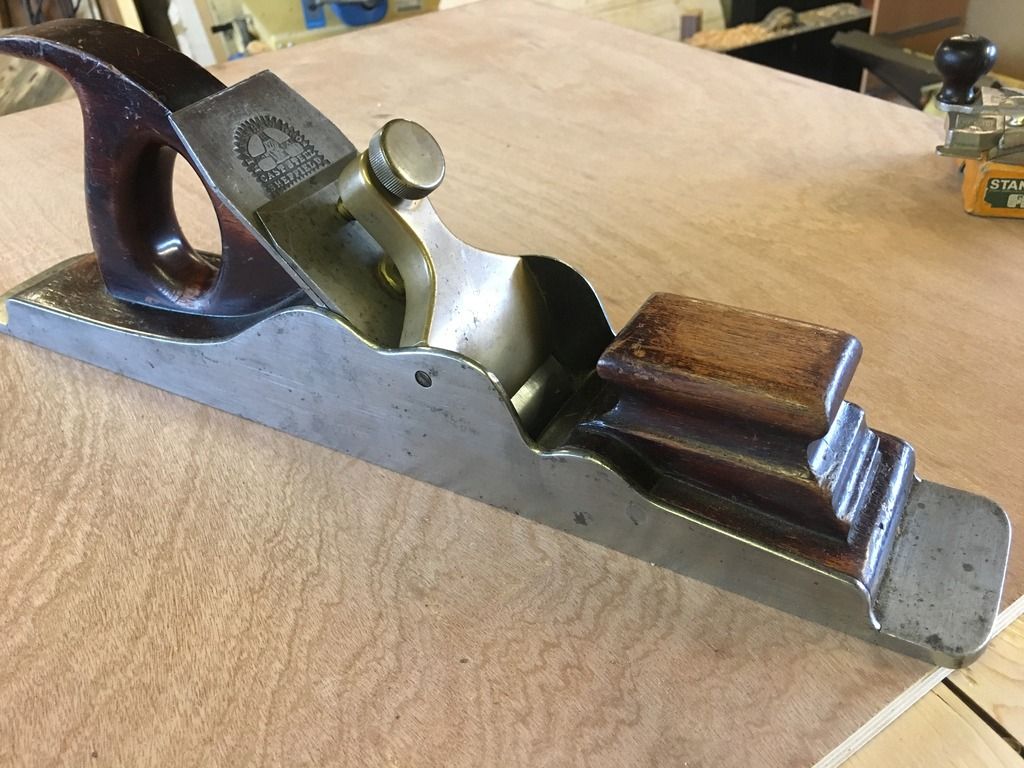 Here is a Norris ...
In the body shell side curves, the Norris is more defined, while yours are rounded.
The infills are similar but not the same as a Spier, and the body also differs ..
The handle is closest to a Spier (more vertical).
The lever cap is quite different from either a Norris (above) or a Spier (below) ..
The lever cap screw is similar to the later Spier and a Norris, but this is a common shape of that period.
So I'd conclude that it is a good copy - it looks very well made - and I would sharpen the blade and use it.
Regards from Perth
Derek