Hand Tools Archive
Subject:
Re: cutting holes in uhmw plastic
Derek Cohen (in Perth, Australia)
I need to cut some holes in uhmw plastic to act as a bushing for my leg vise. 3" od, 2-1/2" id. 1/2" thick. Can this be done with hole saws? Any other suggestions would be appreciated.
thanks.
Les, UHMW is wonderful to cut with a sharp edge. I do mean sharp. Drill it, plane it, chisel it ... effortless, friendly.
I plane it on the shooting board or with a block plane. It creates long, transparent shavings. Ditto on the lathe.
Just last week I turned a section for a plane hammer.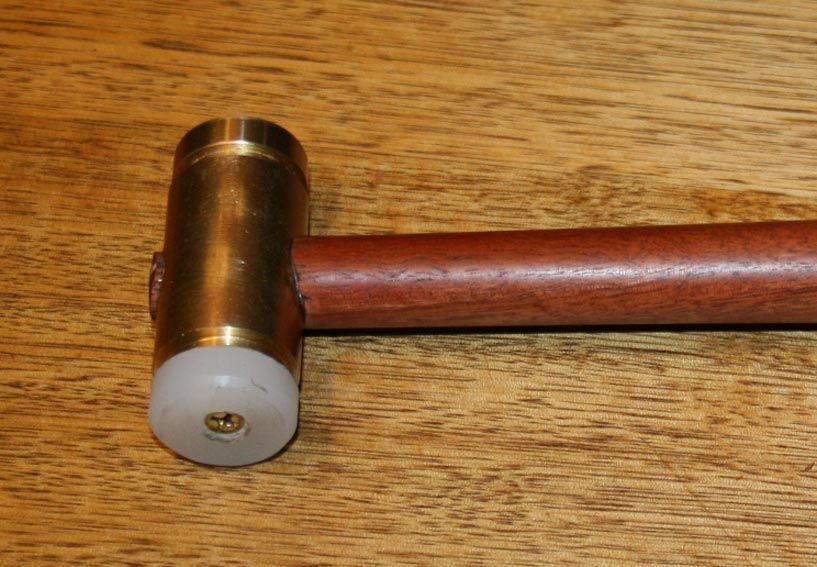 This is just a smaller version of what you plan to do.
Just ensure that the hole saw teeth are sharp - touch them up with a file to be sure.
Regards from Perth
Derek