Hand Tools Archive
Subject:
Re: suggest mold for top
Derek Cohen (in Perth, Australia)
Well, in the drawer itself I am seeing a baize lining, or silver cloth, or the like; then the mirror would be surrounded by some sort of inlay, cross banding, or stringing. Perhaps where the mirror side of the top makes its close, it would have an inset of baize to soften the close and seal against dust (optional). The mold I was speaking of would do 4 things: carry out the wing-like exterior look shown in your mockup; provide a welcoming hand hold for tilting back; provide a finished interior look when open; and complement the pulls. What would be the profile? Dunno, but that top has several jobs to do, some of them aesthetic.
Hi Wylie
Great ideas. We are thinking along similar lines.
I have two ideas for the lid. The first is, as mentioned earlier, a top with breadboard ends that lifts up, with the mirror set into the lid.
The second idea, which I like better, however poses an extra challenge. This is that the "breadboard" ends are fixed to the top of the carcass, and the centre section lifts up to display the embedded mirror. The drawing below shows the moveable section in yellow (this could either be hinged at the base of the lid, or hidden hinges - rods - through the sides) ...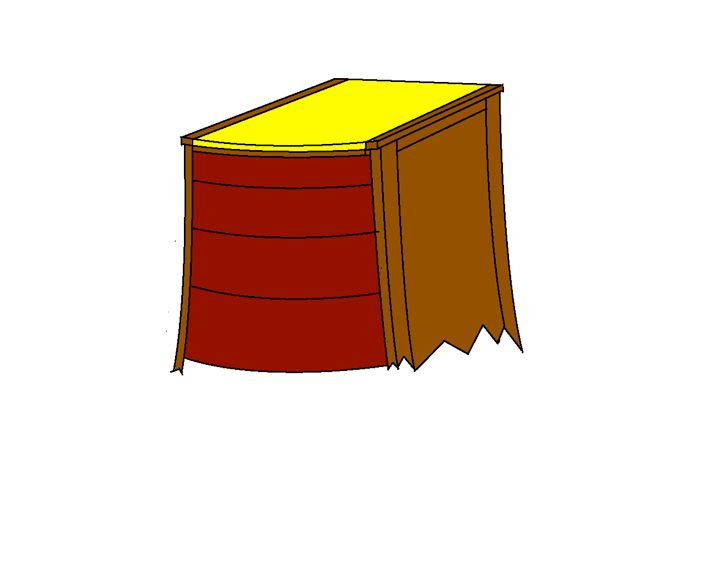 This way the moulding at the front would act as a lift. The problem is how to ensure that the one-piece lid remains flat? Thoughts?
With regard inlay and lining, the latter is easiest - midnight blue felt. The inlay is tricky. I would envisage a simple line around the mirror in a contrasting wood, one that will be continued in the jewellery drawer dividers.
Regards from Perth
Derek