Hand Tools Archive
Subject:
Wood, glorious wood ...
Derek Cohen (in Perth, Australia)
It's amazing how much wood is needed for a piece of furniture.
I have enough that I believe will work well together. There is Makore for the entire carcass, and some nicely figured Jarrah for the drawer fronts. All I have to source now is a light wood for the drawer sides. I may go with Tasmanian Oak, as most of this is sold quarter sawn.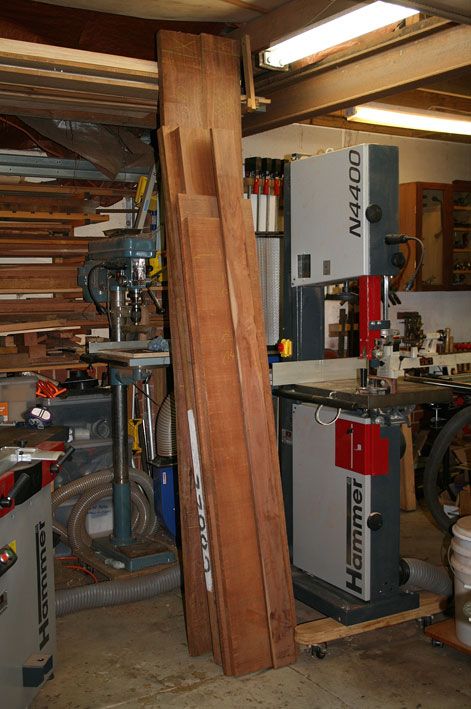 These are to be resawn for the panels ...
Here is the Jarrah for the drawer fronts. This is 1 1/2" thick ..
I got lucky with the Makore for the side rails. This piece (2" thick) has a naturally curving grain that will suit the curve of the side rails ...
Marking the saw cuts ...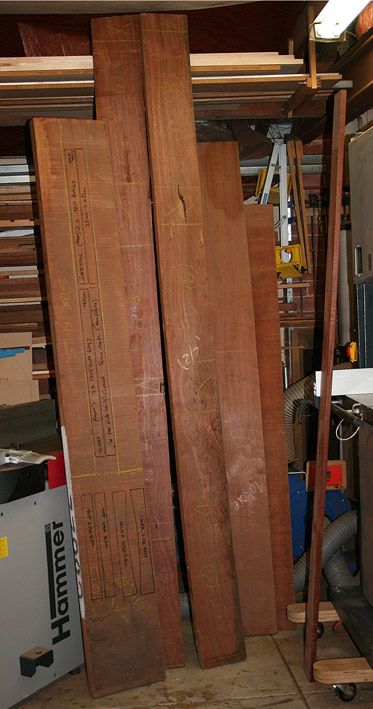 Regards from Perth
Derek