Messages Archive
Subject:
Barn Restoration Project update
Alan Young
A bit of an update on my barn restoration project. Last couple of posts involved moving the concrete parking blocks.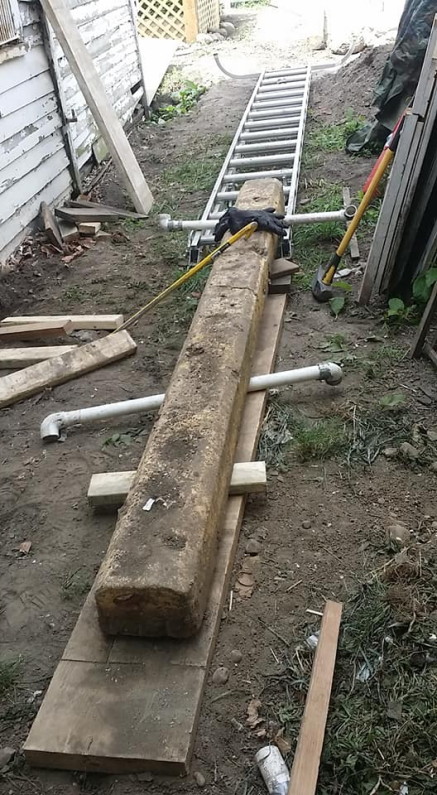 and a different post showing a new concrete footing and rebuilding of the first three feet or so of the major opening to the barn.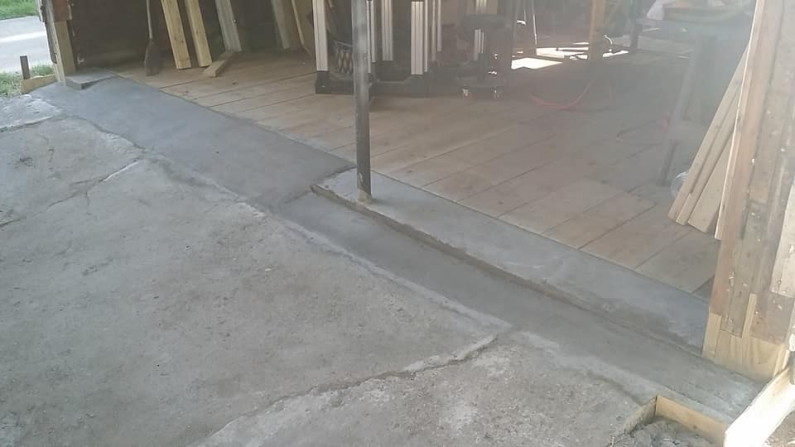 In the last couple of weeks The front has been framed and sided: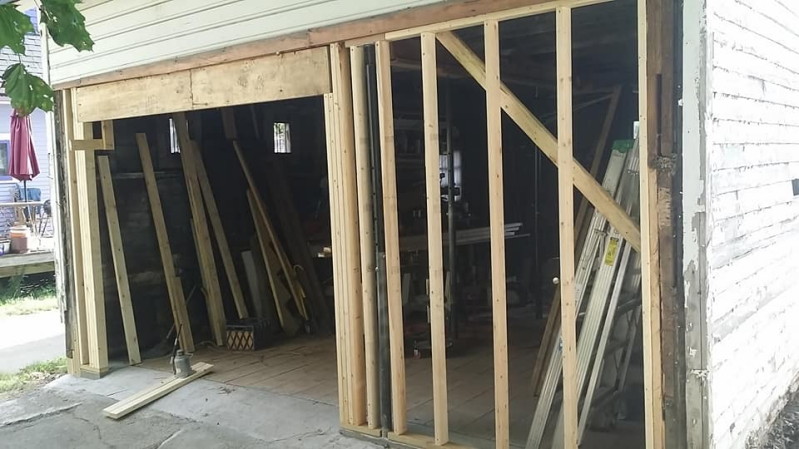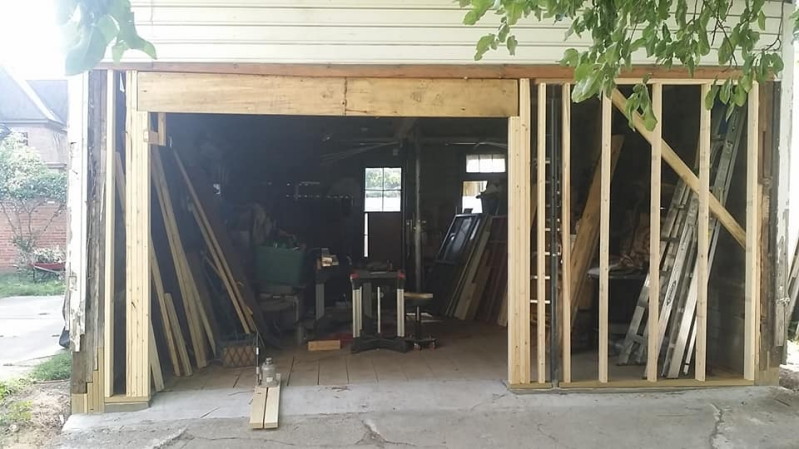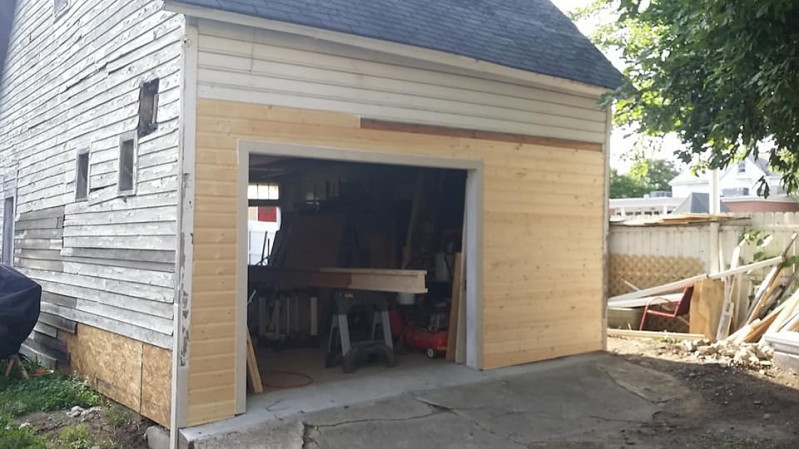 Then we put OSB on the ceiling. At least the ceiling area where the long beam and garage door will occupy.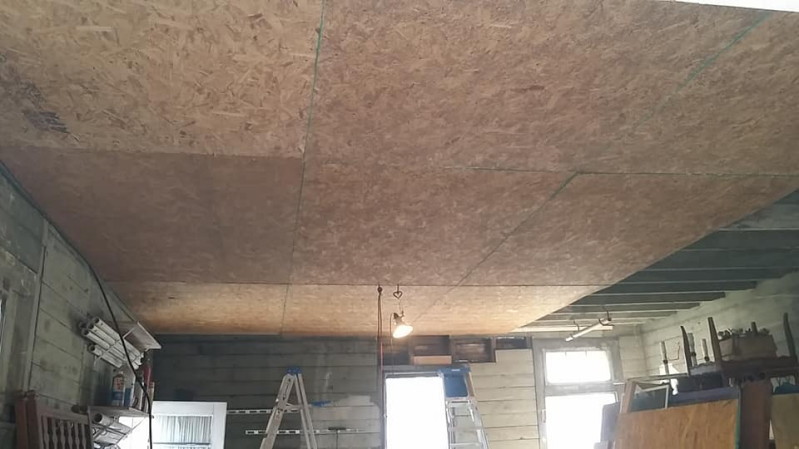 My friend John extended the beam to extend the entire length of the barn then we lifted it through a series adjustable temporary brackets and my dad's PaneLlift invention...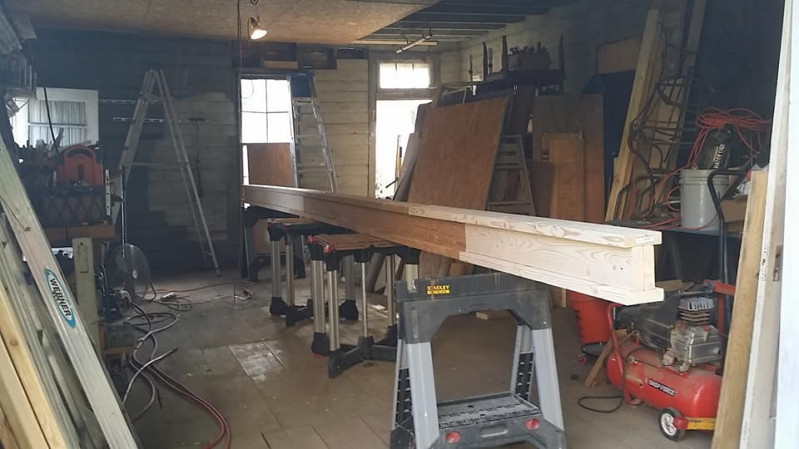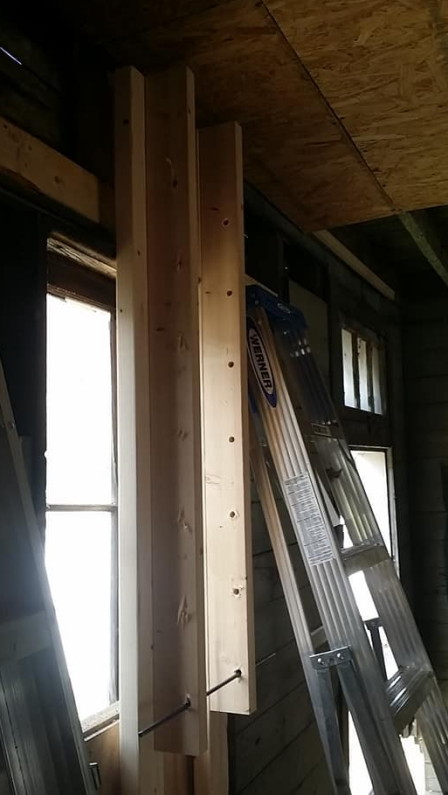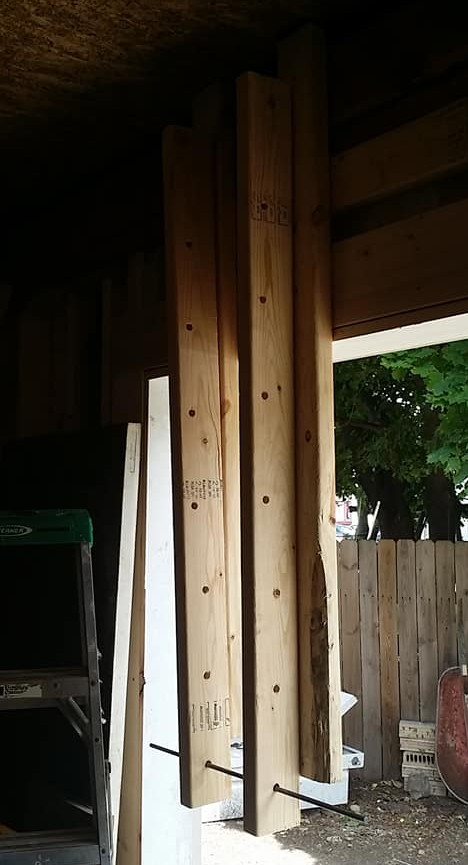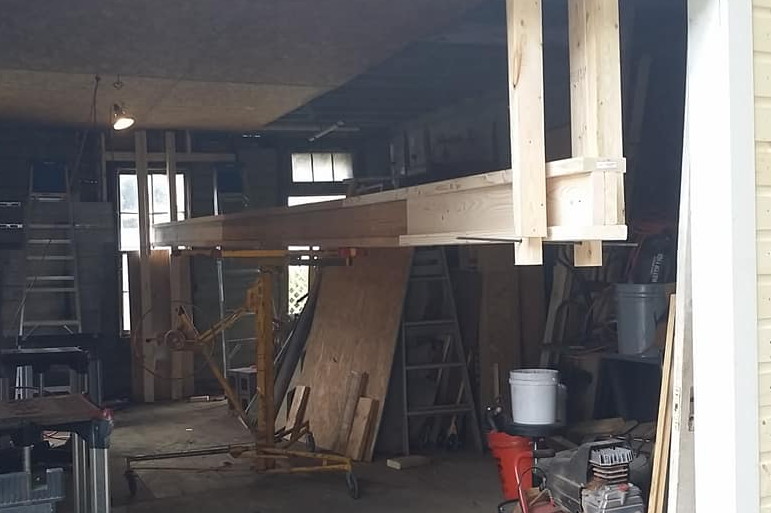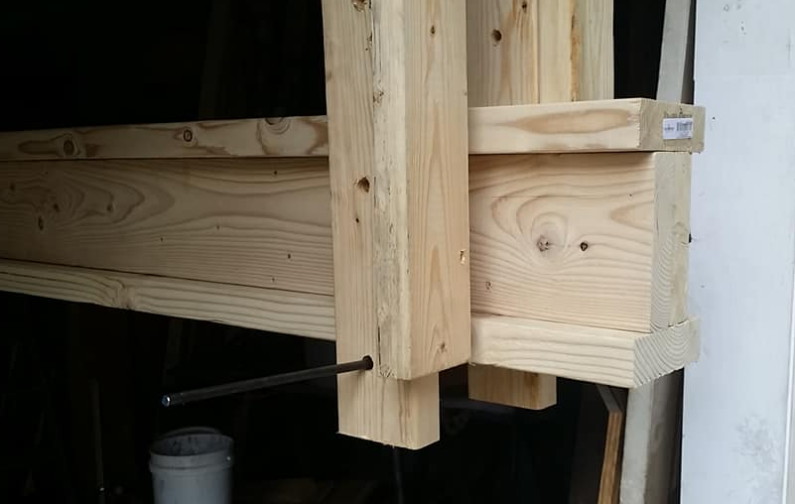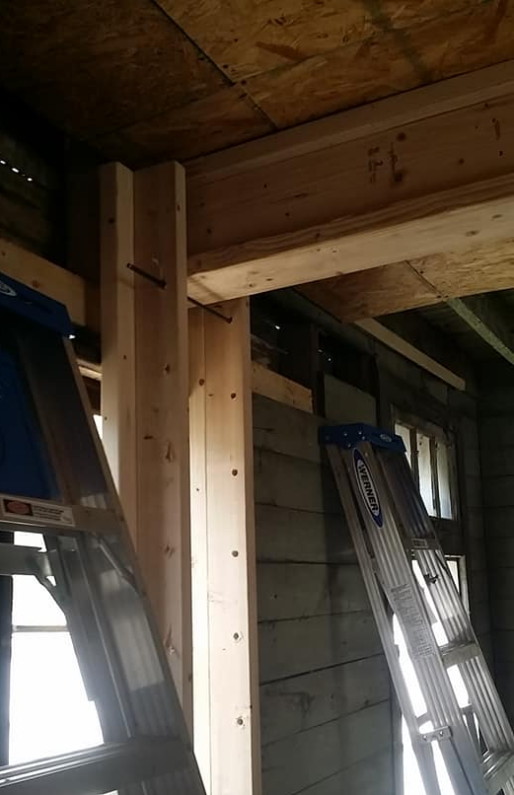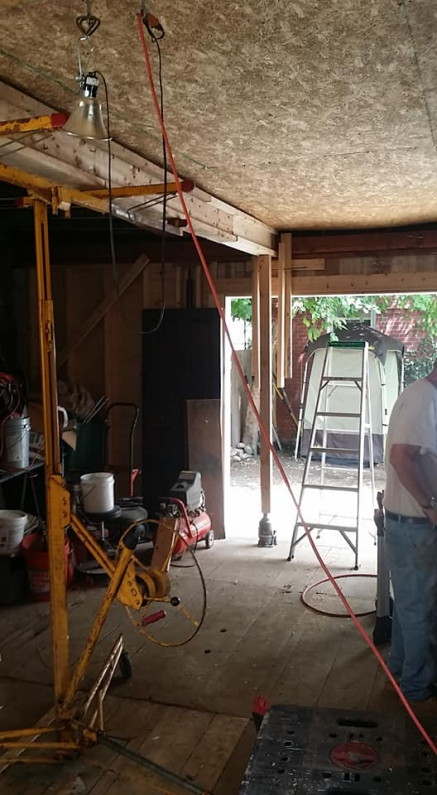 After raising the beam we moved to the North side of the barn-the side where the concrete blocks were. This wall curves in and out.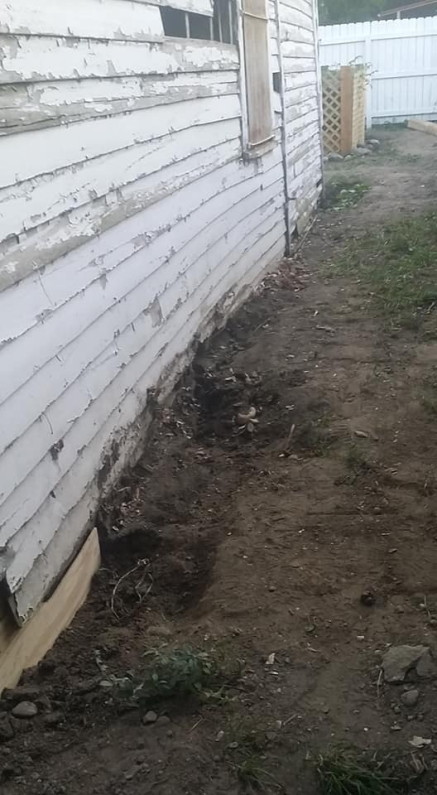 We dug a trench along the outside and removed several feet of siding.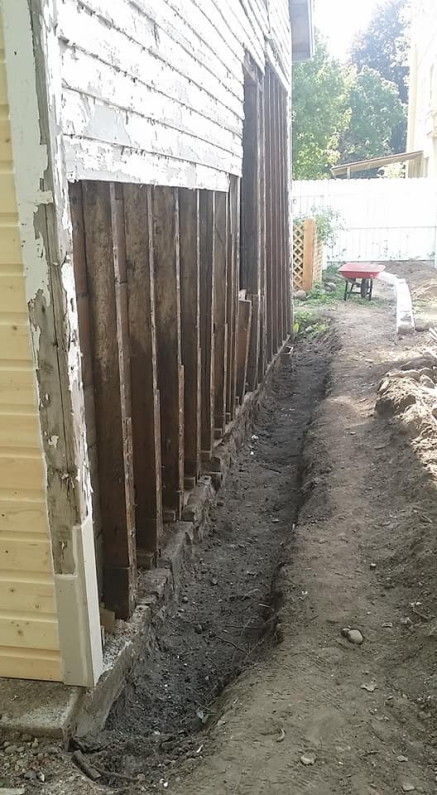 There are long horizontal beams that were placed above the square cut foundation rocks. These beams rotted out. In the first section it allowed animals to enter between the rotted sections and the foundation rocks.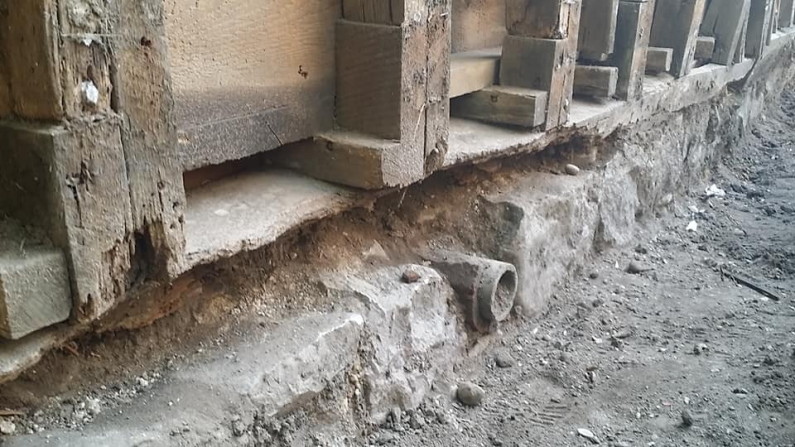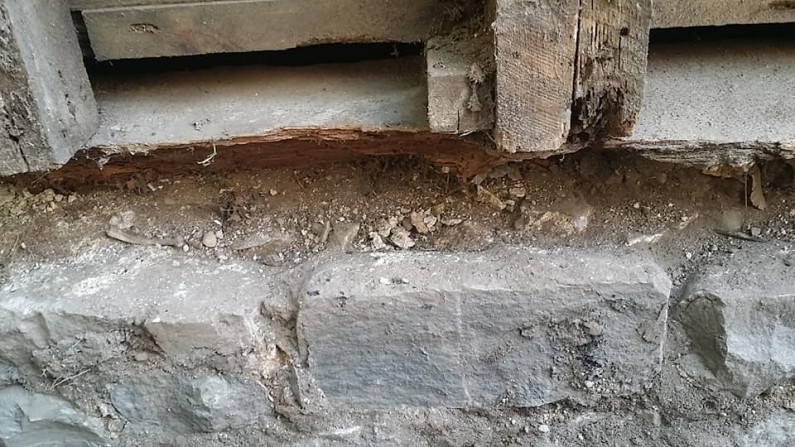 In the second section where the beam rotted- it caused the lower section of the wall to shift away from the inside.So we are jacking up this section a few inches as seen in these pictures: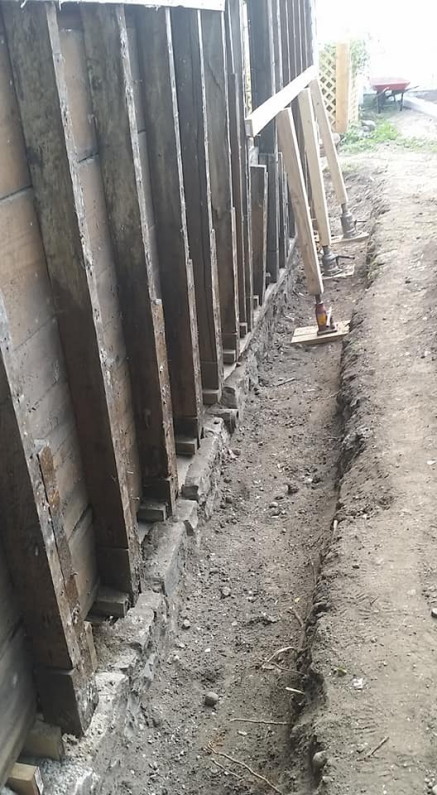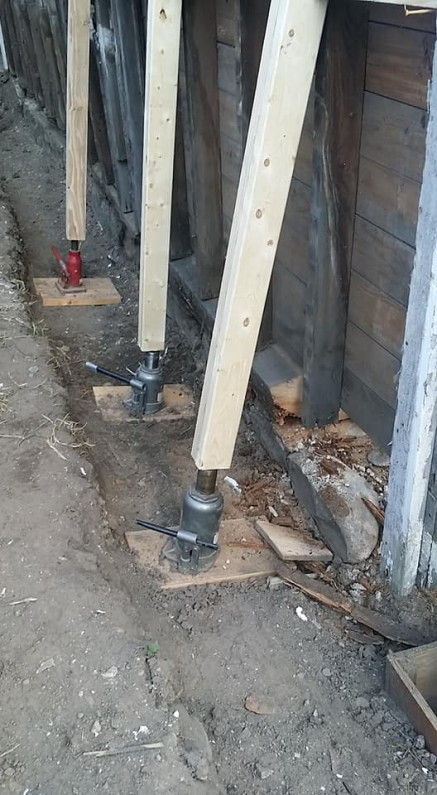 Next week this section of the wall will be "pulled inward." Then gaps will be filled with concrete. The entire exterior length of the wall will get covered with aprox 24 inches of treated plywood and metal mesh the clapboard side will be put back on....
Messages In This Thread
Barn Restoration Project update