Messages Archive
Subject:
Where to position an air cleaner?
Derek Cohen (in Perth, Australia)
I have just purchased an air cleaner. This scrubs the air on a timer when the day is done and the dust collector is switched off. Big and powerful 1/5 h.p. motor
Three speeds,1044 cfm air flow capacity.
I understand that the idea is that the air exhausts from the rear and this creates circulation around the perimeter of the room. I have read suggestions that the cleaner be placed about a third way along the wall. I can do no better than one quarter.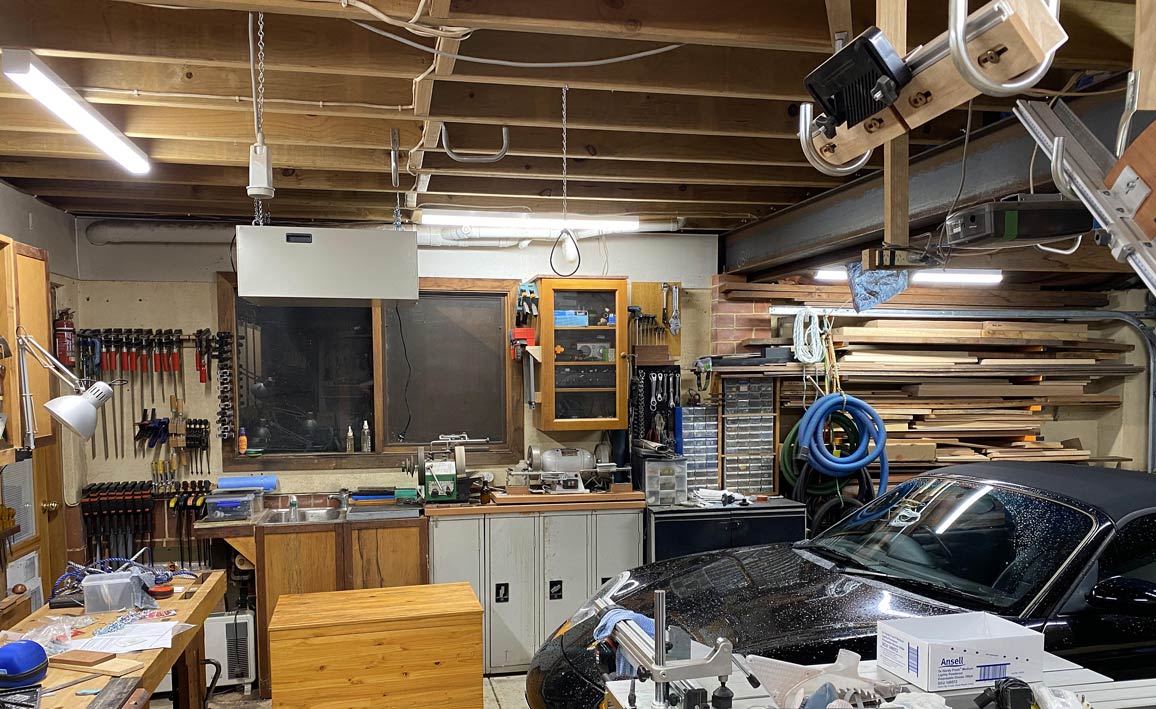 In the other direction ...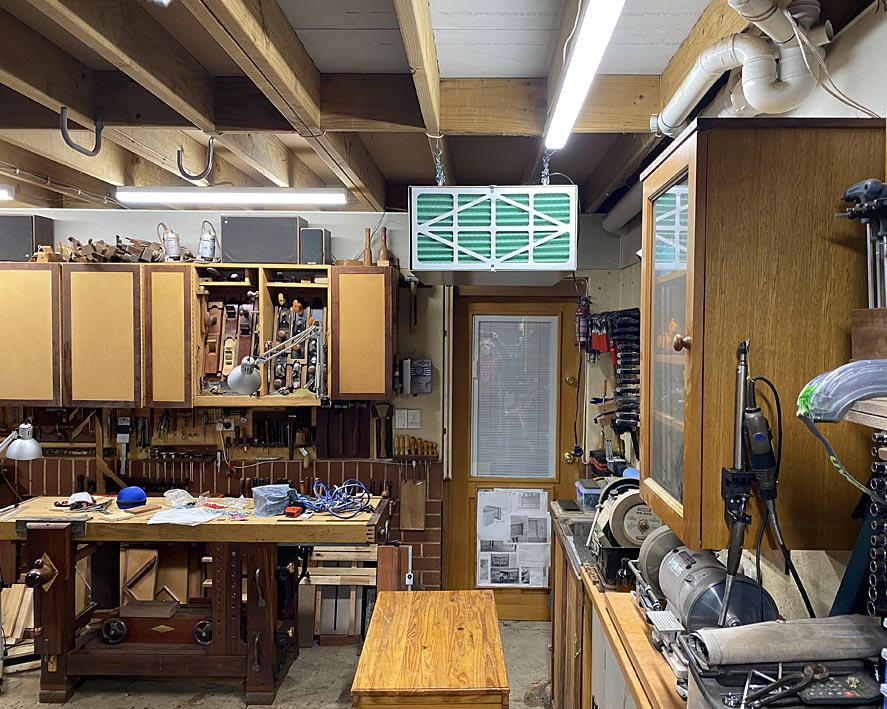 Comments and suggestions about positioning the cleaner are greatly welcomed.
Regards from Perth
Derek