Messages Archive
Subject:
Re: Opinions of Jointmaker Pro/Microjig clamps....
Derek Cohen (in Perth, Australia)
Roger, there are two quite different tools.
The Jointmaker is expensive, but if I was big on box making or Shoji screens and doors, then one would be near the top of my list.
The Microjig clamps are sold by a couple of other makers. Festool is another. I find these indispensable for certain kinds of clamping. Here are just two ...
Dovetailing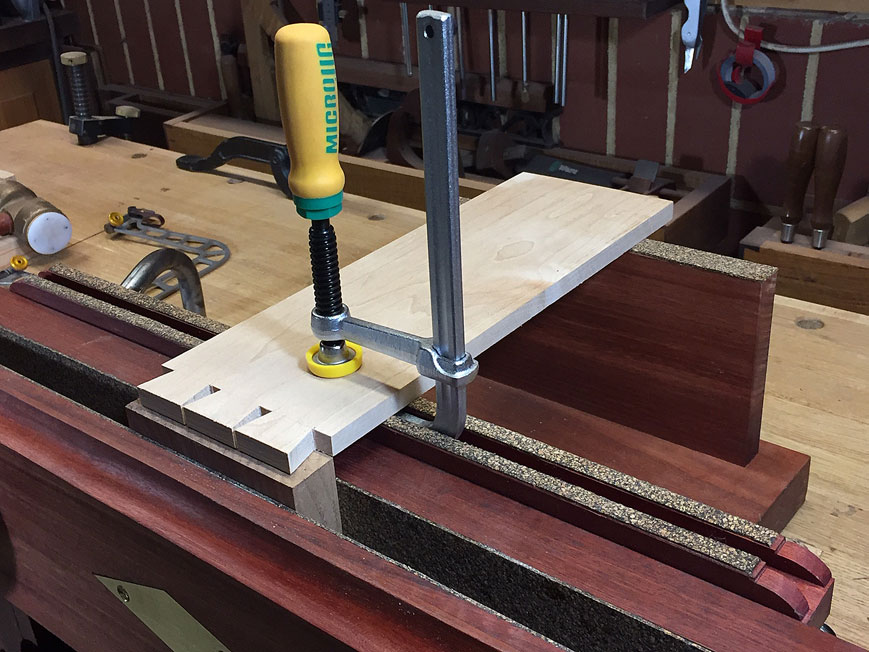 Morticing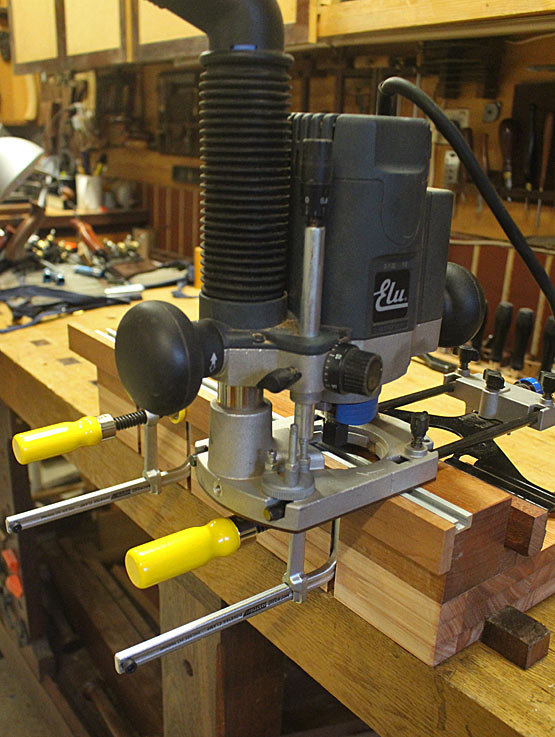 Useful at the drill press, as well, but not critical there ...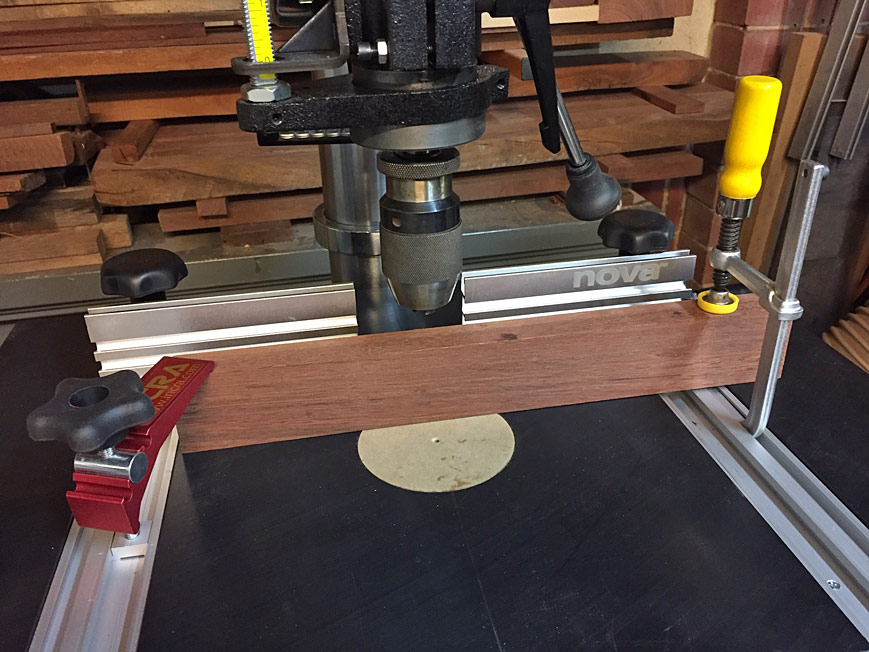 Regards from Perth
Derek