Messages Archive
Subject:
Need basic math help *PIC*
Joe in a Cleveland suburb
Sorry, but I am math challenged....
I have a board that is 31-3/8 long. I need to put holes in the board for 4 bowls. The bowls are 5-1/2 diameter.
I need equal distance between each bowl and the edges of the board.
What should the measurement be between the center of each hole?
Or, how do I calculate that?
Thank you.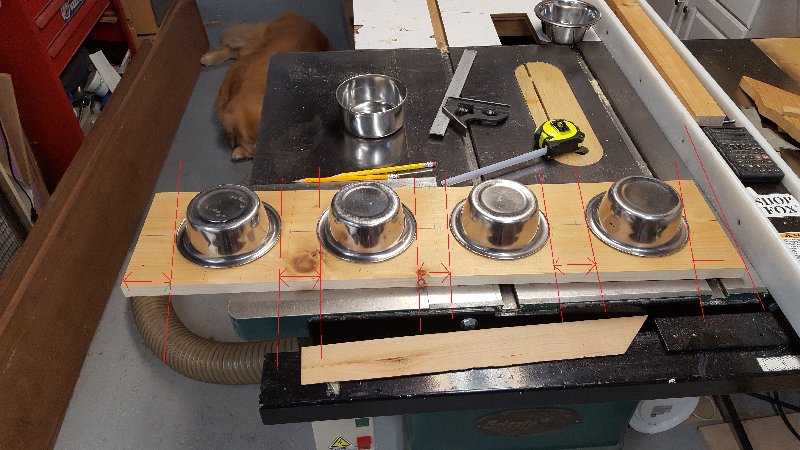 Messages In This Thread
Need basic math help *PIC*