Messages Archive
Subject:
Wixey DRO for Hammer N4400 bandsaw
Derek Cohen (in Perth, Australia)
Over at the FOG, Matt Byington posted a Wixey on his bandsaw. His was an impractical setup, but I really liked this idea of using a DRO for the bandsaw.
I do not know why I did not think of it myself before, as I have a spare Wixey for the table saw ... well, part of one: there was a small section of rail over from a previous installation, and then I replaced the digital box as the original had been damaged (lost the window, which I repaired with film), stopped working (although I later learned how to work around this, and now it seemed fine). In the meantime, the one on the table saw (Hammer K3 slider) looks nice and new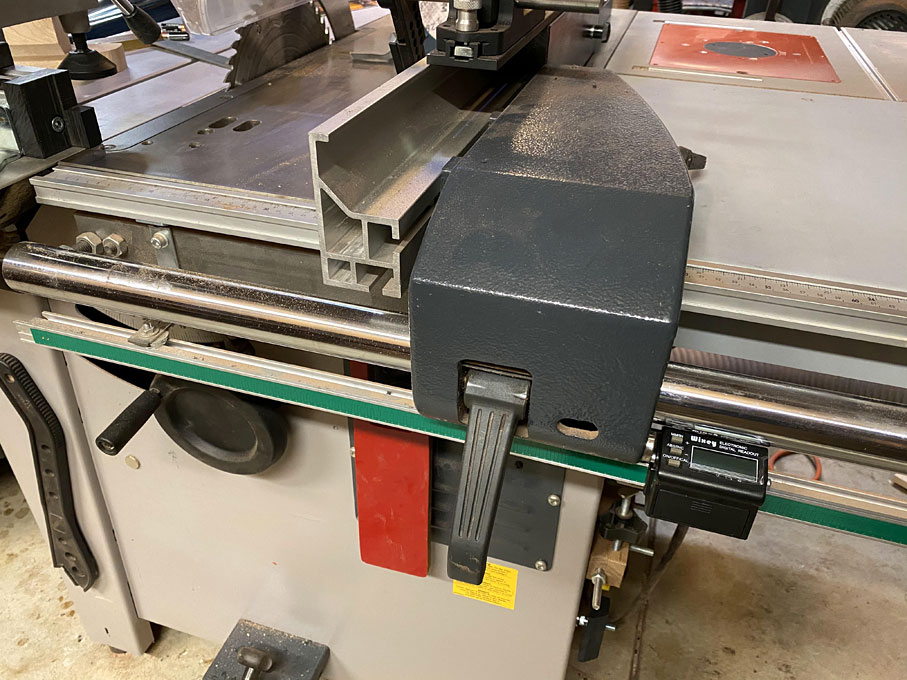 My thought was to build it in using the same method I used for the K3. This is what I came up with ..
The control box is attached with a rare earth magnet, so it can be removed.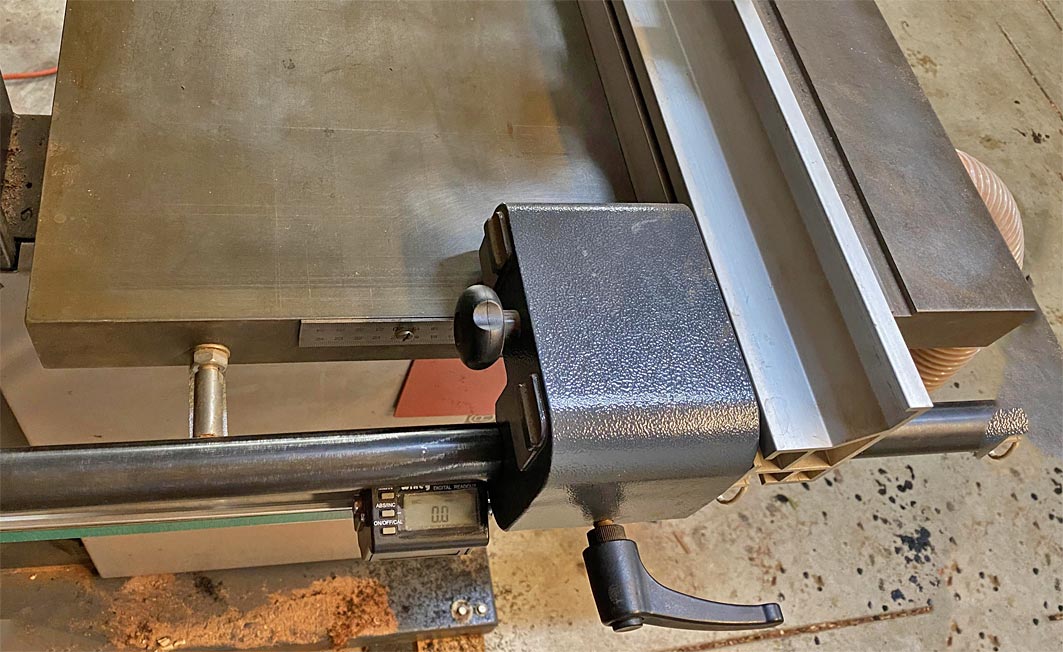 The only issue with the gauge is that it attaches here from the left side of the fence, where it is designed to attach from the right (perhaps someone knows how to set this up for the other way around). The result is that the readout reads as a minus.
It sets up easily for zero, and this is important when changing blades.
Below is how it attaches to the Hammer N4400. I made use of the bolts attaching the fence rail. I am sure that other bandsaws will have something similar to use. The L-brackets were cut to length and drilled to suit this set up.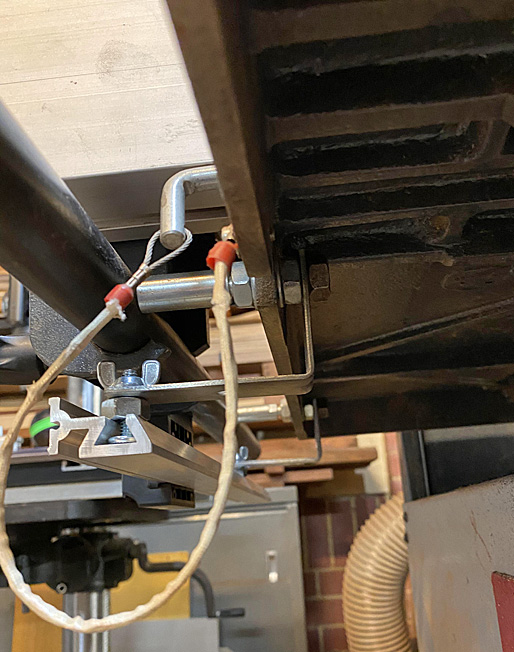 Why do this? I see the use when sawing tenons, resawing boards, even veneer. So far I find it pretty accurate. Importantly, it makes for repeatability and finding measurements.
Regards from Perth
Derek
Messages In This Thread
Wixey DRO for Hammer N4400 bandsaw