Messages Archive
Subject:
Help Drawing An Arc *PIC*
KenK
I'm trying to make a scaled down version of the gate shown below. The frame will be made from 2x4 stock 30" wide and 56" tall. The arc will be cut from a piece large enough to yield a 3 1/2" width to match the width of the frame stiles.
My 2 problems are:
1 - I can't seem to be able to get the end of the arc (labeled B) to maintain the 3 1/2" dimension I'm trying to maintain. In the photo, the arched piece appears to be an equal width from one end to the other. Maybe not and it's just my perception.
2 - Not matter what I use to draw the arc (thin wood strips, Pex tubing, etc) I can't get an even symmetrical arc.
Any suggestions would be much appreciated.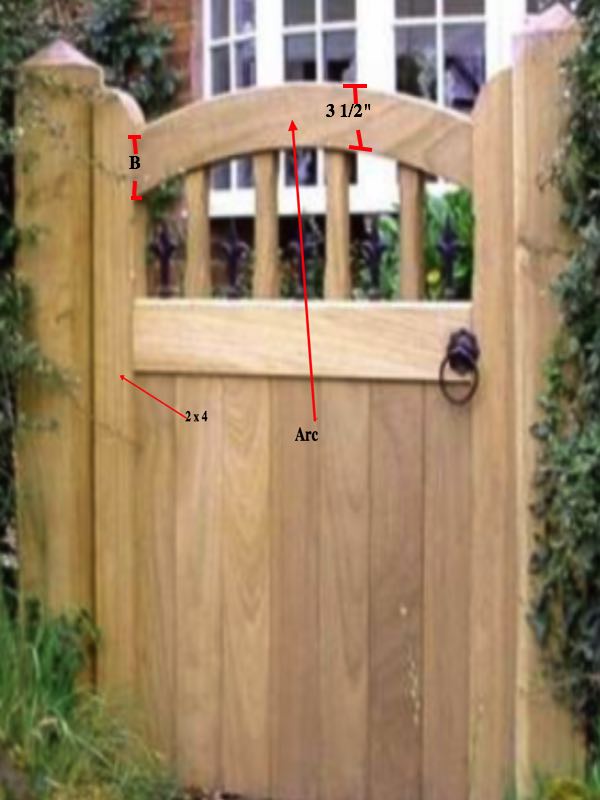 Messages In This Thread
Help Drawing An Arc *PIC*