Messages Archive
Derek Cohen (in Perth, Australia)
Bill ... crack? No, it's a gum fissue. It is typical of Jarrah. You need to cut around them ...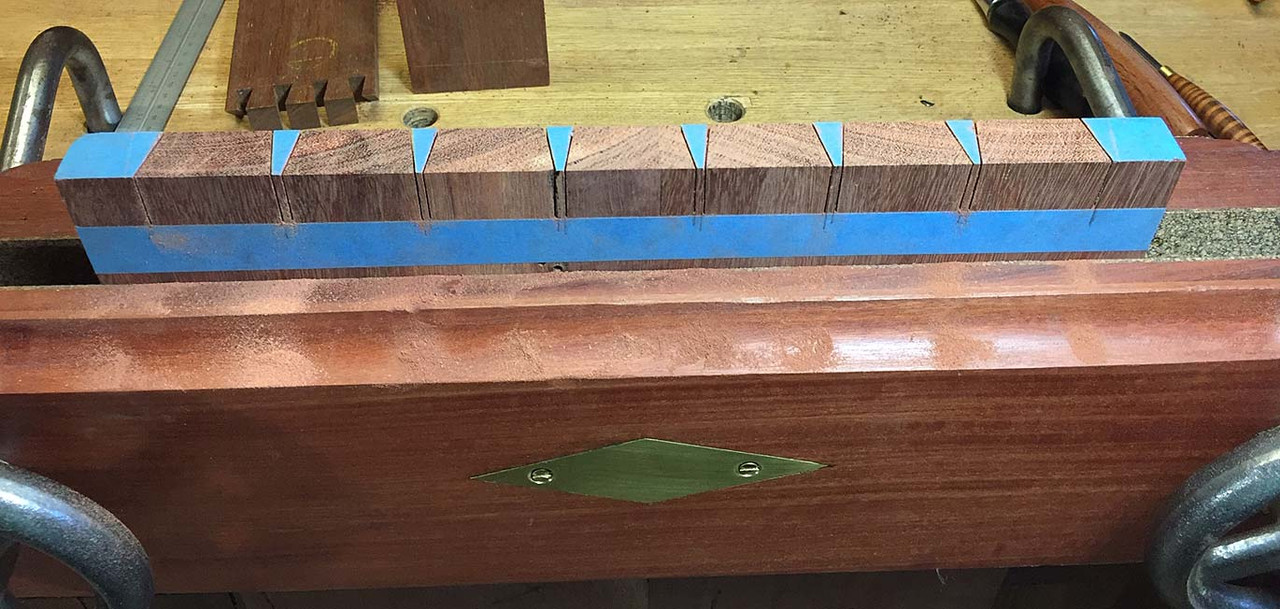 Reverse side ...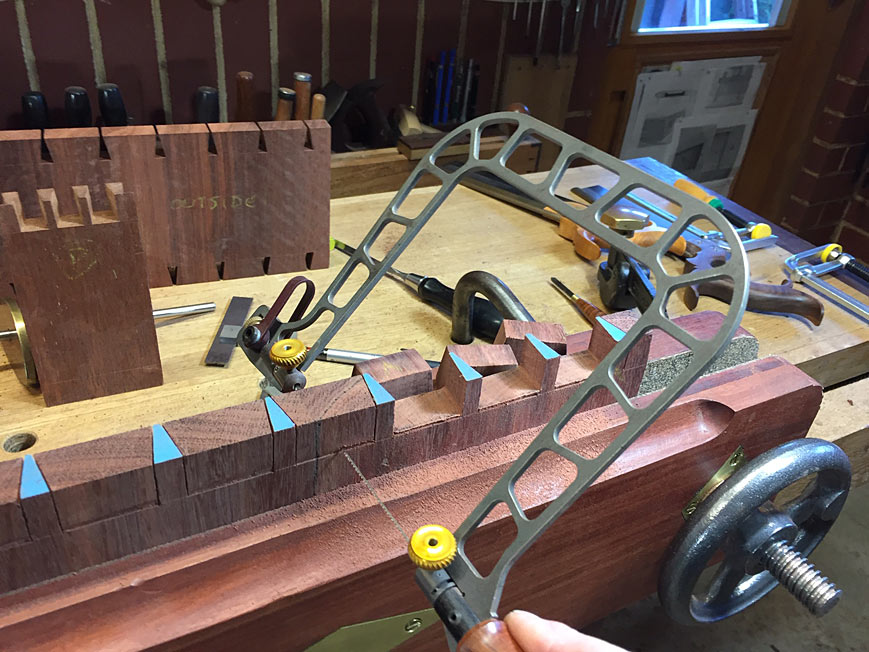 Big hammer?
I don't think so .... ha ... this wood is too brittle. It would crack (DAMHIK ... both side pieces split in two just tapping them together. Both were glued up ... you can see this here ...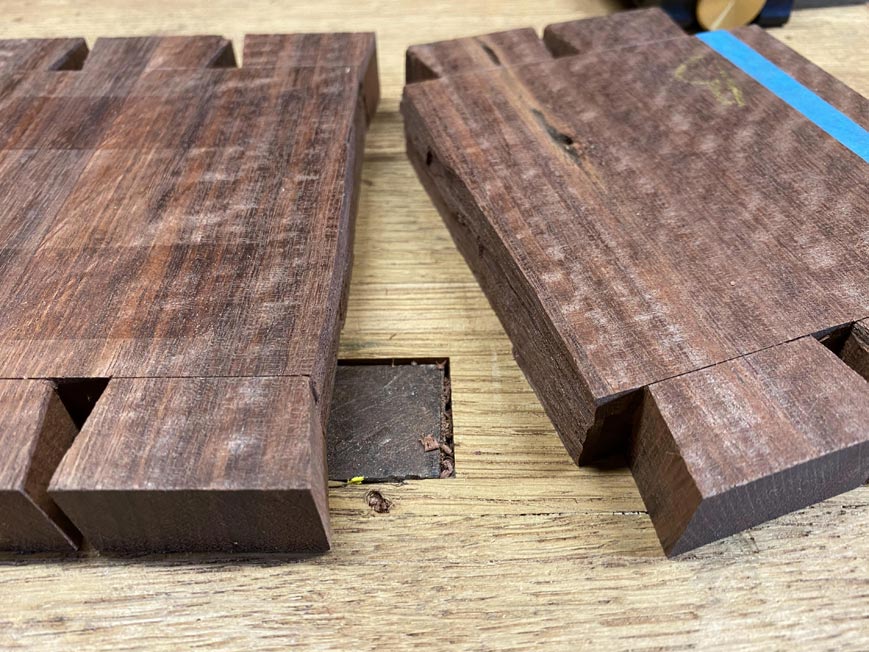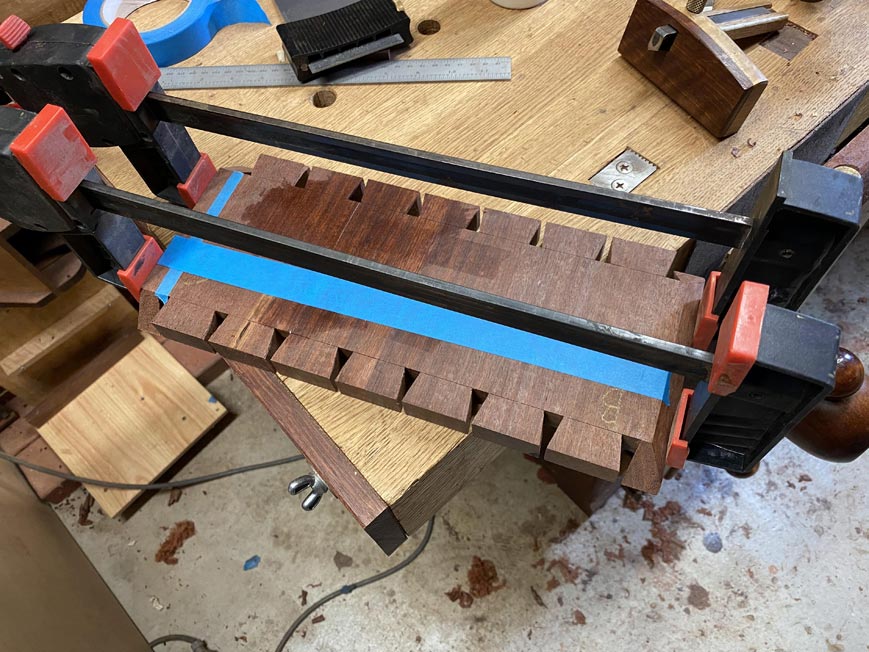 It is visible here, fortunately the inside, and I have now sanded it out on the outside.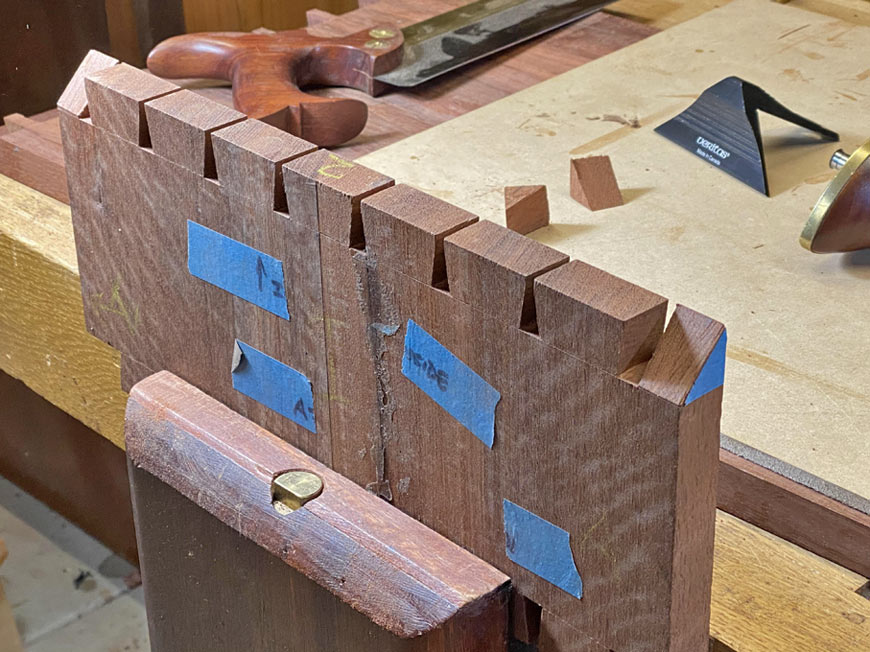 No big hammers!
Regards from Perth
Derek
Messages In This Thread