Messages Archive
Subject:
Re: What's in caddy and why
Derek Cohen (in Perth, Australia)
Bill, again my experience is similar to yours ... surprised at the number if tools needed for dovetailing, the fact that they need to be out there for so long, and the space they take up.
This is a recent photo from the current build ...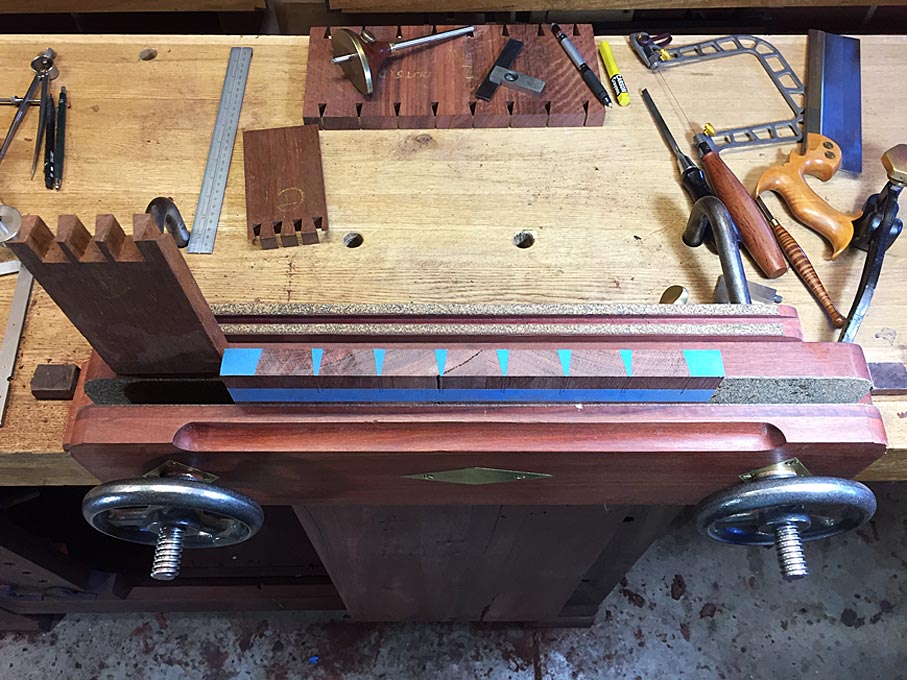 I am not convinced about a caddy that sits on your bench, unless you have the space for one. I do not. What about a caddy stand on wheels?
Regards from Perth
Derek
Messages In This Thread