Messages Archive
Derek Cohen (in Perth, Australia)
Mark, I did this several years ago. The DC is a generic 2 hp, as is the 1micron filter. This addition did significantly reduce the fine dust in the workshop ...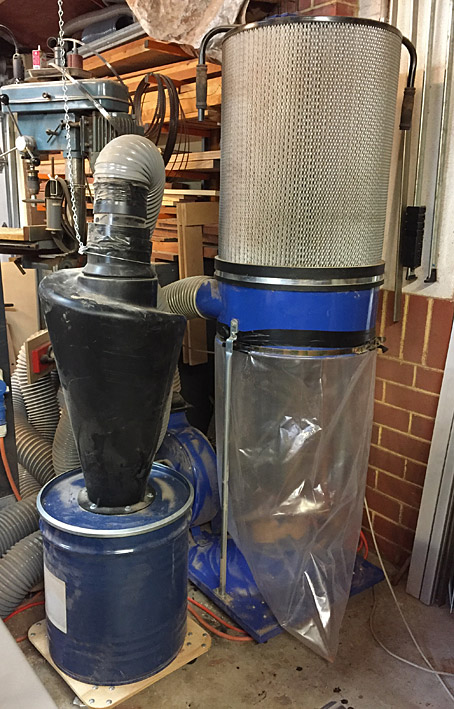 There is a Super Dust Deputy into a large paint tin (this has a sealing lock) collecting the chips.
These cyclones reduce suction, so keep your hose lengths short.
I took this a step further and replaced the lower bag (which is a royal pain to replace/empty each time) with another cannister (using the upper section of the bag as a connector) ...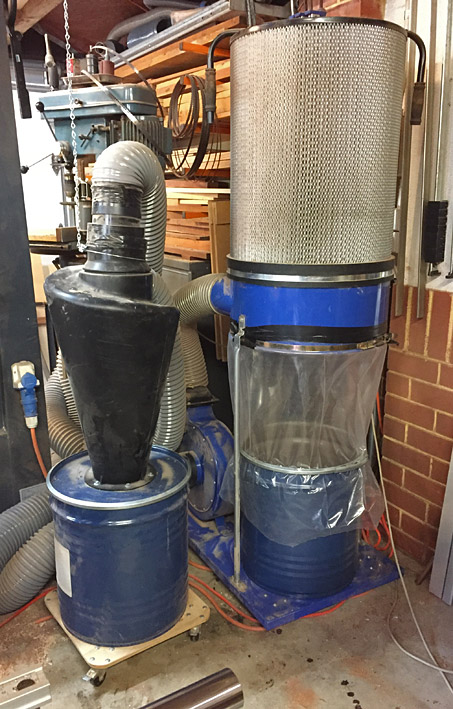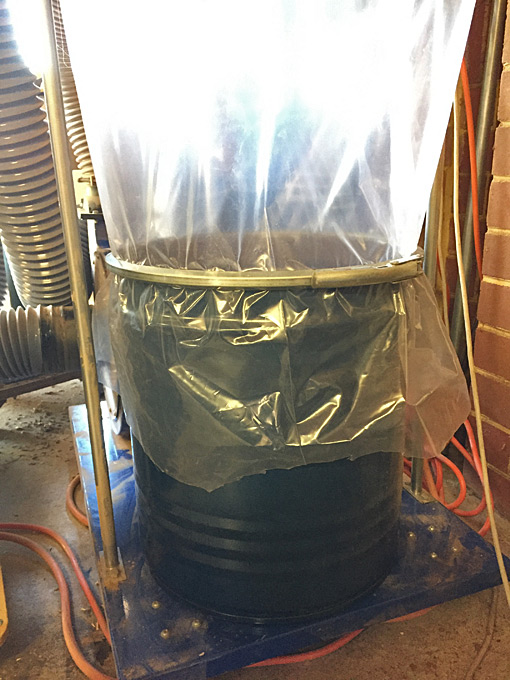 There are blast gates for the table saw, jointer-thicknesser/planer, and bandsaw.
The set up does a reasonable job, but it is still only 2 hp and the 5" hoses are not as slick as pipe. My next upgrade is the dust control.
Regards from Perth
Derek