Messages Archive
Subject:
Re: Planted drawers
Derek Cohen (in Perth, Australia)
Bill, I feel the same way as you about mechanical fittings on drawers - great for the kitchen.
What I would do is inset the drawers and contrast the grain, probably veneering a vertical rift grain on them. These is a lot of business in the neighborhood. I would want something calming on the drawer fronts.
I agree. The case will be busy. I tried to explain this to my niece. Unsuccessfully. She wants - and as the client - her wedding present - and so will get drawer fronts with fiddleback. However, I am using a few tricks to tone it down.
Firstly, I've chosen a quieter section of the timber. Secondly, I am thinking that I will finish it differently at the end - perhaps with oil - to make it darker than the case.
Thirdly, the board was sawn to reduce any disquiet from the figure ...
This is off the bandsaw ....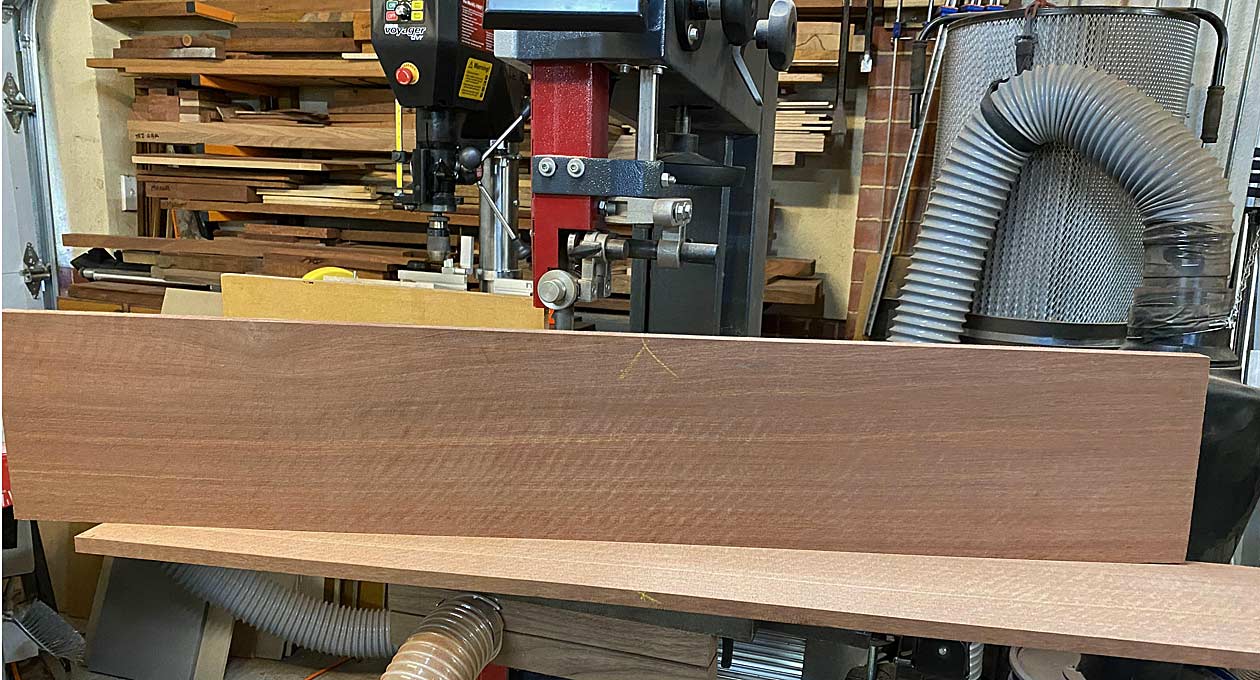 Straightening the figure ...

This will be the drawer front ...

Regards from Perth
Derek