Messages Archive
Subject:
Re: Entry hall table for a niece: Part 4
Derek Cohen (in Perth, Australia)
Wiley provided some excellent advice on the Hand Tool forum in regard to the pros and cons, and fitting, of the two options.
Here is a cross-post ...
What I need are lipped drawers.The question was whether I make them the easy way, which is by planting (glueing) on fronts. Or, whether I build them out of one piece, which is a lot more work as it requires creating half blind dovetails in a rebate.
For those unfamiliar with lipped drawers ..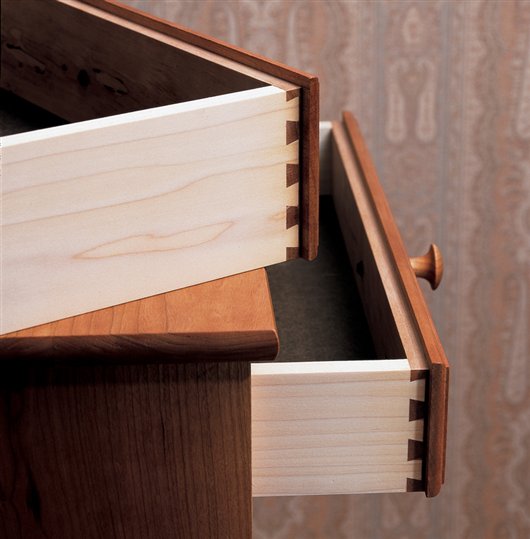 This is the work of Christian Becksvoort ...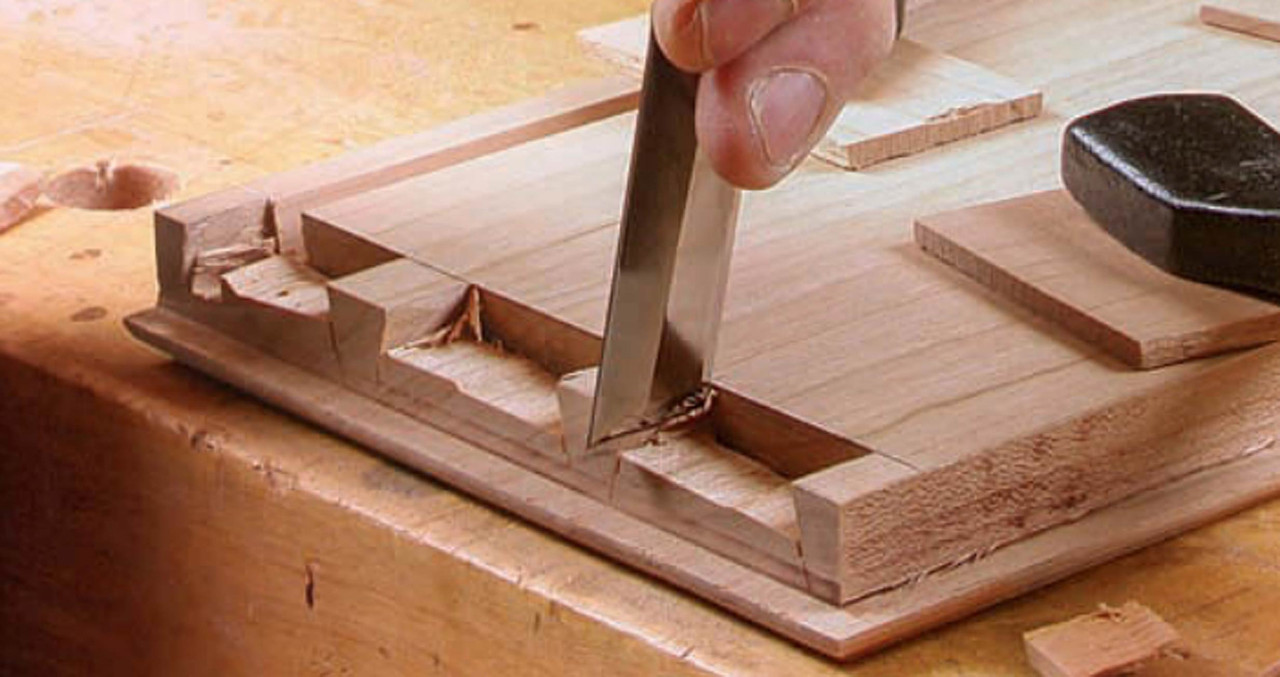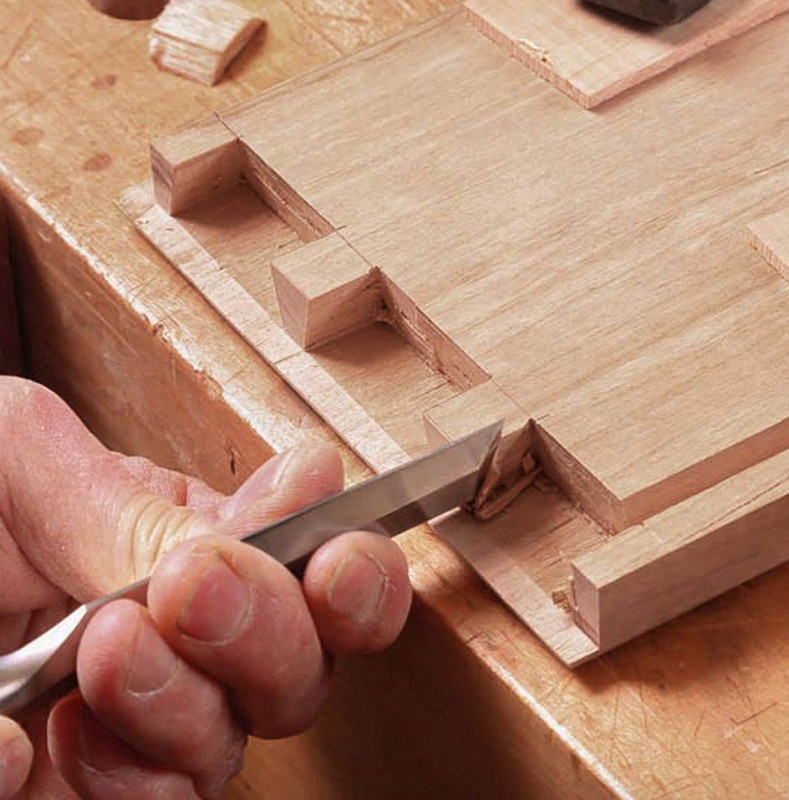 At this point, I am going to do it the hard way and make half-blind sockets in a rebated front. This is similar to building a secret dovetail.
To do this for all the drawers, the insides of the case at each end will require a spacer, essentially a 6mm panel glued to the insides. Each side will be half the thickness of the two middle drawer dividers (each 12mm). The centre dividers will be attached in a dado top and bottom.
Regards from Perth
Derek
p.s. Bill, I agree .. too many cutting gauges. I am a sucker for these and have a few which were purchased, a few that were gifts, and a few I made. I think that I may (???) have enough now
Messages In This Thread