Messages Archive
Subject:
Pinakothek der Moderne - Part 3
Derek Cohen (in Perth, Australia)
I've long had a love of design in everyday items ... simple, clean designs, classic lines, curves with emotion. Some watches are beautiful. I have a small collection of vintage fountain pens. I use them every day, and they bring a smile to my face and make hated note-taking a more pleasant task. I still listen to vinyl, and love old hifi. I would love to find (afford!) a Quad 44/405 amp/pre-amp ... as much to look at as listen to. Some of the most wonderful designs of lighting came out of the Bauhaus era. Look up Wilhelm Wagenfeld (we have a couple of his designs at home). Look up the designs of Dieter Rams for Braun. His calculator (1987) was so classic that it inspired the shape of the first iPod. I have one of these on my desk ...
His radios are simple, elegant. And they were in the museum! I will show you a few.
One of the first of these items I came across was at the entrance. A Sharp TV set (when everyone else was building squares) ...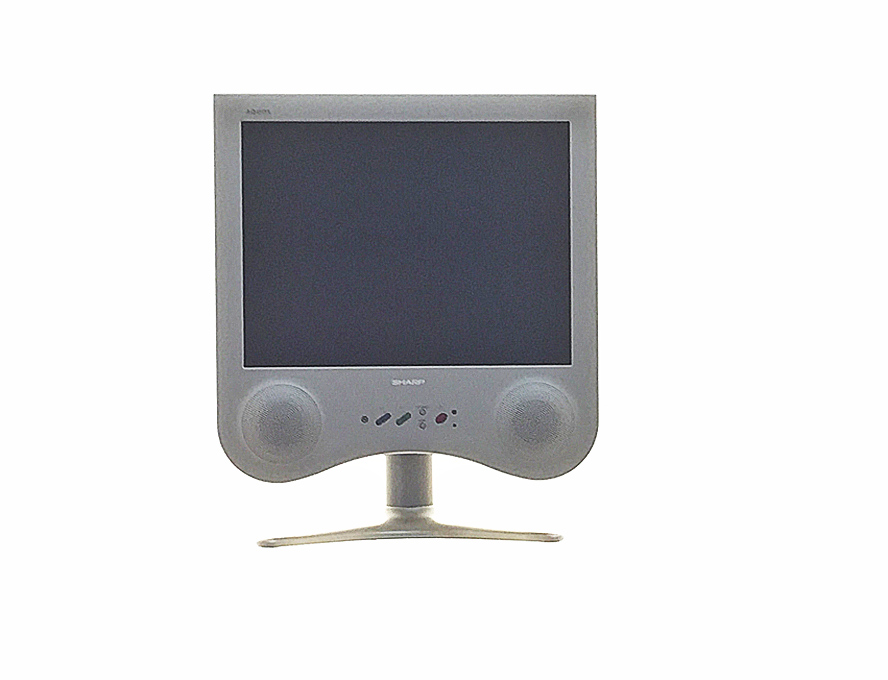 As you enter the museum, and move past the cars, motor bikes and chairs, you are faced with a long, glass display cabinet that stretches the full length of one wall (that's Lynndy looking on) ...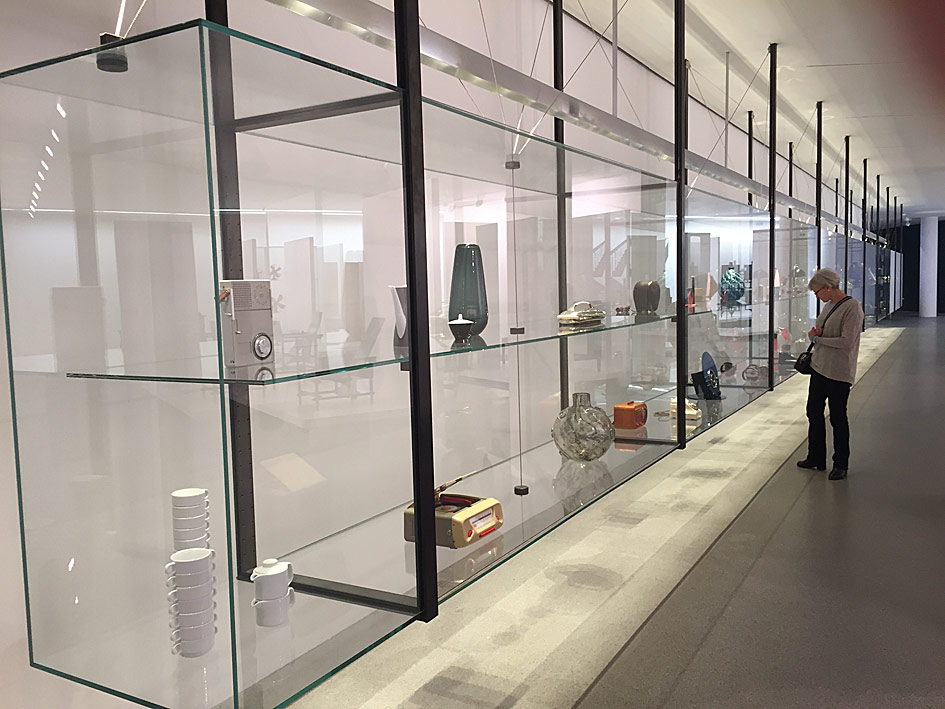 Oh .. a radio by Rams ...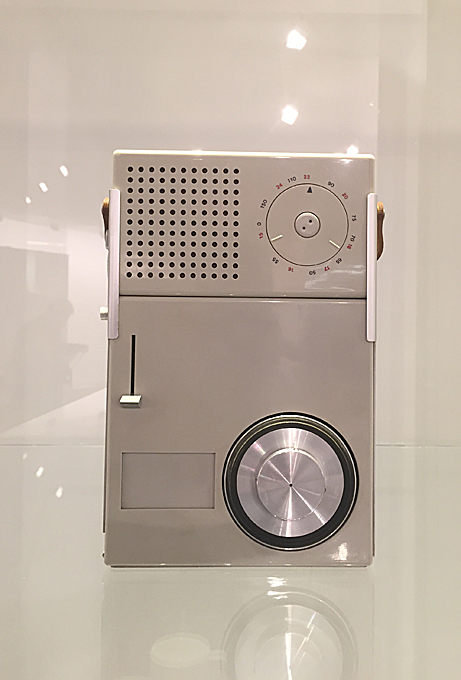 This radio-phono was designed by Dieter Rams and Hans Gugelot in 1956 ...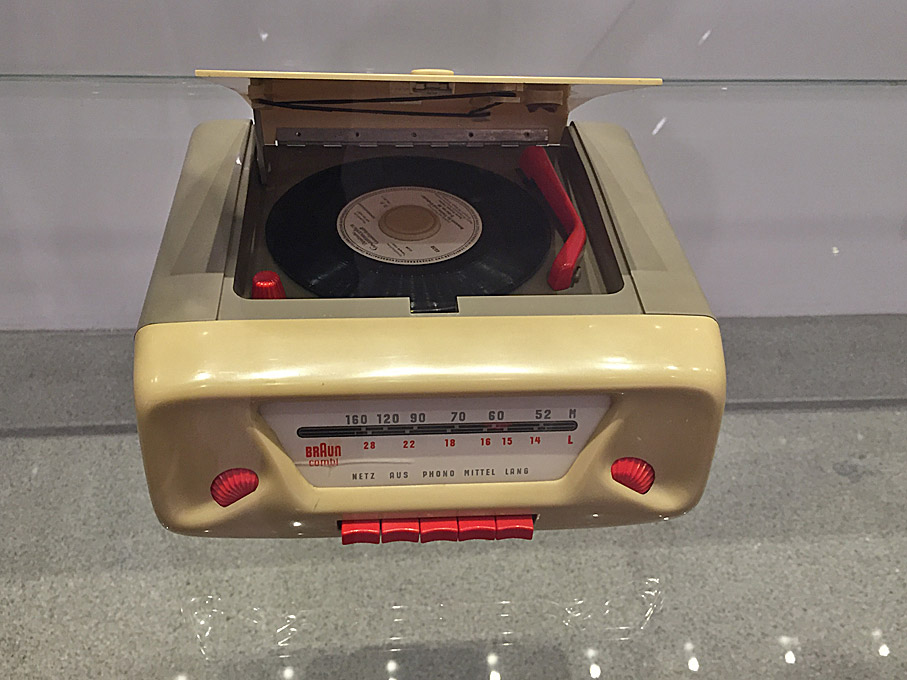 These pictures were taken through the glass, and this one did not come out as well as I hoped. A radio by Walter Dorwin Teague in 1932 ...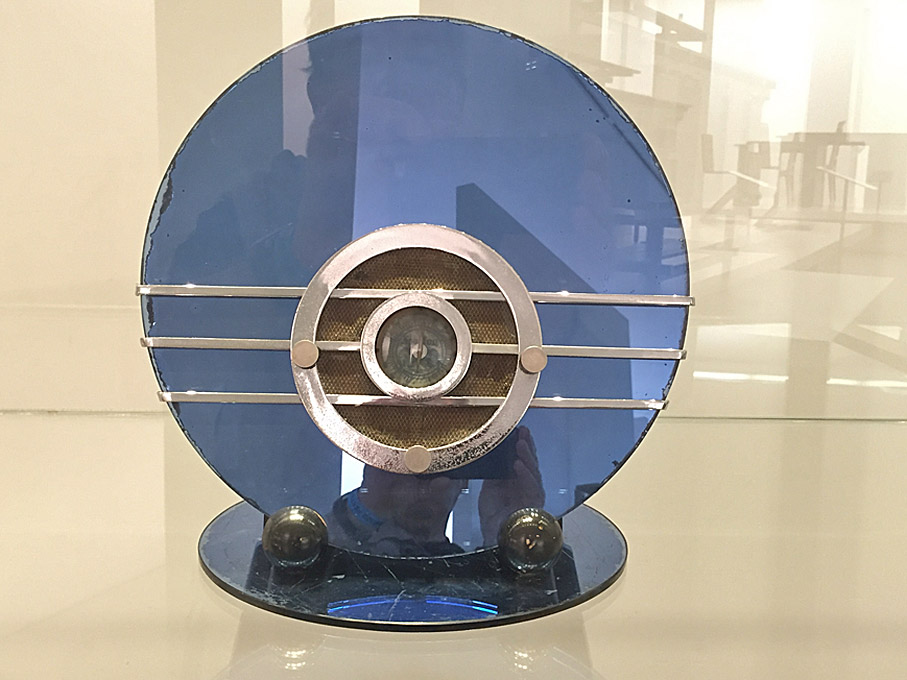 Another radio by Dieter Rams for Braun ...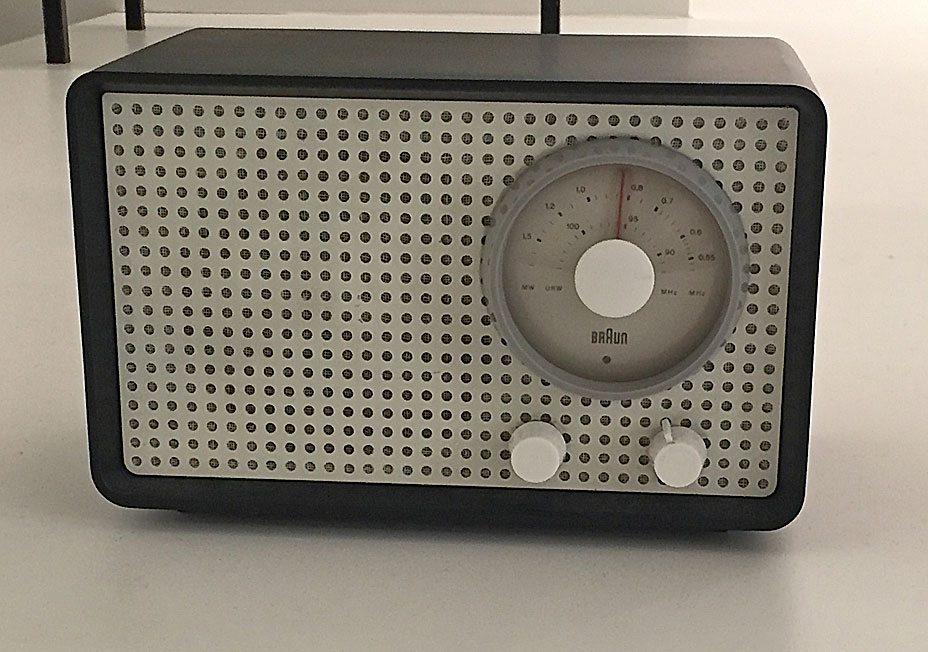 I am not sure if this radiogram was the work of Rams or Wagenfeld ..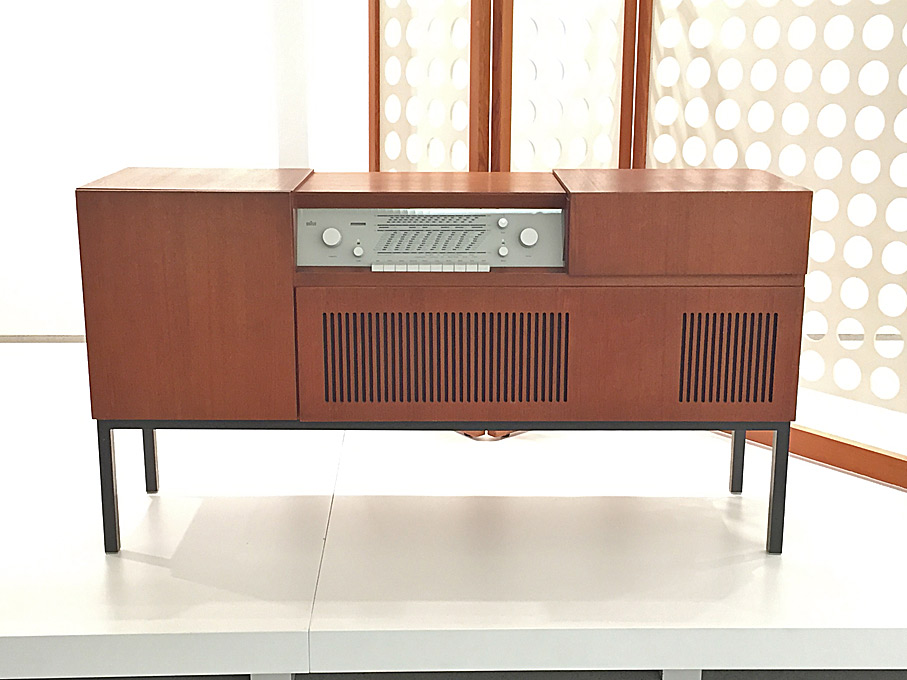 This was definitely Rams ...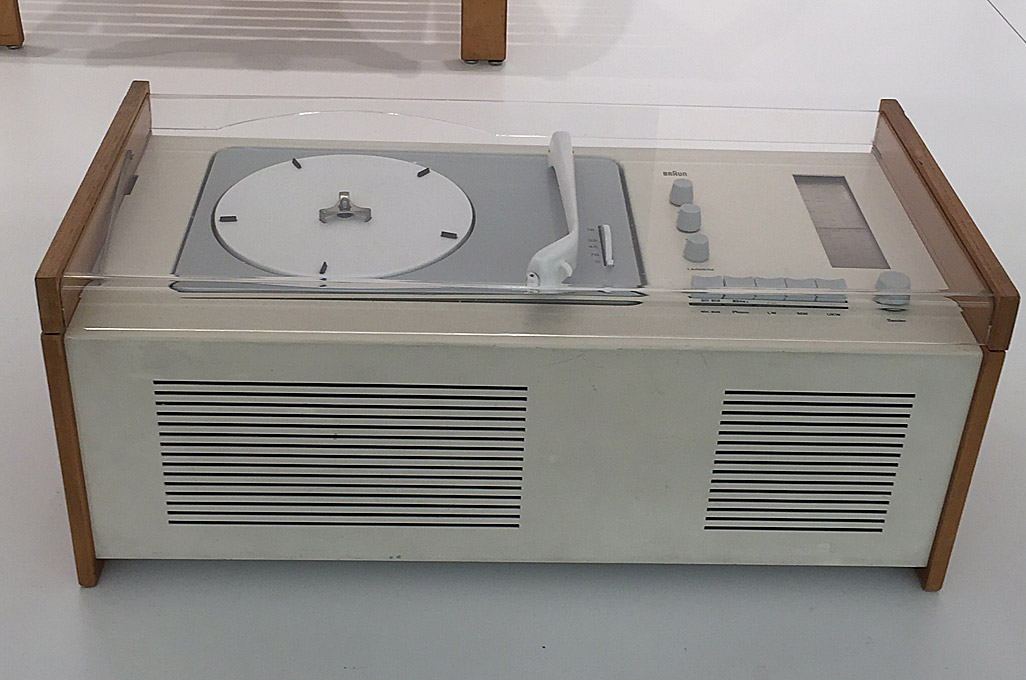 ... as were these (the speaker was designed in 1958!) ...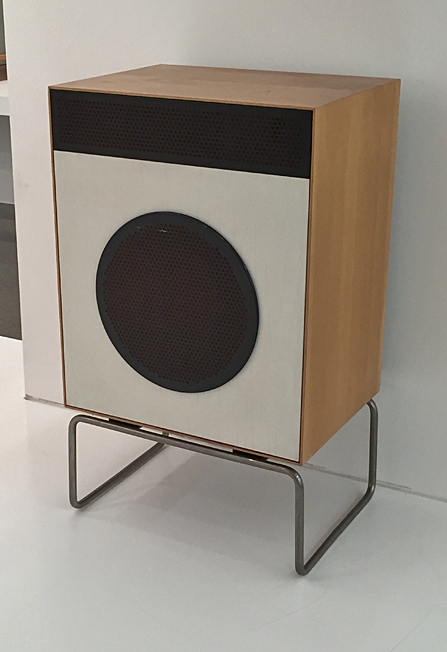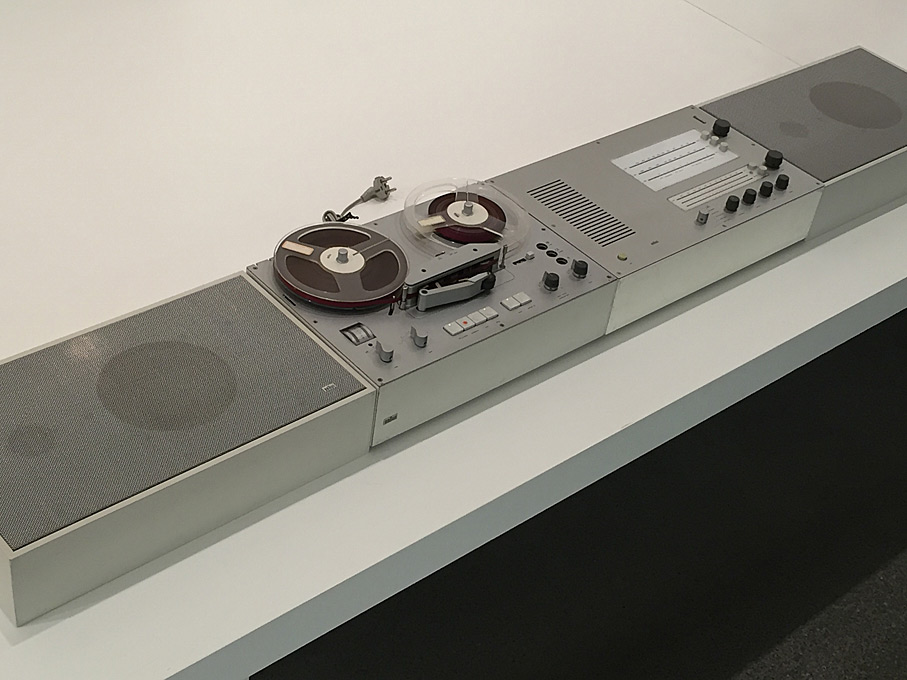 There was a link between these electrical items and the next room, lighting.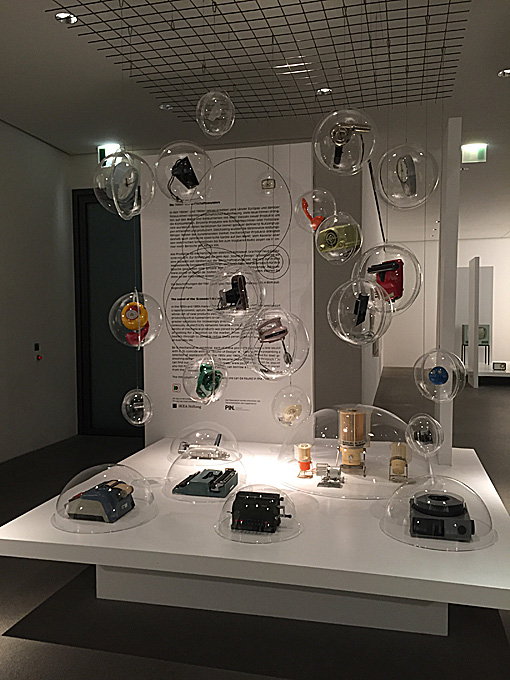 The Sound of the Economic Miracle: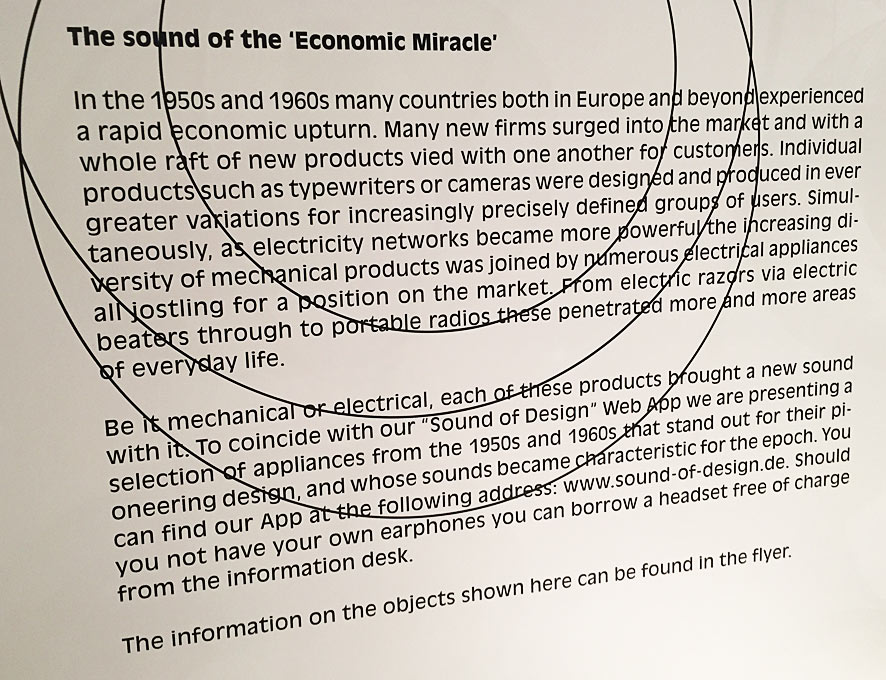 There were a lot of lights, all modern and none from the Bauhaus era. I shall include a few of these here, simply because they are interesting ... and may become a part of our lives one day.
This light ...
... is not a real light but a hologram ...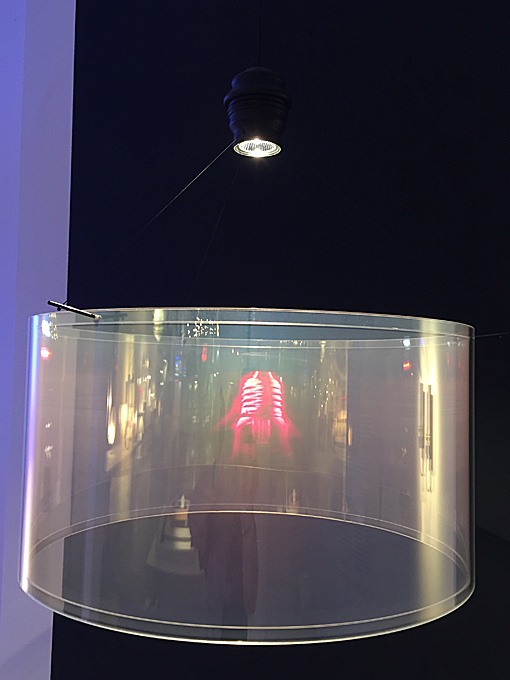 Lighting inside a glass bench (I thought it was fun) ...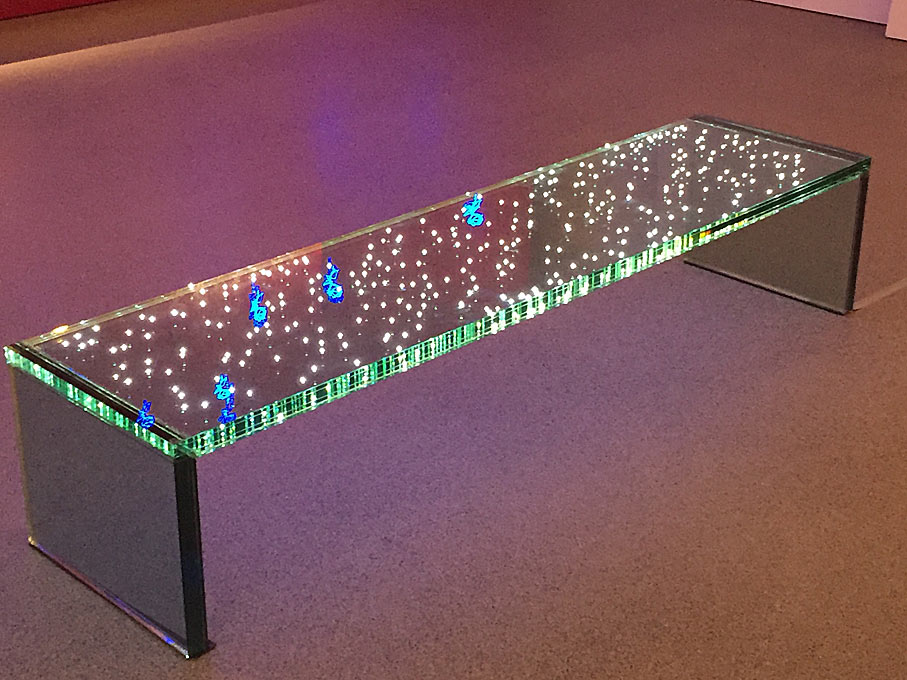 And wall paper ...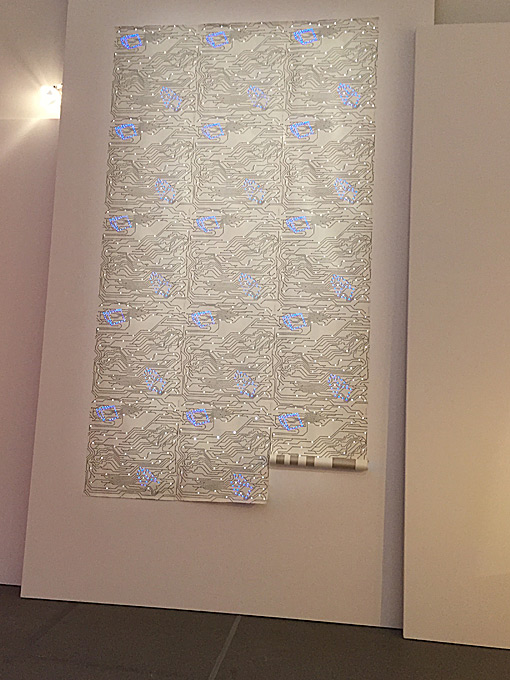 ... that can create many patterns ...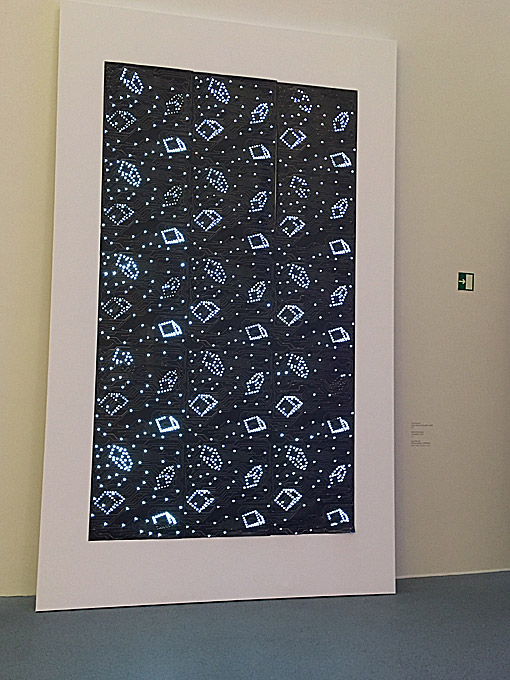 Here is an exhibit that just shows that art is in the eye of the beholder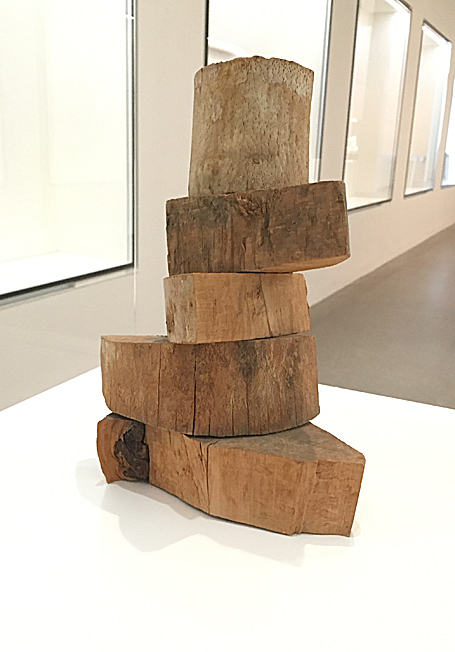 Lynndy loved this swinging silver orb ..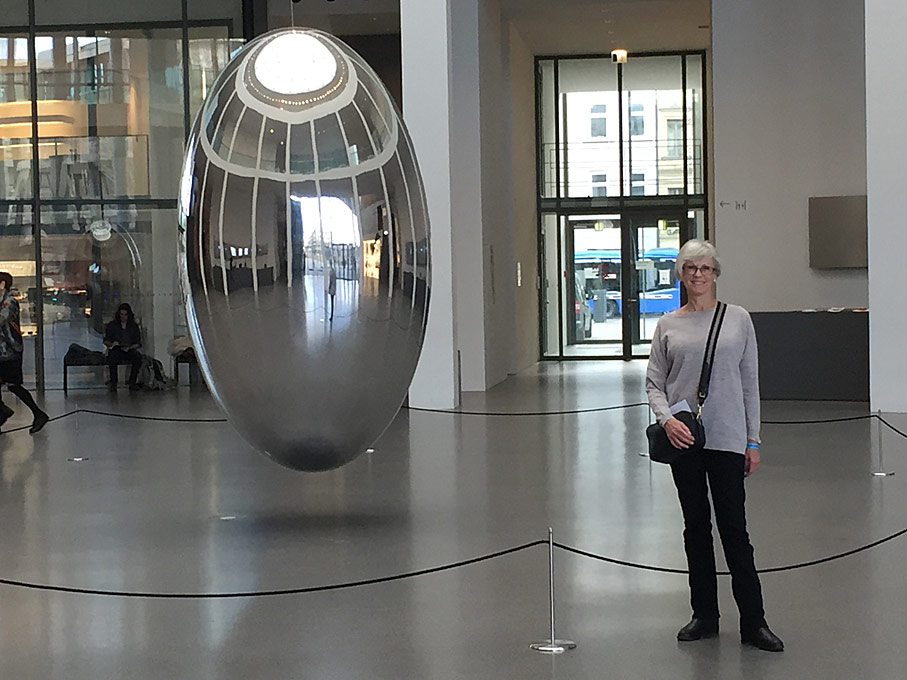 And lastly ... just to demonstrate that I completely lost it at the Pinakothek, I just had to take a photo of the men's toilet!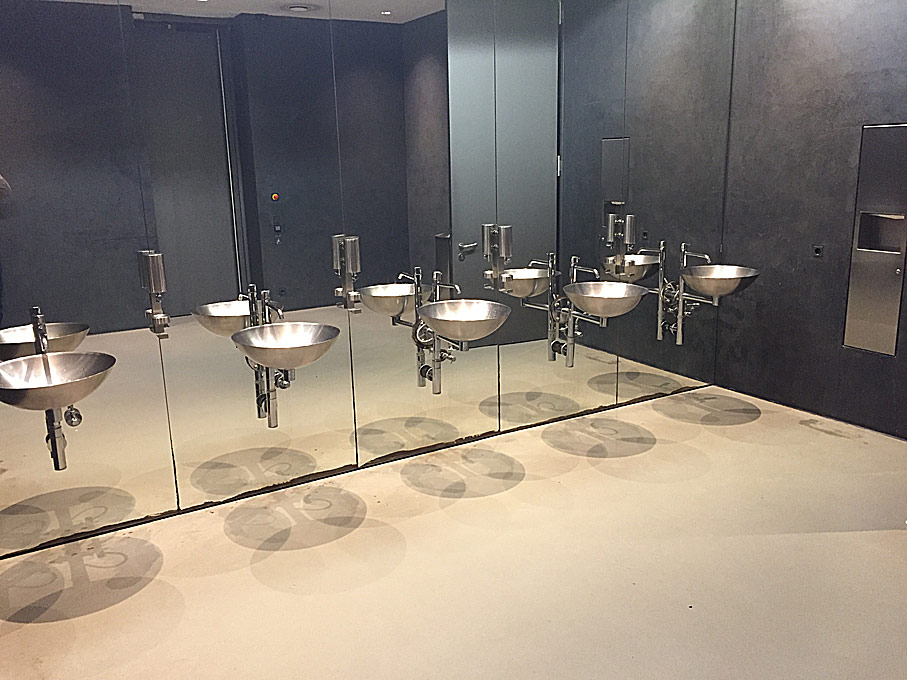 Thanks for coming along for the ride. I hope some of the images inspire your next build.
Regards from Perth
Derek