Messages Archive
Subject:
Pinakothek der Moderne - Part 1
Derek Cohen (in Perth, Australia)
The Pinakothek der Moderne is one of the world's largest museums for modern and contemporary art, and situated in central Munich's Kunstareal.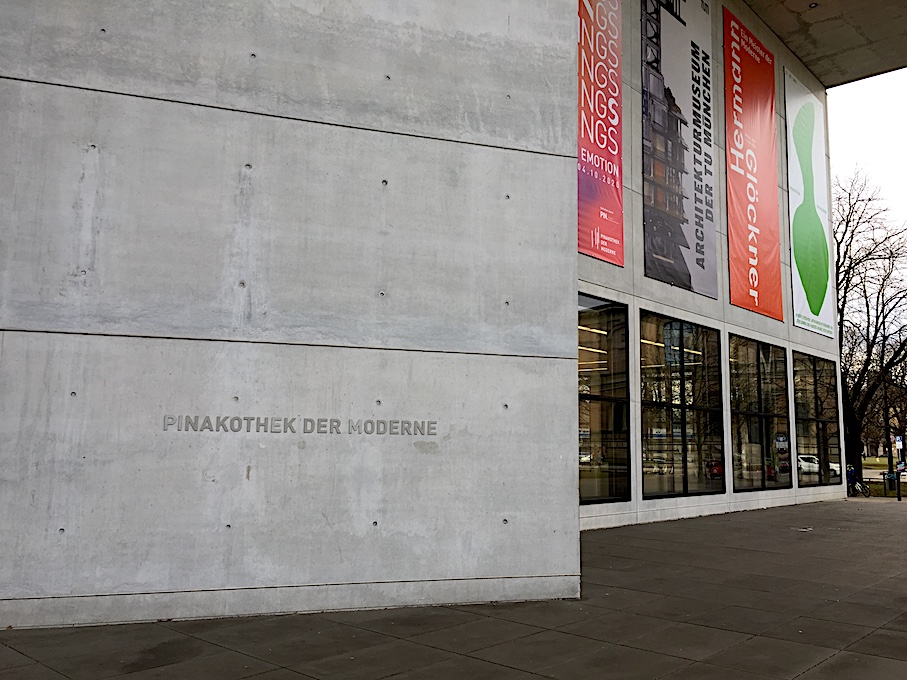 My wife and I have been fortunate to have spent the last 3+ weeks touring around Vienna, Munich, Berlin and Prague. We are back in Munich, and a few days ago visited the Pinakothek der Moderne. This is definitely one of my favourite places, and I'd like to share with you, over a few separate episodes, some of the highlights.
One of the factors that draws me so to woodwork is that it is living art .. art that is used, whether as furniture, tools or simply as something to display and admire. But it is not just wood that I attracts me so, but all things of design ... cars, glassware, paintings, pens, watches, jewellery, architecture, bottles ...... If I had another life it may have been spent in industrial design .. but if that had happened, perhaps I would have dreamed of being a psychologist ..
From the entrance ...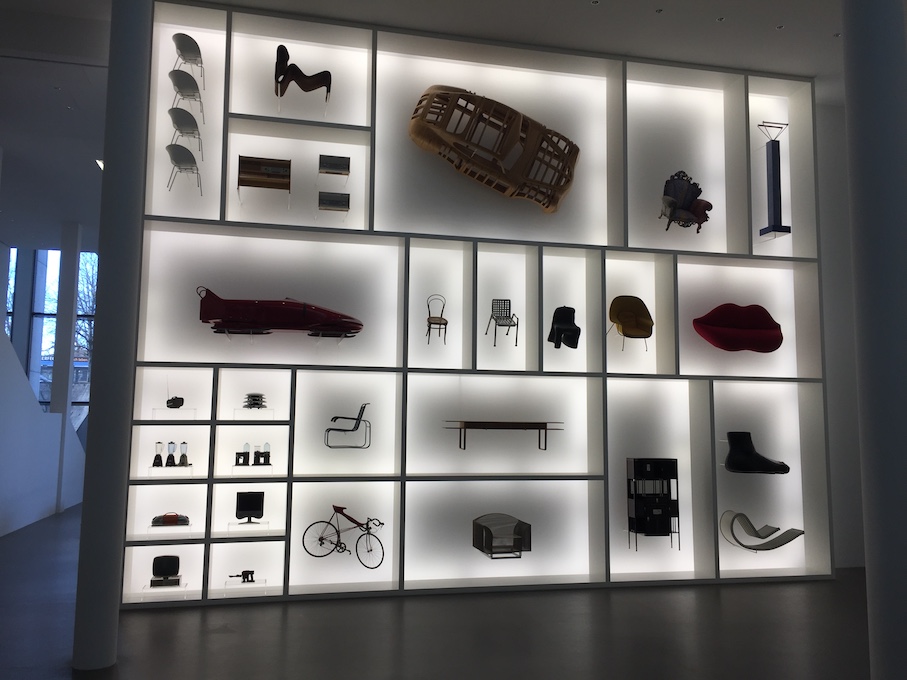 Entering the main exhibition hall one is presented with a wall of iconic furniture, electrical appliances and other landmark items. I shall come back to some of these in due course, but the one that grabbed my attention was the Porsche 356 ...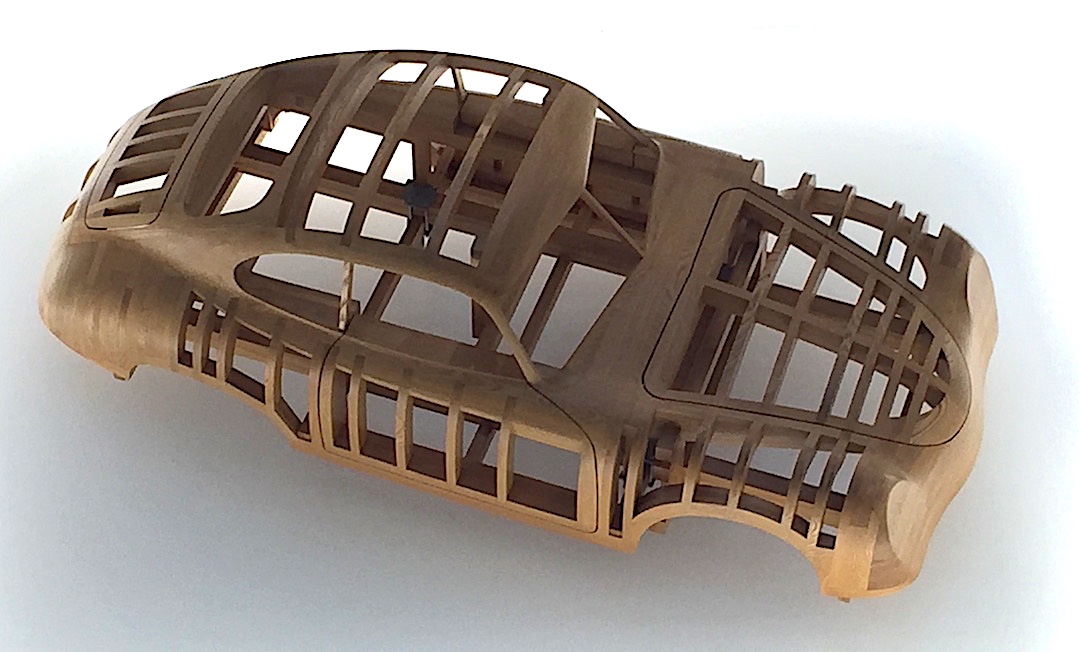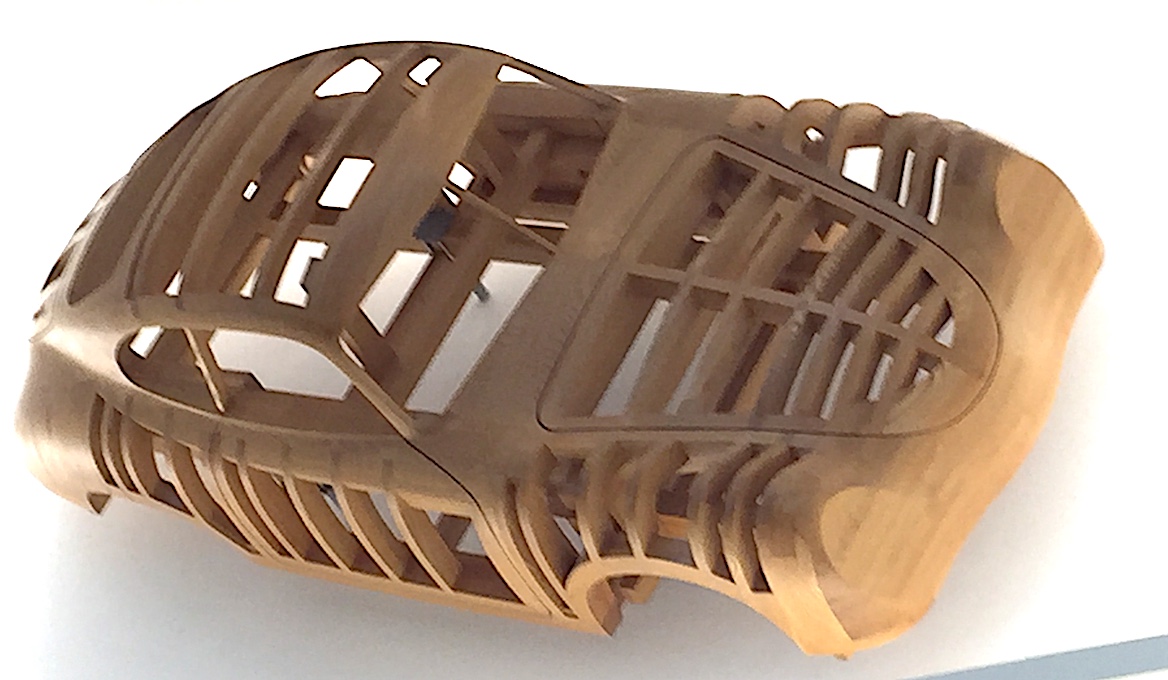 I know a fair amount about this car, having restored one (a 1957 356A) many years ago. They were hand made, the first in 1949. This one looks to be a pre-A, which would have been built in 1950. The woodworker in me jumps out and looks at the framework here . I am not sure whether this was actually used to form the steel skins (before they were formed by stamping), or whether it was a form for visualising the first designs for production. I suspect the latter.
We move into the first room and I see this Tatra. I have read about them but never seen one in the flesh.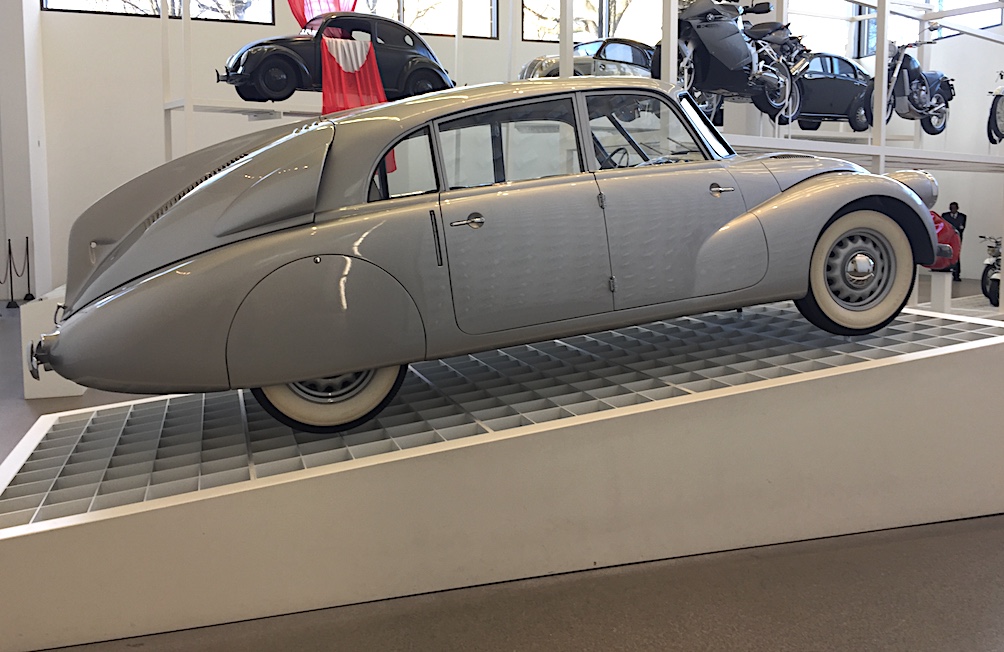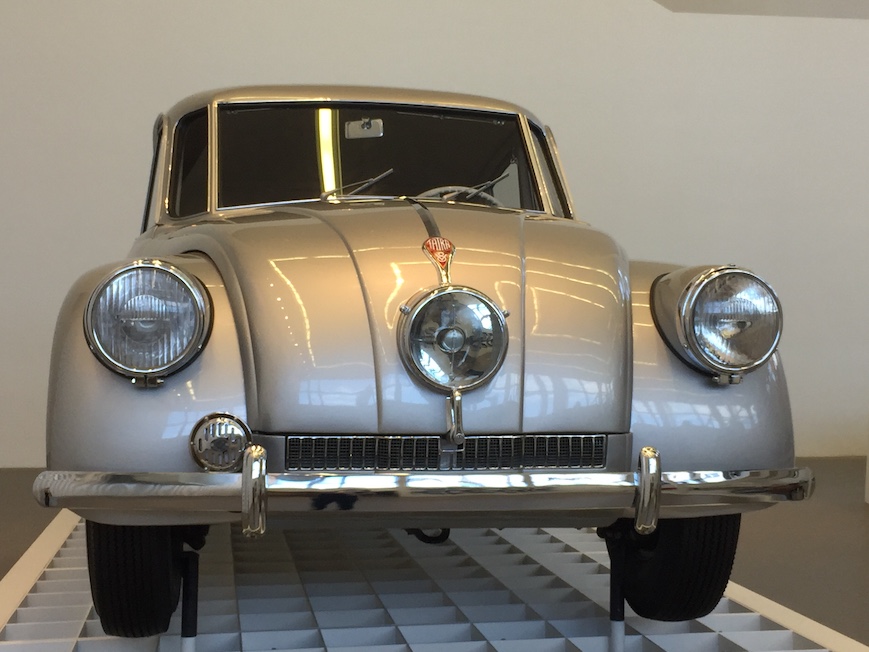 This looks like a 1950 model. These were V-8 rear-engined cars designed and built in Czechoslovakia. In the flesh it is amazing.
Beyond this is a Porsche 911 (mid-70s?) ..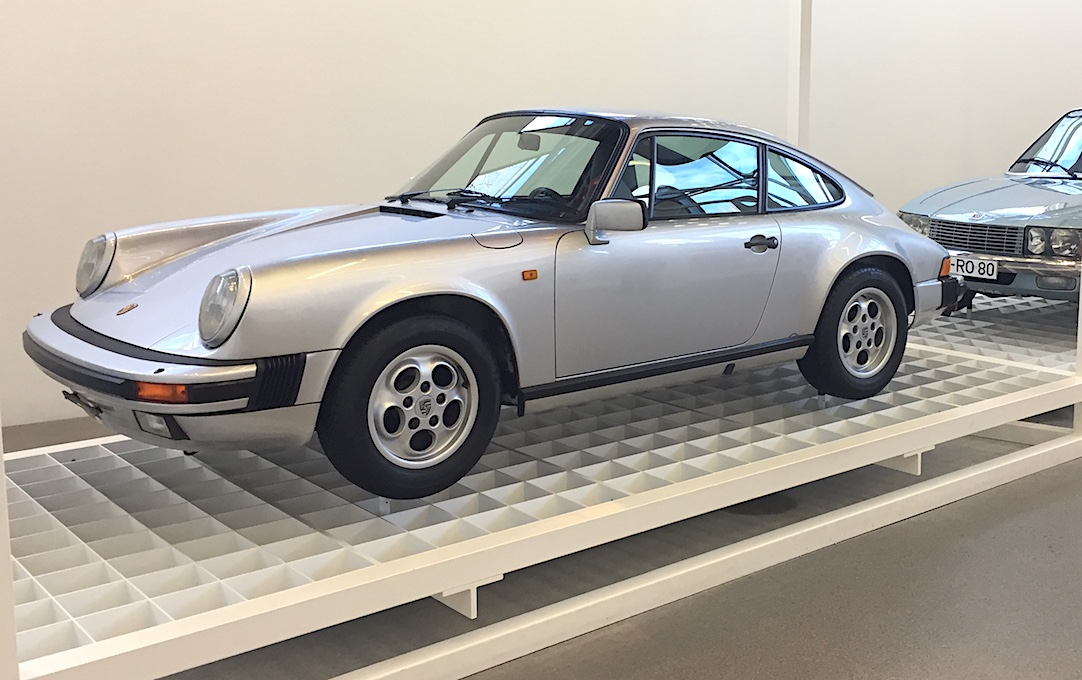 ... and one of the most under-rated, and beautiful car I can recall, a NSU Wankel (1979?) ...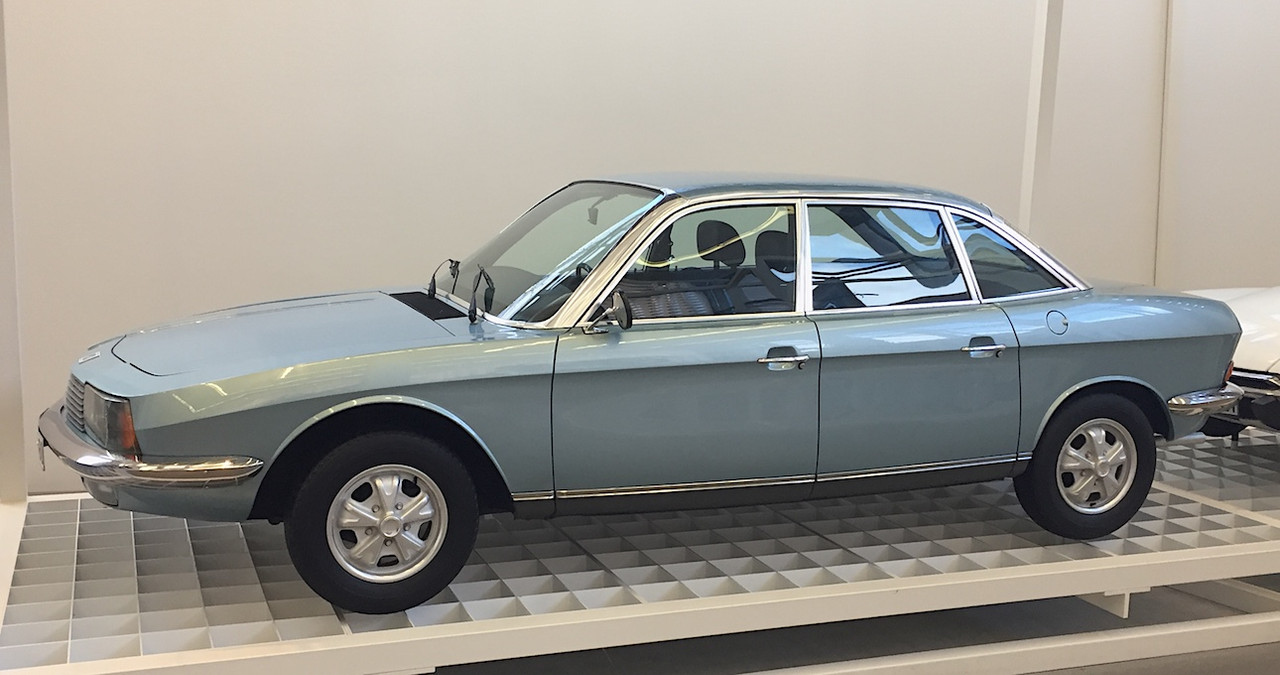 The NSU was so far ahead of its time - Wankle engine ... which was likely their undoing.
BMW motorbikes ...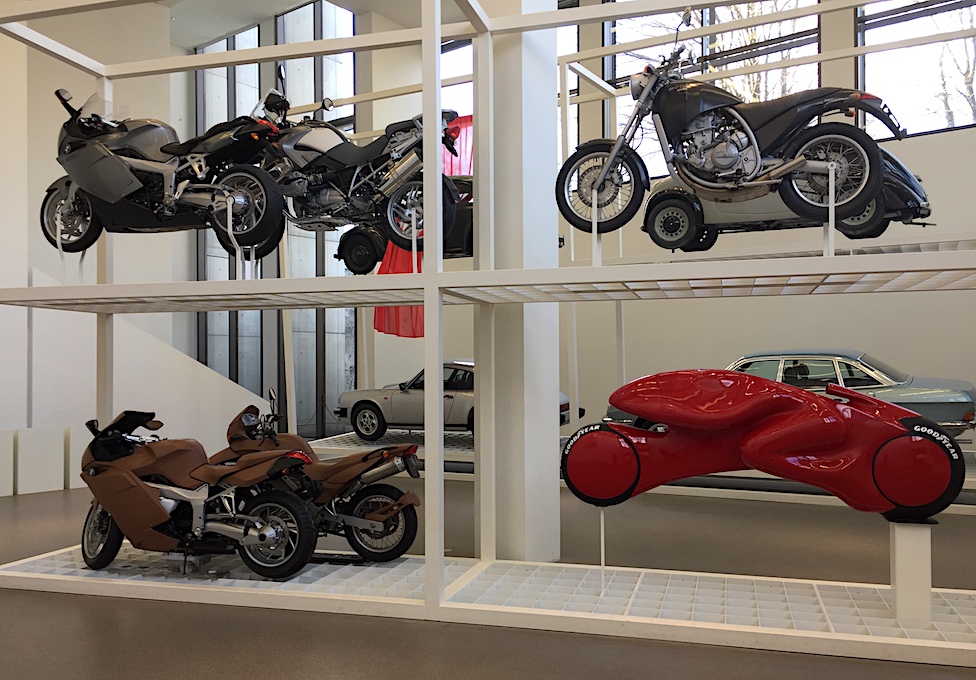 ... made of clay. Yes, these were the models for the prototypes ...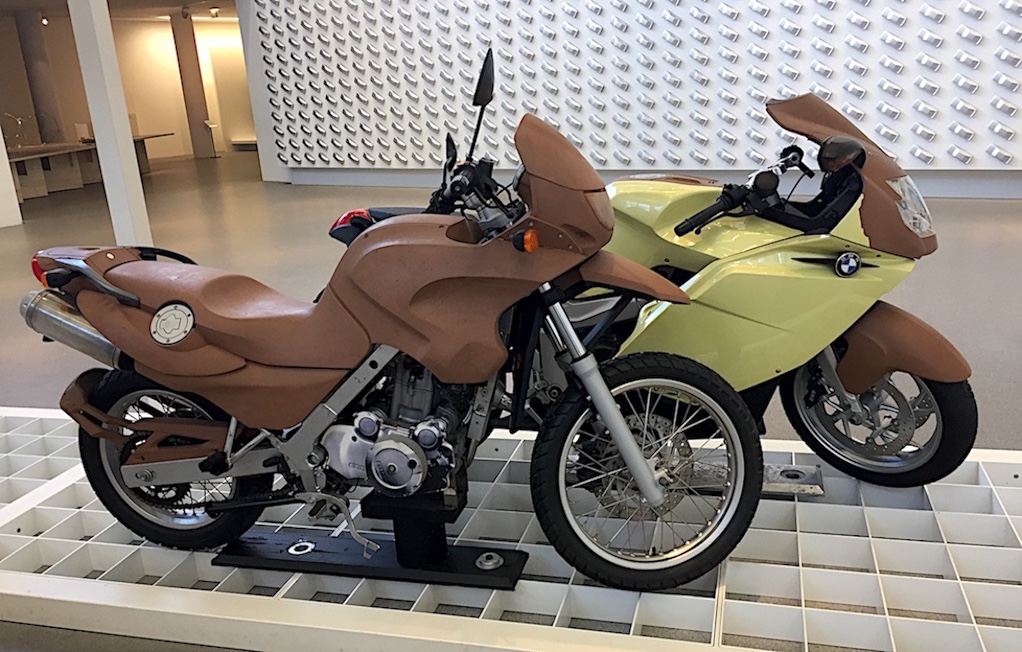 Lastly, look up at the model on the wall (anyone recognise the car?) ...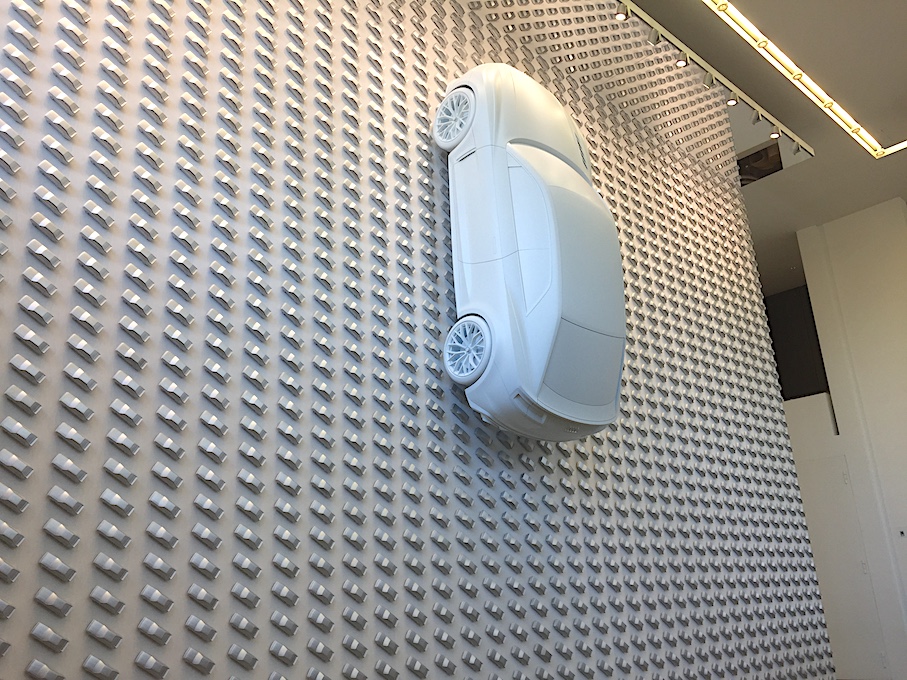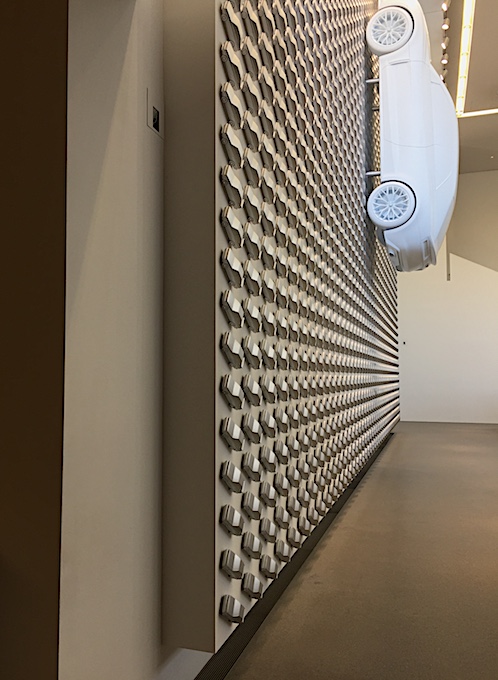 Get closer to the wall, and it is made up of miniature cars ...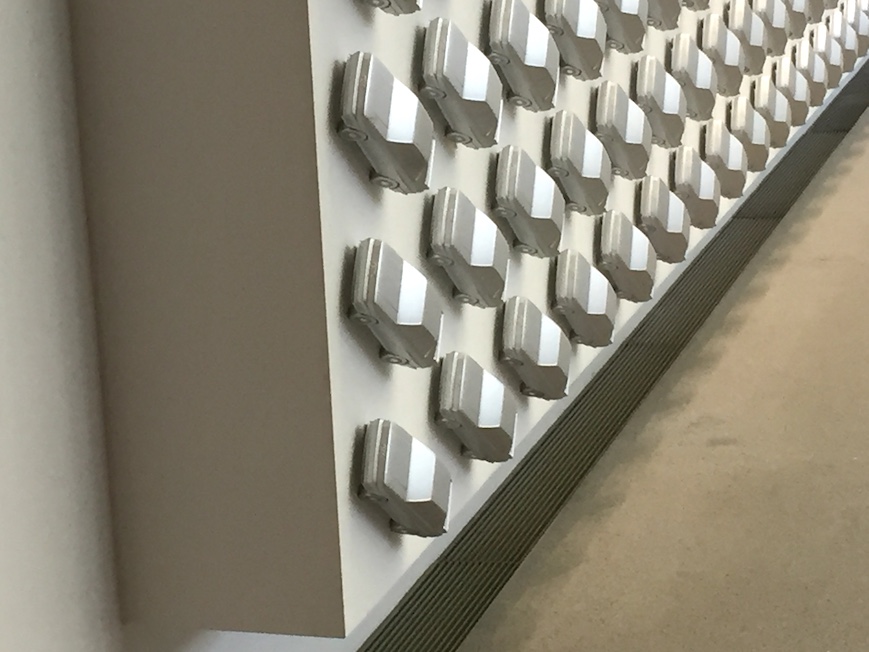 More next time.
Regards from Munich
Derek
Messages In This Thread
Pinakothek der Moderne - Part 1