Messages Archive
Subject:
Interesting rope bed joinery - PICS
Joe in a Cleveland suburb
The bed pictured here was my parents. They used as long as long as I can remember.
I'm in the processes of fixing it up and trying to do the least amount of damage to it.
It will be set up in a spare room and rarely used.
The headboard is pretty solid with fairly tight joints. I don't plan on trying to take it apart as I likely would break something.
The footboard literally fell apart. I didn't have to bang anything for it to come apart.
Take a look at the way the bottom rail on the footboard (and I presume headboard) attaches to the posts. It's threaded.
I've never seen this. Was this common? How would this have been assembled I wounder if it's threaded?
The threaded bits just fall out of the threaded socket. I know it's been like that for years. No idea how they slept in it.
Question for you all, without pouring a bunch of epoxy into the socket and sticking all back together, any suggestions on how I could assemble this back together AND make it repairable in the future?
Another question, anybody have a clue or guess on the age of this bed?
Thanks!
Headboard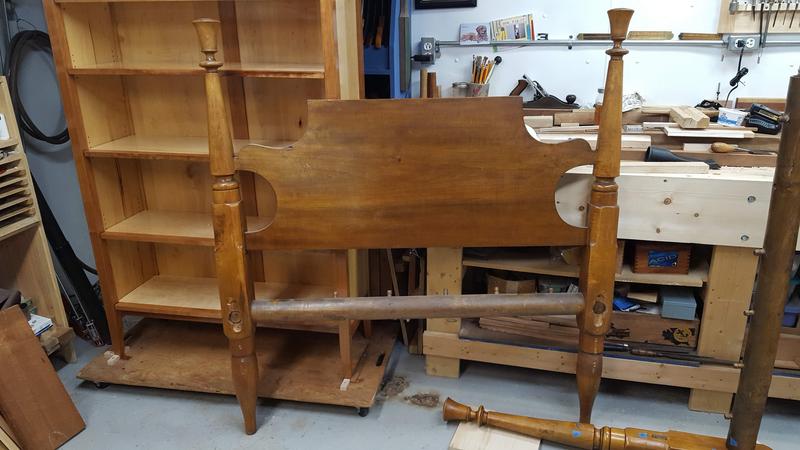 Treaded rail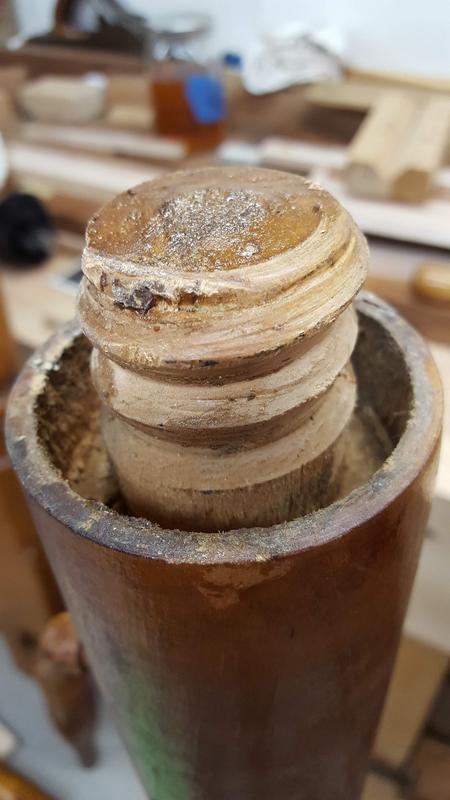 Threaded socket in post 1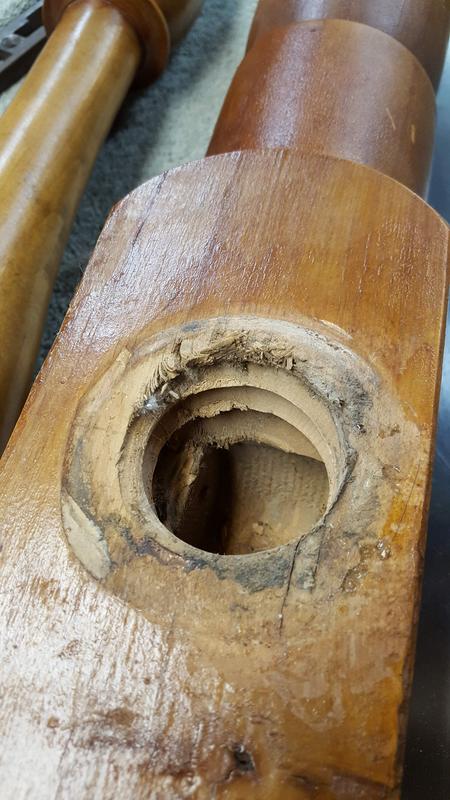 Threaded socket in post 2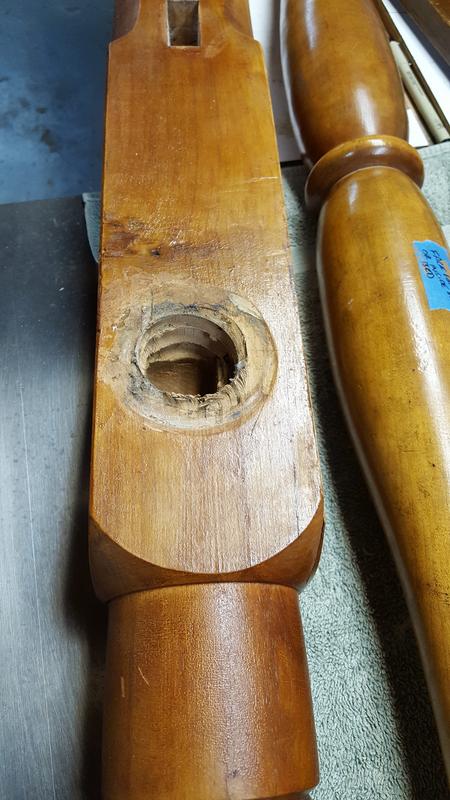 Rope peg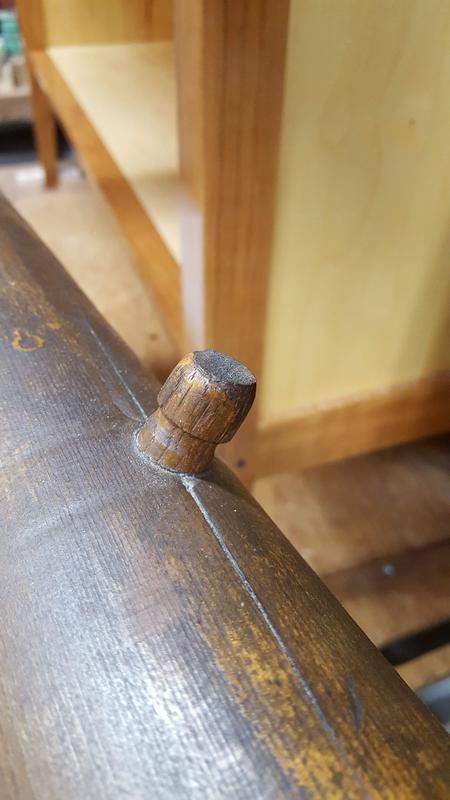 Added hardware sometime in its life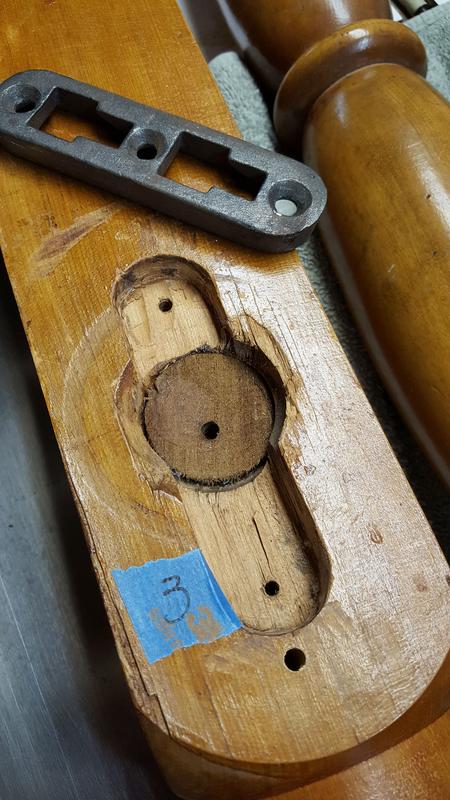 Socket and hardware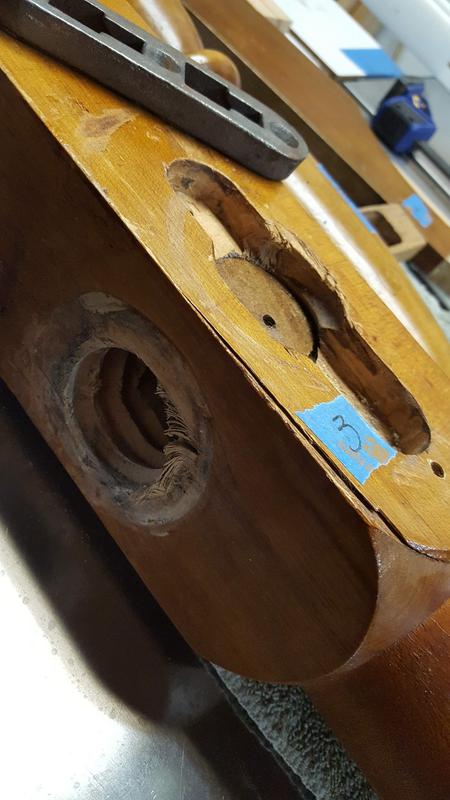 Messages In This Thread