Messages Archive
Subject:
Last steps on making a music stand
Alan Young
Here are the final steps to fabrication of this music stand. (Last post was December 16)
Finalizing work on the frame of the desk . Here I am inserting the brass rods through the underside.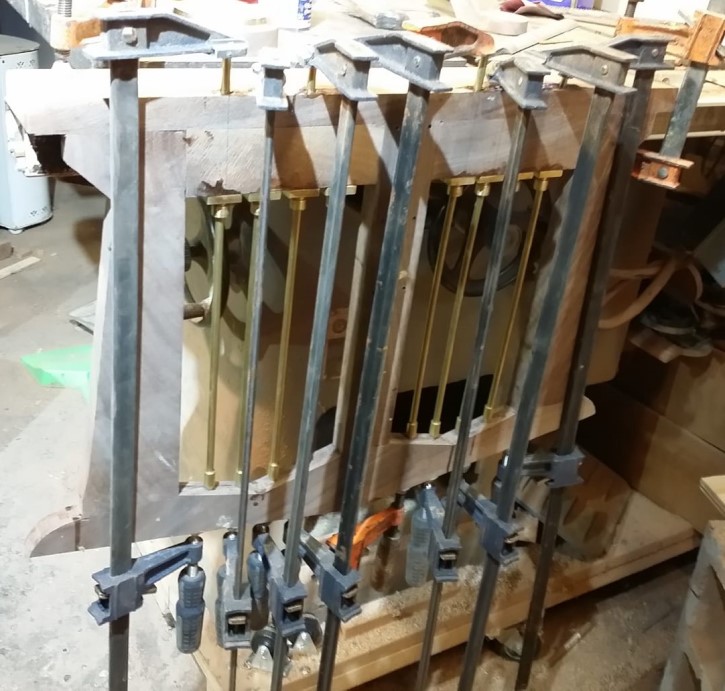 The brass rods come through the underside and the brass bushings .The brass bushings are threaded into small brass plates that I epoxied to the walnut desk wall piece .



The rods are coupled to pointed brass tips that are pressed into the underside of the top section of the walnut desk.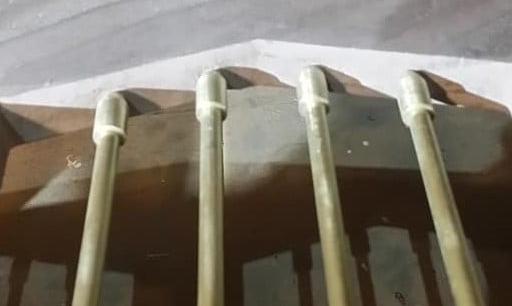 Then-lots of filing and sanding....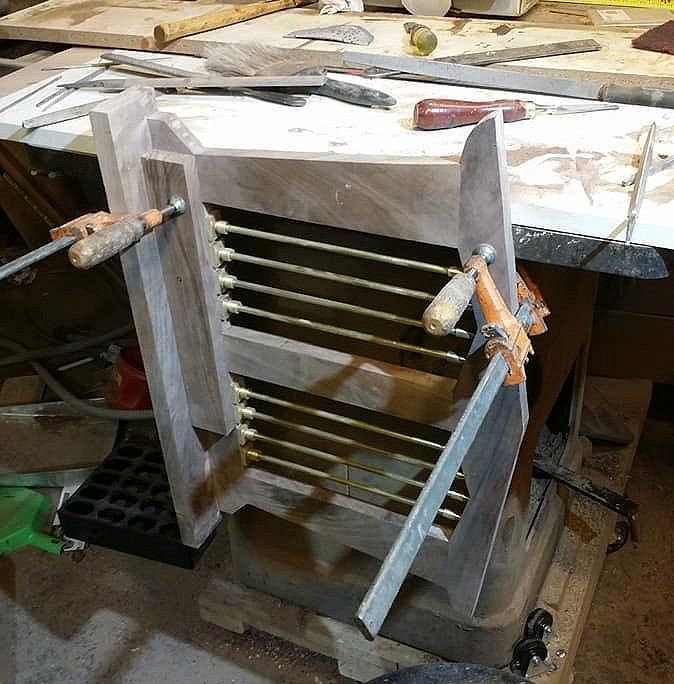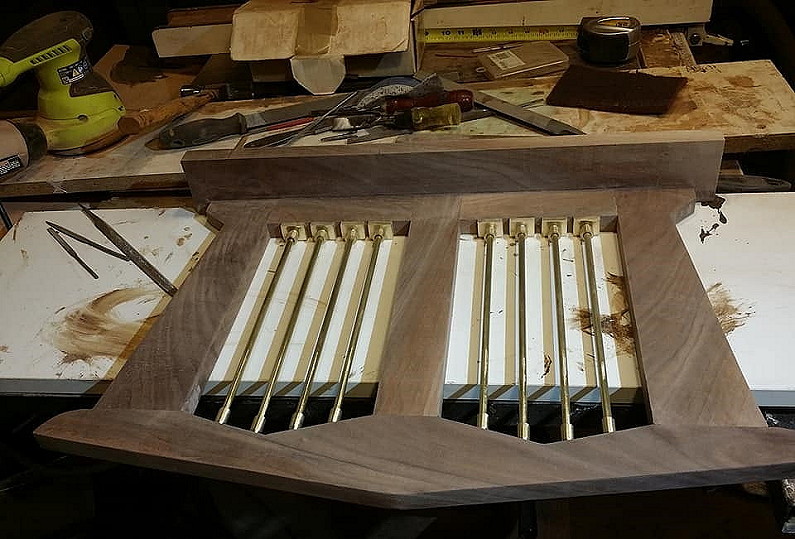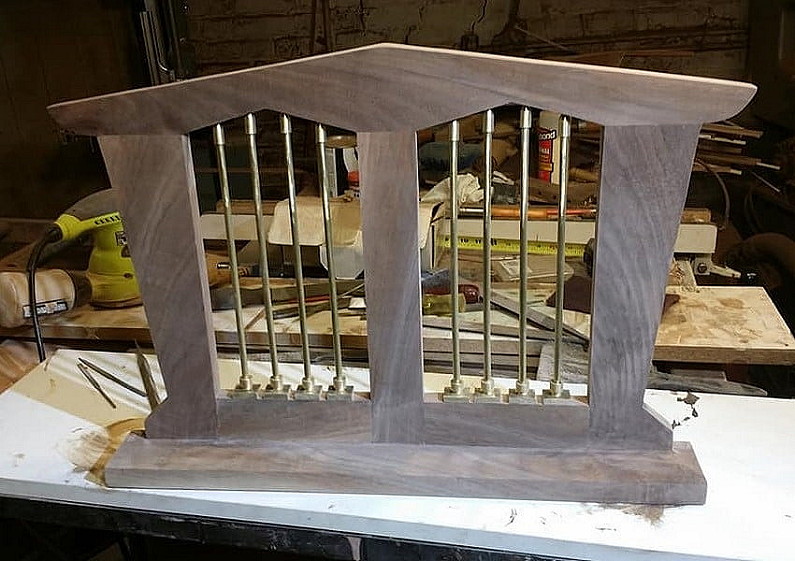 Ready for the finish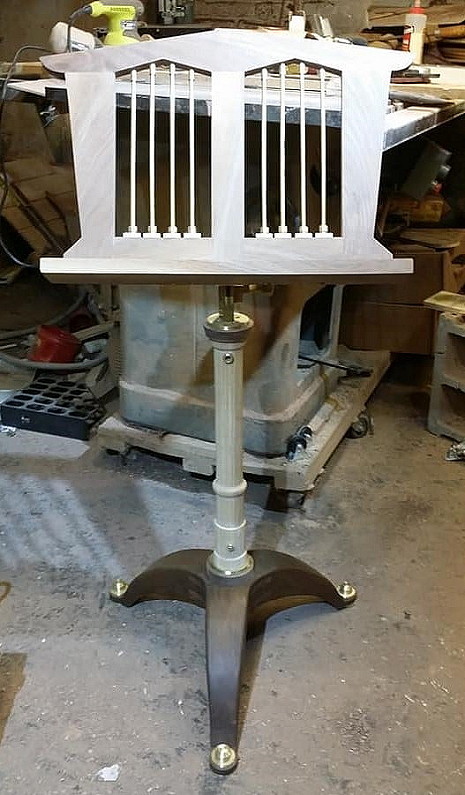 Later today I'll post pics of the finish stand