Messages Archive
Subject:
Metal Working process for a Music Stand Part
Alan Young
Note! This is a picture heavy Post!
Here is the process I use in making one of the brass pieces for my music stand designs.
This is the "Cap" for the Wooden Post.
The cap has four countersunk mounting holes and a center hole with hex shaped cut out for the brass hex post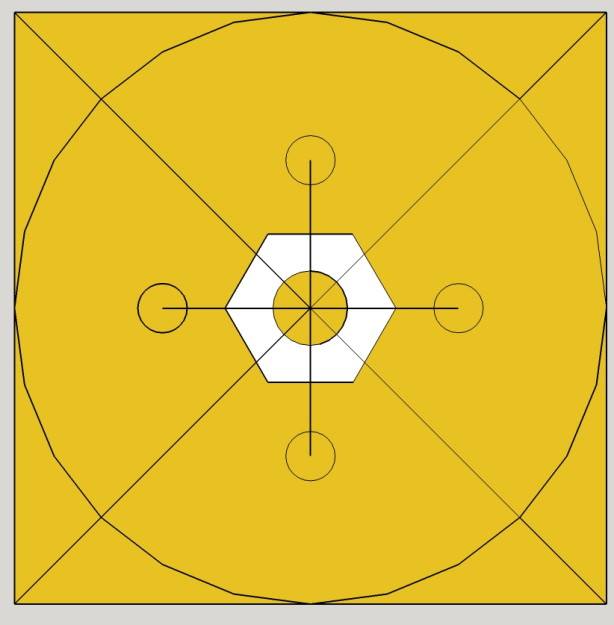 The 1/4" Brass plate is marked for center.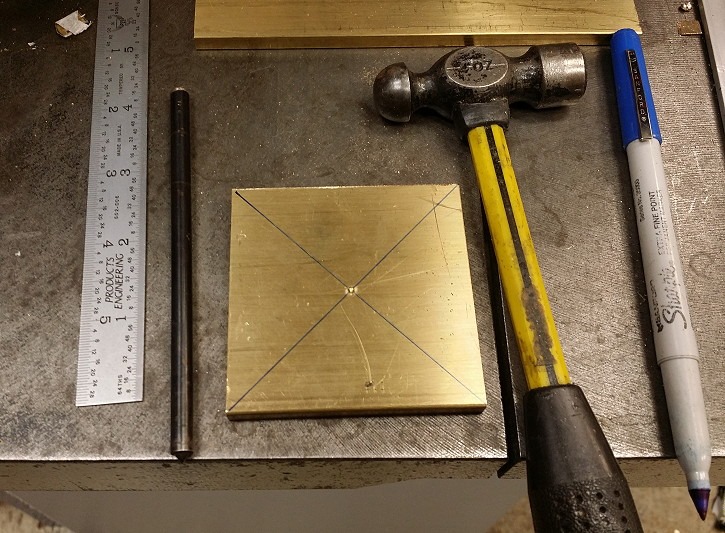 The center hole and the four mounting screw holes are drilled.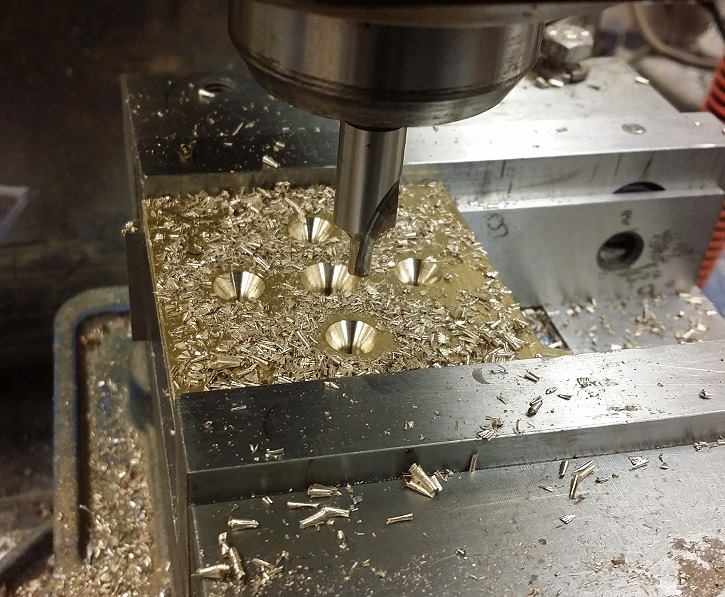 Next I make a "Hex Marking Template" using a 3/4" aluminum hex stock. The stock is tapped for a 3/8-16 thread.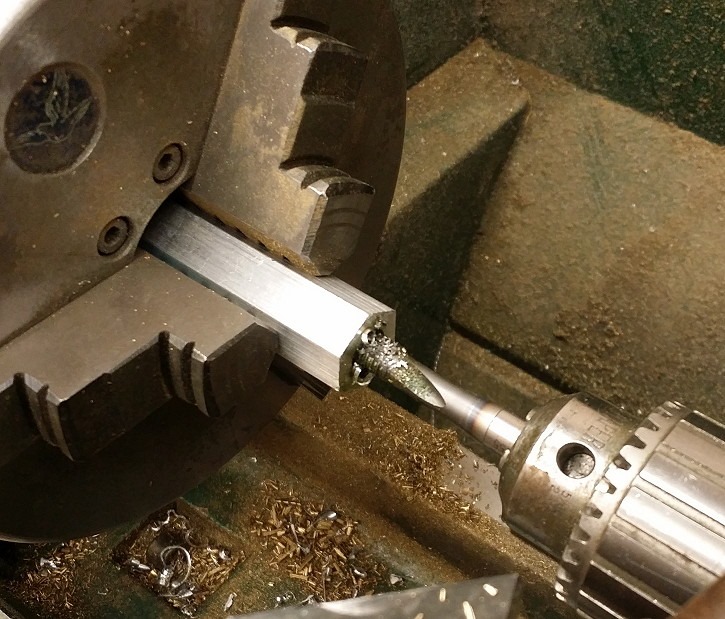 The aluminum hex stock will be mounted to the brass with this 3/8-16 screw.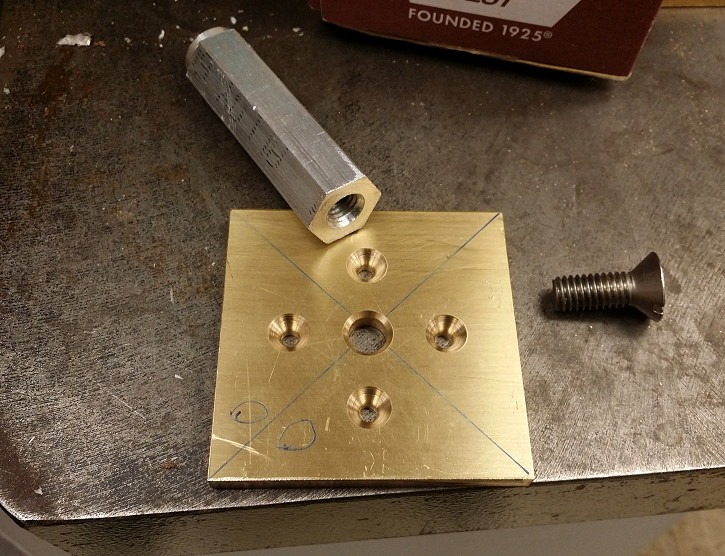 I marked the profile of the hex stock onto the brass with a scribe and a sharpie.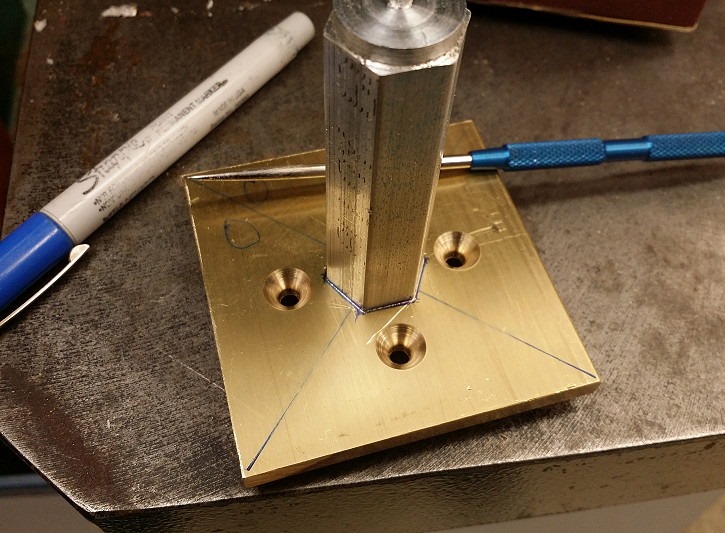 I put the work piece back in the mill and hog out the bulk of the center with a 47/64 drill. This leaves the markings of the hex profile. I file the hex profile by hand-but I didn't take pictures.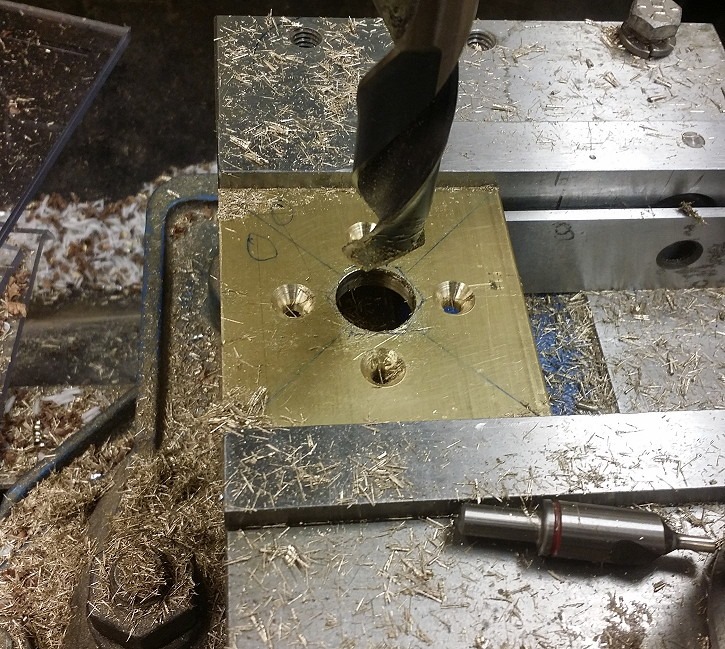 I return to the aluminum stock and part off a 3/16 thick section with a 3/8 inch hole.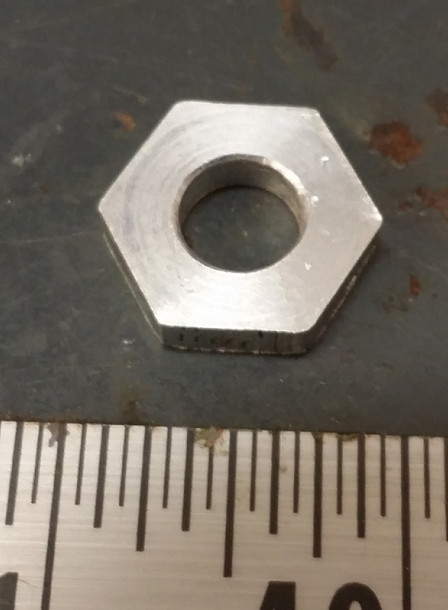 After filing the hex profile in the brass, I tap the aluminum hex into the brass. Now I can center it and turn the brass round on the lathe


The brass with the aluminum insert is mounted in a mandrel to turn round on the lathe.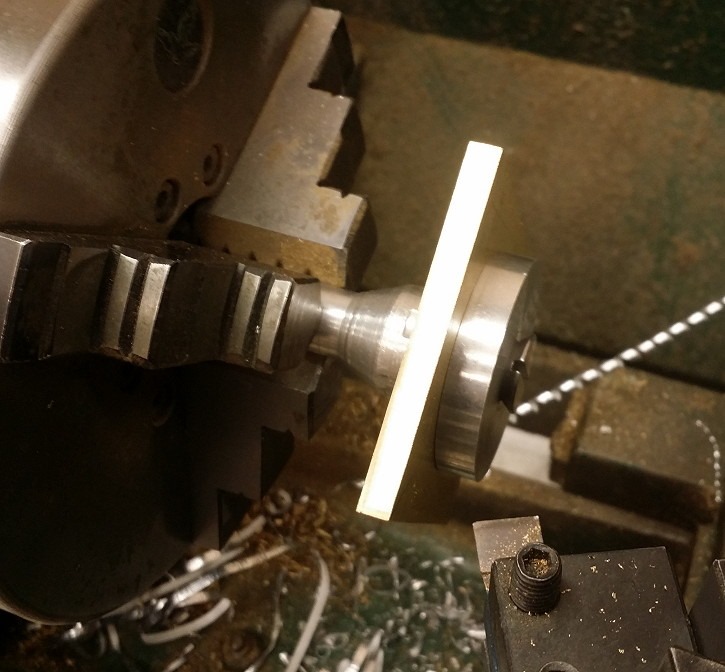 I cut the outside profile from each side till the corners are thin. I then break them off with a hammer and turn the rest of the piece till there are no witness marks.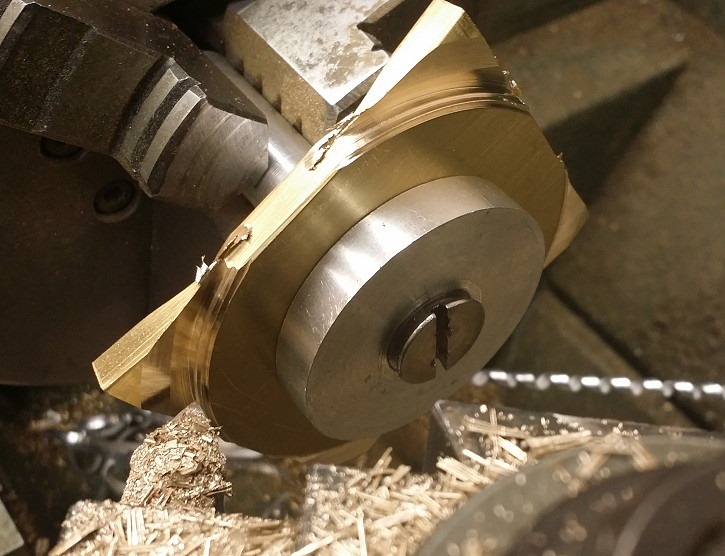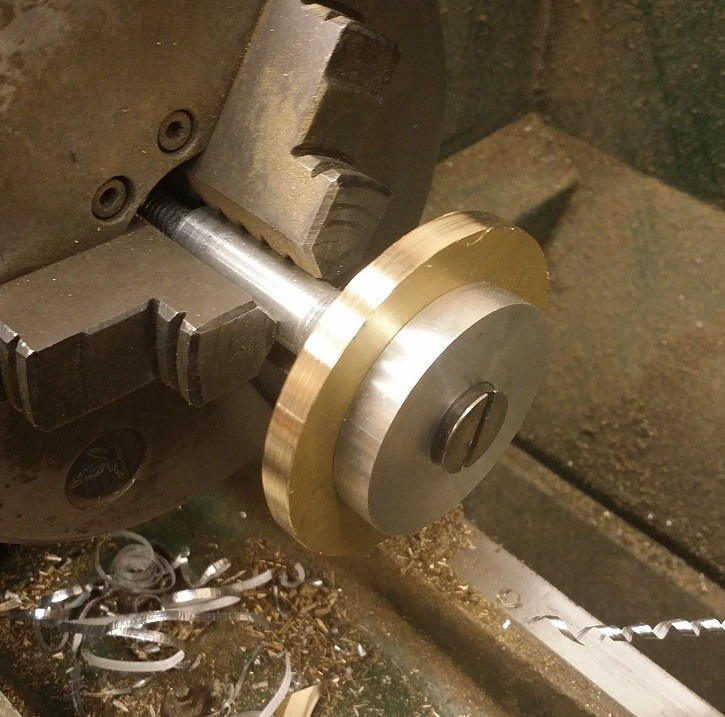 A test setting of the piece on the center pole.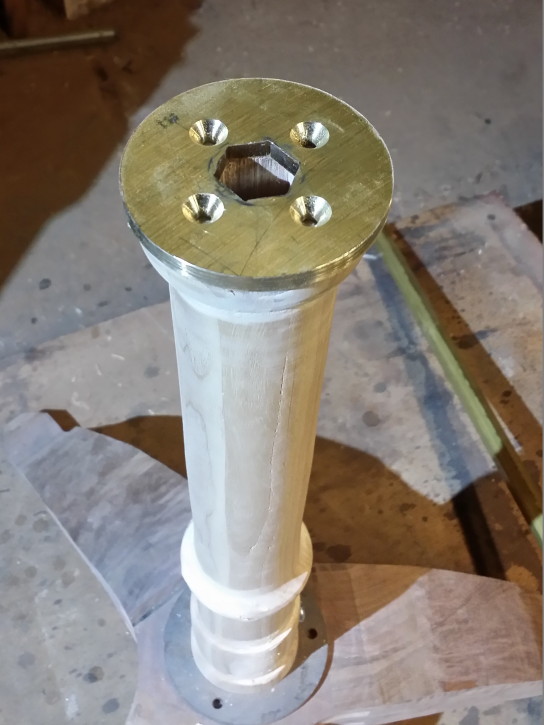 A bit of sanding still to go then its ready to be mounted to the pole.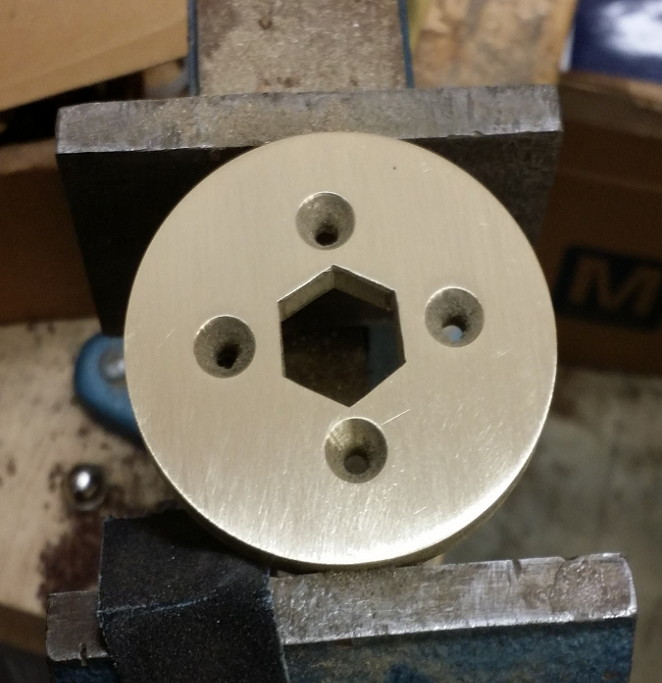 Messages In This Thread
Metal Working process for a Music Stand Part