Messages Archive
Subject:
OT - Date this wagon
Joe in a Cleveland suburb
Hi.
I was wondering if anybody might have some thoughts on the age of the wagon in the below pictures.
It has been sitting in the back of my garage since I've owned the house.
I knew the woman I bought the house from. I grew up across the street from it. The woman was kinda like my third grandmother. Her father had the house built in the 1920's. She was a retired Cleveland school teacher and never had children. No idea why she had a child's wagon.
The wagon is in really nice shape. Heavy too. There aren't any markings on it that I can see.
#1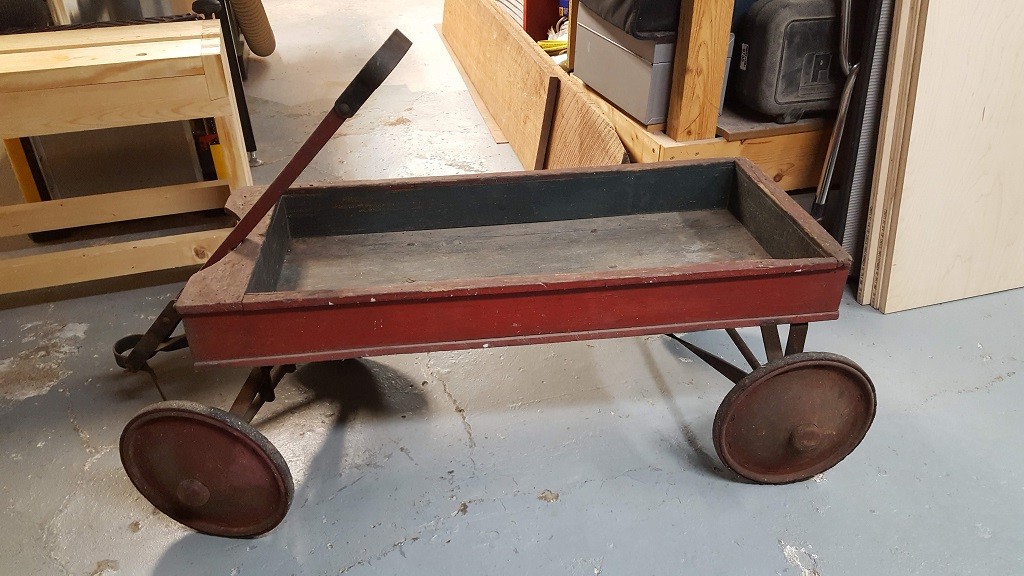 #2

#3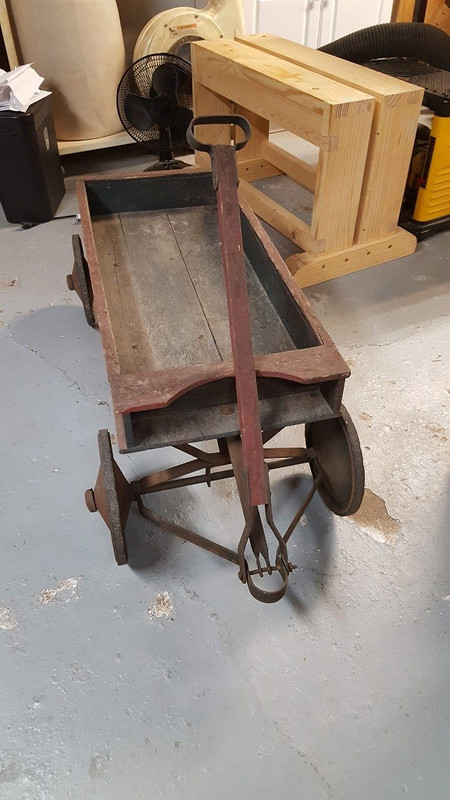 Thanks for any thoughts about it.
Messages In This Thread
OT - Date this wagon