Messages Archive
Subject:
Music Stand Glue up process
Alan Young
I am working on another music stand. This will be finished in actual wood tones not the Black Lacquer as in my previous versions.Walnut and Ash are the woods.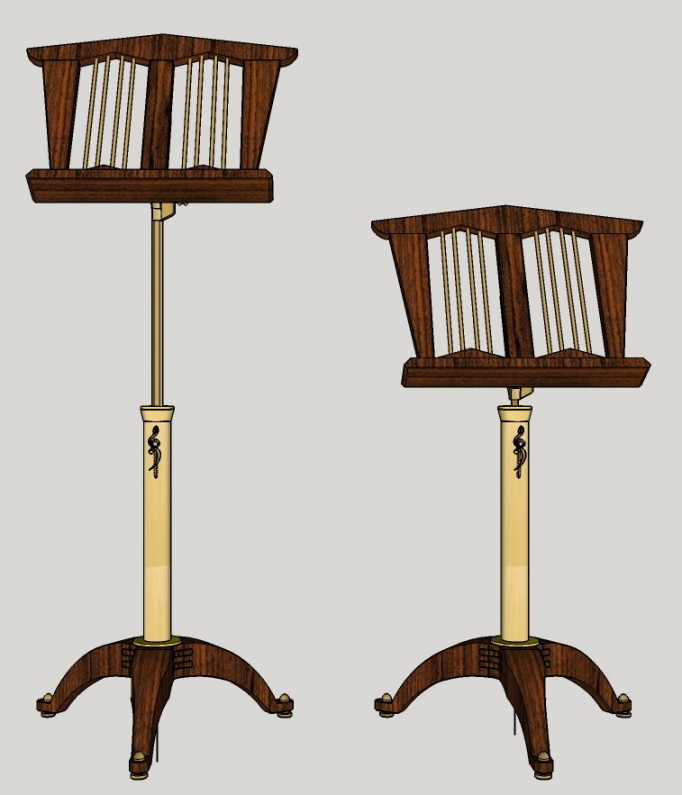 I didn't start picture taking till the glue-up of the tripod base. The base is comprised of the three legs/feet, the center triangle and the solid wood loose tenons.
I use T88 two part epoxy mixed with black dye.
Clamping these odd shaped pieces together is best done one leg/foot to the triangle section at a time...
Getting odd shaped pieces to close together accurately means coming up with odd clamping techniques.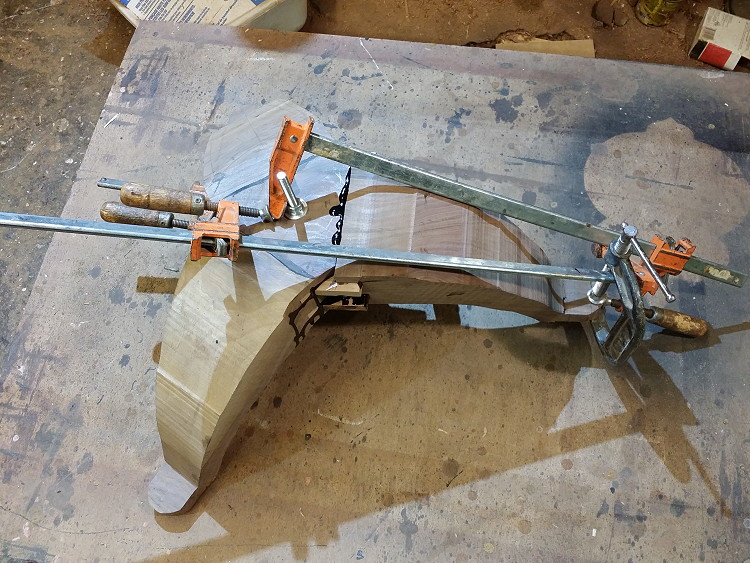 Here I use a C clamp on the foot. I have placed the C clamp just past the foot edge. This keeps the accompanying F clamp from slipping off as I tighten it.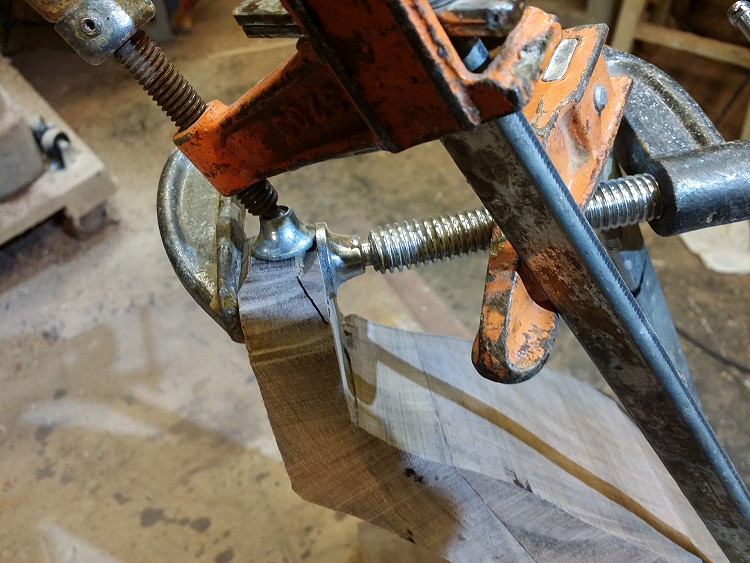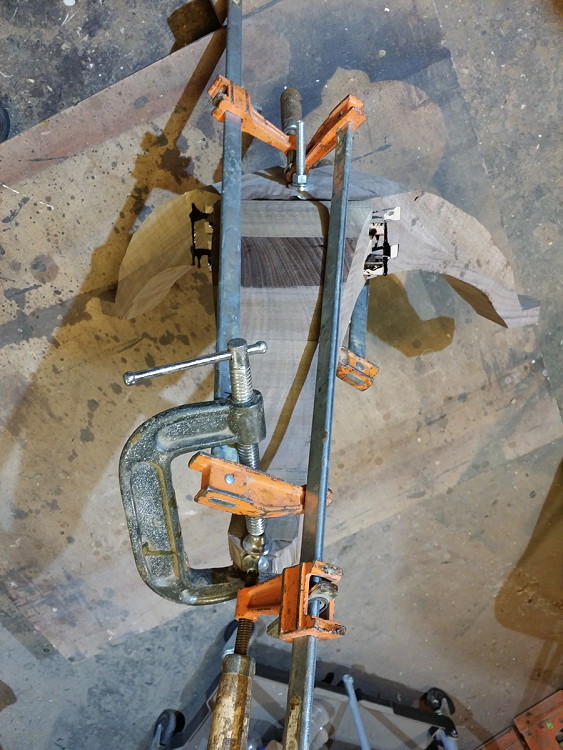 On the underside I screwed a plywood cleat to the leg which gives a surface to clamp.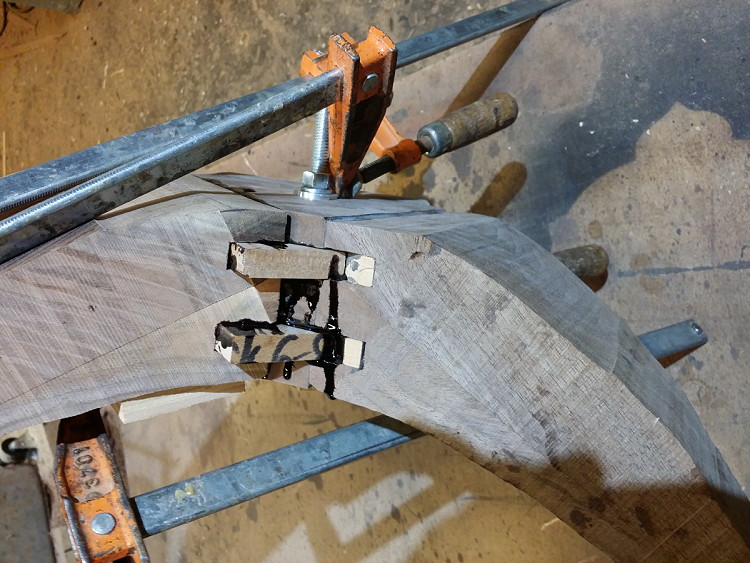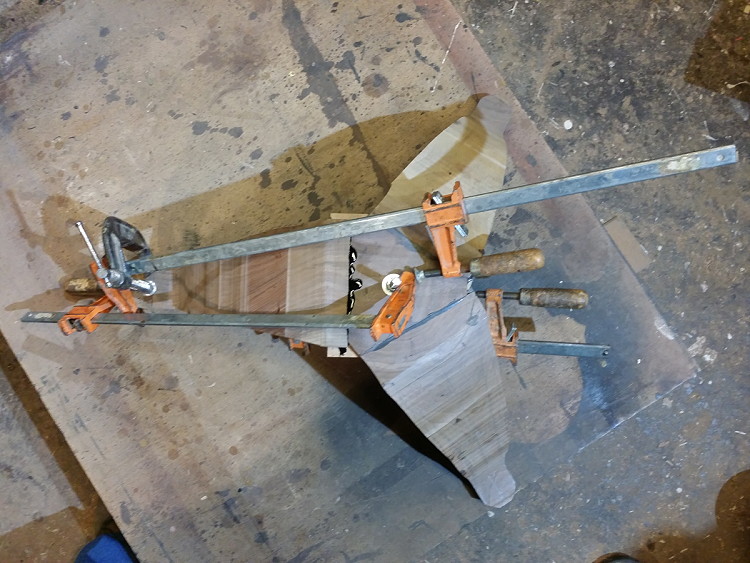 The"desk" is fabricated and temporarily mounted to the Brass Adjustment Mechanism.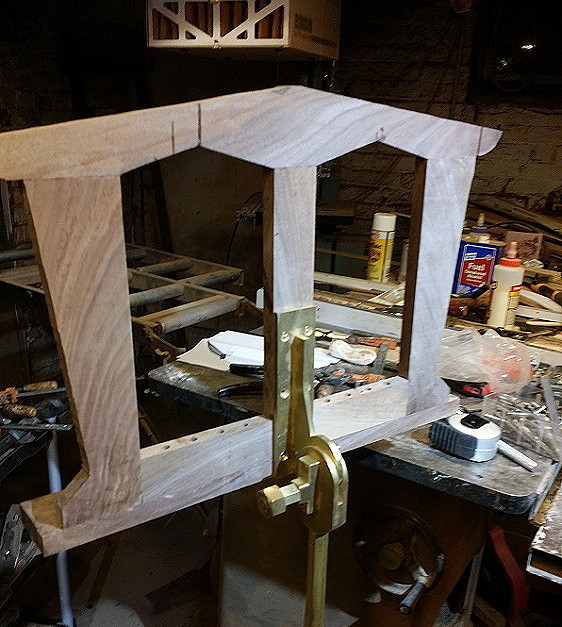 The column for the brass extension pole is first formed as a square with an opening down the center to accept the pole.
The column will be temporarily capped and turned on the lathe to a round profile.
The Tripod base will be sculpted to a final refined form.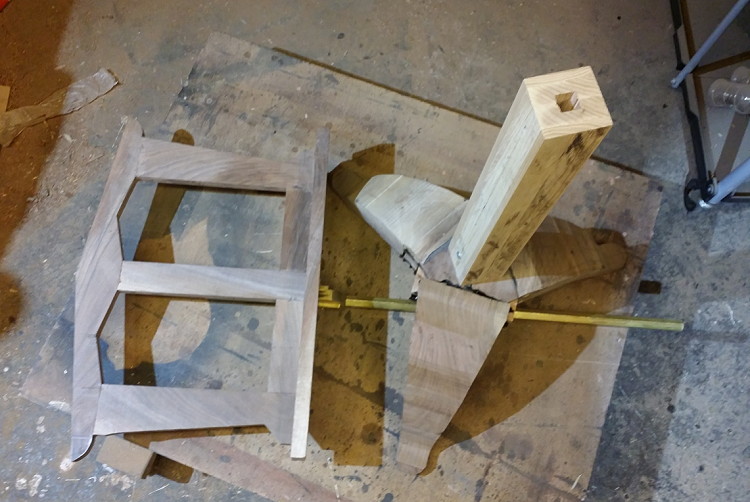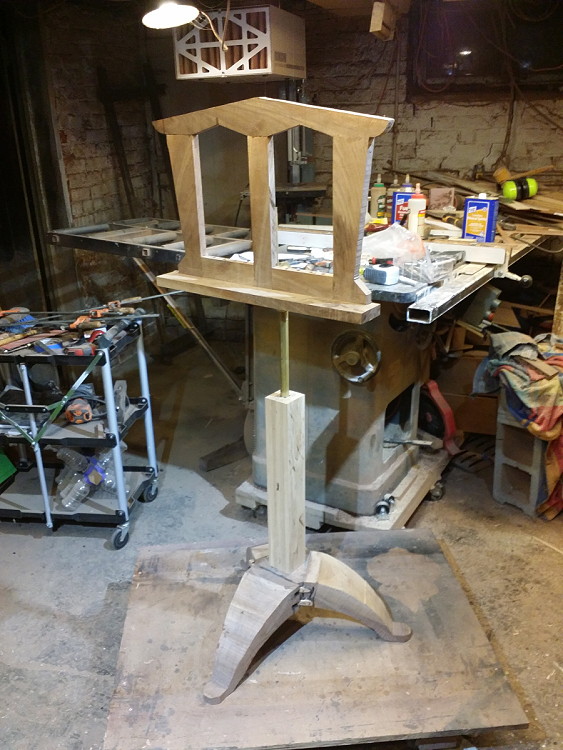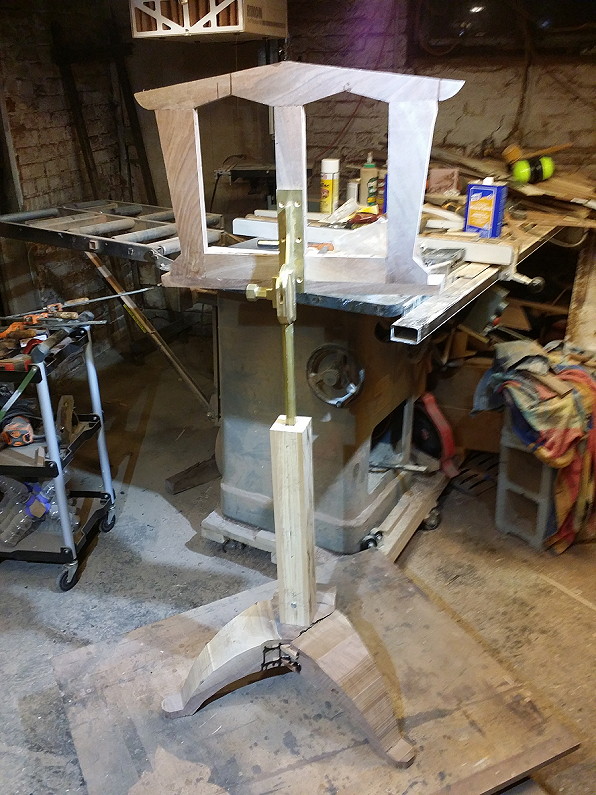 Messages In This Thread
Music Stand Glue up process