Messages Archive
Subject:
Lenox CT Woodmaster blade for resawing.
Derek Cohen (in Perth, Australia)
I collected some rather nice fiddleback Jarrah from The Timber Bloke for the hall table (for my niece) that is now starting. (It has some nice challenges, but that is all for later) ...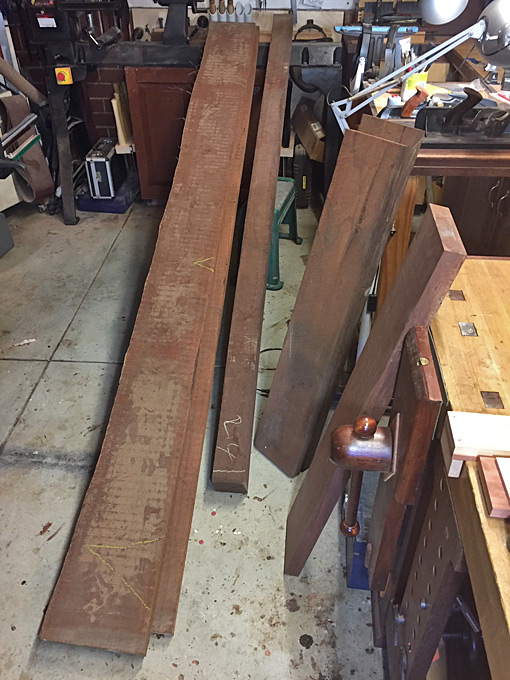 The table is based on a Danish Modern design and has a case with drawers. The Jarrah for the underside of the case is nothing special (as it will not be seen), and I have used old roof rafters, a few nail holes and all (having said this, they cleaned up really nicely, as you will see).
Having planed one side and an edge, time was to resaw away waste prior to thicknessing to dimensions. I had a brand new carbide Woodmaster 1.3 tpi 1" blade, quite unused, which replaced one that disintegrated after about 4 years. I had reasonably good results from the old blade. It did not leave the cleanest surface - as clean as others reported - which may have been due to uneven set. This improved after I ran the (old) blade against a diamond stone. While these blade are not meant to be sharpened, I re-sharpened the teeth about 3 or 4 times over its life. I hesitated to purchase another (considering a Resaw King), but obviously in the end did so.
In addition to the new blade, I have also modified my resaw fence on the Hammer N4400. Several years ago I made this one out of MDF ...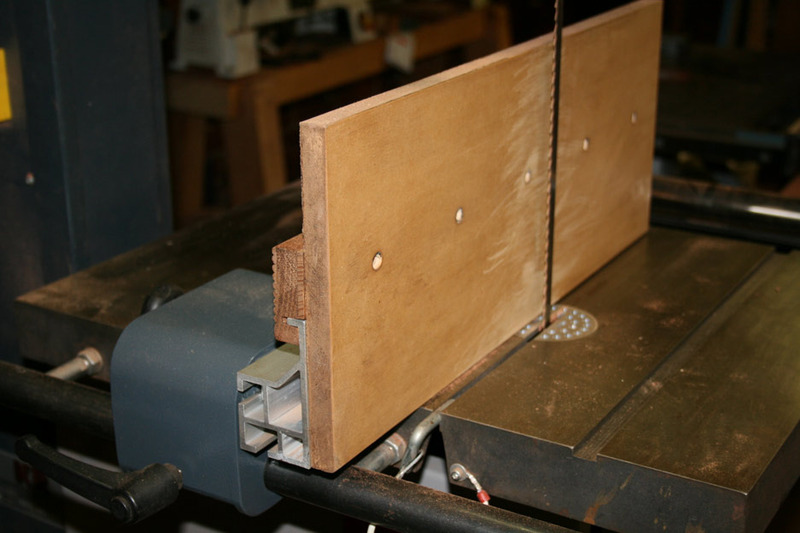 It slides over the original fence ...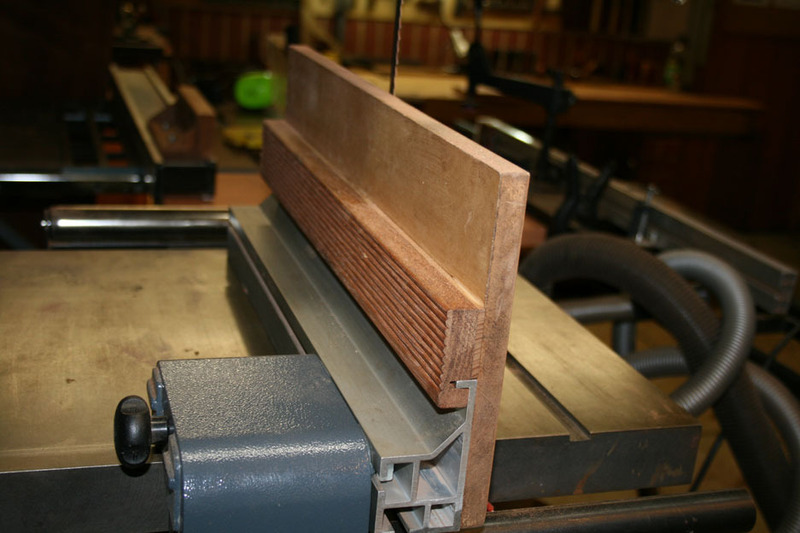 The local woods I work with is typically quite interlocked, and it is not unusual to see a widening kerf as it comes off the bandsaw blade. The issue with this is that the one side of the board then pushes away from the fence, and pushes into the blade, causing the cut to skew. I have given this some thought over the past year, and eventually modified the fence to allow the board to exit the blade away from the fence. It is now free to move without affecting the cut.
At first I simply pulled the fence back ...
However, there was not enough support for the board as it went past the blade. This led to cutting back the fence and retaining a short, low section for registration ...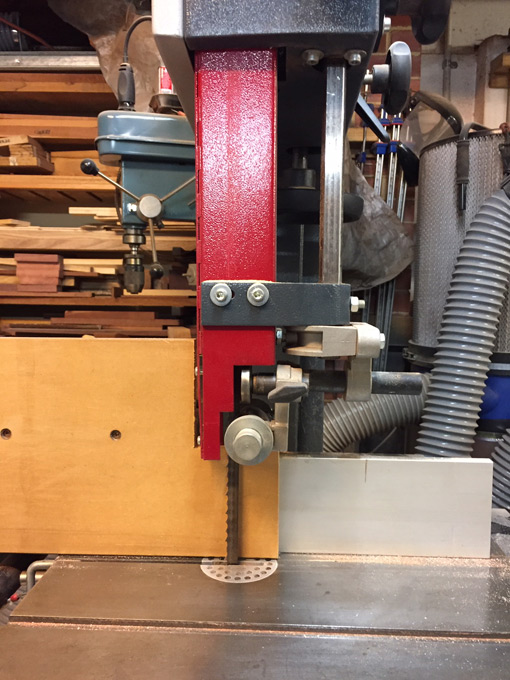 So, here is the 9" wide Jarrah being sawn ...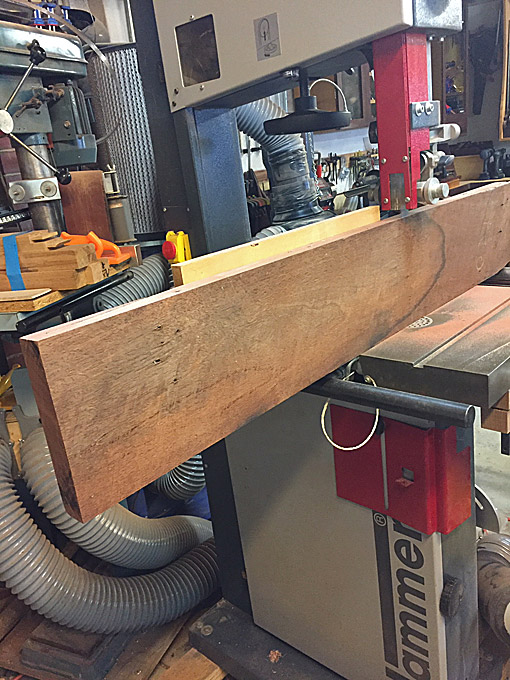 As it comes out of the blade, so the kerf opens up (not too badly. I have seen much worse) ...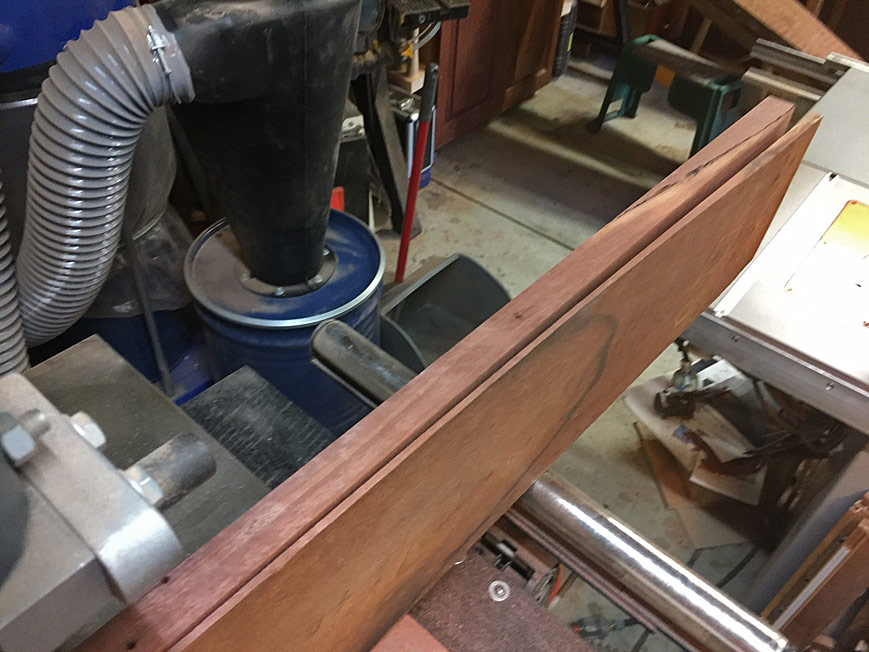 Here is the back of the fence ...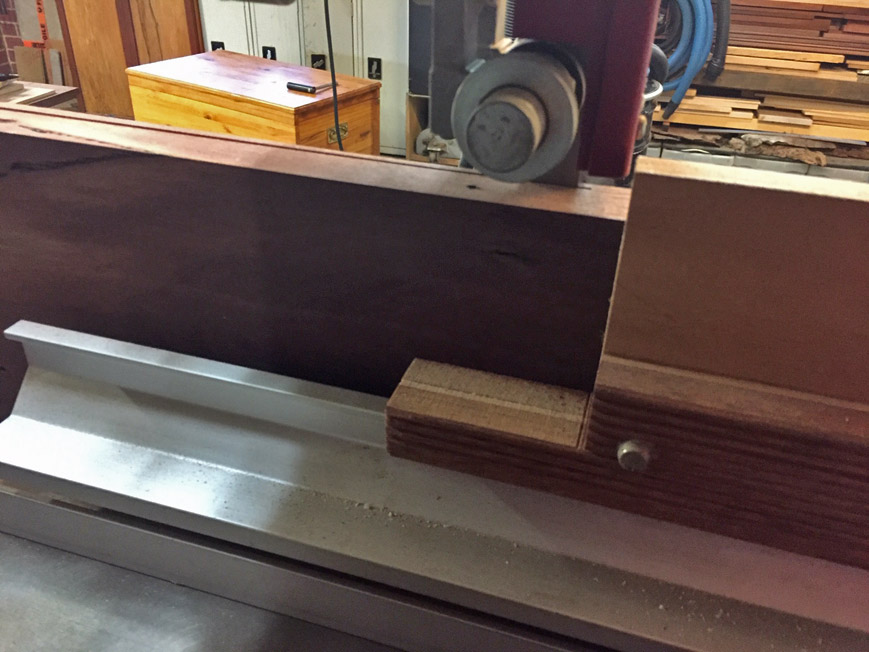 The cut is staying tight against the line, and remained that way from beginning to end ...
The final surface looks like this ...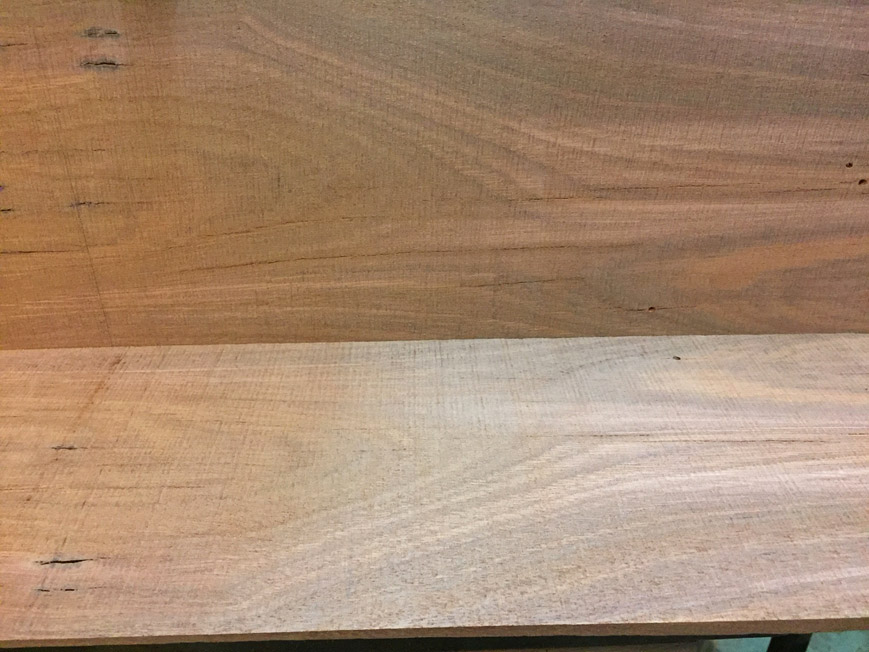 Very happy with the new blade. It motored through this cut!
Regards from Perth
Derek
Messages In This Thread
Lenox CT Woodmaster blade for resawing.