Date Saturday, 4 June 2022, at 5:12 a.m.
Roger, I truly love the stuff you do, and wish it was in me to be as organised and neat as your shop. Generally I tidy up somewhat before taking final photos (who wants to see the mess, and it distracts). Now this is my workshop while building a small chest of drawers .... AND I swept up somewhat earlier on ...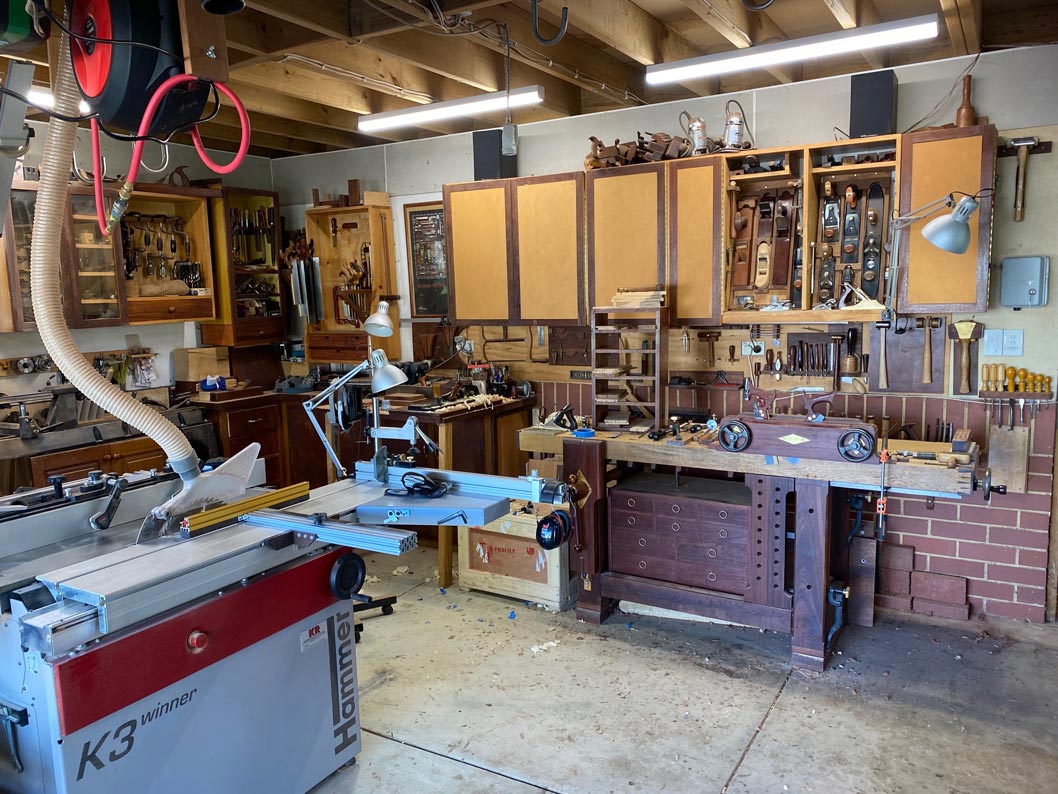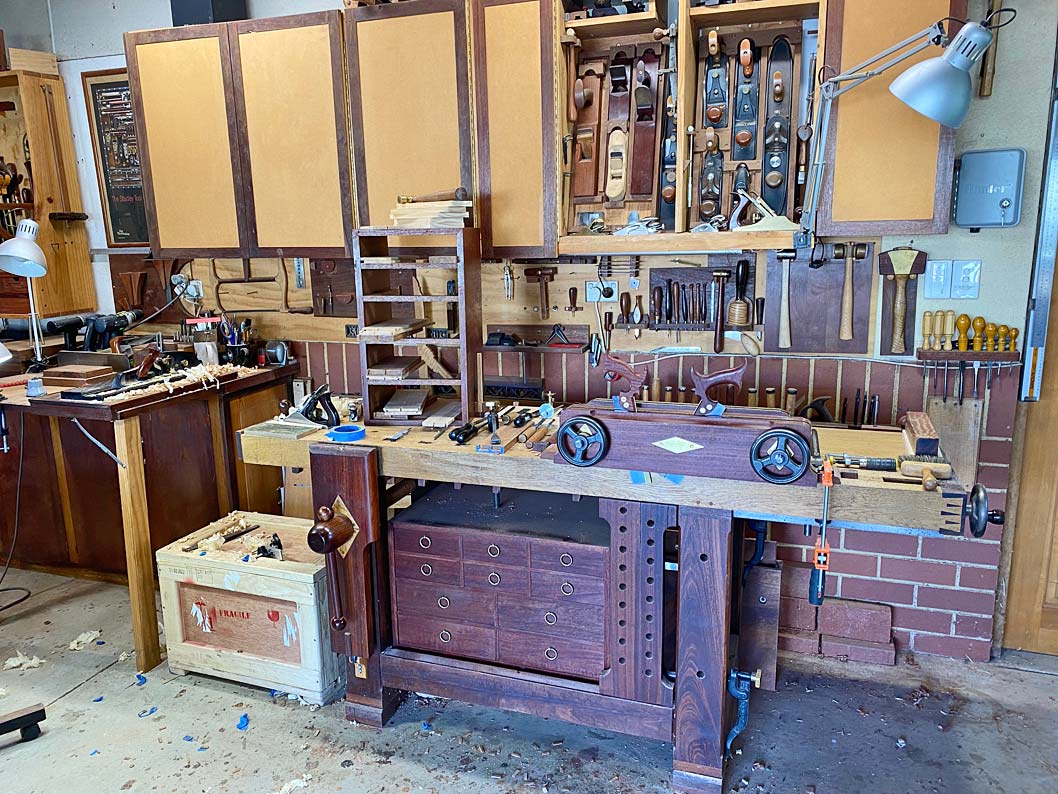 Okay, I tidied up for this shot of the tools in use ...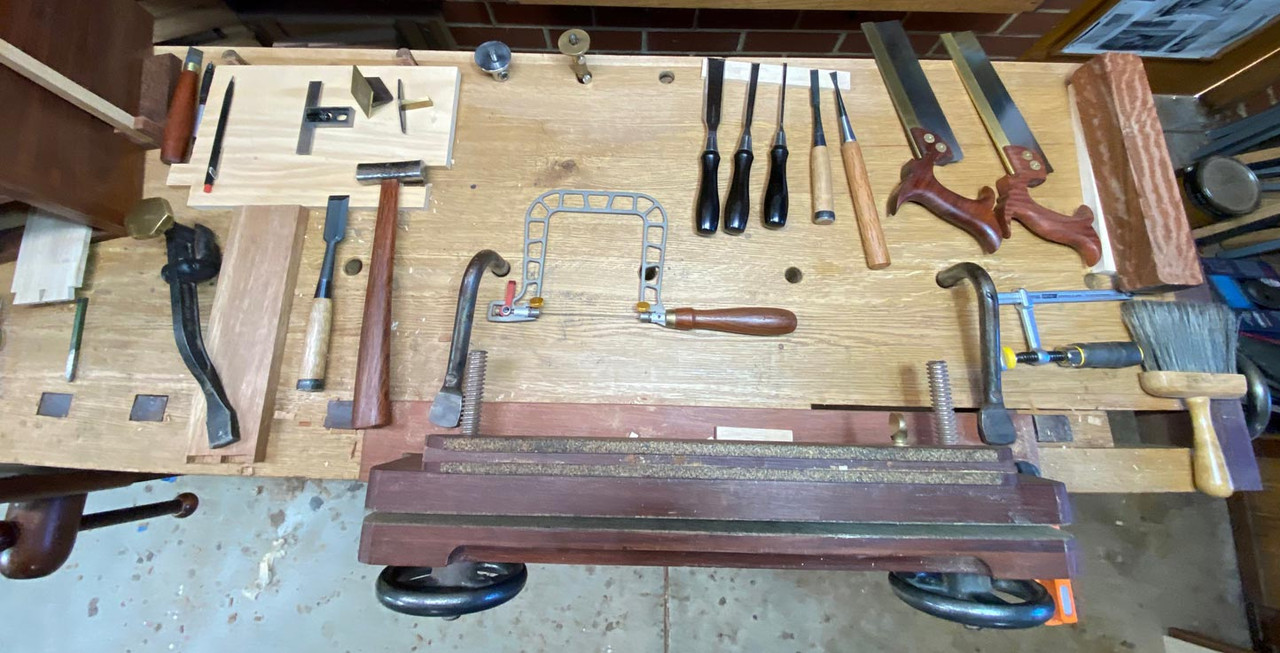 Now I must tell you that I am in love with the dovetail saw I recently built. This is the first run it has had and it has stood out as a saw to cut - with equal ease - thin (7mm) Tasmanian Oak (which is similar to White Oak), and thick (18mm) hard Merbau. It has a 0.015" thick plate and 17tpi which I filed rip at 7 degrees. It is like a laser!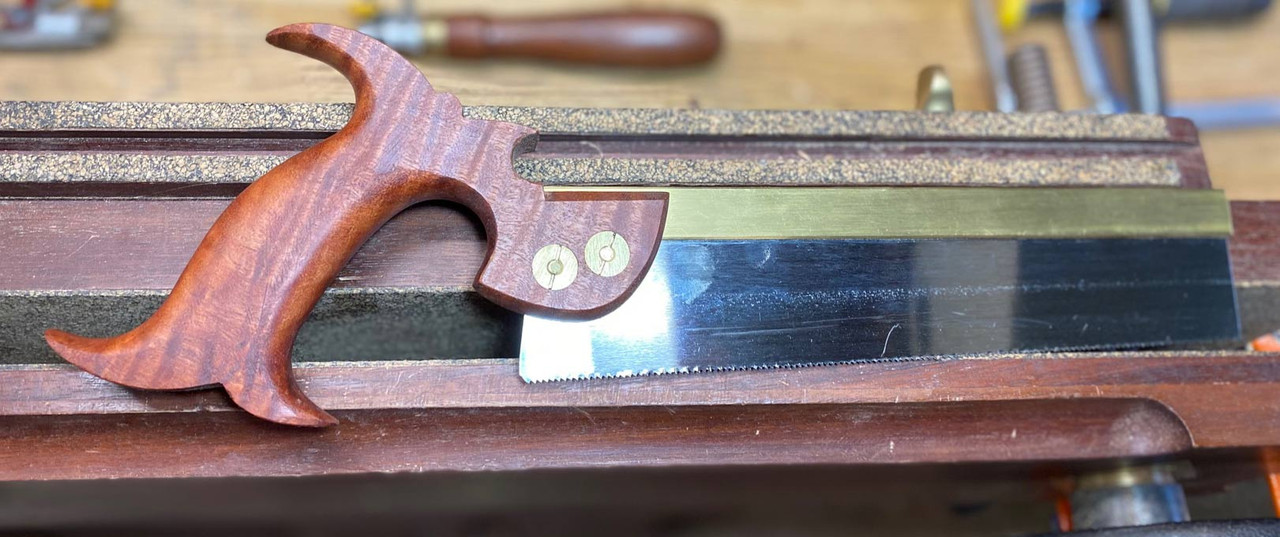 The other saw is a crosscut I made for shoulders. It is 16 tpi in a 0.018" plate ...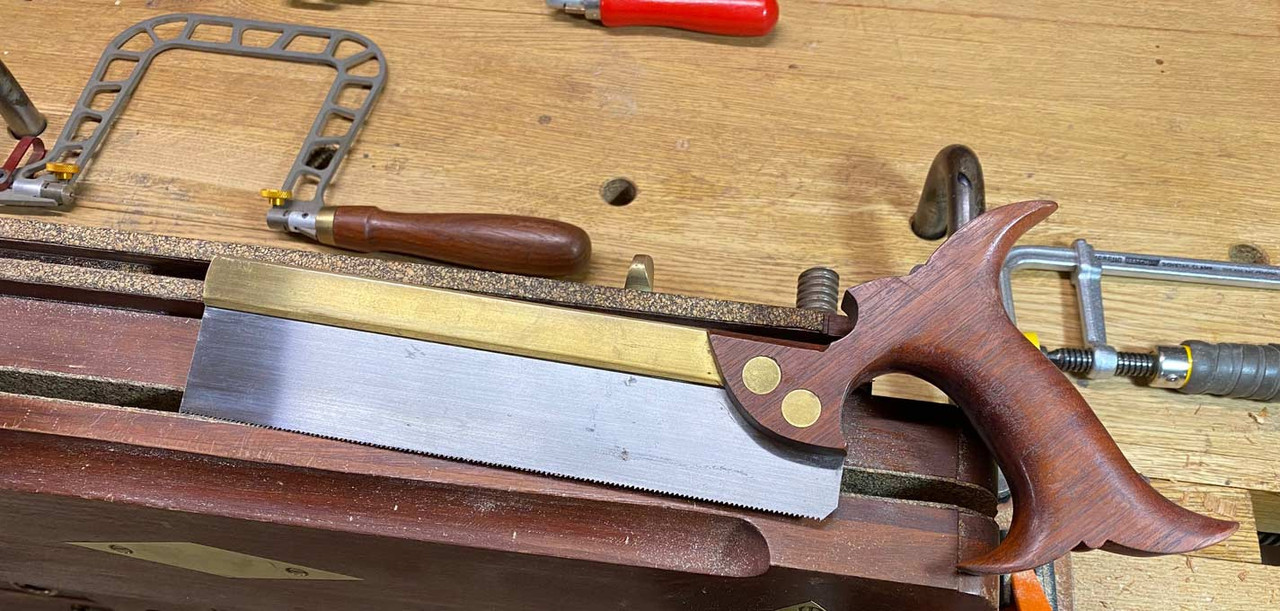 Regards from Perth
Derek