Drawer #10 ... finally.
Date Sunday, 15 May 2022, at 6:40 a.m.
Derek Cohen (in Perth, Australia)
I finally managed to start, and to complete, drawer #10 of the underbench cabinet ... the last drawer!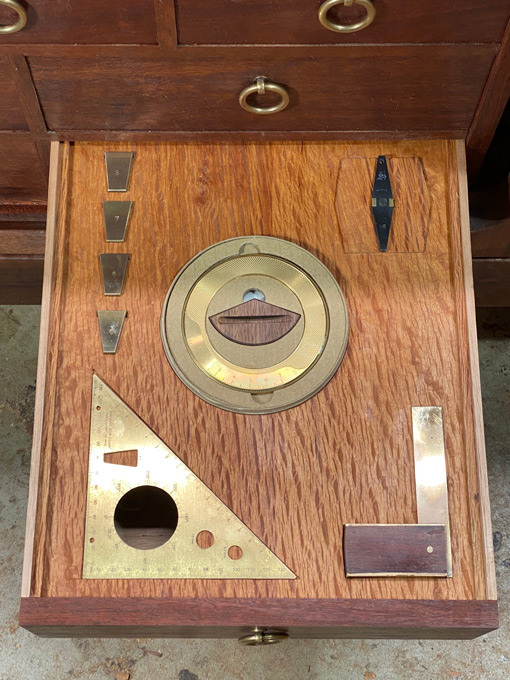 Dovetail markers (shopmade in brass, and a modified WoodJoy). A shopmade adjustable 4" square gift from Stu Tierney (who ran Tools from Japan, such a wonderful service for about a decade). A brass square from Australian Wood Review magazine, when I was writing for them. And an adjustable compass in the centre ....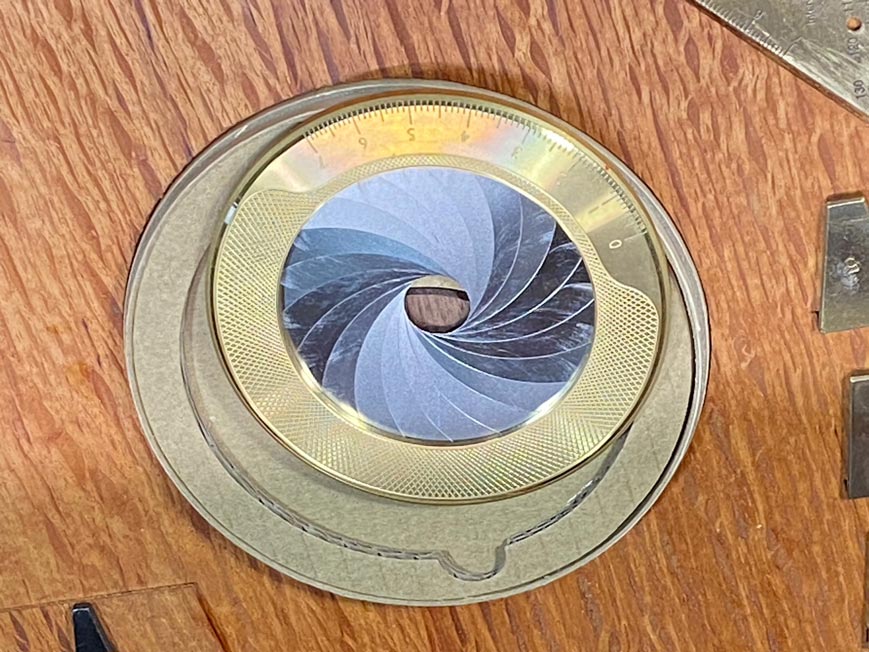 Slide back the panel, and below is a set of Veritas Flushing Chisels, courtesy of road testing for Lee Valley about 5 or so years ago. The long, paring handle is my addition ...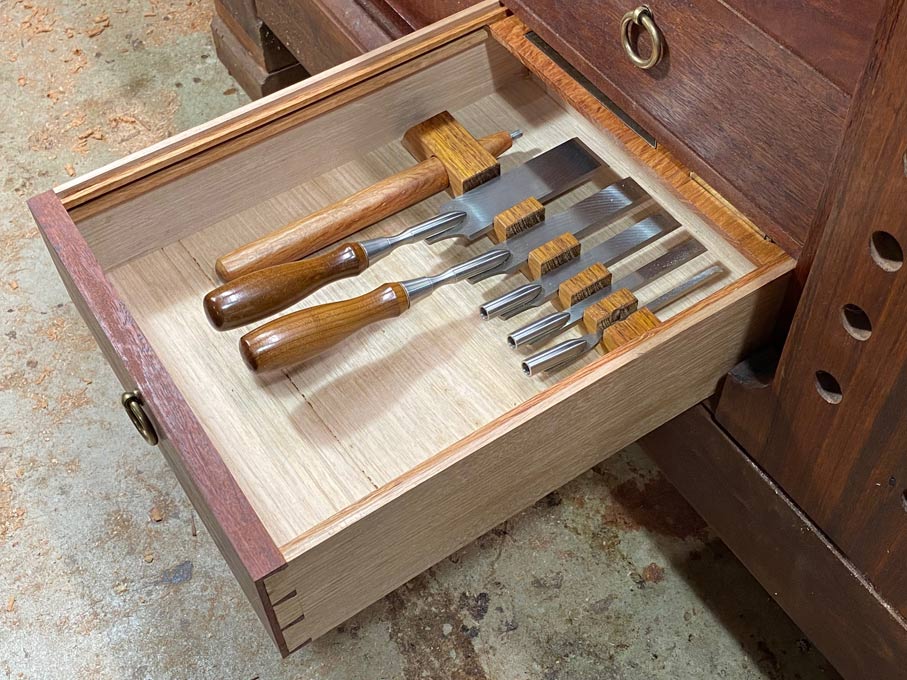 These are really handy chisels when they are needed.
Regards from Perth
Derek