Date Sunday, 4 September 2022, at 10:33 a.m.
Wait, there is more! A box for the wedding bands. Here ... inside this drawer ...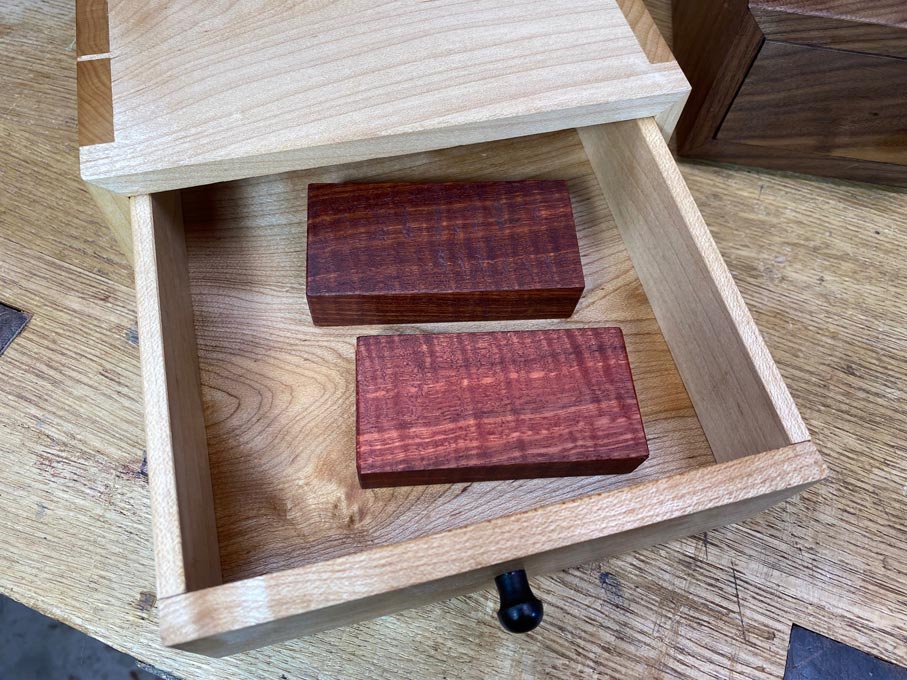 Two boxes, both in Fiddleback Jarrah, both 80mm in length and 40mm wide. One is 20mm high and the other 15mm high. Case sides are 3mm.
Yes I know that they look like blocks of wood. That is the idea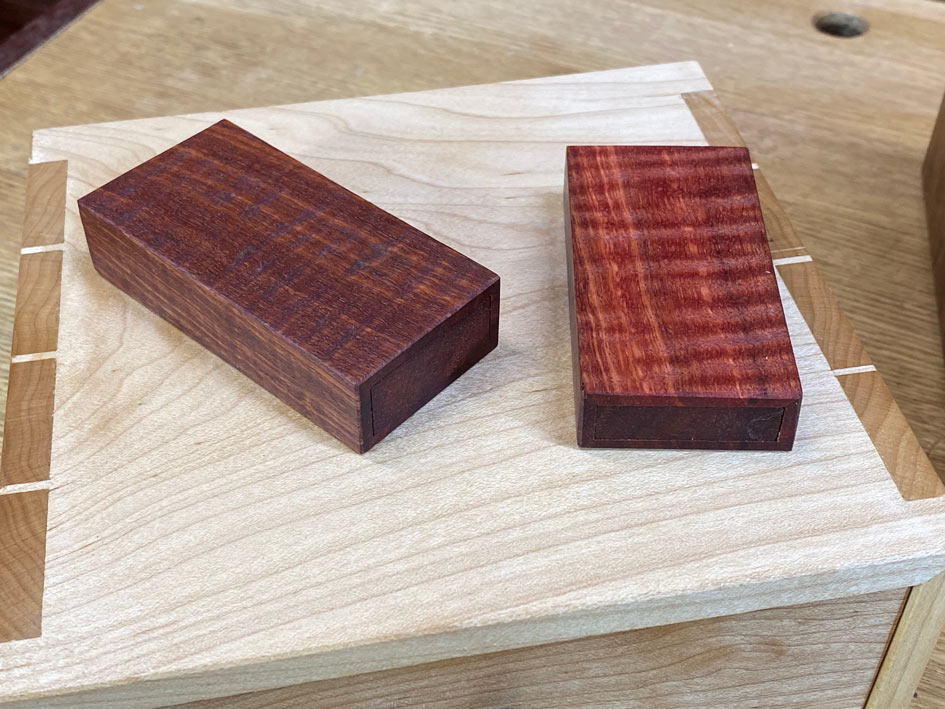 Open the boxes (like a matchbox), and there is a leather-covered recess for two rings/bands ...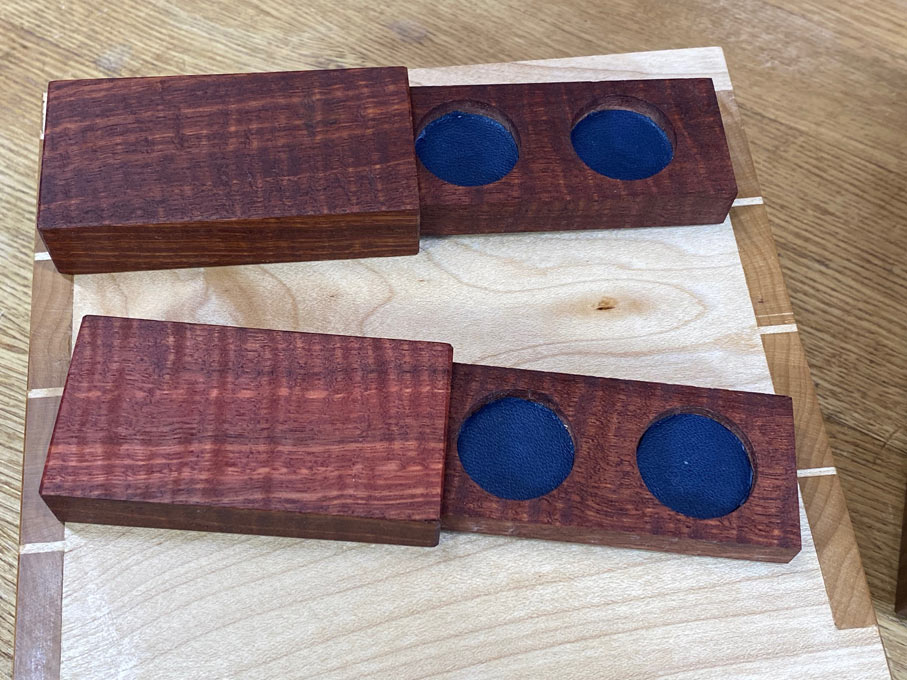 The aim was to build the smallest box possible., one that can fit in a pocket without creating a bulge. I made two as I was not sure which size will be preferred.
I know that someone will ask how these were made, so I have preempted this with a pictorial ...
First, find a nice piece of wood and slice it up into 3mm thick "boards". The boards include a section for the top abd bottom, and the two sides. I kept these all in a single piece, and later cut them to length. This way the widths will remain constant.
The most difficult and most important part of the build is creating accurate mitres. This was done on a shooting board with Donkey's Ear ...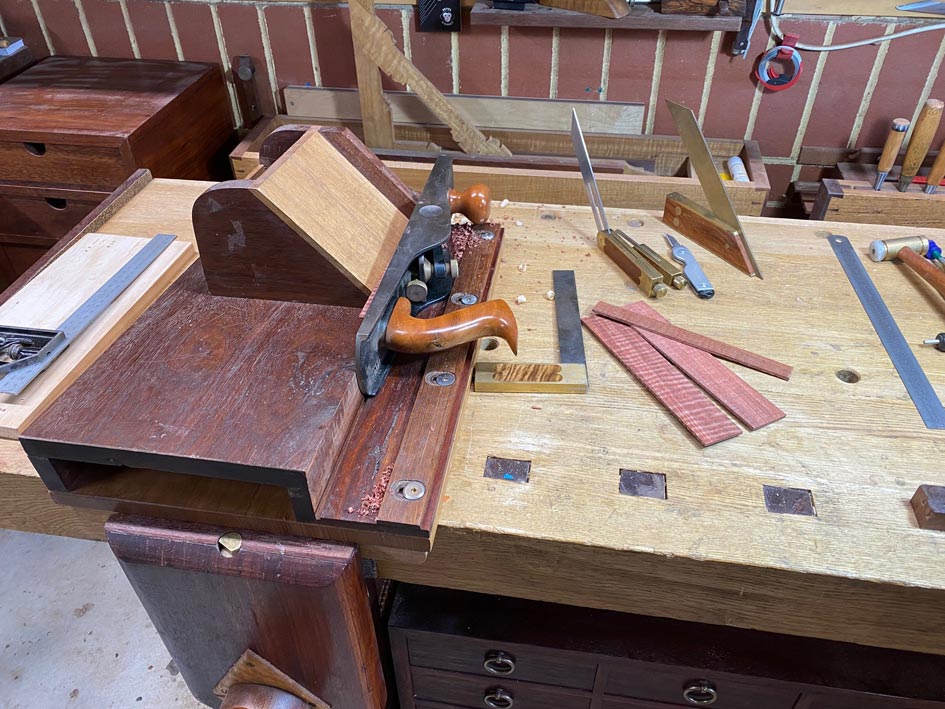 The Donkey's Ear is precisely 45 degrees. The Veritas LA Jack uses a 62 degree cutting angle as we are planing interlocked edges ...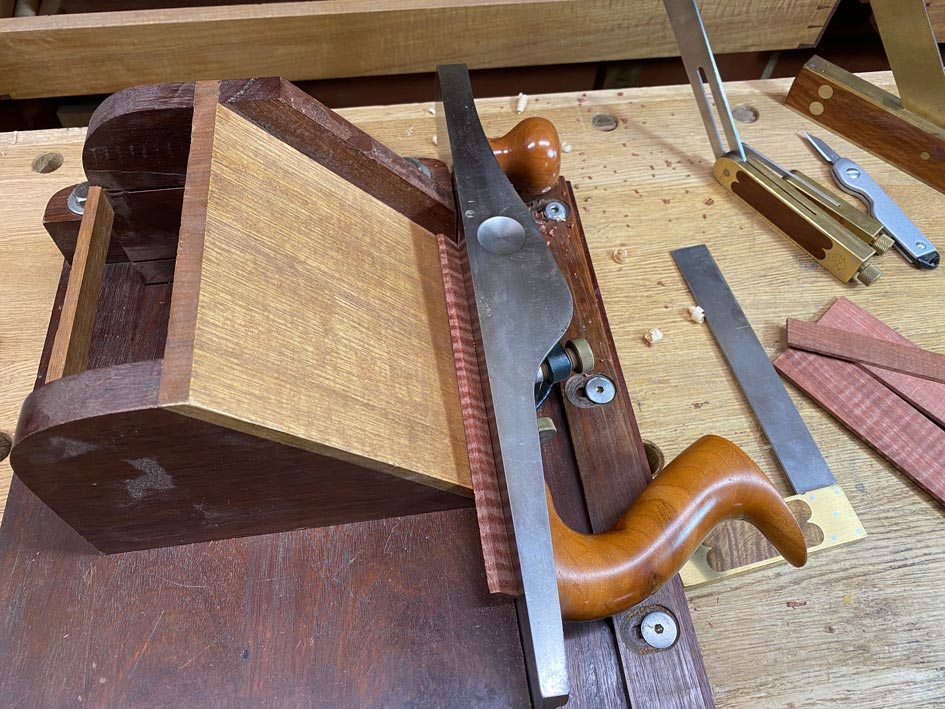 Care is taken to ensure that the bevel is taken evenly to the side edge ...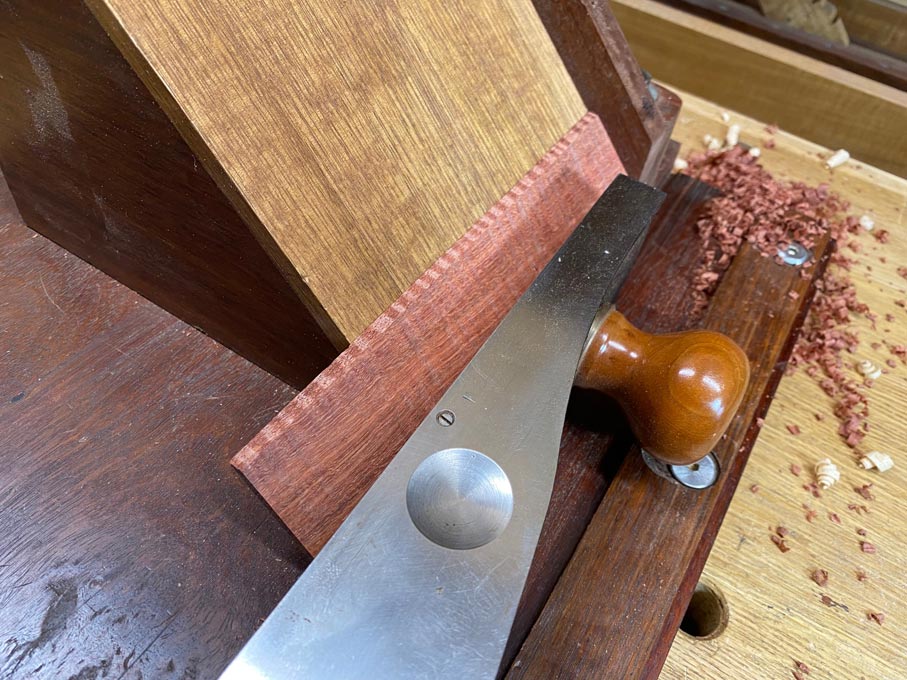 ... and then measure the width down the length to ensure all is perfectly parallel ...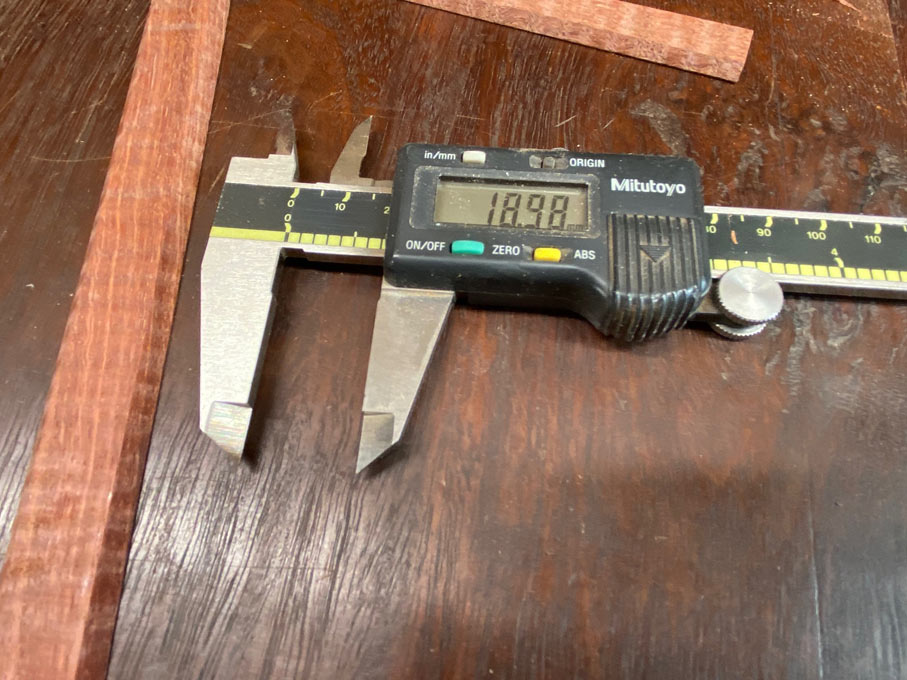 Alternate sides. I was not concerned about achieving a waterfall pattern.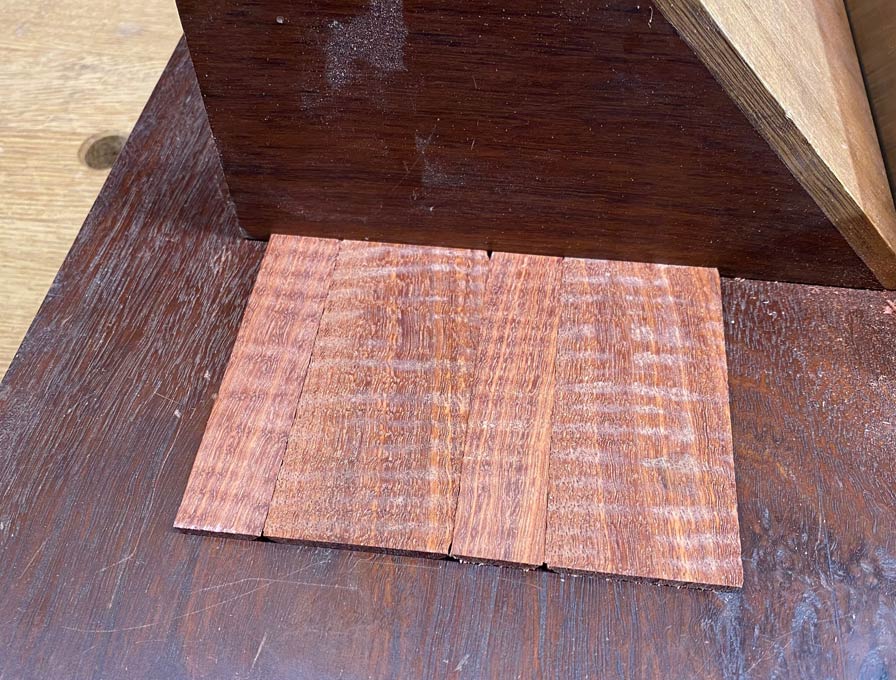 Lay packing tape across the back of the butted boards, and flip them over ...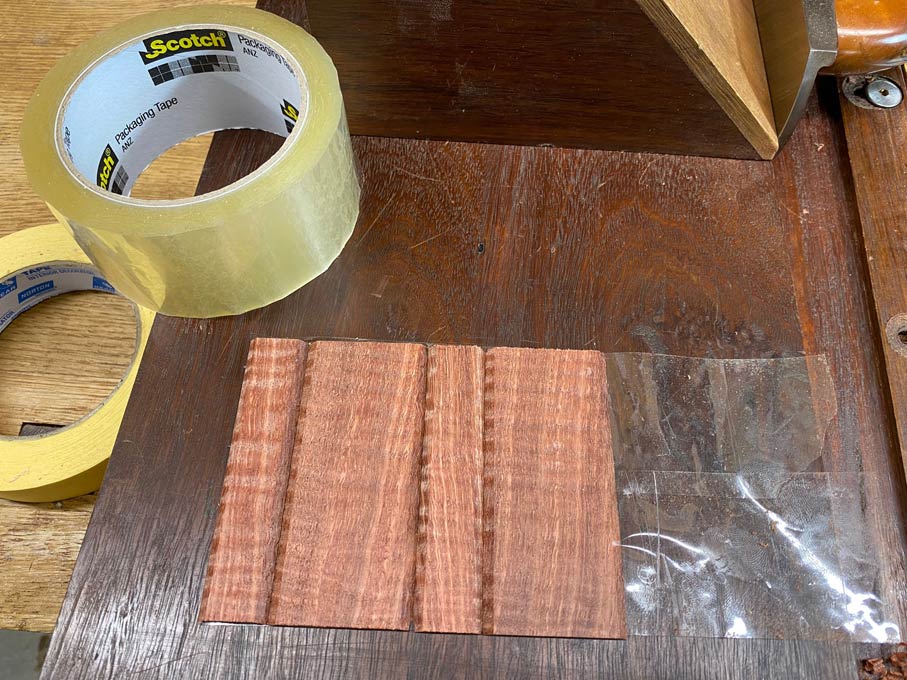 Add glue ...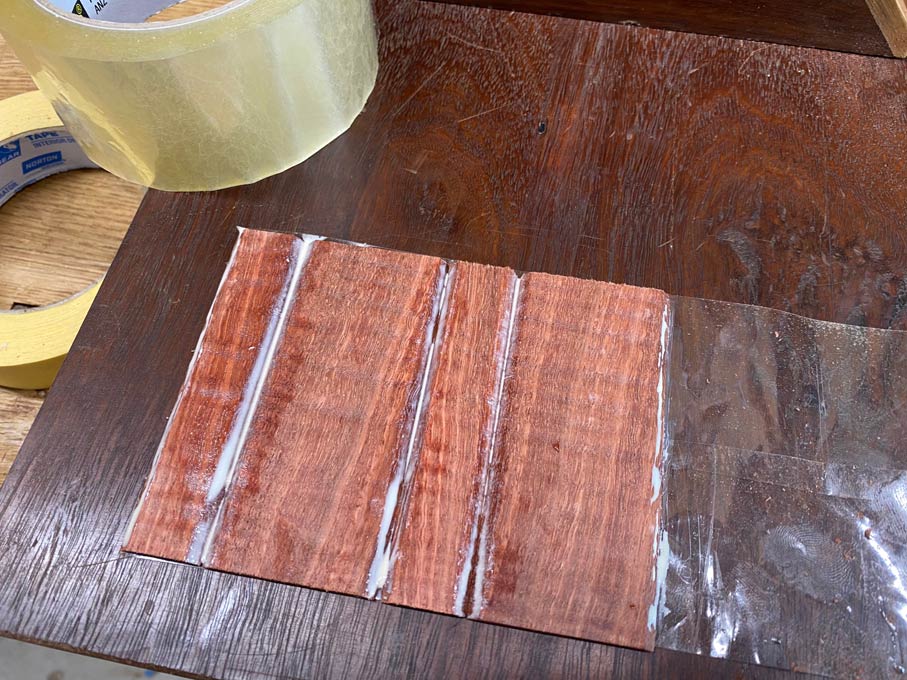 And now roll it all up and secure the last end ...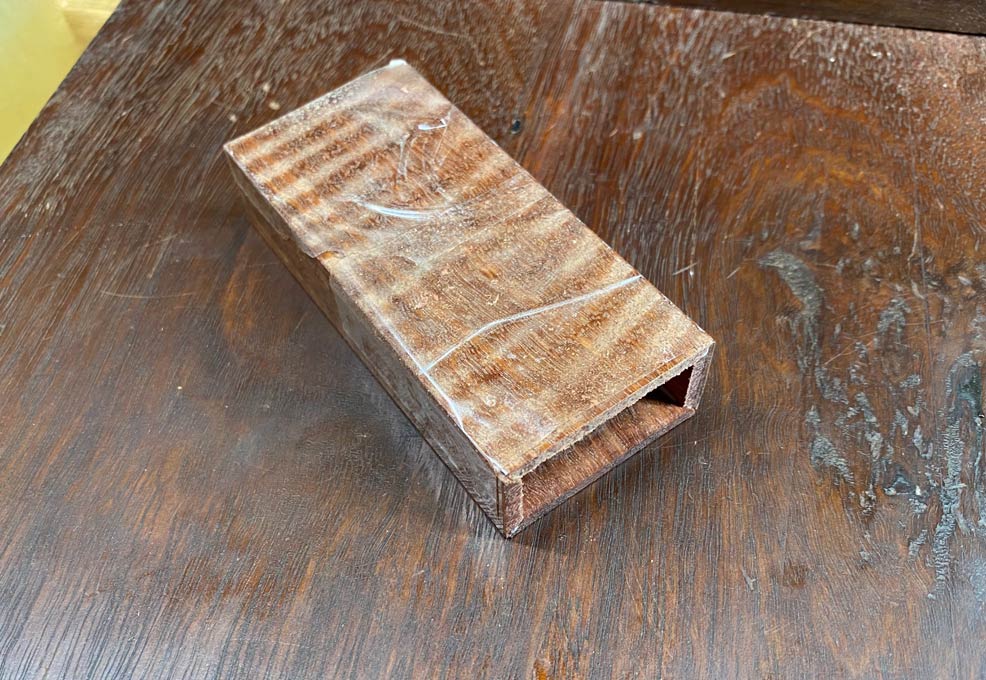 The drawer is simply a carefully hand planed solid section, with two round mortices made with a forstner bit. Drop in fitted leather.
Done.
Regards from Perth
Derek