Hand Tools
Box #3 (replacement) *PIC*
Date Sunday, 4 September 2022, at 9:45 a.m.
Here is the third box replacement. It is all Hard Maple - case, all drawer parts (with the sole exception of the Ebony drawer pull). This made it a little more challenging as the wood is hard and can be brittle, and any errors will be evident immediately. There is no compression for dovetails, and all need to fix exactly. But the result is spectacular - although I was working with offcuts, I chose clear sections with just a little interesting, subtle figure. This is a box for my son's Godmother, and I was seeking a feminine touch. No adornments.
Case construction, as will the other boxes, is mitred through dovetails. The case is 175mm wide x 165mm deep x 70mm high. 10mm thick.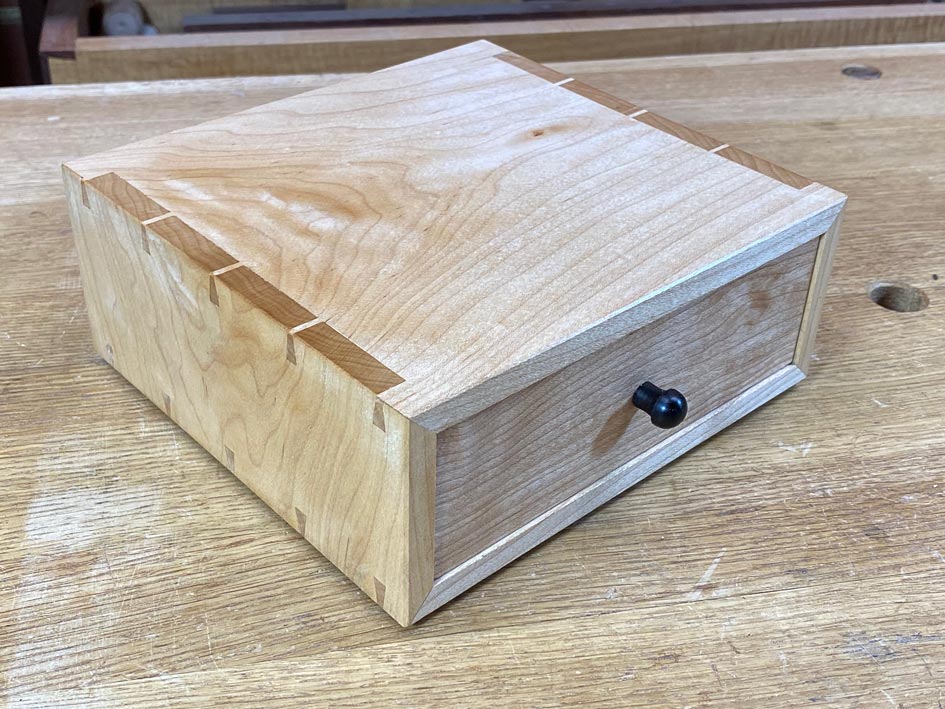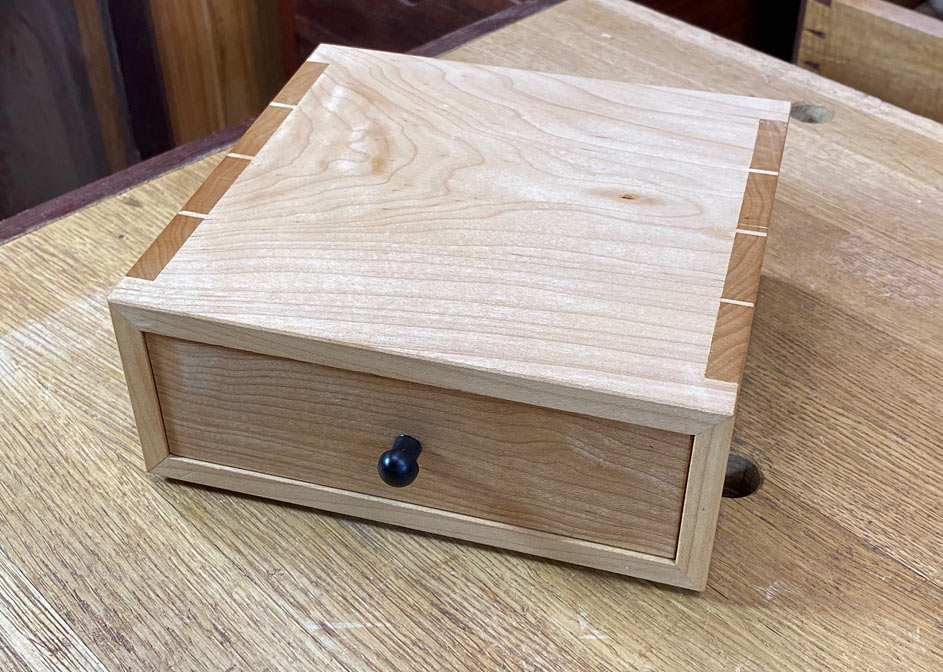 It is only when you open the drawer that you find strong figure ...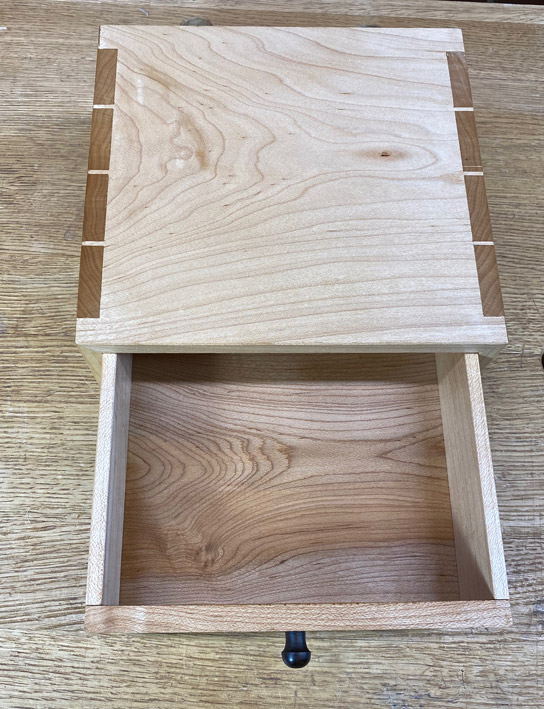 Finally, all three boxes. The Walnut box is for my son's Godfather, and the Makore box (with the Aboriginal message) is for his In-laws.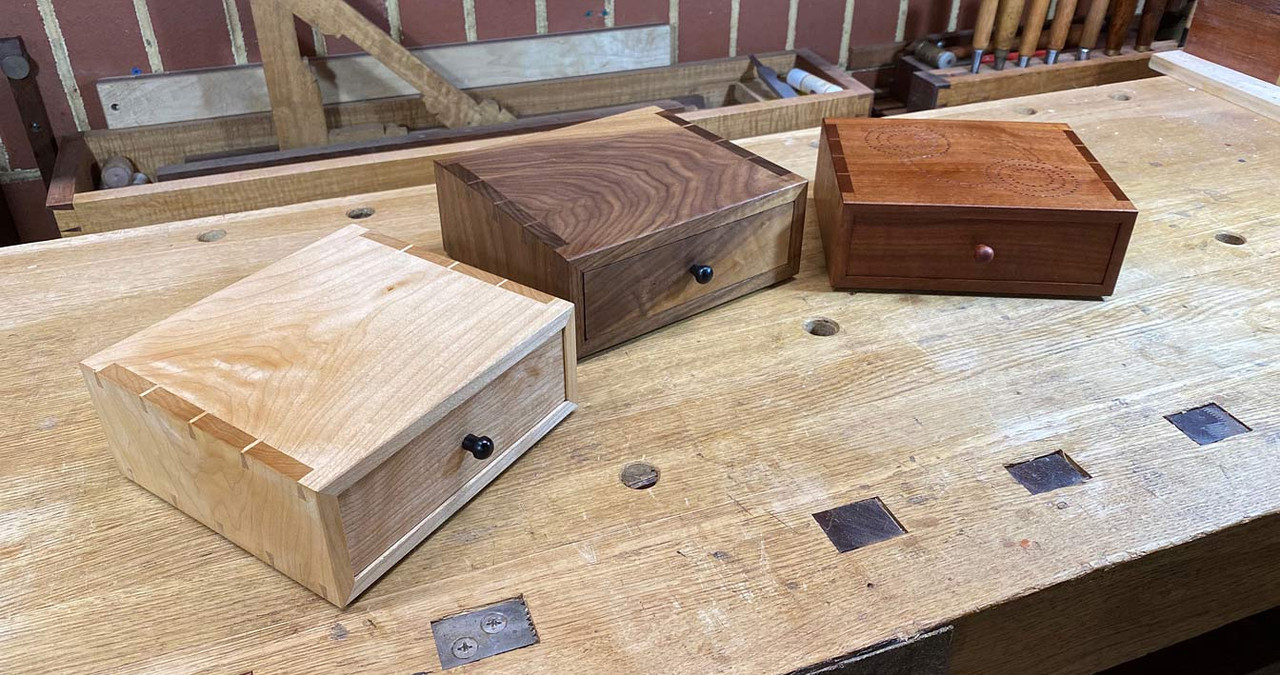 Regards from Perth
Derek
Messages In This Thread
Hand Tools is maintained by Administrator