Hand Tools
Box #1
Date Sunday, 31 July 2022, at 10:00 a.m.
The first box is complete bar any texturing. Frankly, as much as I want to add symbols, I am not sure whether this is appropriate in this particular case as the figure is interesting enough to stand on its own merits. I leave it to you to share your thoughts in this regard.

The box is a mini-chest ... single drawer chest. Small - this one is 190 x 175 x 70mm. (7 1/2" x 7" x 2 3/4". Case sides are roughly 1/2"). My thought was that could go on an entrance hall table to keep keys inside. Just an idea.

I scrounged about the workshop for small sections of timber. Pieces of USA Black Walnut scraps. One piece was large enough to waterfall the figure from the top to the drawer. The other two sections were all there was.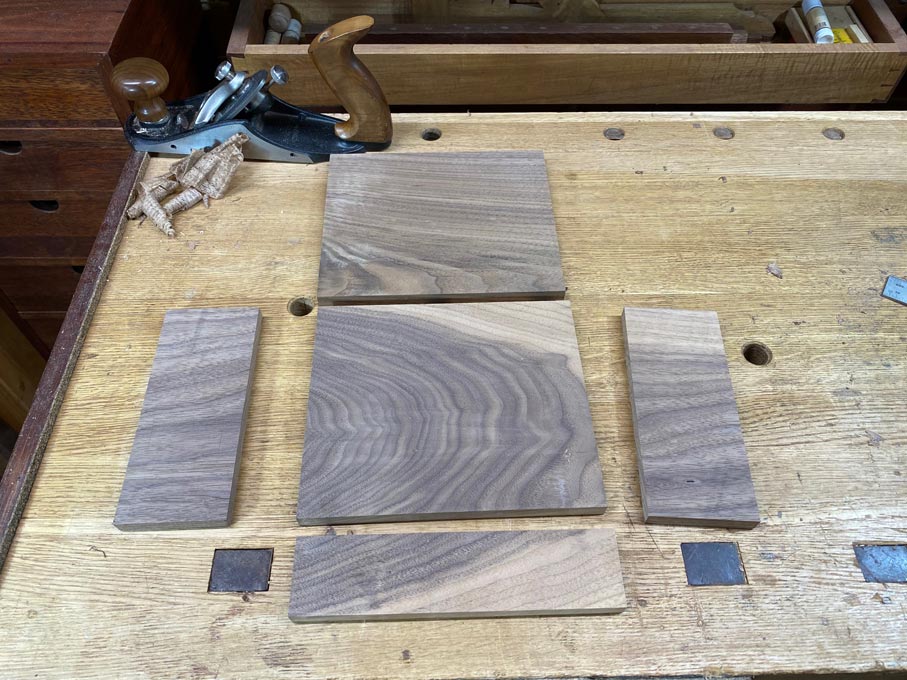 Work done over three days. Finish is hard wax oil and wax. All hand tools following machine thicknessing.

The case is mitred through dovetails. Rebate at rear for drawer back. Dovetailed drawer.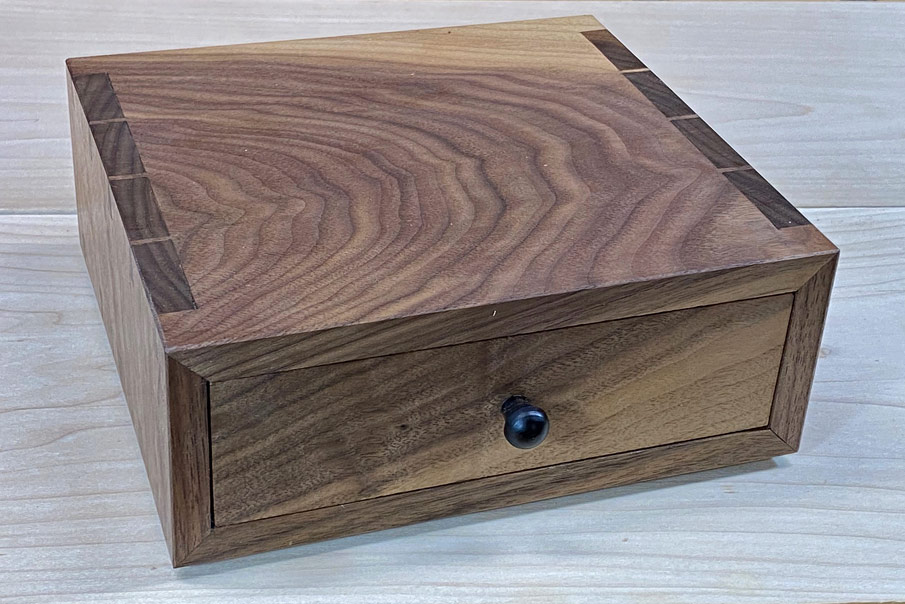 One side ...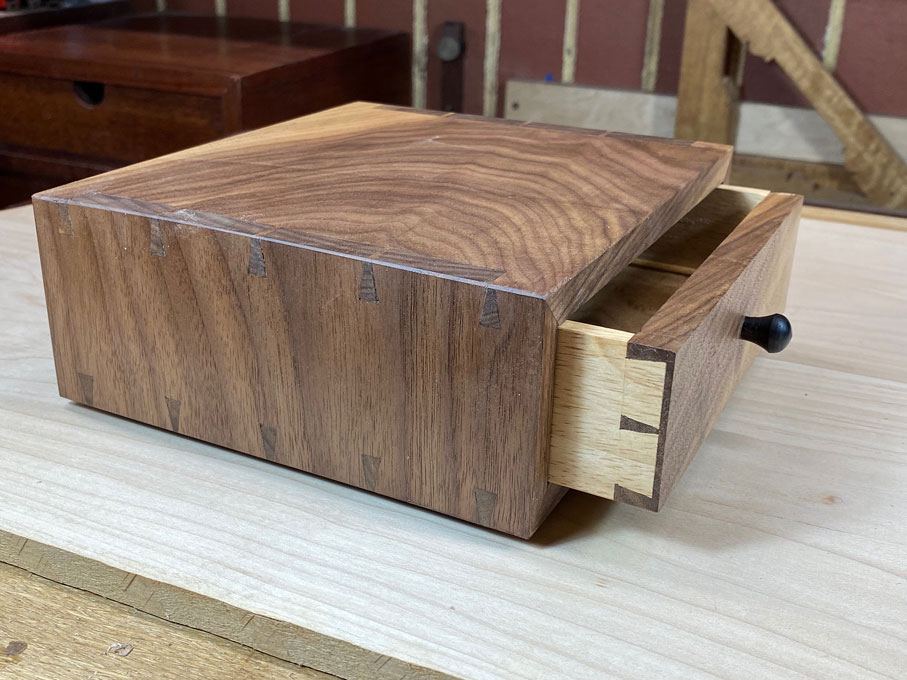 Other side ...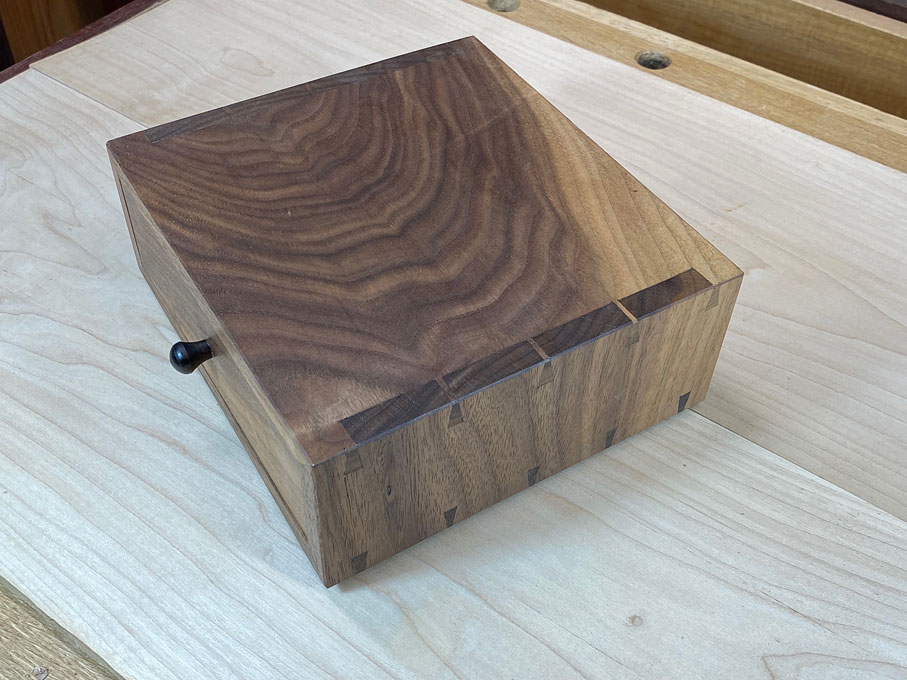 Rear ...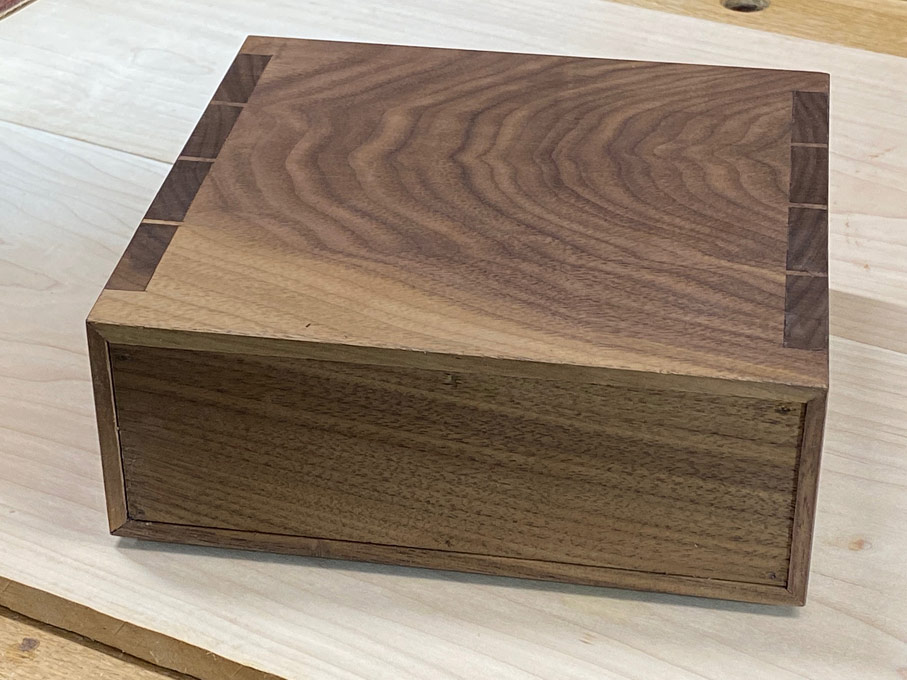 Good extension for the drawer (good fit) ...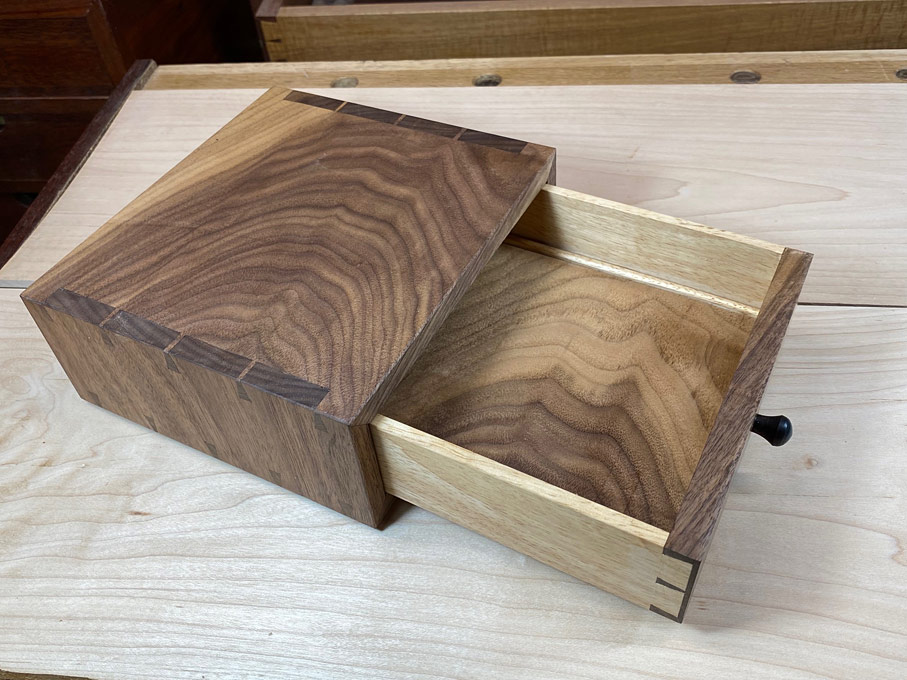 I managed to save a thin slice from a resaw, and this became the drawer bottom ...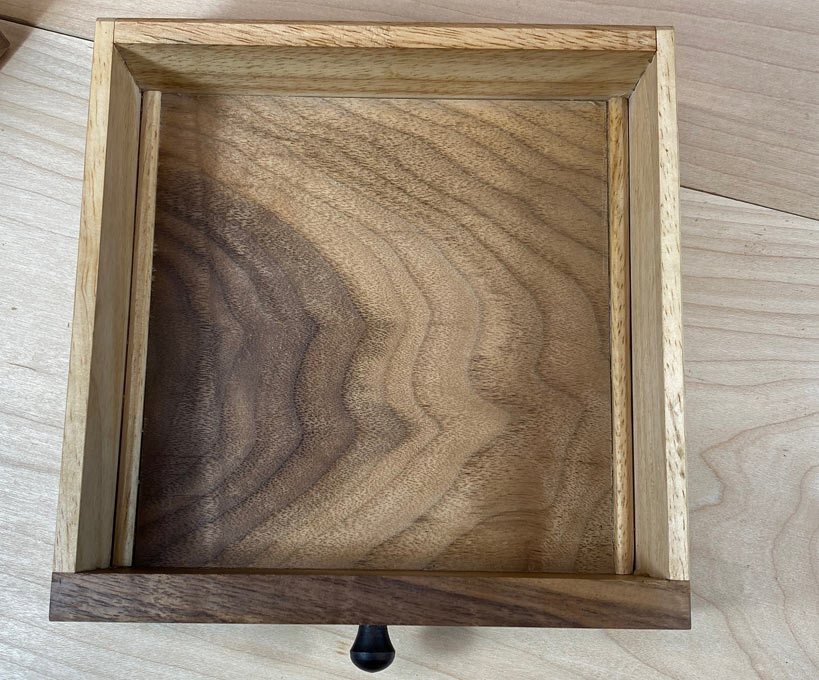 Drawer with half-blind dovetails at front and through dovetails at rear. Drawer bottom held with a groove at the front and slips at the sides ...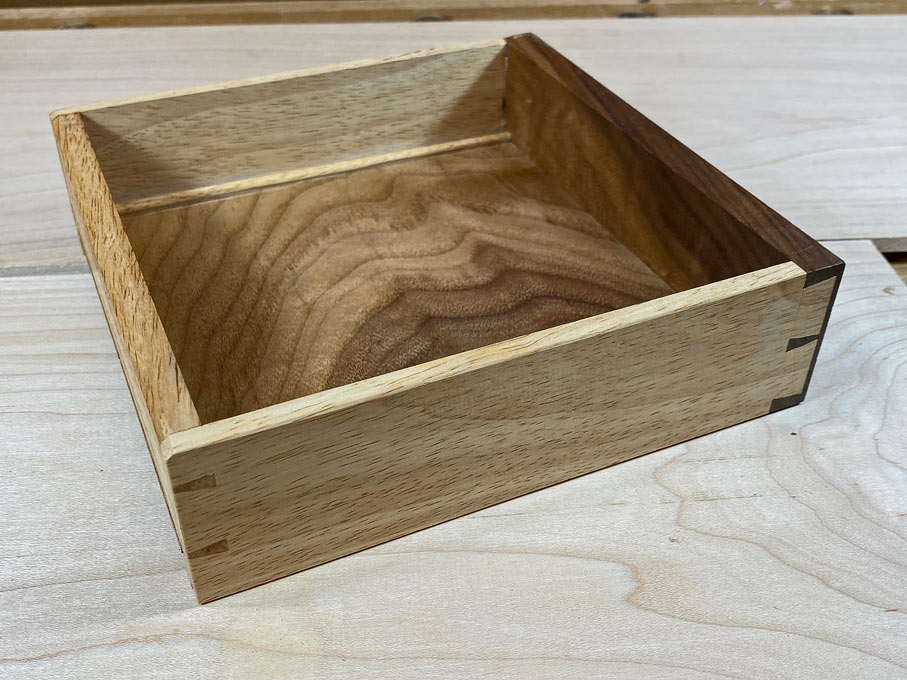 Rear of drawer showing the slips and expanded bearing surface. The drawer front is 12mm and the drawer sides 6mm.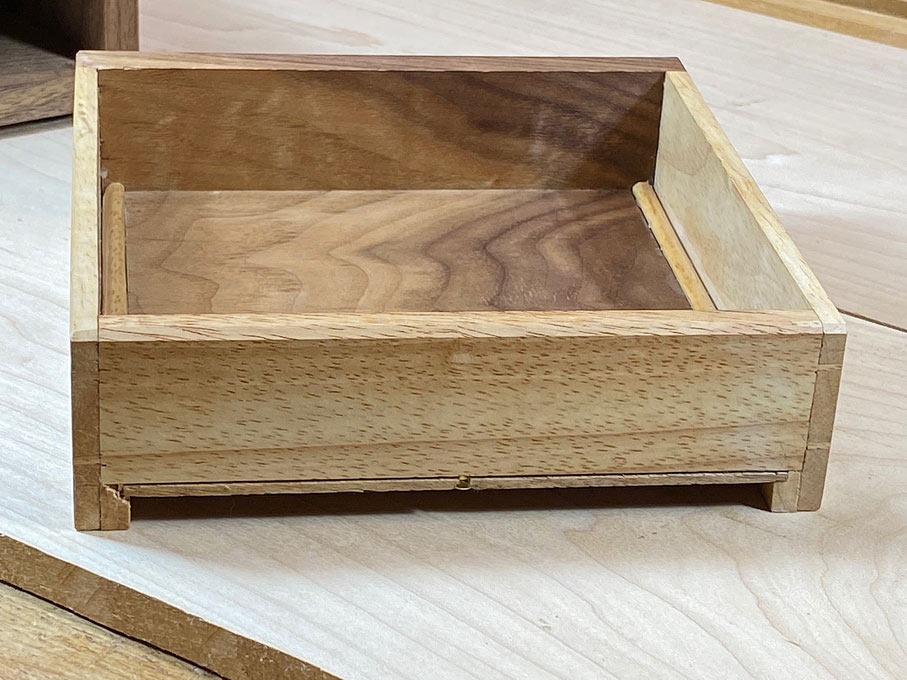 This is how I imagine one use of the box might be ...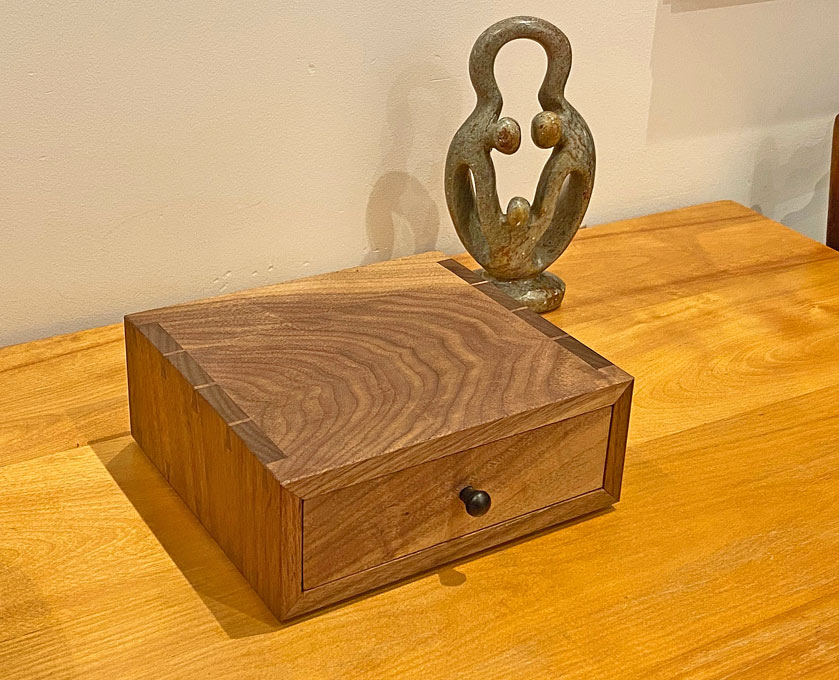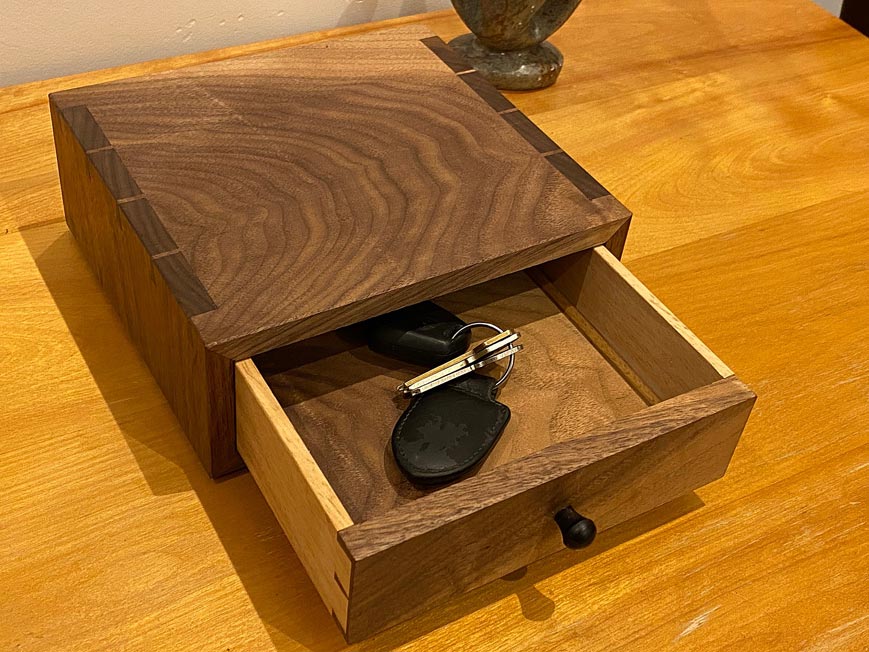 Your thoughts now on texturing? If I did, my idea was to add texture to the sides and rear only, leaving the top and drawer as is. This is what I have in mind ....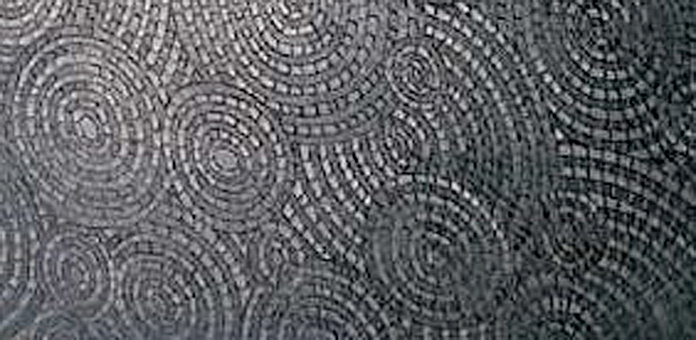 Regards from Perth

Derek

Messages In This Thread
Box #1

-- Derek Cohen (in Perth, Australia) -- Sunday, 31 July 2022, at 10:00 a.m.

Re: Box #1 -- Steve D, in CT -- Sunday, 31 July 2022, at 10:15 a.m.