Date Saturday, 4 June 2022, at 12:19 p.m.
The humble dovetail marker. Some make a fetish about using them, and some make a fetish about not using them. I have a couple of different types to show for those interested in purchasing or making one.
The important feature of a dovetail marker for me is the ability to scribe an angle and run this directly across the top of the board, that is, it converts into a saddle square.
The first marker on show is one that used to be made by Lie Nielsen many years ago. I believe that this is a design by Rob Cosman, who sells them in a complete wooden construction. This one was a gift from Thomas Lie Nielsen about 10 years ago.
This one comes in 1:6 and 1:7 ratios.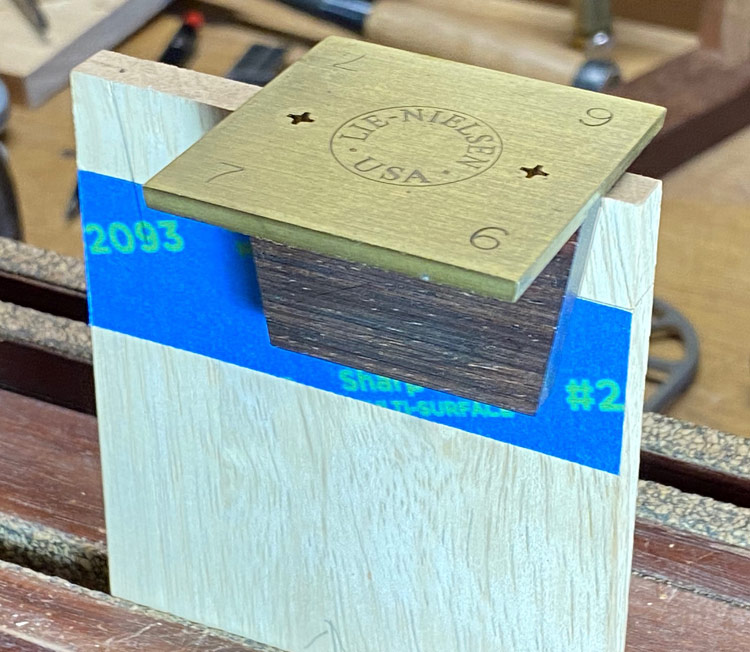 What I like about this design is that it has good registration and good balance. I can also function as a saddle square ..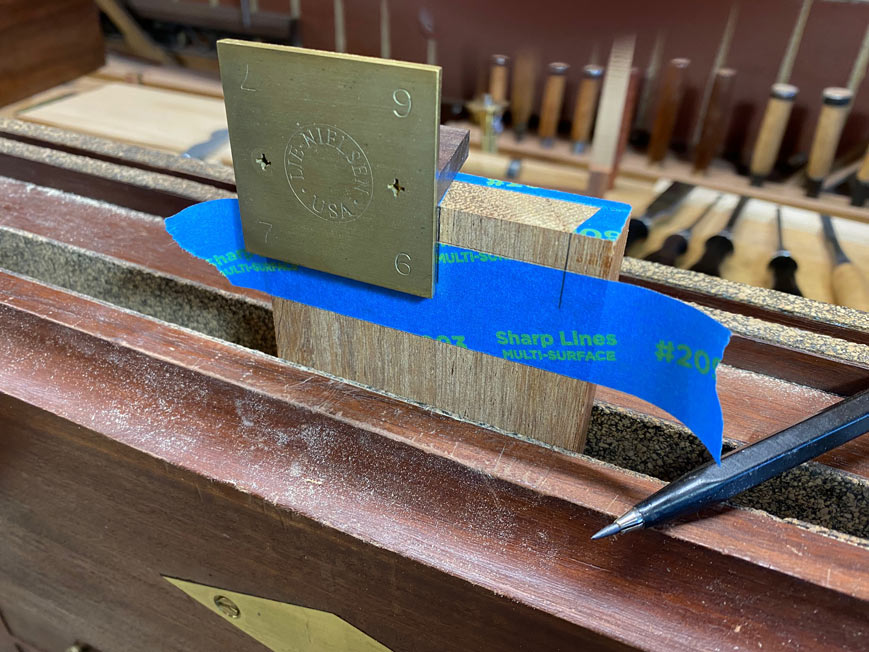 Its weakness lies with the two ratios being easy to confuse as you flit the gauge to each side.
Another discontinued gauge by the original maker, and again one that is being manufactured by another party (now by Crucible Tools), is this marker by Woodjoy ...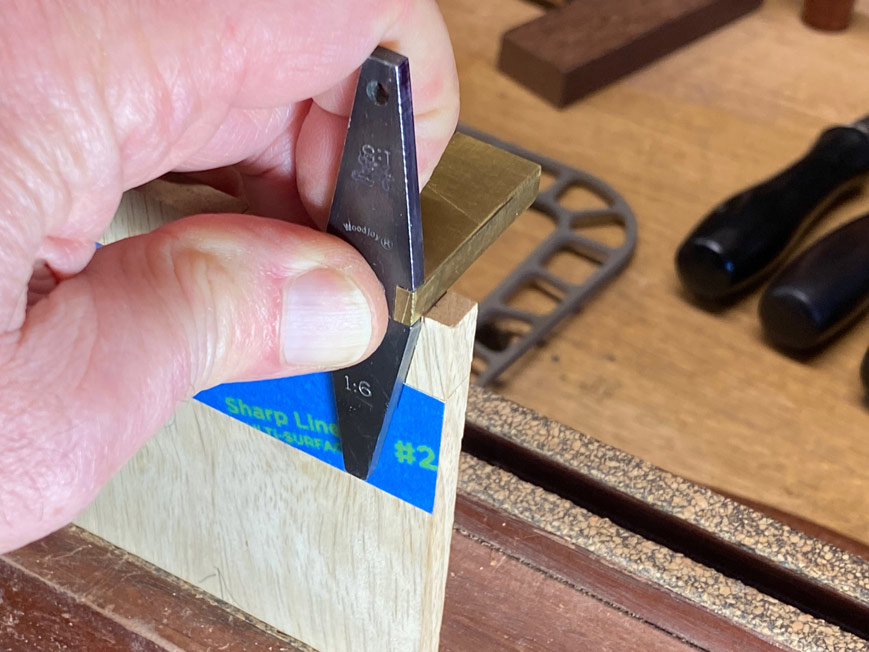 It looks so cute and is small enough to tuck away in a pocket, but I do not recommend it. It is difficult to balance, and this is even more so when switching to the non-dominant hand to mark ...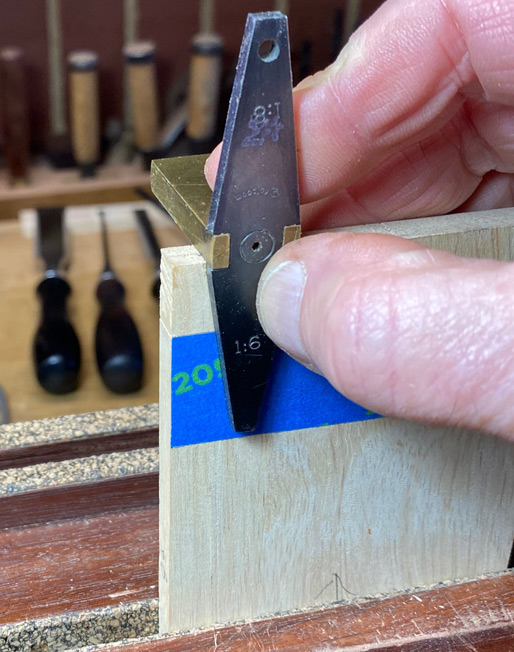 It is better as a saddle square ..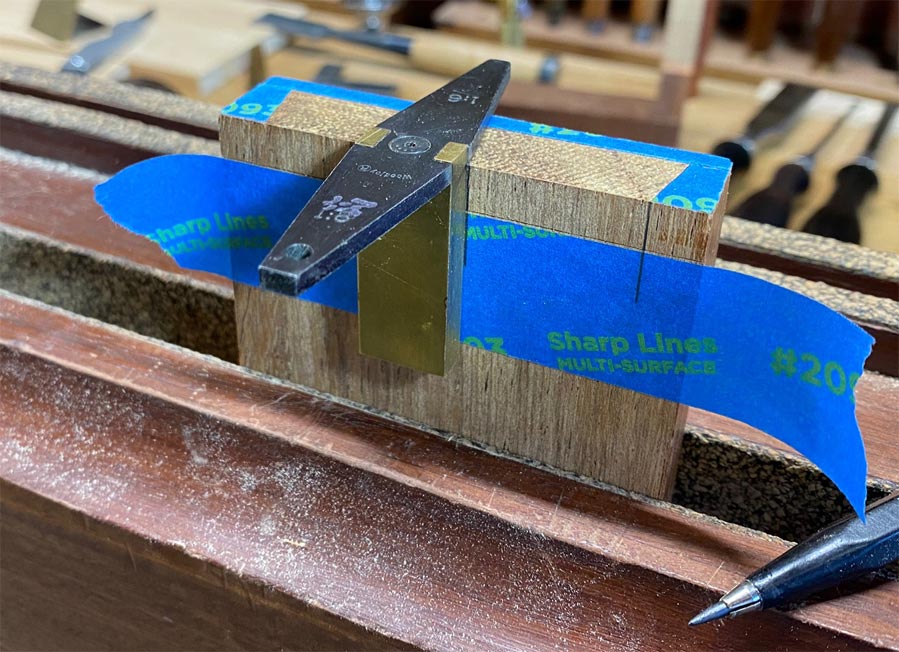 The original (copied by Crucible) has 1:6 and 1:8 ratios. I find 1:8 to be too flat and lacking character, and converted it to 1:7. This marker would be better balanced if made twice as wide.
The marker I use mainly is this one (of a set of 4 ratios) I made from angle brass. This one is 1:6 ...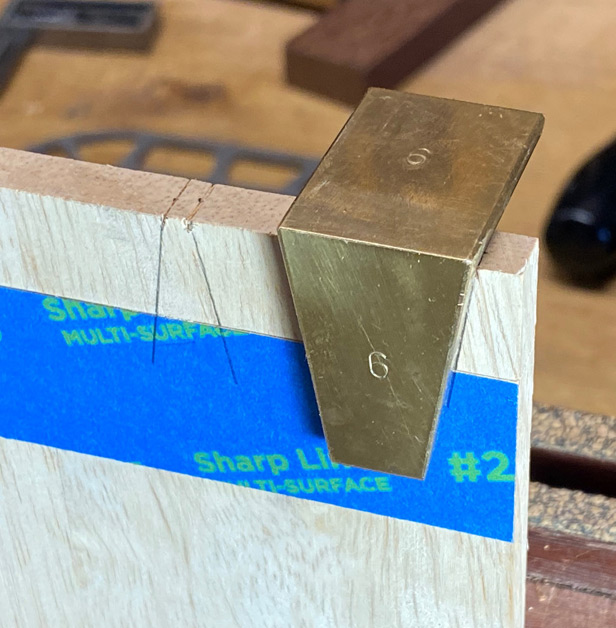 It is small but large enough for case work (markers only have to work to 1" maximum), well balanced, and will work comfortably to left and right.
It also works well as a saddle square ...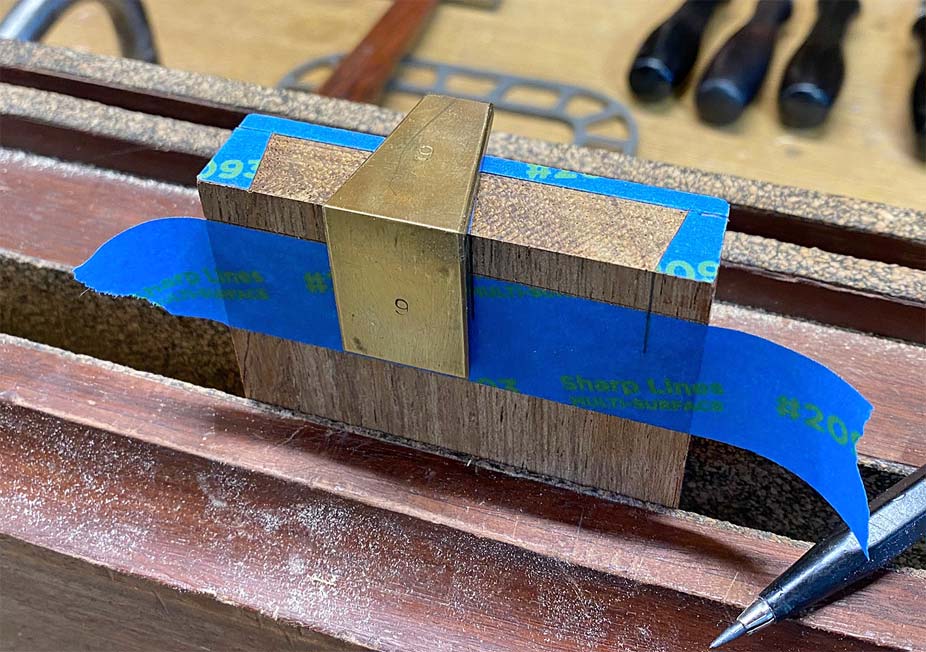 Aluminium angle may be easier and cheaper to construct than the brass here. This is a good design - I have them in all popular ratios.
I also find a sliding bevel to be useful to mark dovetails. Set whatever ratio you want. The sliding bevel is especially handy when marking reverse angles as it has the best registration of all the markers ...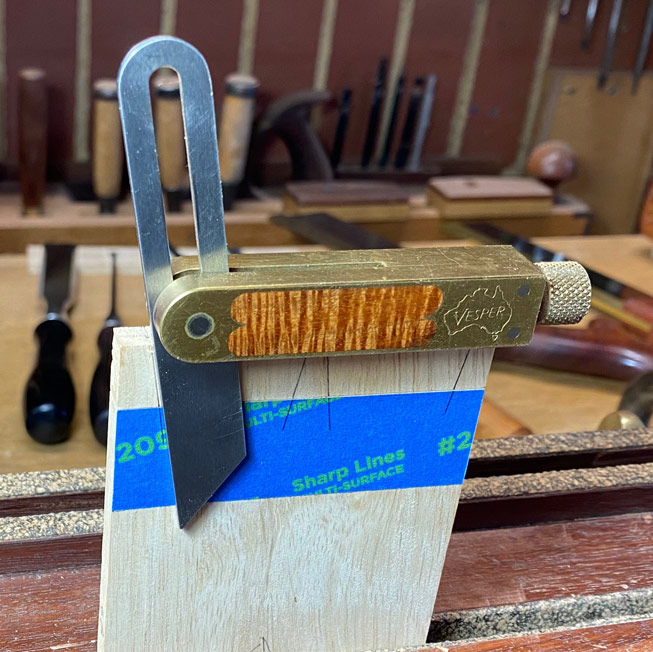 The downside of a sliding bevel is that it requires a second tool, here a small double square, for the vertical lines ..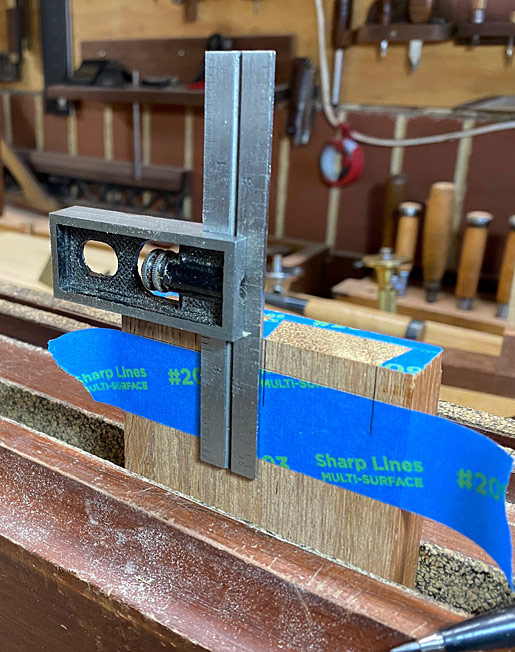 Regards from Perth
Derek