Hand Tools
A box for travelling dovetail saws
Date Saturday, 12 February 2022, at 8:35 a.m.
Derek Cohen (in Perth, Australia)
I've been making a few boxes of late for tools used in demonstrations at wood shows and workshops. They are not jewellery boxes.
The current box is for a couple of dovetail saws, in particular a Veritas 20 ppi and a Veritas 14 ppi (which I have re-filed from 14 degrees of rake to 10 degrees of rake and 15 degrees of rake for the first 1 1/2" of the toe). The 20 ppi is excellent for thin board and softer wood, plus works well for crosscutting (such as the shoulders). The idea behind the progressive rake in the 14 ppi saw is to make it easier to start in hard, brittle wood, and then cut more aggressively.
The wood here is US Black Walnut, and the 20 ppi saw was used.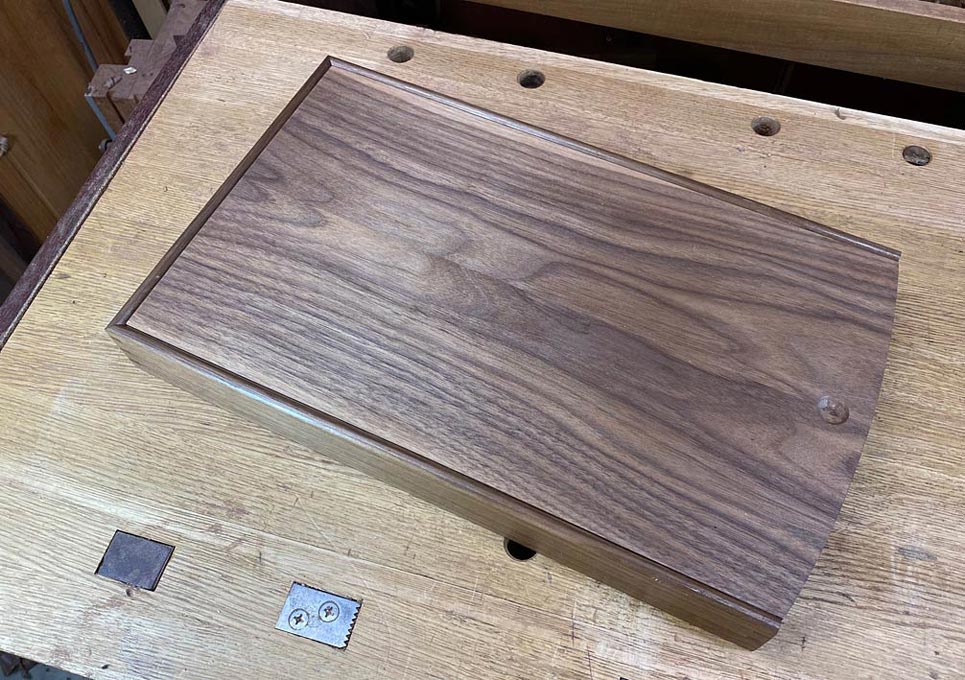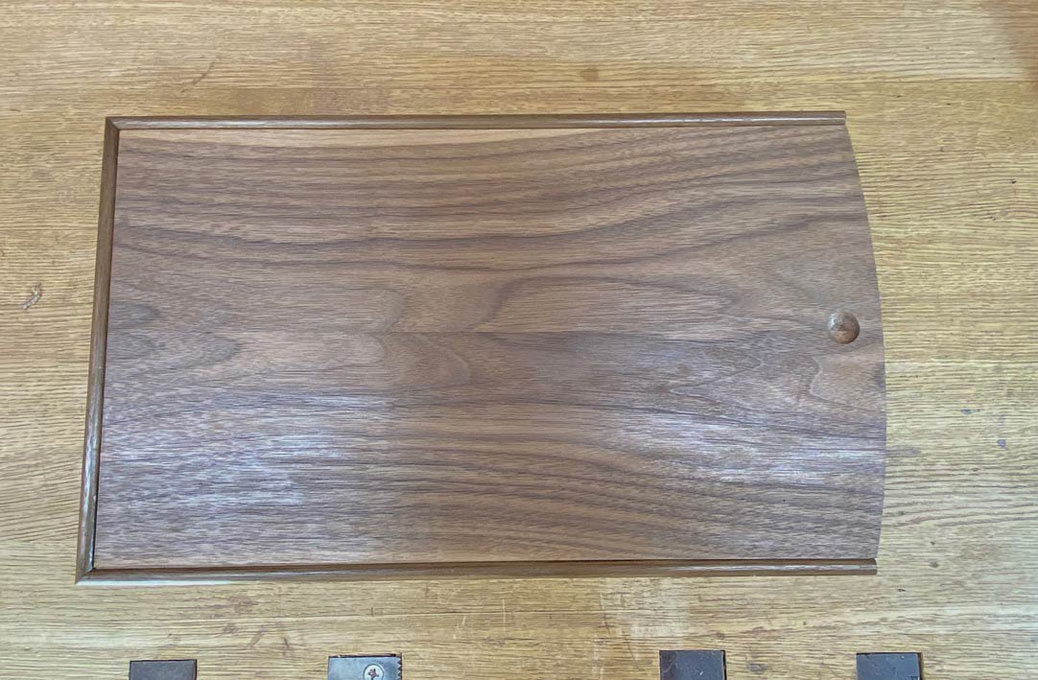 The design involves mitred through dovetail ends and sides rounded at the top. The mitred ends make it possible to hide the grooves ...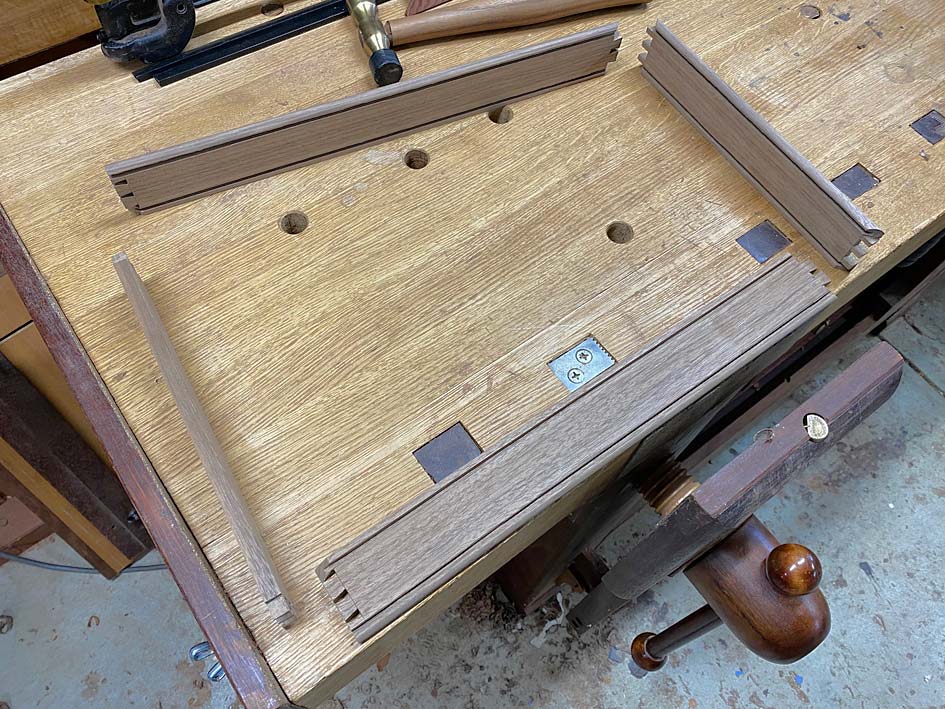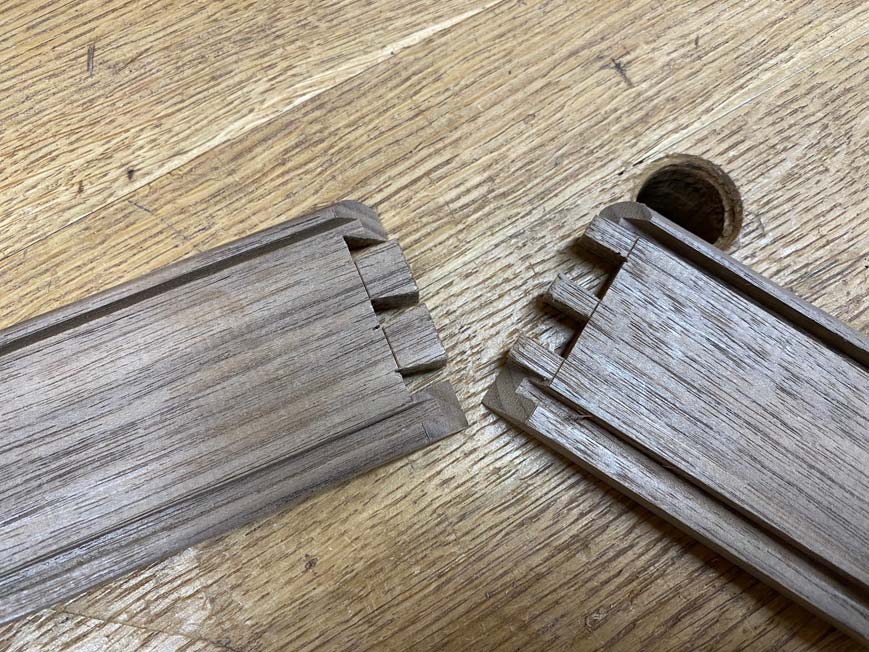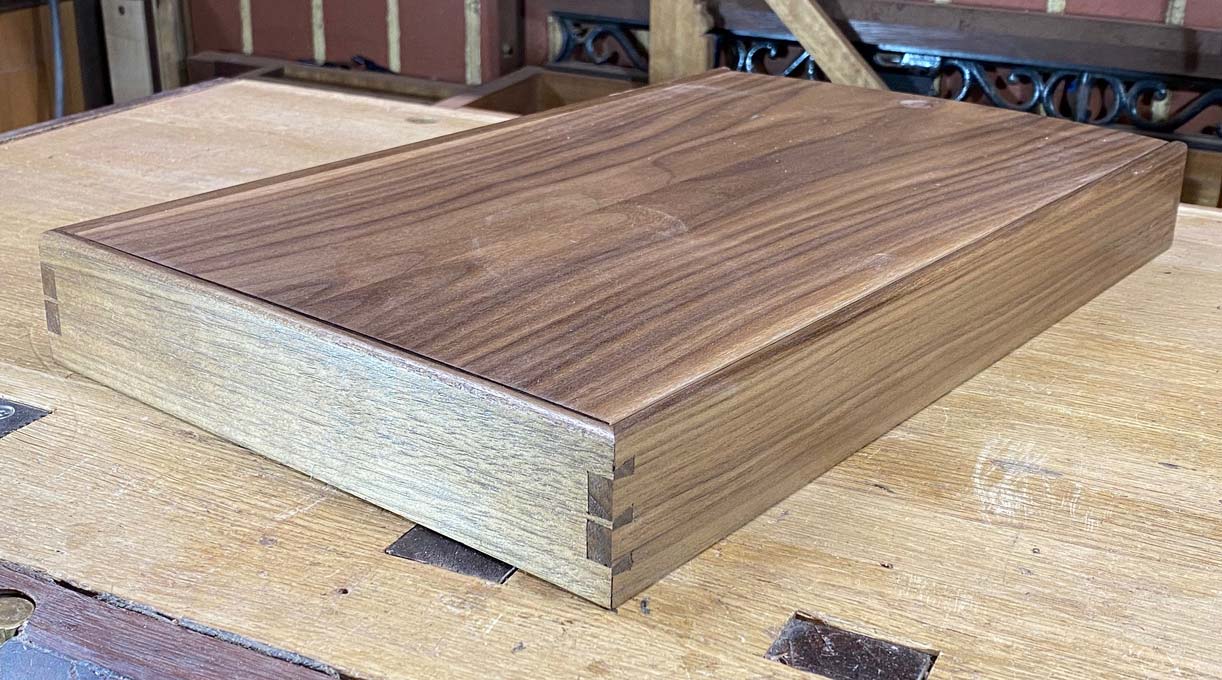 The lid pull is incorporated into the curved end, something I should have done with the previous box ...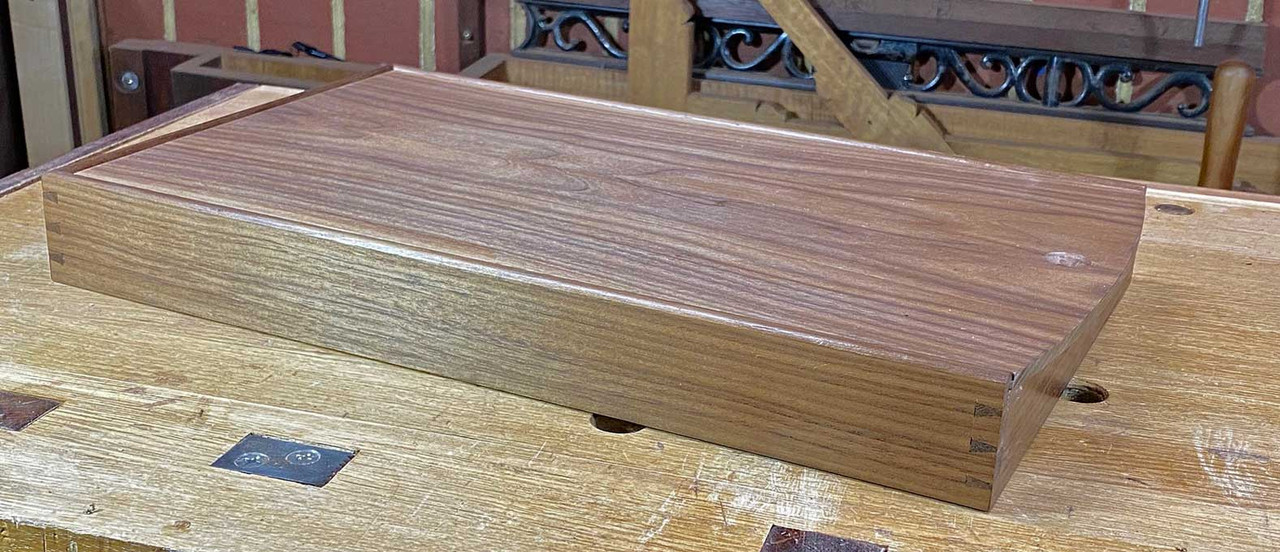 Slide it back to reveal the two dovetail saws ...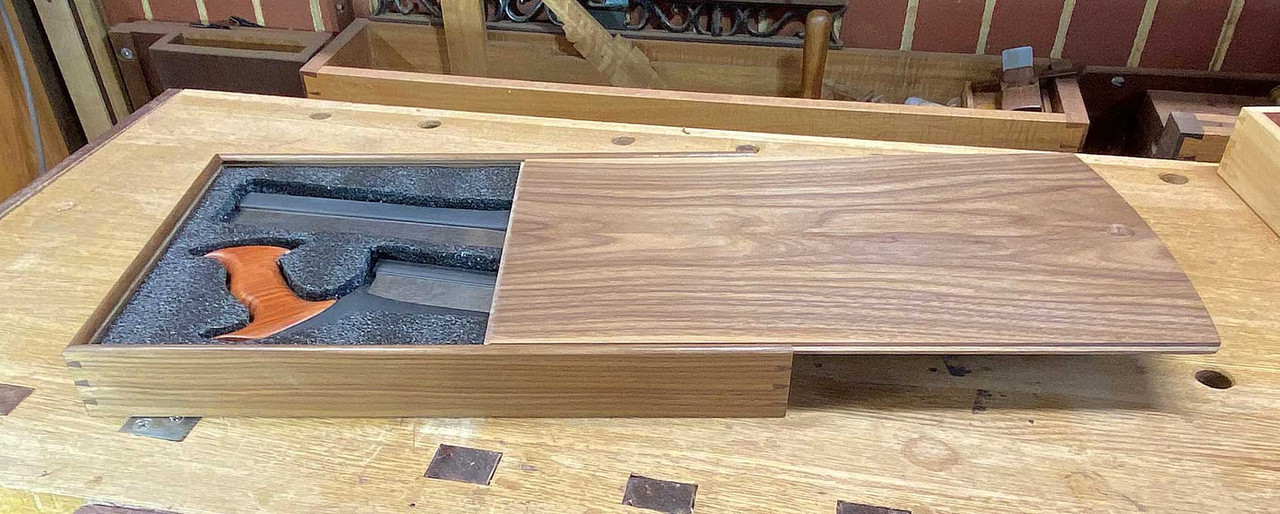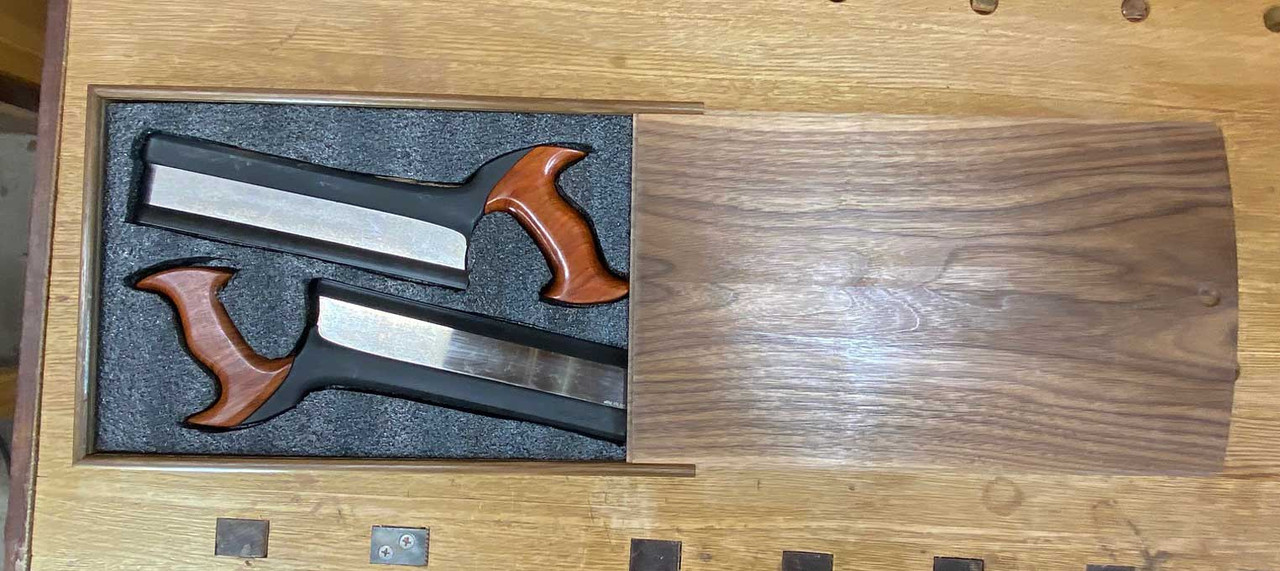 I hope there are some ideas for you to use.
Regards from Perth
Derek
Messages In This Thread