Messages
Subject:
Re: New storage box for chisels
Derek Cohen (in Perth, Australia)
Joe, I completely agree with you about storing chisels in boxes intended for use in the workshop. Finding space for the box is a pain, and it is not always practical.
These boxes are not for this purpose. The chisels are used when demonstrating at shows or workshops other than my own. The boxes are to transport the chisels. Plus to show examples of the work one can do with a hand plane, hands saw and chisel.
For storage in my workshop, I keep my good chisels in drawers below my bench …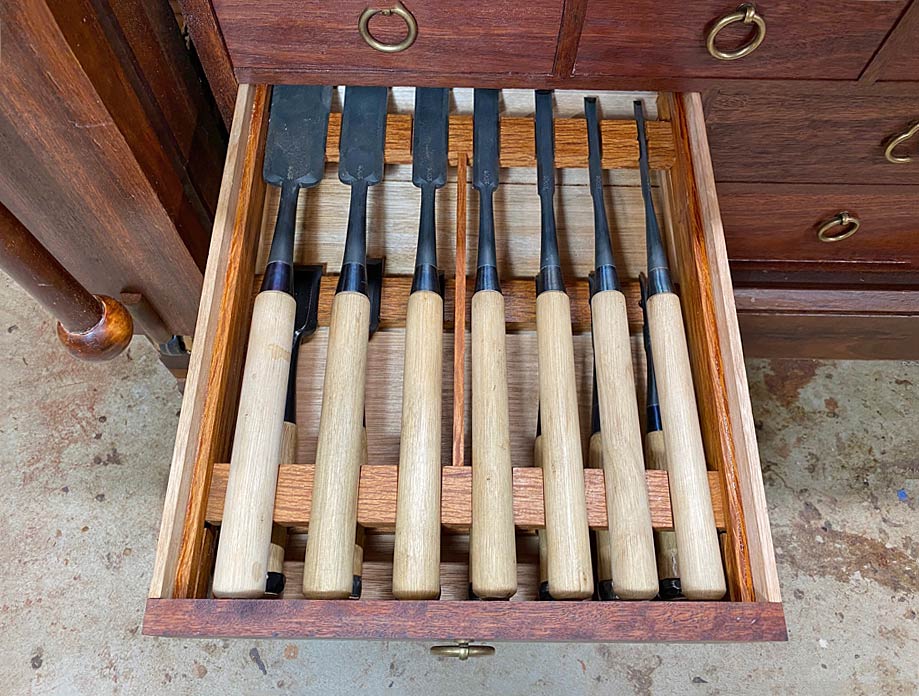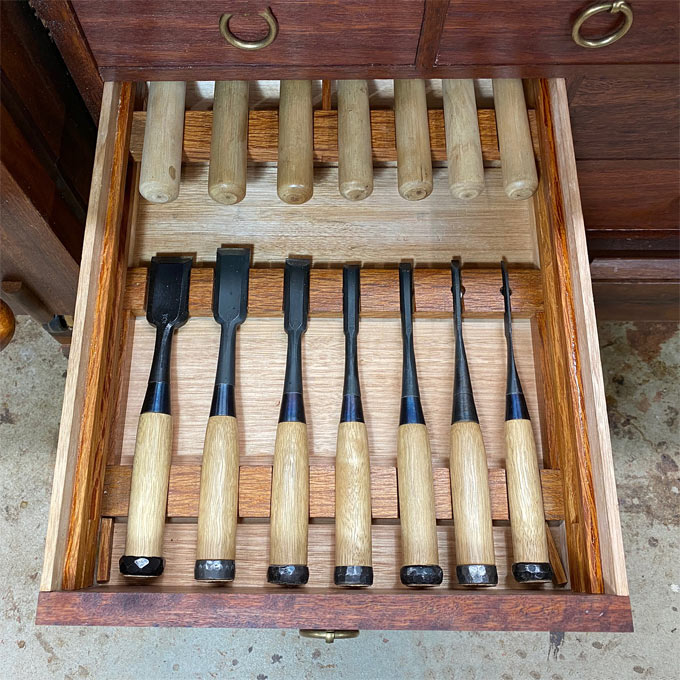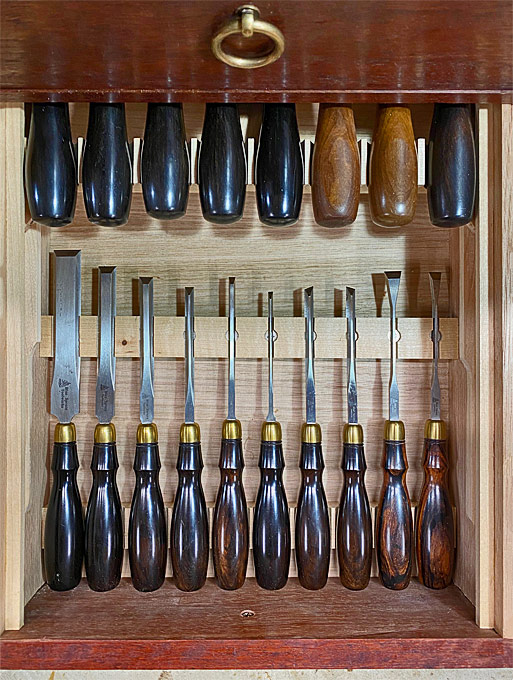 Regards from Perth
Derek