Messages
Subject:
What "style" is this piece?
Alan Young
I am working on a sideboard that is based on this photo:
The top for this piece was a marble slab-I cropped it out of the photo while reformatting the piece for my design.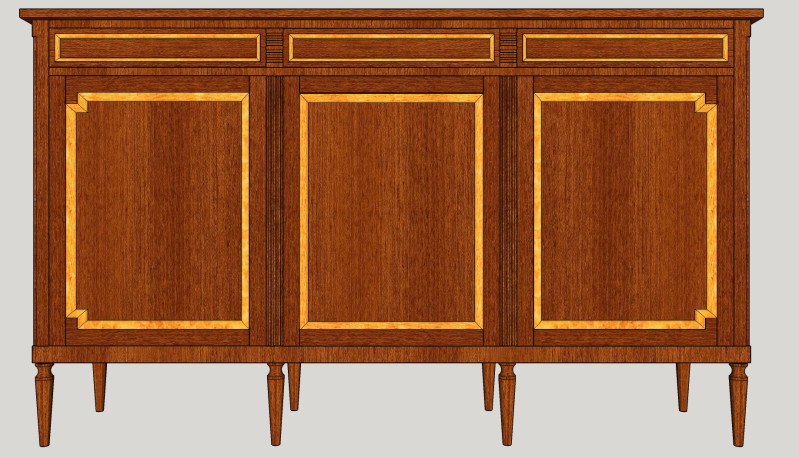 As I review my design-I drew a very squared off top- I am wondering what sort of edge profile would be appropriate for this piece....
Keep it square with just a slight hand sanded treatment to remove sharp edge?
Round Over?
Ogee Styled profile?
Knowing the specific style would be helpful....Where does the piece in the photo fall on the design spectrum?
French Provincial? Federal ?Sheraton? Newport? ?????
Messages In This Thread
What "style" is this piece?