Messages
Joe in a Cleveland suburb
Thanks everybody for taking the time to read and respond to my question.
I got it to work, but I still can't understand how, when I joint one edge of a board, then rip that board with the jointed edge against the fence, I was getting a board with one edge with a curve. I've been using this jointer and TS for 20+ years and never recall having this problem.
Pretty sure, since it wasn't a consistent problem and didn't happen to each board, either the board just hated me or there was user error going on.
I slowed down, took my time, and tied one last joint/rip. Actually it was a couple last times. But I got it. I think I was not being consistent in my feed through the jointer. Both the feed rate and downward pressure.
Frustrating to say the least. A waste of time I don't have. I need to reevaluate my approach I guess. Maybe getting sloppy and trying to work too fast.
In the end, it will be fine for what I am making - a simple tv stand. Not fine furniture.
Here are a few pics. I included a couple of the mitered joint I asked about a couple weeks ago. Thanks for the advice on that too. Bill T. Thanks, it helped.
After glue-up, then some flattening with hand planes, it's looking ok.
Thanks.
Pic #1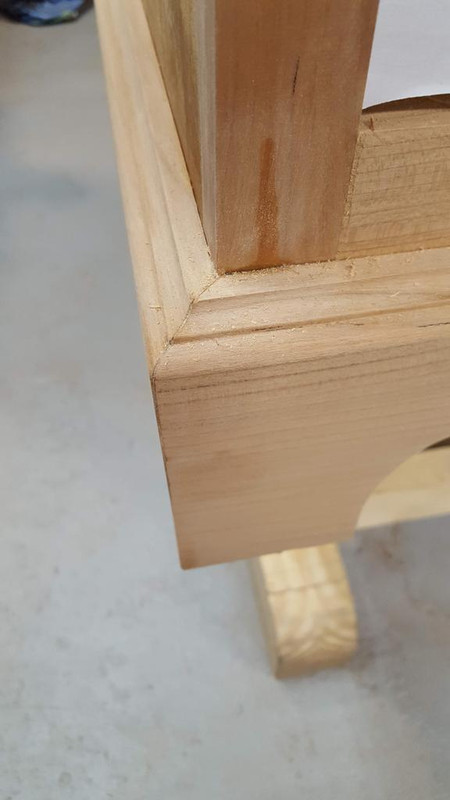 Pic #2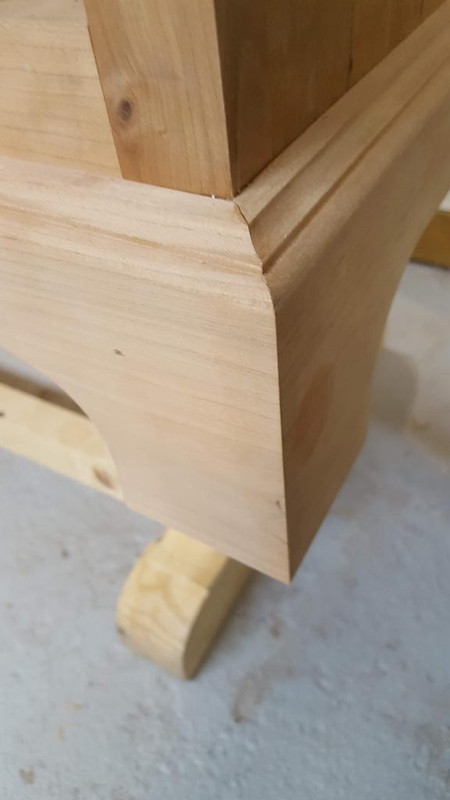 Pic #3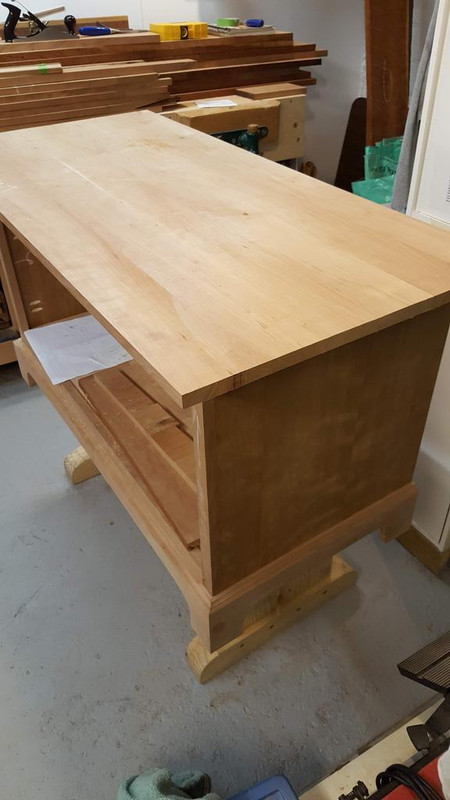 Pic #4

Pic #5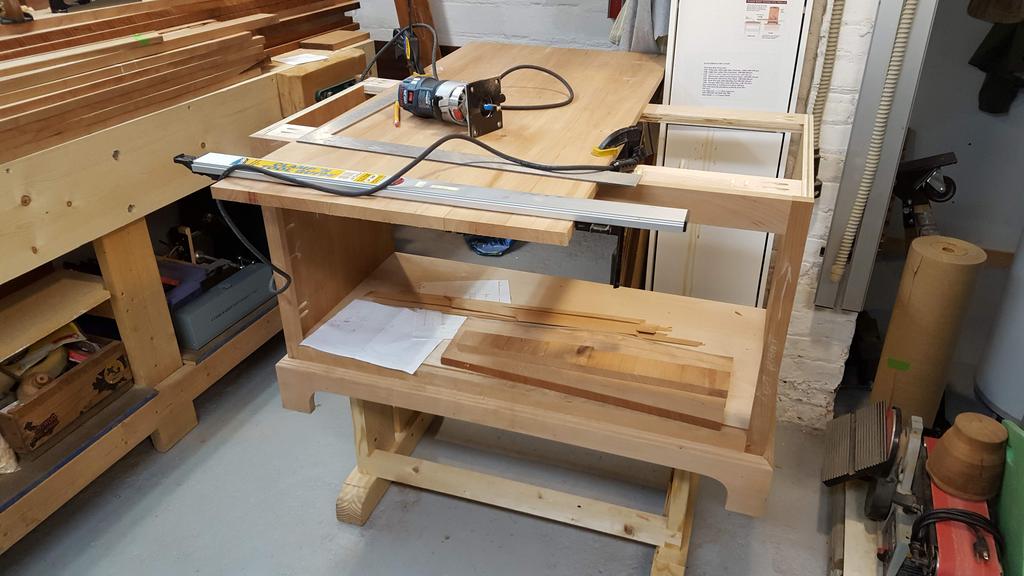 Messages In This Thread