Messages
Subject:
Art Deco Bookcase is Finished.
Alan Young
The case is made from solid Sapele, Mahogany and Walnut. Anigre and Sapele Veneer, and Brass. ​I made the brass door pull and the five brass frame connectors. My father-Roland Young made the brass grill.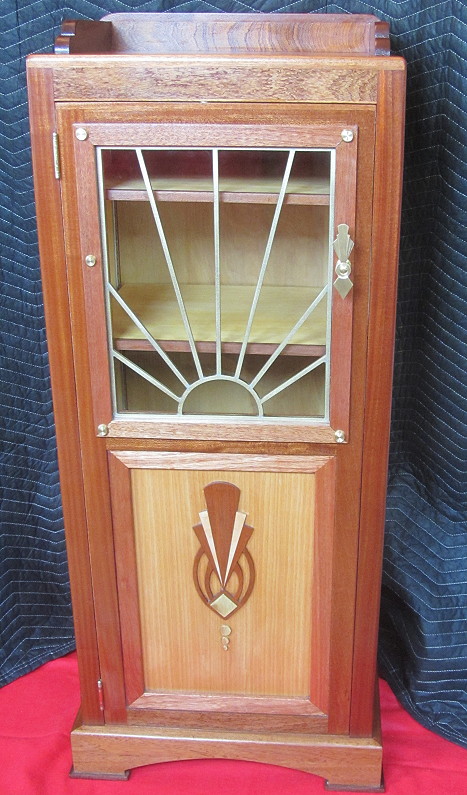 The client first commissioned this sheet music cabinet in 2014.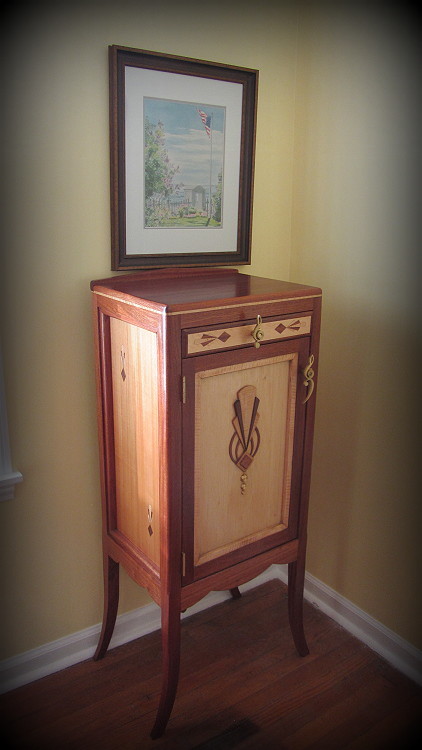 In 2017 my client contacted me to inquire about building a companion piece. This new design would be a bookcase based on this bookcase he saw.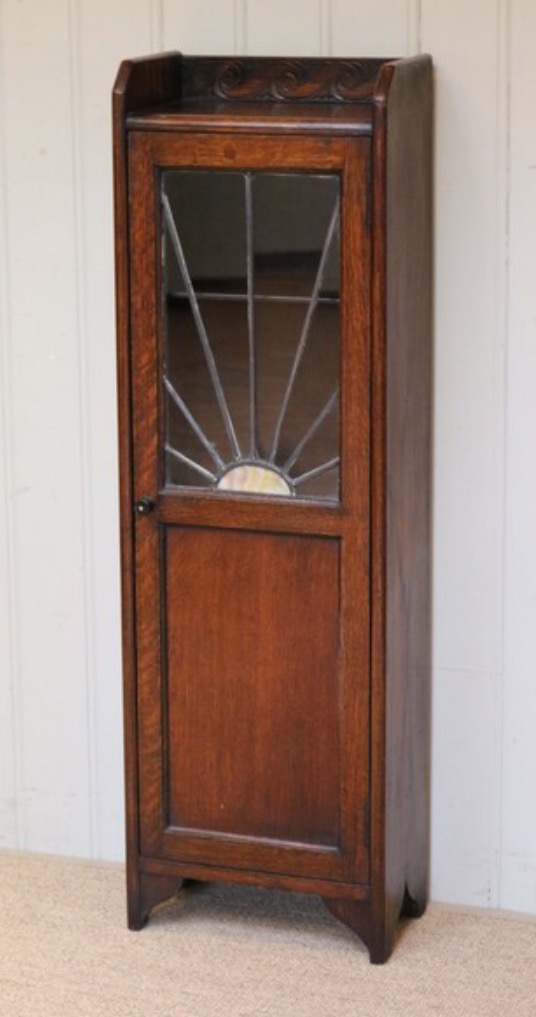 I made this design that combines features from the sheet music cabinet and the Bookcase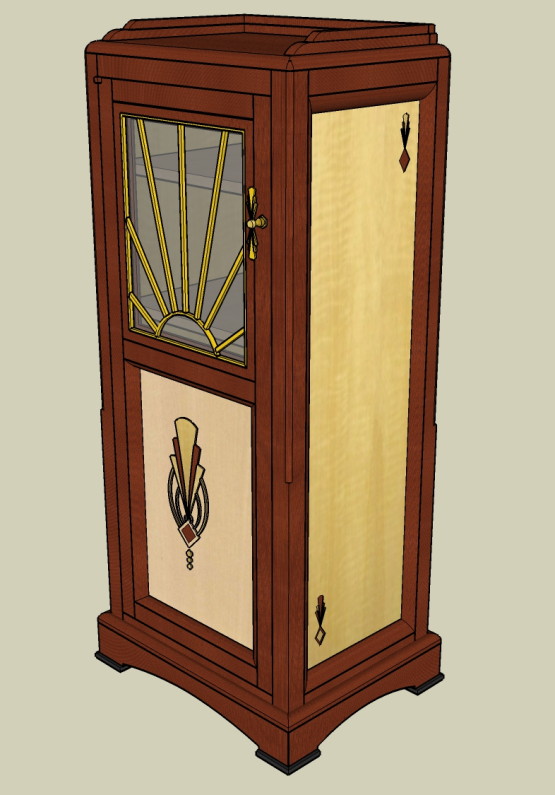 I was very happy to be able to collaborate with my Dad on this piece. At the age of 89 my father-Roland Yound fabricated the brass grill on the front door.
Dad made this jig to hold brass together for soldering.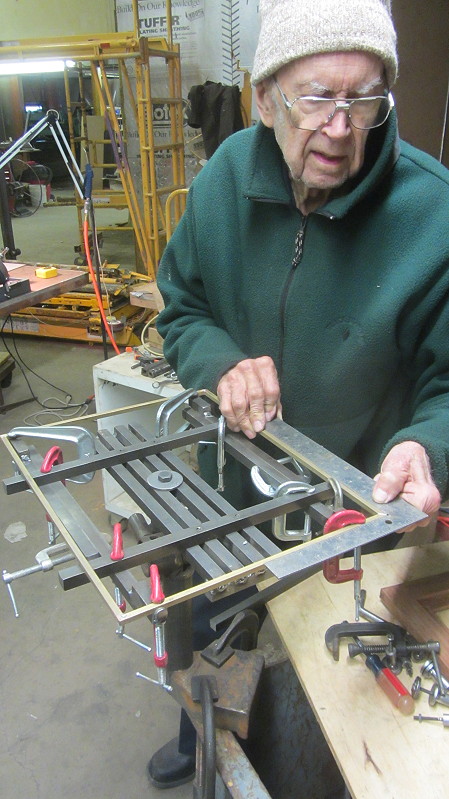 Dad-soldering the brass grill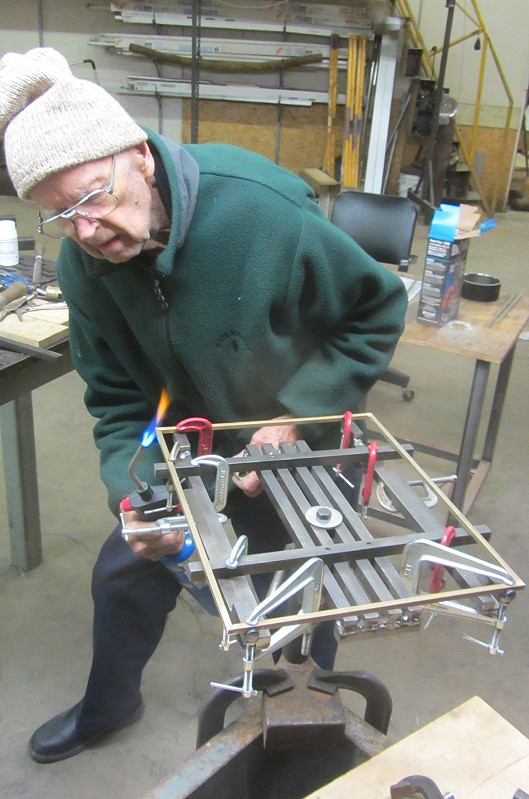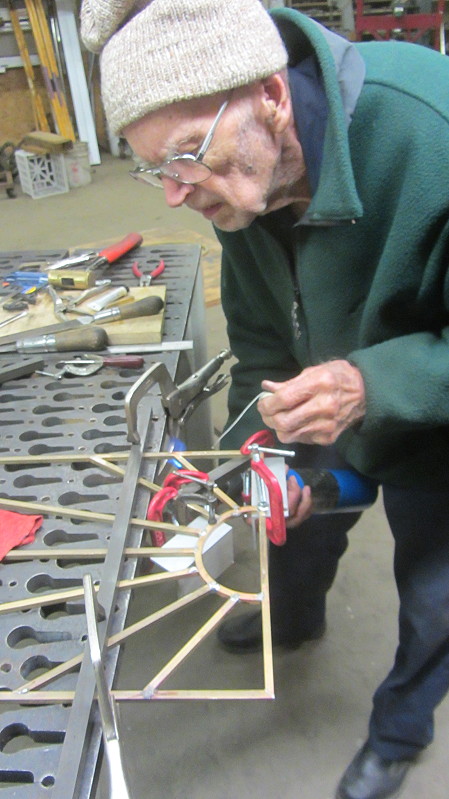 Here we are with the grill perfectly fit into the door frame.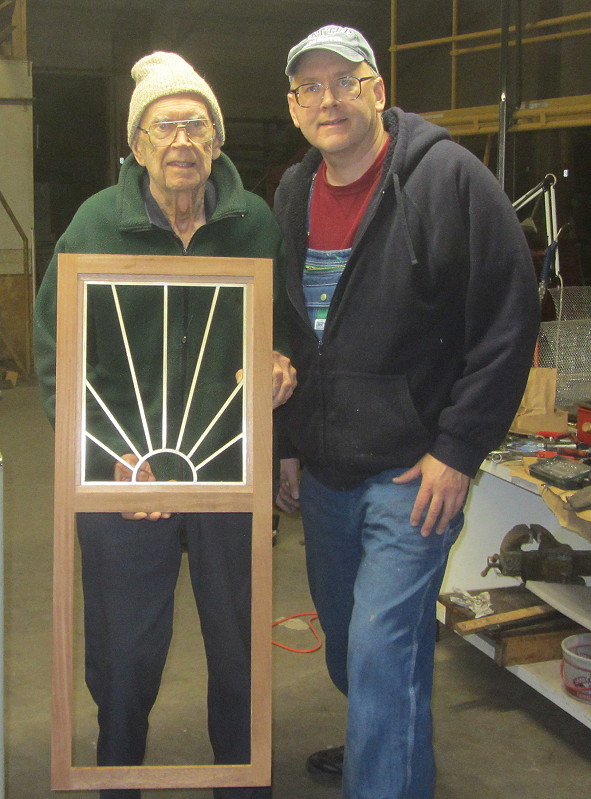 I took four pictures of Dad working on the grill and decopauged them to the bottom of the cabinet for posterity.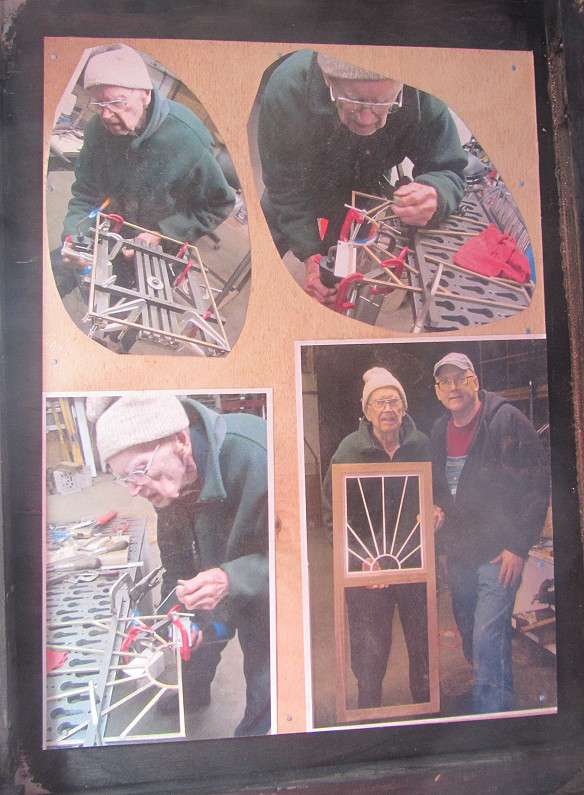 The grill and glass are secured to the door with these brass connecting pads and the Art Deco styled door pull that I made.
The glass and brass grill are set into the door and covered with a wooden frame. The frame is secured to the door with the shop made brass connectors.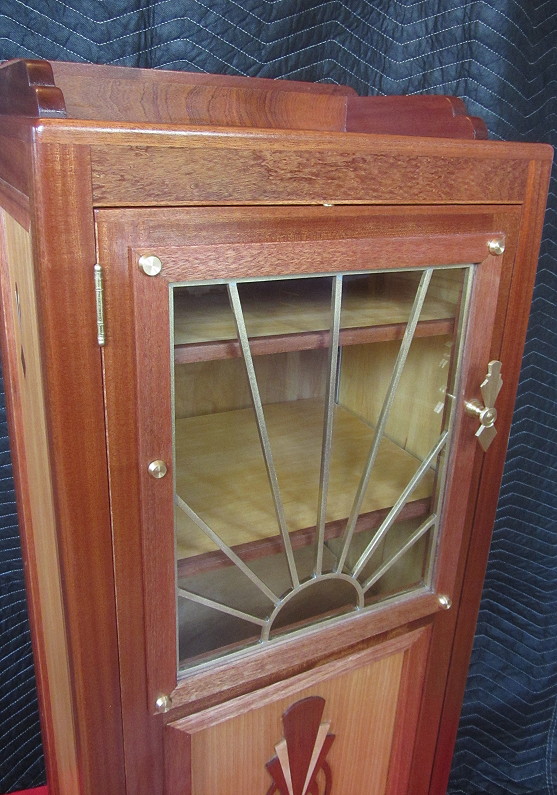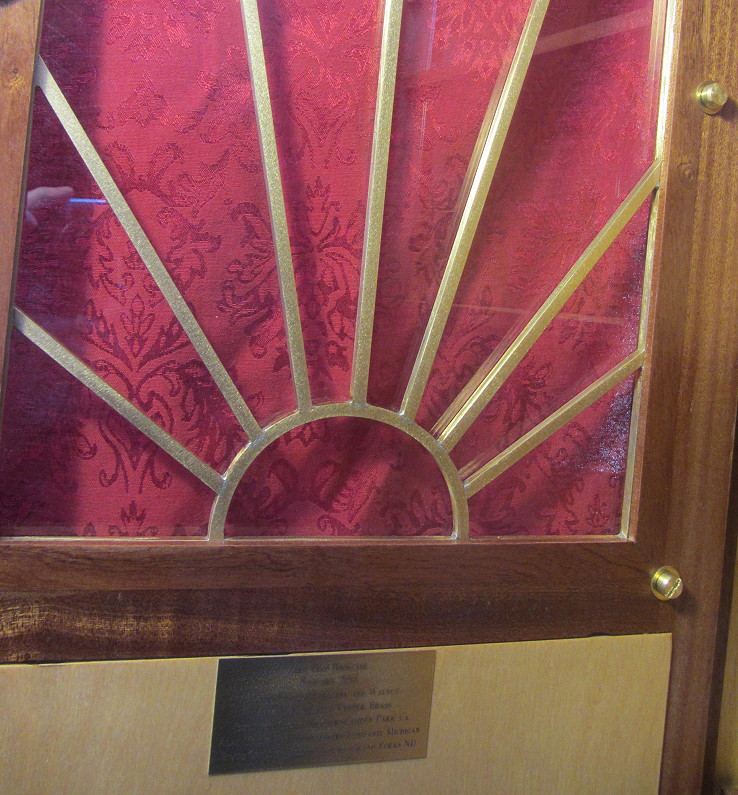 The Art Deco door pull.