Messages
Subject:
I know what you're thinking!
Alan Young
No-Not Solid wood! But I did make a ridiculous amount of labor out of this piece.
The walnut veneer is 1/16 inch thick. I glued sheets of walnut to 1/8th birch plywood in my vacuum press.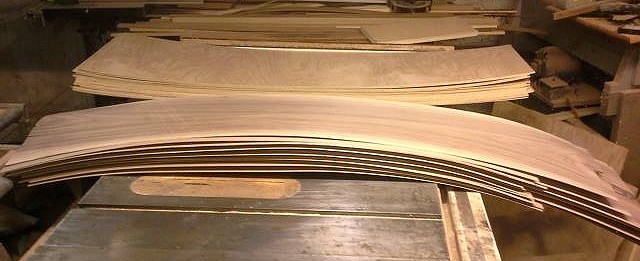 Then I ripped to size ~ 13" wide and glued these sheets on each side of a 3/8" thick sheet of plywood. Final stack is balance like this: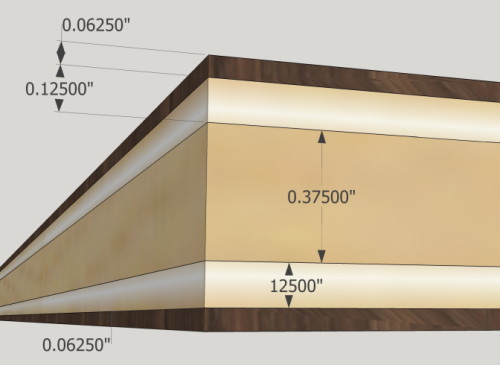 My vacuum press is not big enough to glue these all at once to the middle 3/8 inch thick birch plywood so I glued these individual sheets (6 on each side) one at a time with cinder blocks.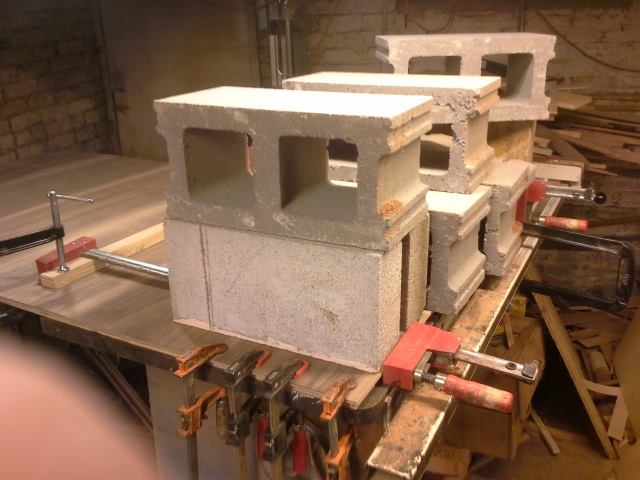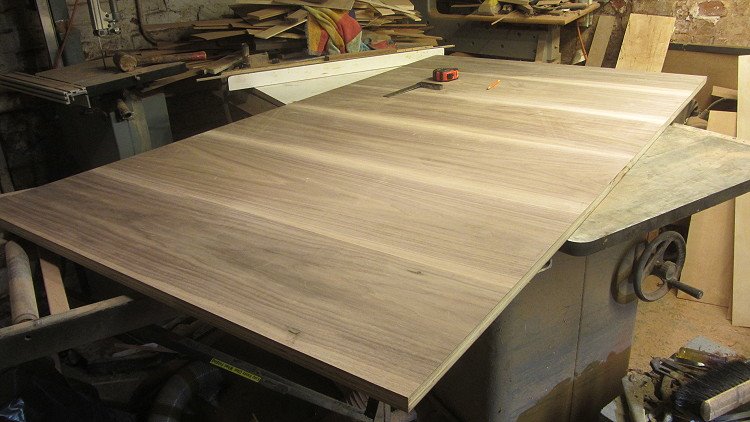 Then I glued solid walnut around the edges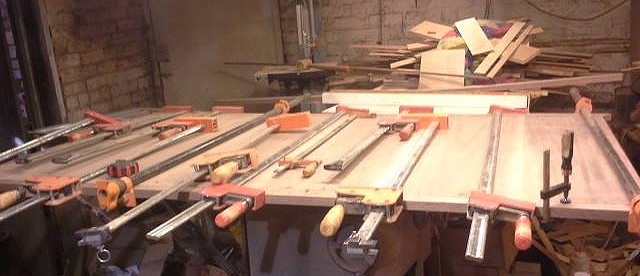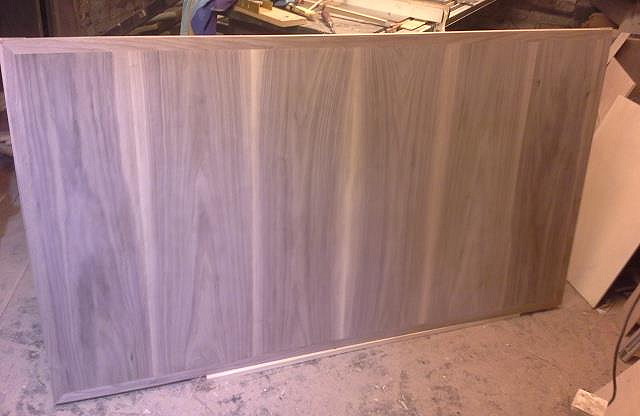 The extensions were fabricated in the same fashion.