Messages
Subject:
What goes around Comes around
Alan Young
I built this Music Stand in 2002 (see Shop Shots 210)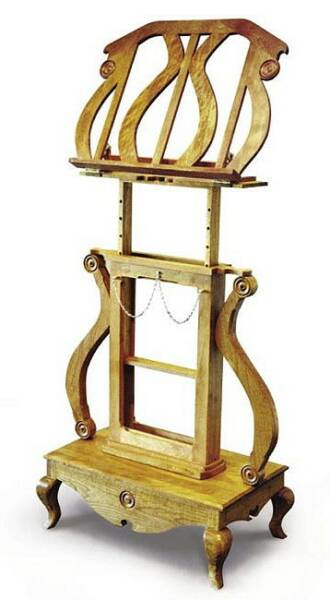 The stand was built for a fund raising auction and was purchased by an Orchestral conductor. Over the years I lost track of this man and never knew where the stand ended up. A year ago I was contacted by the conductor because the stand had incurred some damage and he asked if I could repair it. I gladly took it back to my shop where too many months later I have finally rebuilt the Desk Angle Adjustment Mechanism and refinished the piece.
The original Desk Angle Mechanism design was based on a typical piano design. The changes were made by moving the adjustment bar.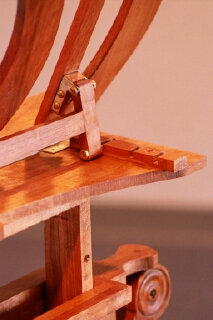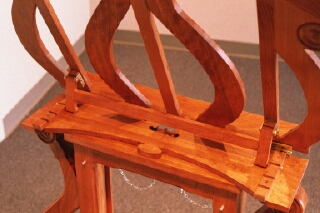 The problem with this design was the lack of a locking mechanism. If the music was in a heavy manuscript there was no counter balance and the Desk would tip forward to the vertical position. So I refitted this stand with an adjustable locking Desk Angle Mechanism.
The new design locks in 4 positions.
1. Vertical or 0 degrees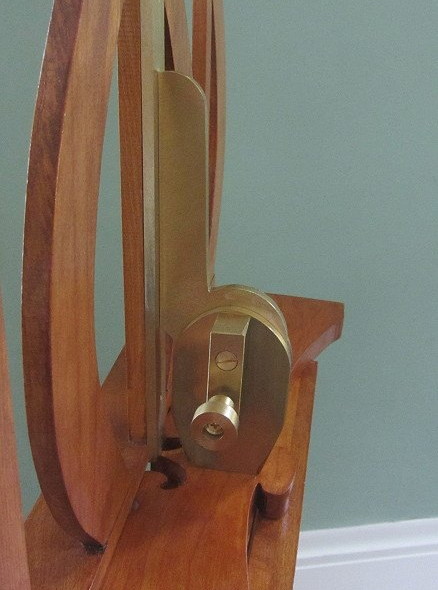 2. 30 degrees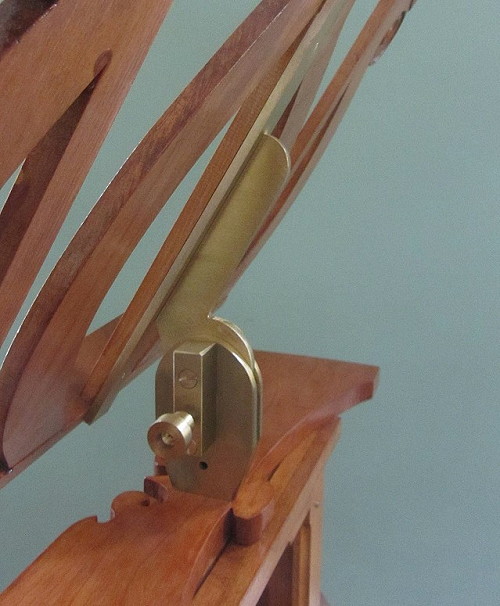 3. 60 degrees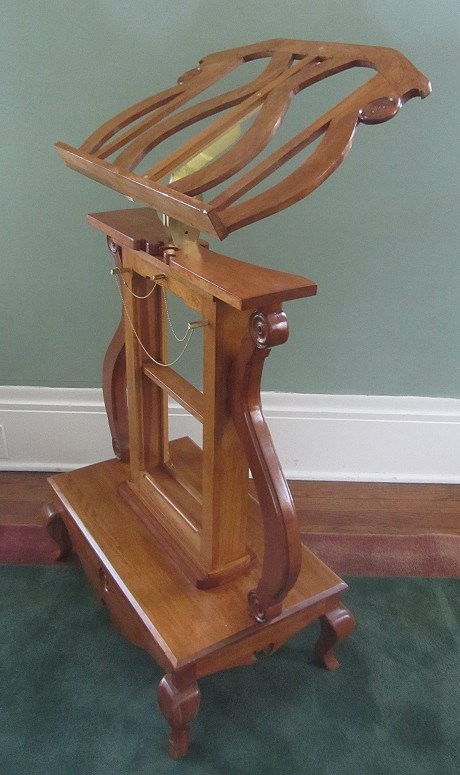 4. 90 degrees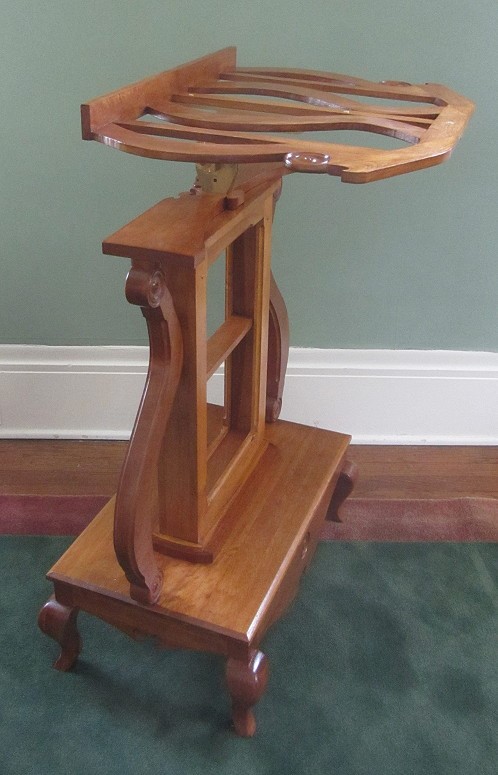 The vertical height adjustments are made with left and right brass locking pins.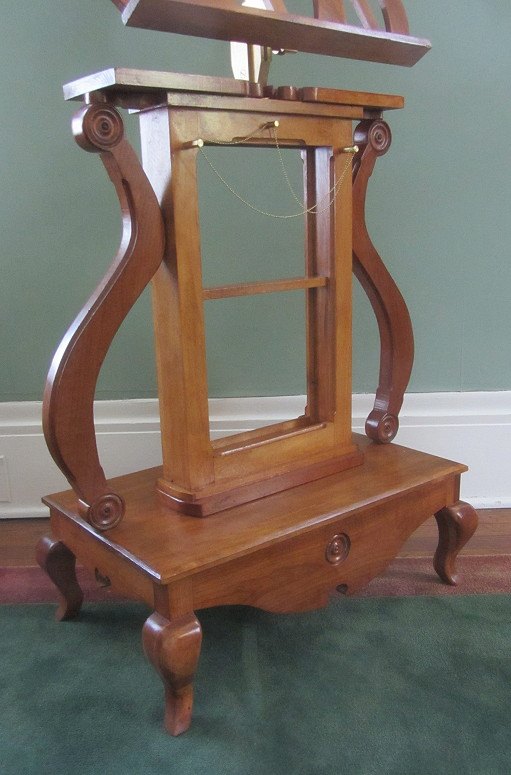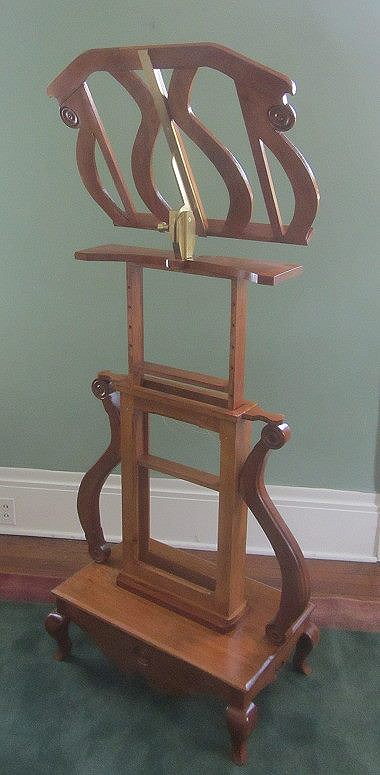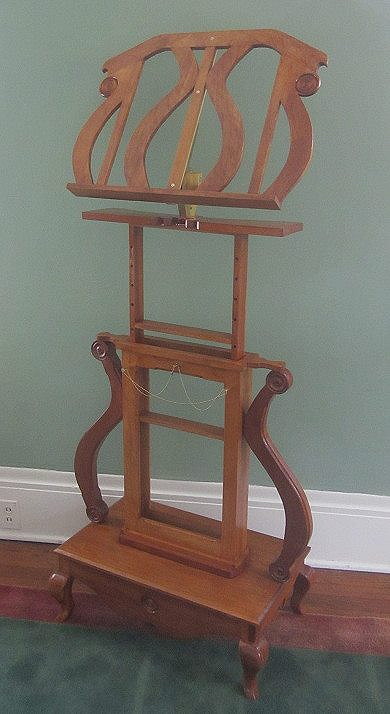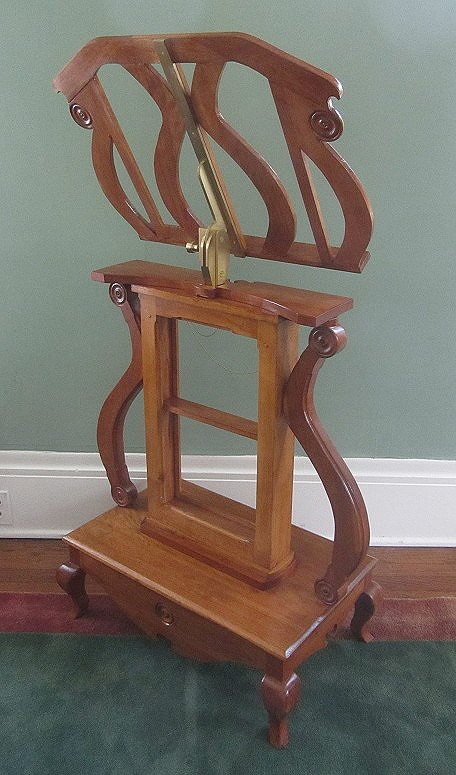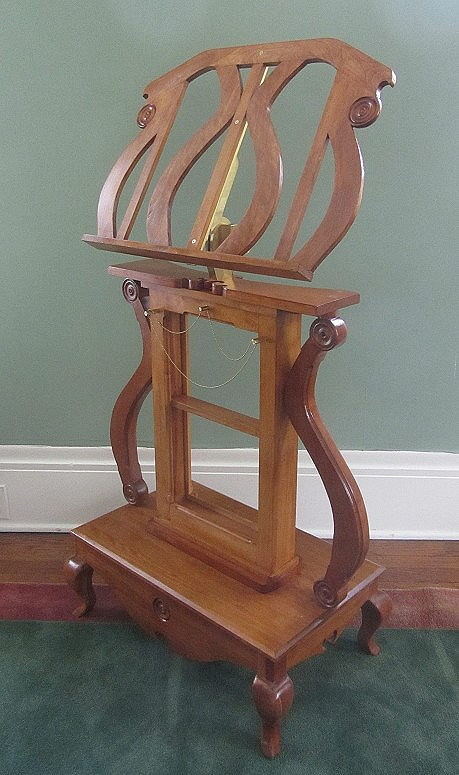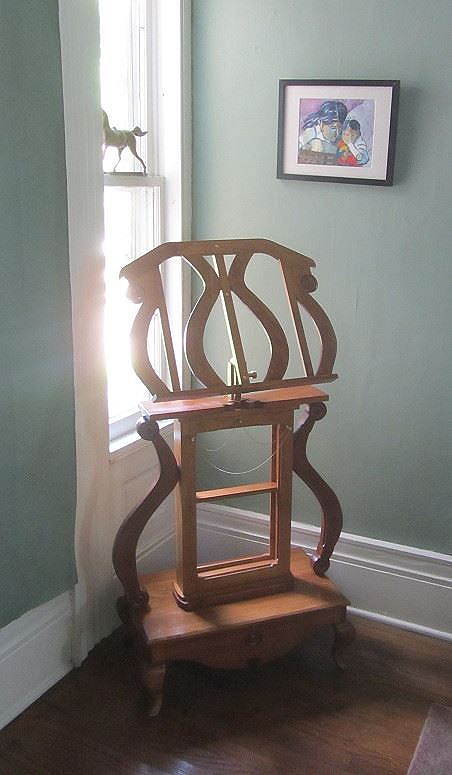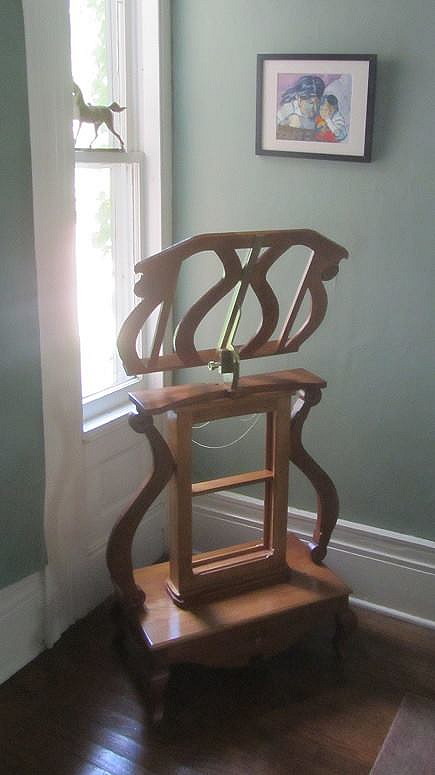 Messages In This Thread
What goes around Comes around