Hand Tools
Subject:
Re: Multiple flute auger bits - question for Derek
Derek Cohen (in Perth, Australia)
Could you comment on whether you think these would also be good to drill the few 3/4" diameter holdfast holes in the top? Isn't this what you used these augers for in one of your WC descriptions? If so, could you refresh my memory as to if and why you used a pilot bit?

Will I be able to drive and control these augers with a heavy duty 1/2" Dewalt power drill? Or will I need to use a bit brace, especially for the larger 1" holes I'm planning?

Sorry to ask these questions but my attempts at searching the WC site to find your older posts about these augers has been frustrating to say the least…
John, I drilled the bench using a 3/4" Jennings bit in a 12" MF brace (similar to a Spofford) ...
These are the Woodowl bits ...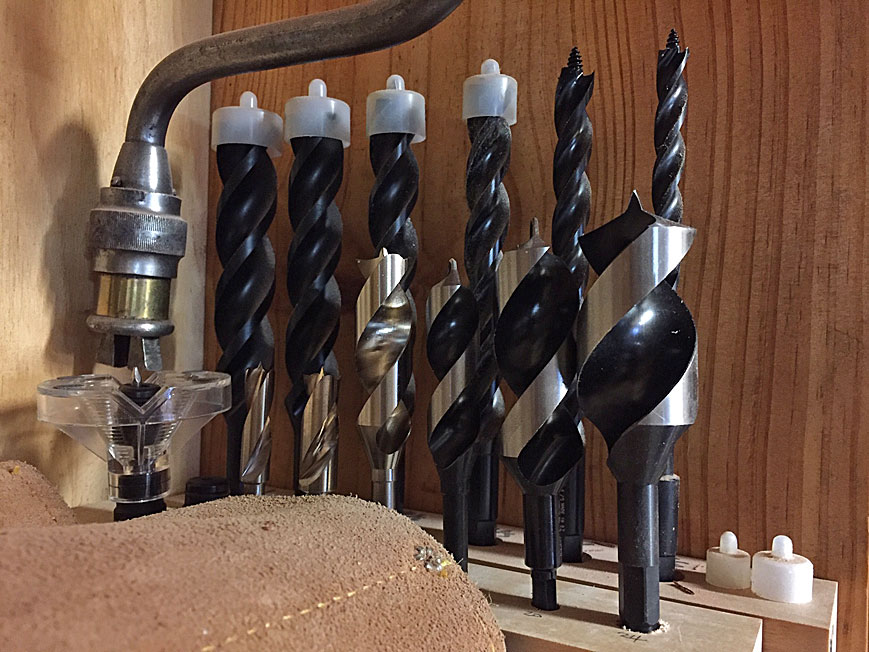 ... used in a Bell Systems brace ...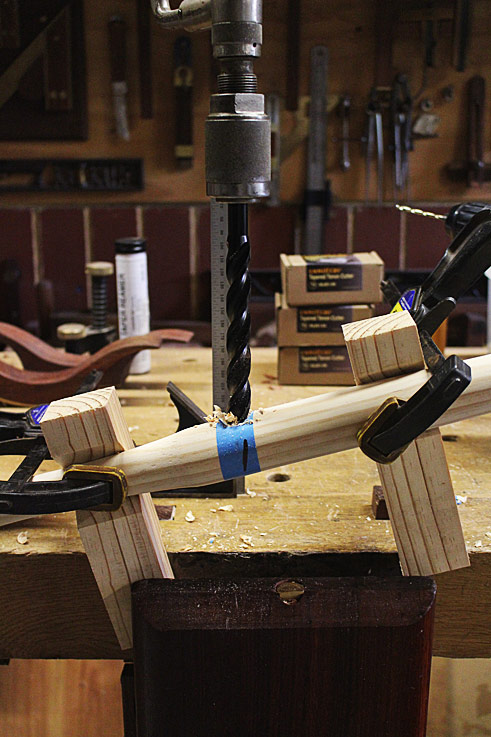 or drillpress ...
When drilling into hard hardwood, I discovered that the lead screw type (coarse or fine) becomes of minor importance if a pilot hole is drilled. This does most of the work that the lead screw would do (drilling) and allows the lead screw to do its most important job (pulling the cutting edges into the wood) ...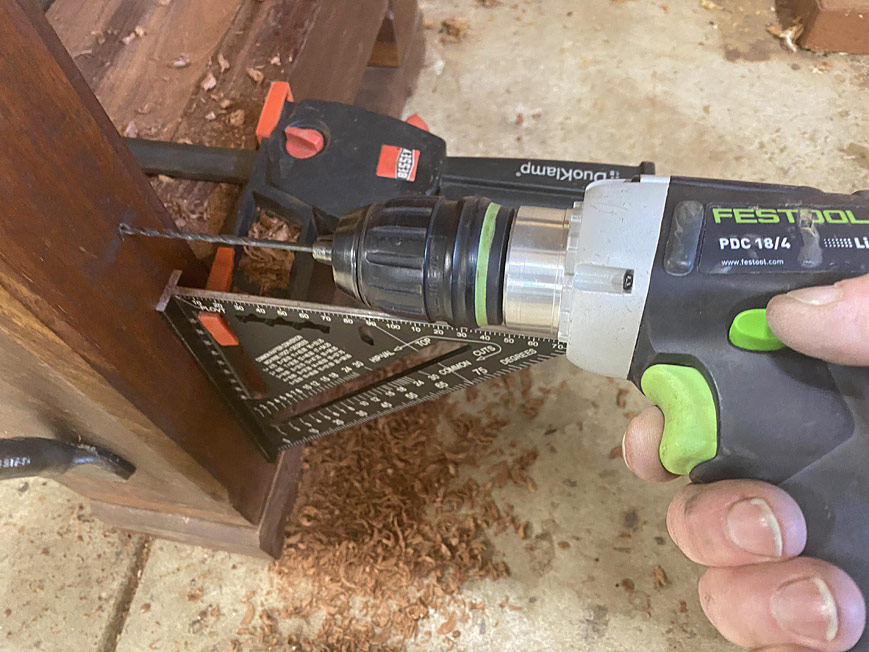 .. followed by ..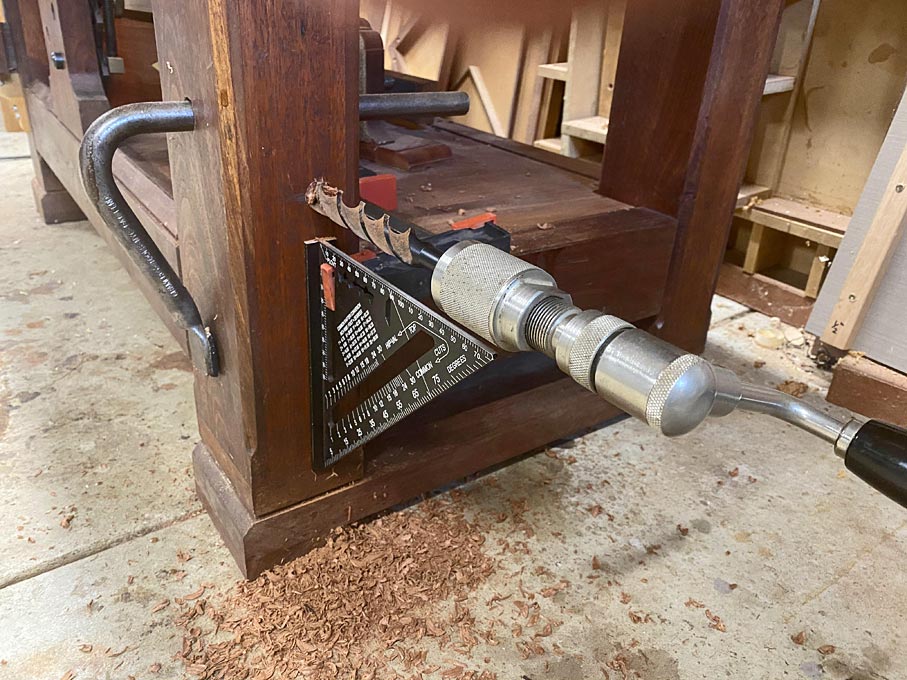 I am not a fan of using a cordless or power hand drill with larger auger bits. The lead screws will pull the bit in at a rapid rate of knots, and also twist your arm off! A drill press is worse as the work piece will attempt to climb up the bit. Hence the need for augers without lead screws.
For drilling into a bench top, I also prefer the brace for the larger bits (with screws) as it has a lot of torque combined with much control. It is so much easier with a pilot hole!
I came by the screw-less augers more recently (a couple of years ago). I have only used them in a drill press to date. The drill press provides a lot of control/accuracy. In theory, they should be good for a cordless drill, but I have no experience here.
A 12v cordless should be fine. I still have and use a 25 year old 12v Panasonic. Much of the time I use a 10.8v Festool. The Festool drill in the photo is an 18v powerhouse.
Regards from Perth
Derek