Hand Tools
Subject:
Re: Another dovetail layout tip
Derek Cohen (in Perth, Australia)
Bill, I treat each project as a separate design (since I rarely build the same piece twice).
One of the decisions is where I want to place the drawer bottom, and how thick it will be. These do not automatically go 1/4" or so up from the lower edge.
How large is the drawer, what is it going to carry, and will the sides be grooved or receive slips?
The current project drawers may be for an underbench tool chest, however the drawers are small, and I need to conserve space. The drawers will carry light-ish items, such as squares, cutting gauges, chisels. To maximise space, the drawers will have sliding inserts.
For this reason, I am planning on 1/4" thick drawer sides (which is usual for finer furniture), with a 3mm deep groove 3mm from the lower edge, additionally supported by a 3mm high x 10mm wide slip.
The lower, "larger", drawer bottoms will be 1/4" thick ... I am toying with the idea of 3mm thick for the "smaller", upper drawers.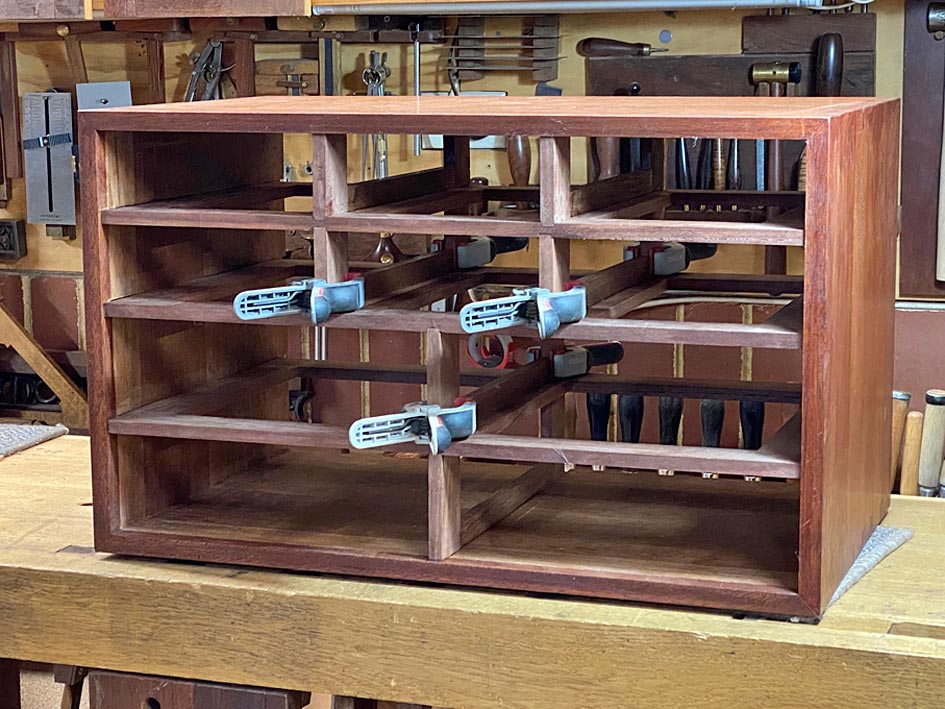 Small drawers: 205mm x 70mm (8" x 2 3/4")
Large drawers: 305mm x 95" (12" x 3 3/4")
As mentioned, all my pieces vary, so I go through this thinking process for each: what do they need?
Regards from Perth
Derek