Hand Tools
Subject:
Re: Drawers -heads or tails
Derek Cohen (in Perth, Australia)
Personally, I do not fancy the idea of nails. Two reasons: firstly, I do not want to leave holes in surfaces; secondly, tapping a nail into our hardwoods will likely lead to a split. They first require drilling to do this!
Instead, I have suggested a clamp (or two), integrated into a Moxon vise. This works very well.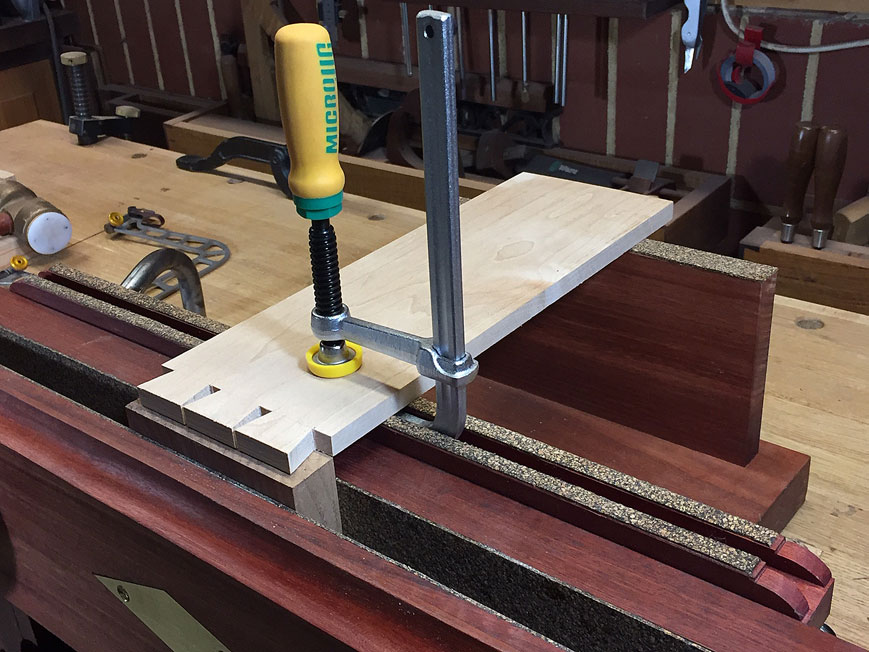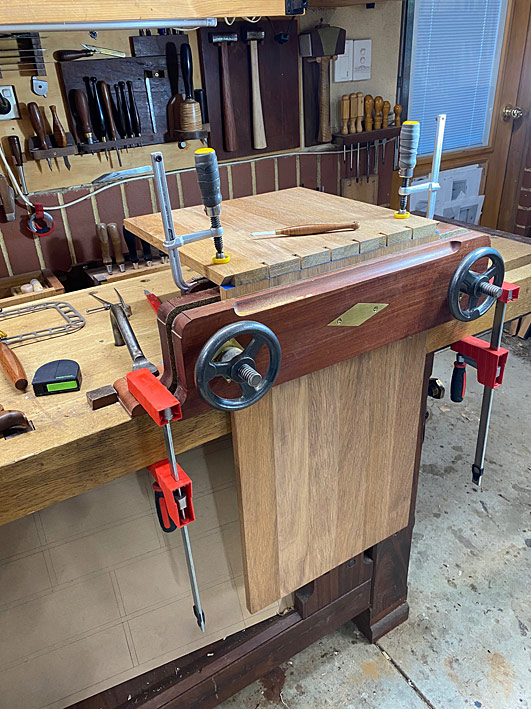 Regards from Perth
Derek