Hand Tools
Subject:
Re: Tenon Saw suggestion??
Derek Cohen (in Perth, Australia)
Tom, the first consideration is whether you want a 12" or a 14" plate. My preference is a 14" plate.
There are plenty of Disstons around, but my favourite is a 14" Drabble & Sanderson, circa 1920? This is the bottom saw. The top backsaw is a 12" Disston #5. I'm not sure what year this would be.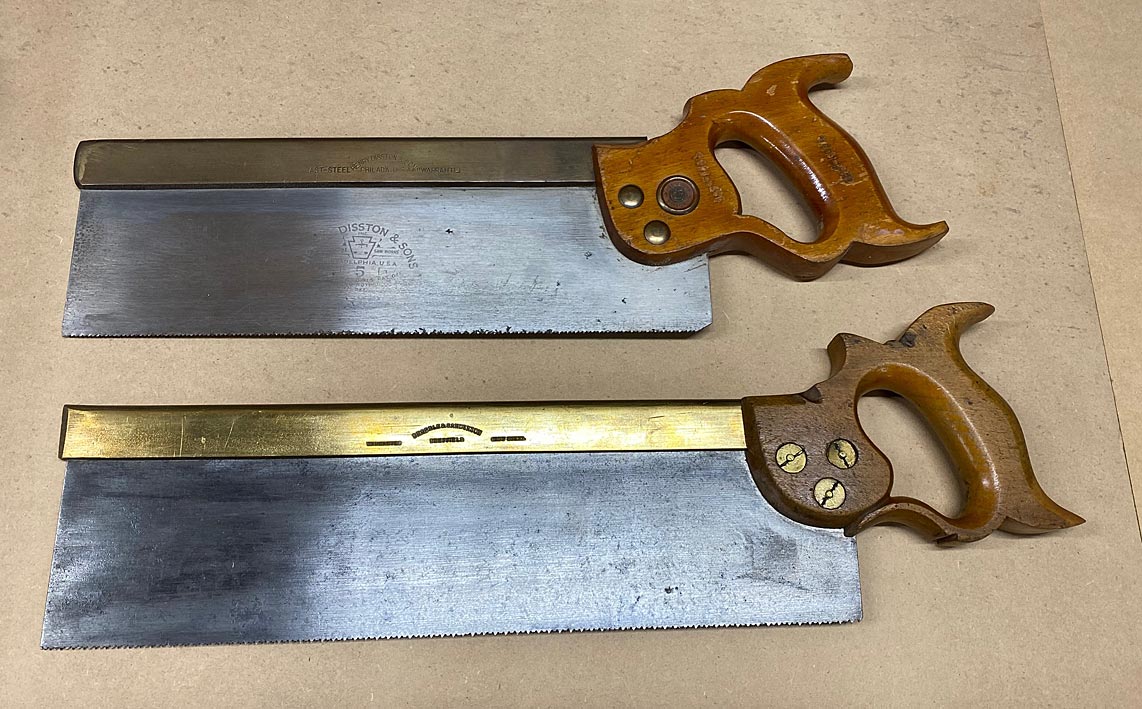 I think I filed both 12 tpi.
Regards from Perth
Derek
Messages In This Thread