Hand Tools
Subject:
Re: Maybe these? *LINK*
Derek Cohen (in Perth, Australia)
Denny, I doubt they would work, so save your money - spokeshave, no matter the size, still require being balanced, and their narrow sole will skew if more pressure is placed on one side than the other. It would be very difficult to balance these with one hand, even if they appear small (I have one).
I sometimes find that I'm hanging on to a project with one hand and trying to do some final shaping with the other hand. I've had some success working the Lee Valley low angle shave with one hand, not much success with the standard size Lee Valley shaves. Is there anything in current production that would be easier to handle with one hand? Flat bottom is what I'm looking for.
The tool that I recommend - and I know that this works as you seek - is a scraper I built based on the Stewmac scraper for guitar building (link below).
Mine is the rear end of a 1/8" thick O1 plane blade that I shaped ...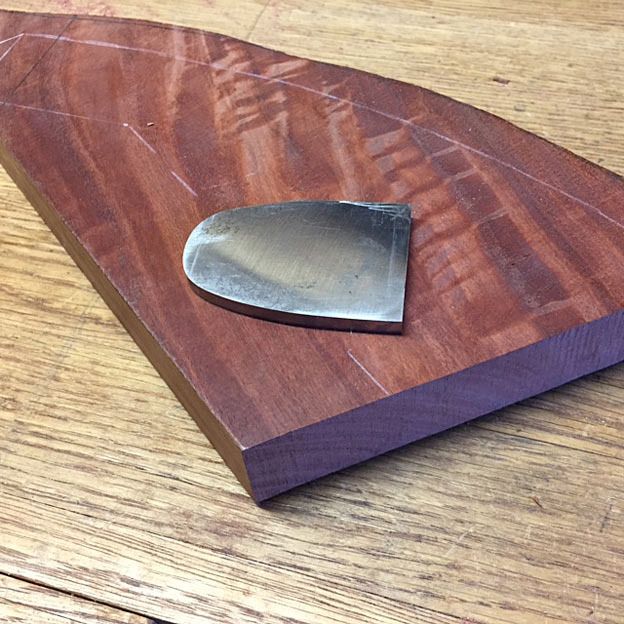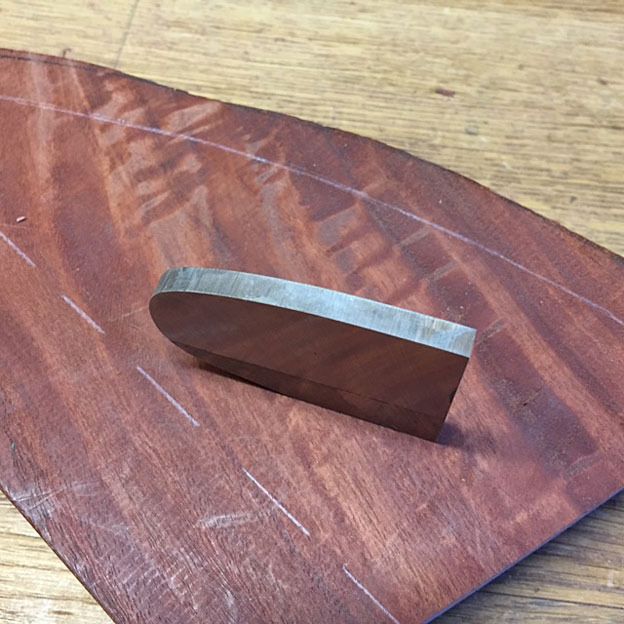 This is prepared very simply by grinding the edge to a burr on a bench grinder ...
The finish is actually pretty good ...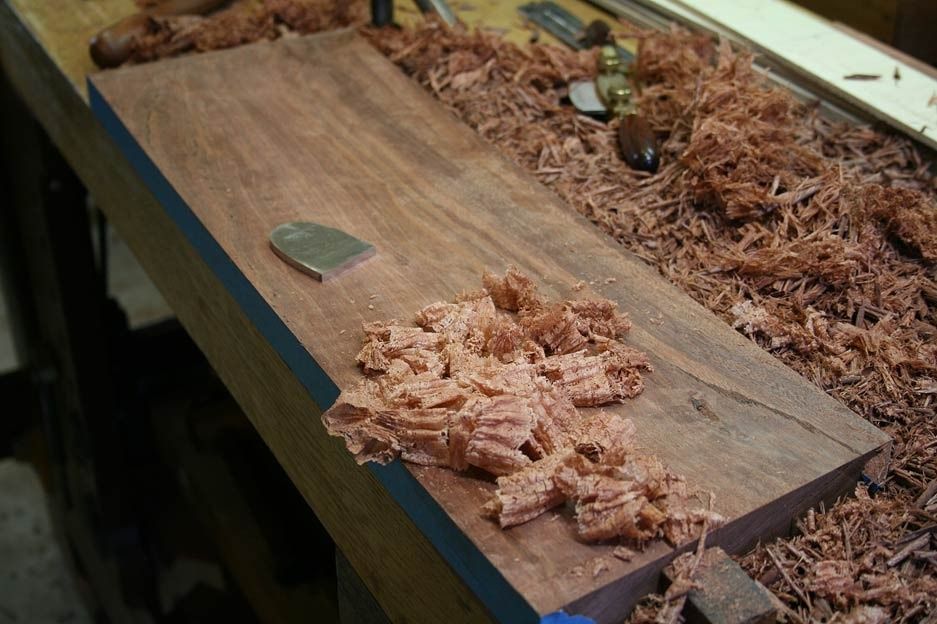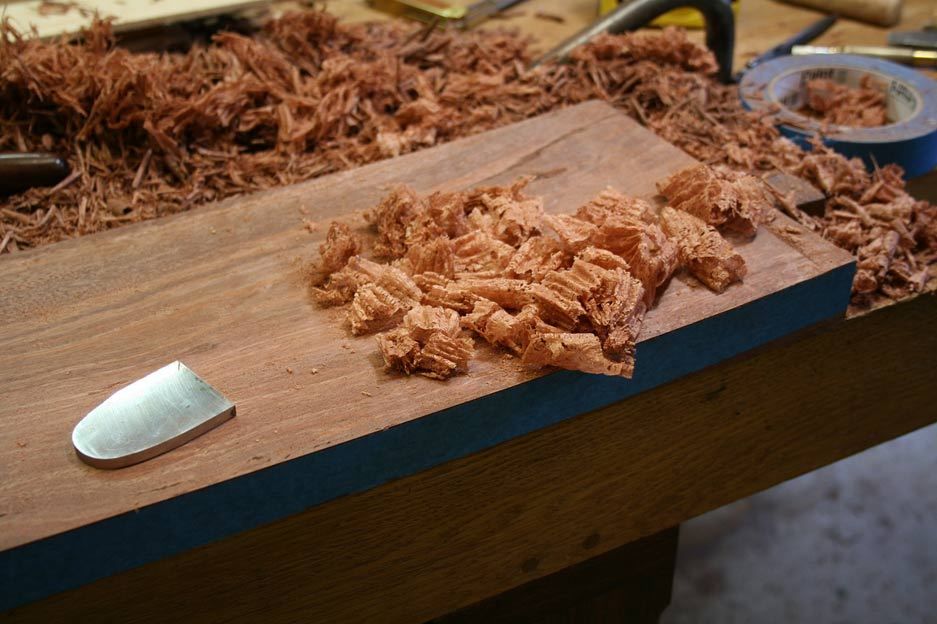 Regards from Perth
Derek