Hand Tools
Derek Cohen (in Perth, Australia)
I like the idea of using a brace and bits, but is it worth getting new bits or should I try fixing the old drill bits? Right now it doesn't seem worth the trouble. Advice, opinions?
Hi Denis
The average 10" brace has more torque than a power drill. I find mine to be invaluable and a great adjunct to a battery drill (I have 3 or 4 braces that get used fairly frequently).
Here is a 3/4" bit going through 3 1/2" of European Oak bench top ..
The first rule is that the bits need to be sharp and the screw threads intact. Bits are easy to sharpen with a safe file. Lee Valley sell them.
The second tip is one I recently discovered - or, more accurately, adapted from the tip of a fellow Aussie woodworker. He had recommended drilling a pilot hole if one wanted to use a forstner bit in a brace (this works well). I decided to do the same for larger bits when working in hard woods (such as the Jarrah below). The pilot hole needs to be a little narrower than the leading screw ...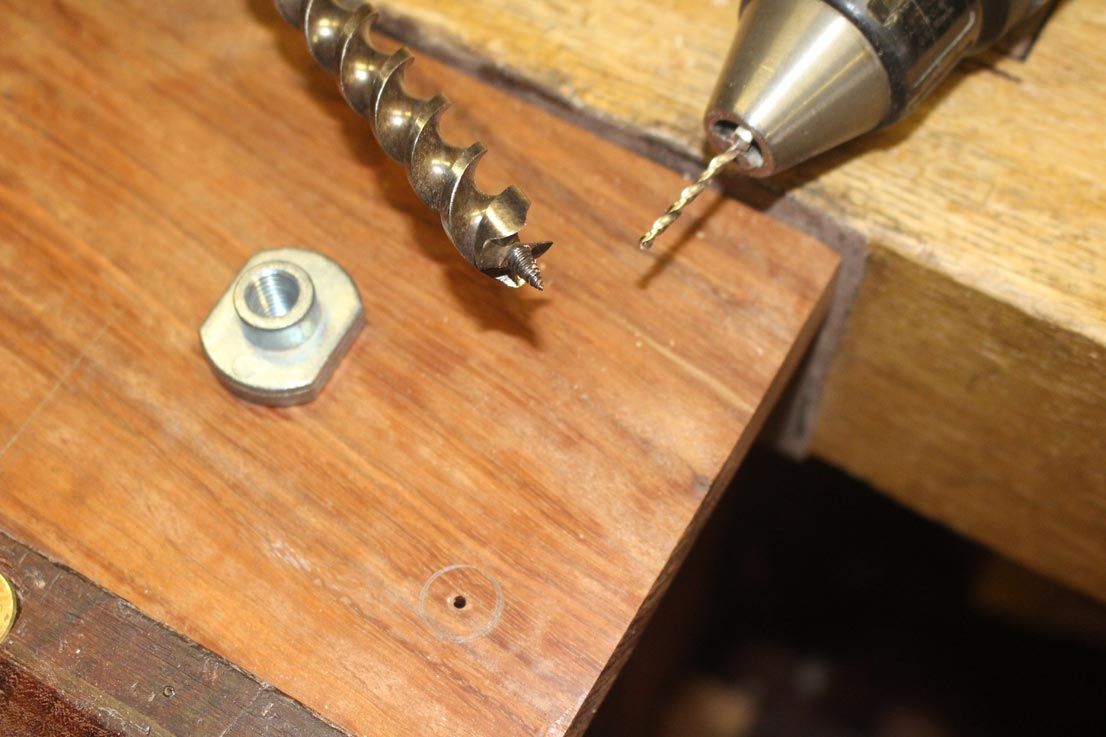 This works a treat. The screw can bite into the wood much more easily, and this pulls the bit along.
Regards from Perth
Derek
Messages In This Thread