Classifieds
Subject:
For Sale: 3 Stanley Block Planes *PIC*
John Weber - GO BUCKS!
>Three Stanley block planes, all decent users, great way to get some US made planes:
Stanley 220: Good blade, slight rust, solid knob
Stanley All-Steel School Boy Plane: Maroon, Good Blade, Missing blade adjust knob
Stanley 110: Chrome Cap, Decent Blade, Nice Wood, Very small chip in back of mouth
$30 shipped for all three. PayPal is fine.
Thanks - John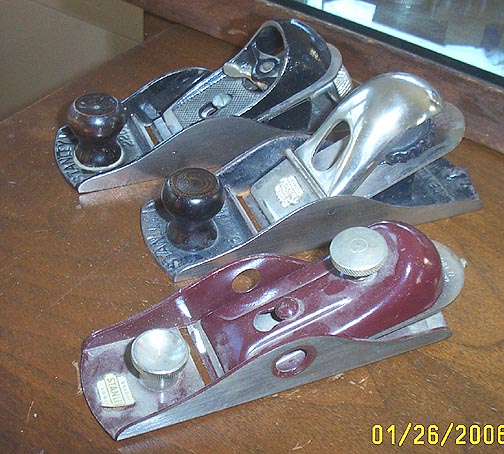 Messages In This Thread
For Sale: 3 Stanley Block Planes *PIC*