Classifieds
Subject:
Toolkraft/Darra James 815A Table Saw *PIC*
Jacob Sullivan
I have a fully functional Darra James 815A in good condition with a brand new drive belt. The saw has been cleaned up, but I have not repainted it. The initials of some previous owner are painted in large letters on one side of the body.
It is missing the extension wings on the sides, and the insert plate is worn through over the set screws. The fence and miter guage are included.
I can email you more pictures of the saw if you are interested.
I am located in Lebanon, Maine. I would prefer a local sale, but am willing to ship it for actual cost of shipping and packaging.
Price is $120, OBRO.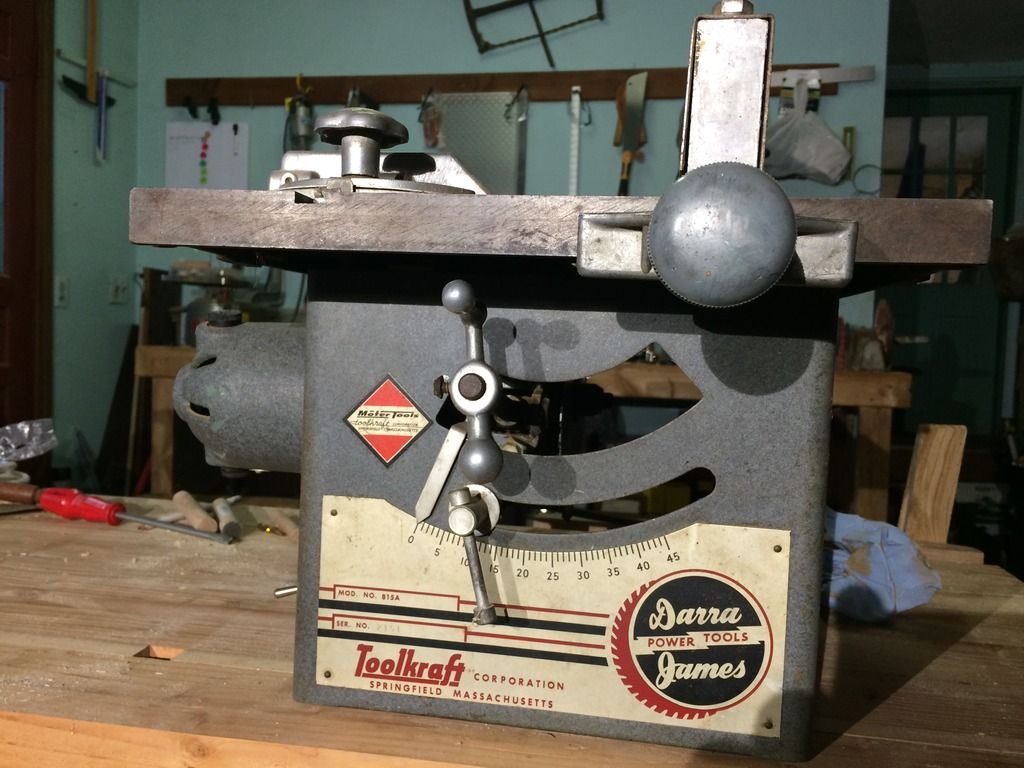 Messages In This Thread
Toolkraft/Darra James 815A Table Saw *PIC*